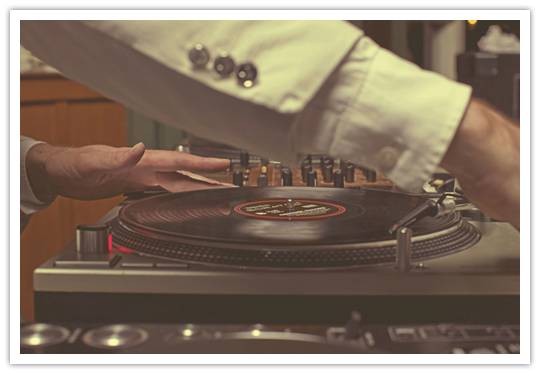 Yes, I'm using this photo again because I've decided it's my favorite shot referring to wedding music ever.
To the subject I came to talk about: reason 215719176293601 why I love Pitchfork. My husband haunts this site day and night and I know it deserves a lot of credit for helping us find a lot of the great music we listen to, but when Dev showed me their staff-compiled list of the Top 500 Songs of the 2000s, I think I started drooling. What an awesome resource if you're stuck on your song list! Chances are that you also haven't heard everything on there, so it's also a great way to find new artists, too. They totally made my Monday just a tad bit brighter.
Image from the Flashdance.