Hey there! When I first started thinking about whipping up my own wedding desserts, I got super excited. If you're a bride-to-be and want to add a personal touch to your big day, then crafting your own wedding sweets can be a mix of fun and a bit overwhelming. This is when I started putting together a list of wedding dessert ideas.
Just like when I was looking into potluck weddings earlier, I had loads of questions. Can DIY wedding desserts be a great addition to your wedding? Think about a table filled with sweets you made yourself, like cute mini treats or delicious cakes, all done with love and creativity—awesome wedding dessert ideas, right?
Now, as a bride-to-be, I totally get that planning a wedding can be super hectic. There's a ton to do, and you might wonder if taking on big DIY dessert projects is the best idea.
After all, you'll be busy with lots of other wedding stuff. But don't worry; I'm here to help you out with some non traditional wedding desserts ideas for weddings that won't break the bank or your schedule!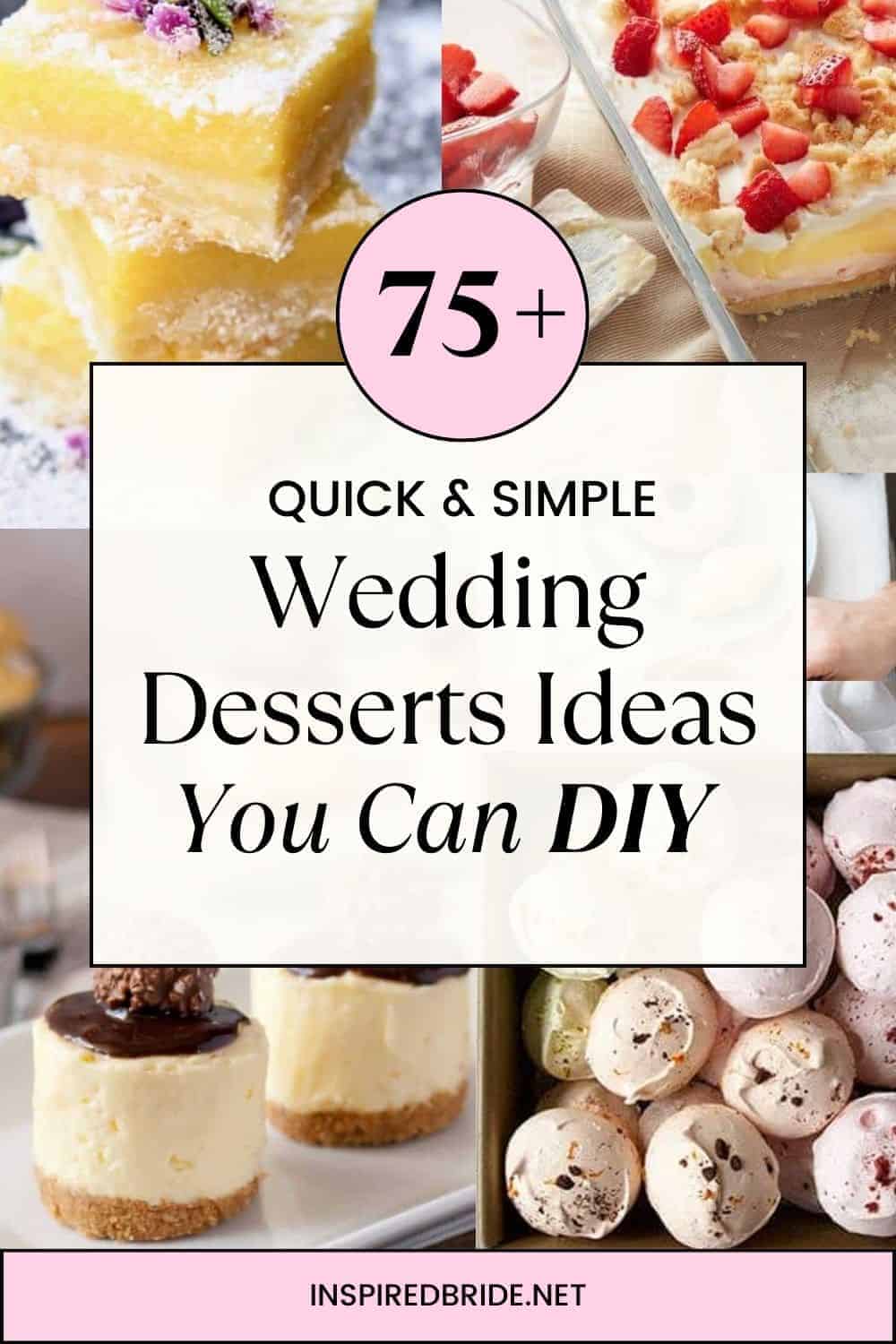 I'll share cool wedding dessert ideas, dessert ideas for wedding receptions that work like a charm, simple mini desserts for weddings that you can handle, and even some easy wedding dessert recipes for those who want to get creative in the kitchen as well as with alternatives wedding desserts ideas.
Plus, I'll keep in mind that you might need some assistance from family and friends along the way. Together, we'll find the sweet spot between getting creative and keeping things practical, so your wedding desserts can be awesome and stress-free on your special day.
If you are planning on having a DIY wedding, making your own desserts is a great way to get creative and cut down on costs. Here are 75 simple non traditional wedding dessert ideas that you can make yourself.
Inexpensive & Easy Mini Desserts
1. Individual No-Bake Cheesecakes
These easy to make cheesecakes are the perfect size for your guests to grab and enjoy. Just make sure you make a big batch, because it won't take long for these to disappear.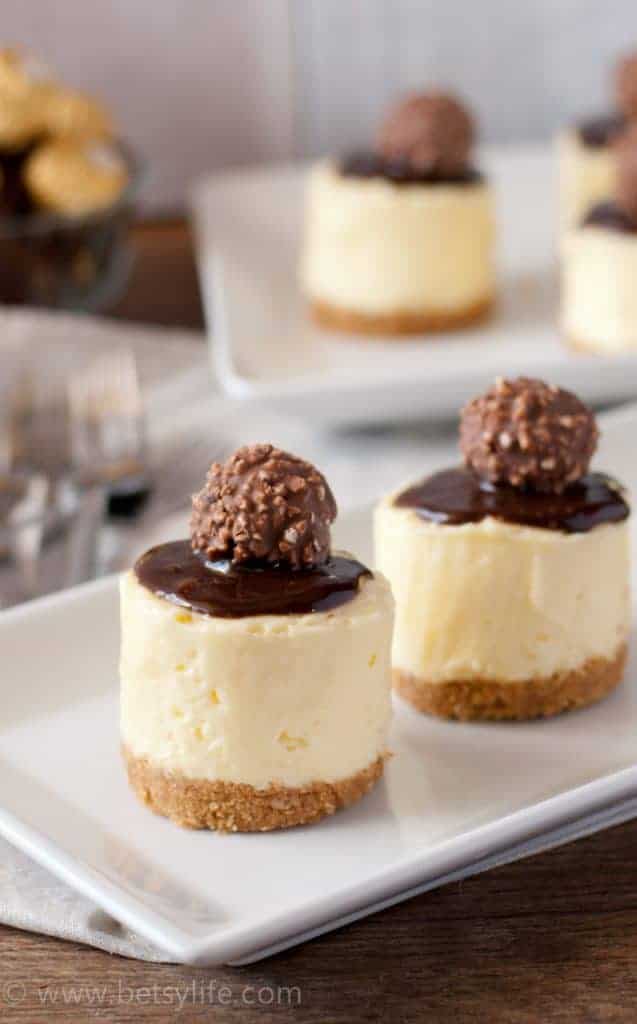 Source: Betsylife.com
2. Chocolate Stout Cake Pop
That's right! The secret ingredient in these gourmet cake pops is Stout. These tasty bite size cakes are sure to be a hit at your reception.
Source: Hgtv.com
3. Strawberry Shortcake Lush
This scrumptious spin on strawberry shortcake would work really well at a summer picnic-style wedding reception. Either follow the recipe to make several 9 x 13 inch pans or experiment with shortbread cookies as the base for personal sized lush cakes.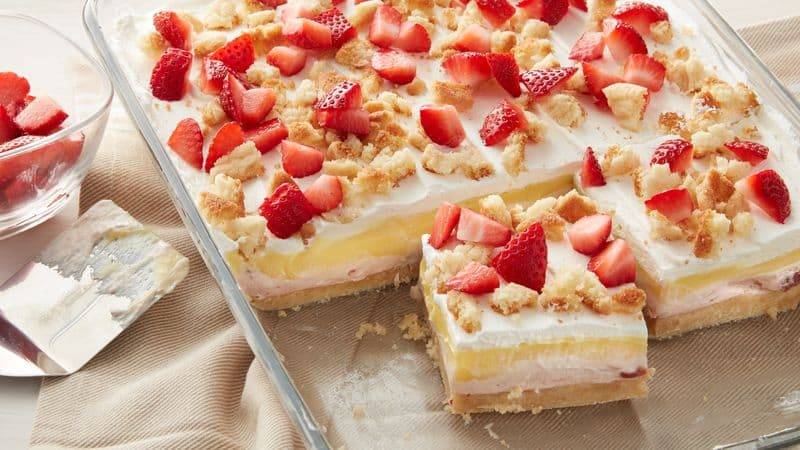 Source: Bettycrocker.com
4. Mixed Berry Vanilla Bean Cream Tarts
If you have any guests coming with special diet restrictions, these cute little cream tarts may be a perfect dessert to make available to them. Even your guests without diet restrictions will love these colorful treats!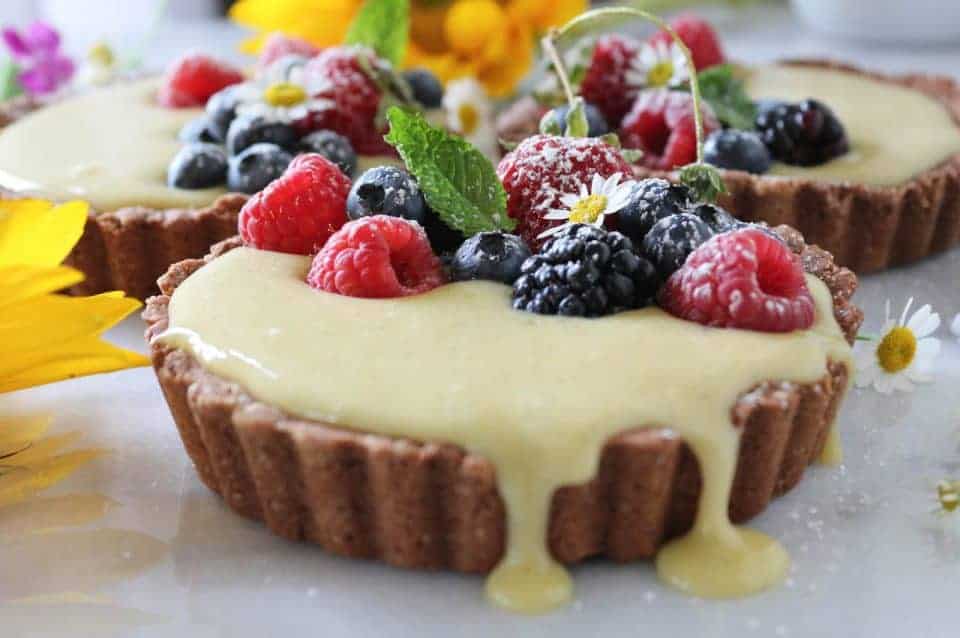 Source: Paleomg.com
5. Best Lemon Bars
Talk about beautiful and delicious! These lemon bars won't last long if you make them a dessert option at your reception.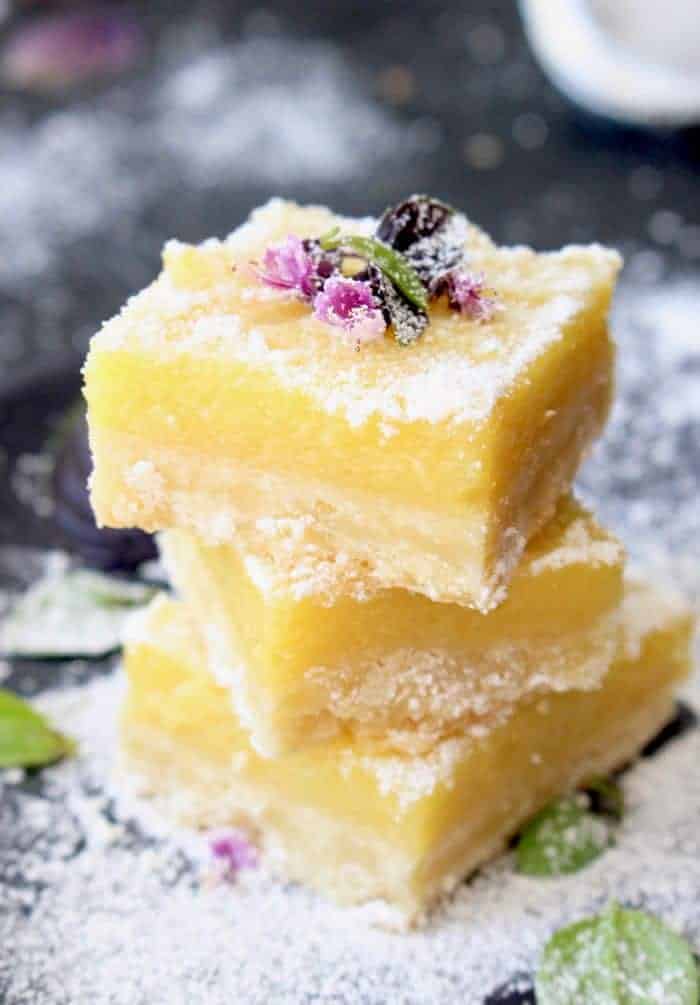 Source: Ciaoflorentina.com
6. Pastel Meringues
With crispy outsides and soft insides, these meringues are to die for! Use the base recipe and add your own favorite toppings, flavors, and colors to make a cute display of colorful meringues at your reception.
Source: Brit.co
7. Pink Champagne Truffles
Not only are these truffles delicious, but they would look absolutely stunning at an elegant reception.
Source: Hgtv.com
8. Homemade Baked Sugar Donuts
Donuts are a fun and yummy option for a rustic, country-style reception. Plus, who doesn't love donuts! Make sure to let your guests know that these were homemade so that you receive the proper credit due to you.
Source: Brooklynfarmgirl.com
9.Cupcakes
These bite-sized treats are a popular wedding dessert option. You can make them in a variety of flavors, such as vanilla, chocolate, or red velvet, and top them off with cream cheese frosting, buttercream, or ganache. This recipe for moist vanilla cupcakes is an excellent starting point.
Source:www.bbcgoodfood.com
10. Cake Pops
Cake pops are mini cakes that are coated in chocolate or candy melts and placed on a stick. These are fun to make and add a bit of whimsy to any wedding. You can use box cake mix to simplify the process, and there are many fun designs you can try. This recipe for Oreo cake pops is a simple and crowd-pleasing option.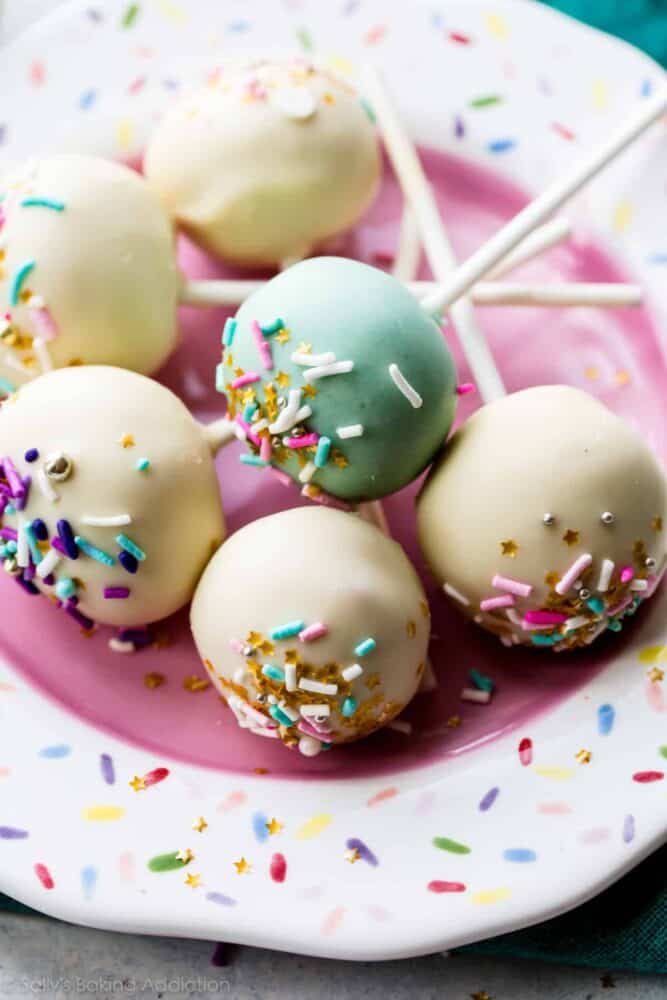 Source:sallysbakingaddiction.com
11. Macarons
Macarons are a popular French dessert that come in all sorts of colors and flavors. These small cookies have an elegant presentation and make the perfect addition to any wedding display. These sweet treats can be a bit finicky to make, but with practice, you can create a stunning display.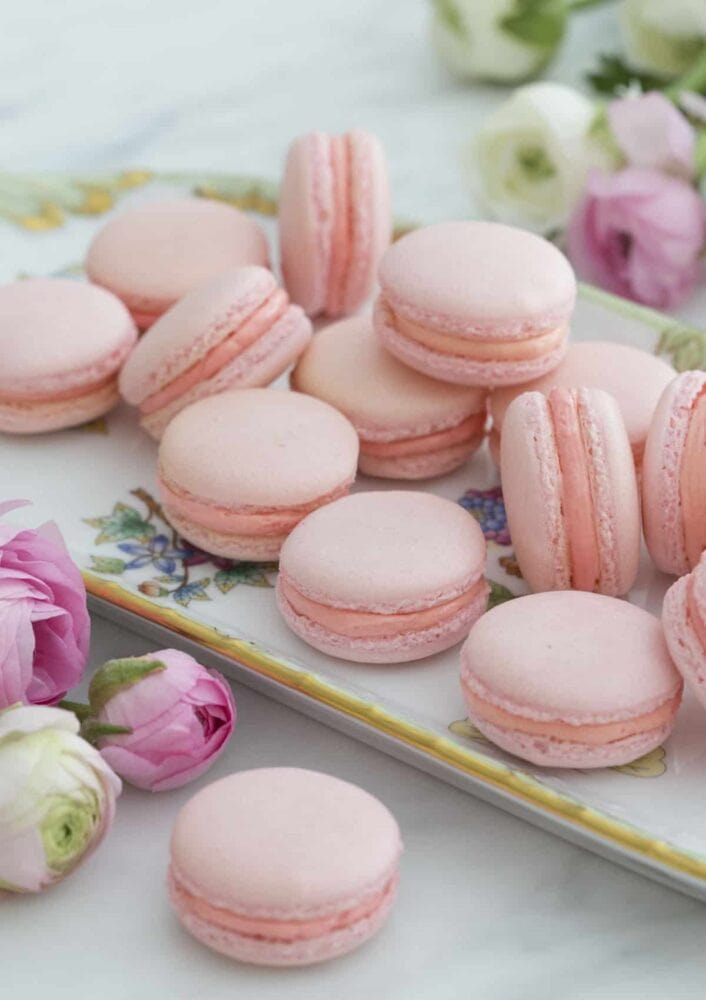 Source: preppykitchen.com
12. Donuts
Everyone loves a good donut, and they're an inexpensive option to make yourself. You can go for classic flavors like glazed or chocolate-frosted, or you can get creative and try making some unique flavors like pumpkin spice or maple bacon. This recipe for simple donuts is a great starting point.
Source:cooking.nytimes.com
13. Rice Krispie Treats
These childhood favorites are an easy and budget-friendly option for a wedding dessert. You can mold them into fun shapes like hearts or tiered cakes and decorate them with icing or sprinkles. This recipe for Rice Krispie treats includes a few fun variations to try.
Source:www.kelloggs.com
14. Pudding Shots
These mini desserts are perfect for an adult-only wedding. They're easy to make and come in a variety of flavors like chocolate, vanilla, or Bailey's Irish Cream. Choose your favorite flavors or even try something unique – either way, they'll be sure to delight your guests!
Source: unsophisticook.com
15. Brownies
These rich and fudgy sweet treats are always a hit. You can make them in a variety of ways, such as plain, topped with frosting, or studded with nuts or chocolate chips. For an extra special touch, top with some fresh berries or drizzle with caramel sauce.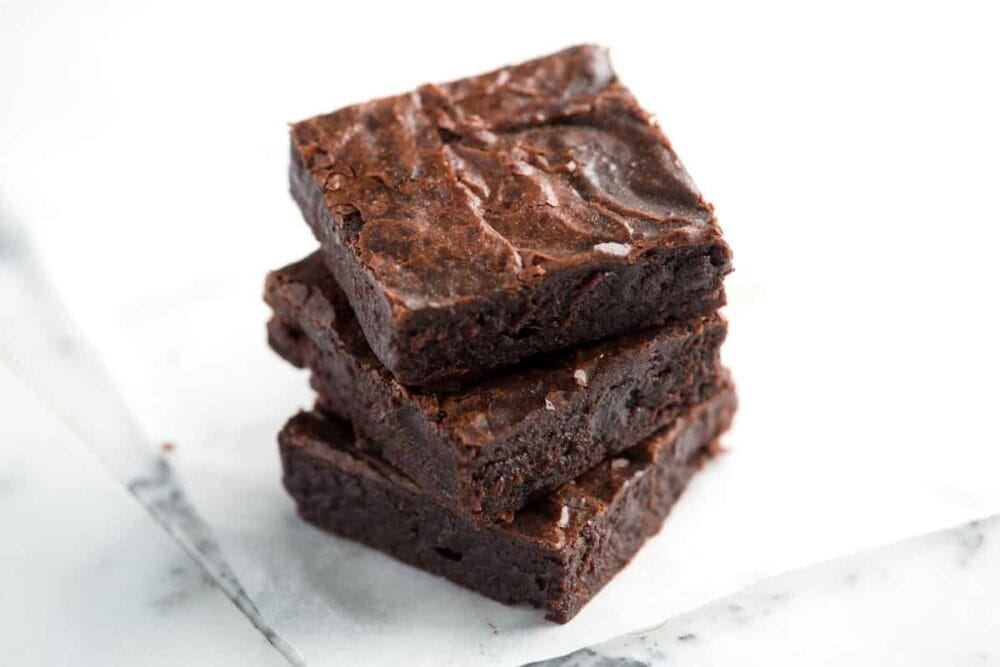 Source: inspiredtaste.net
16. Fruit Skewers
These are a healthy and refreshing dessert option that's perfect for a fall wedding. You can use whatever fruit is in season or even include some colorful berries – either way, they'll look great on display.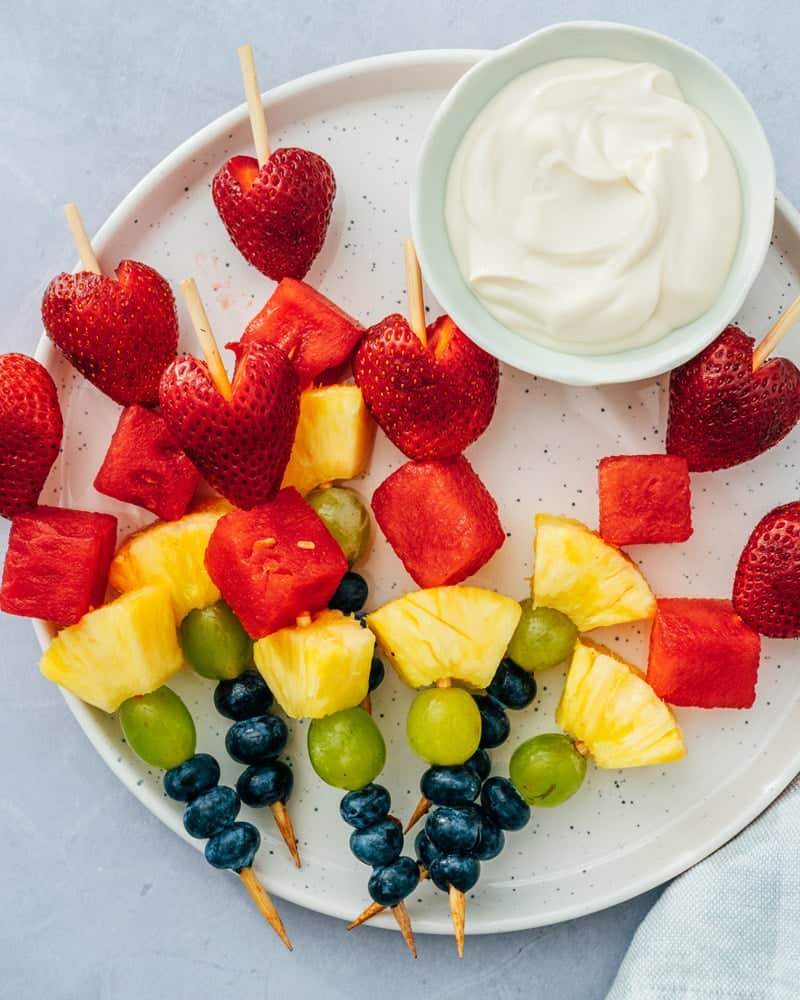 Source:www.acouplecooks.com
17. Chocolate-covered Strawberries
Chocolate-covered strawberries are a delightful treat that combines the natural sweetness of ripe strawberries with the rich, velvety taste of chocolate. These delectable desserts start with plump, juicy strawberries that are carefully selected for their freshness and quality. They are then dipped in melted chocolate, often dark, milk, or white, and left to cool until the chocolate forms a glossy, firm shell around the fruit. They're simple to make and can be dressed up with white chocolate drizzle or gold sprinkles.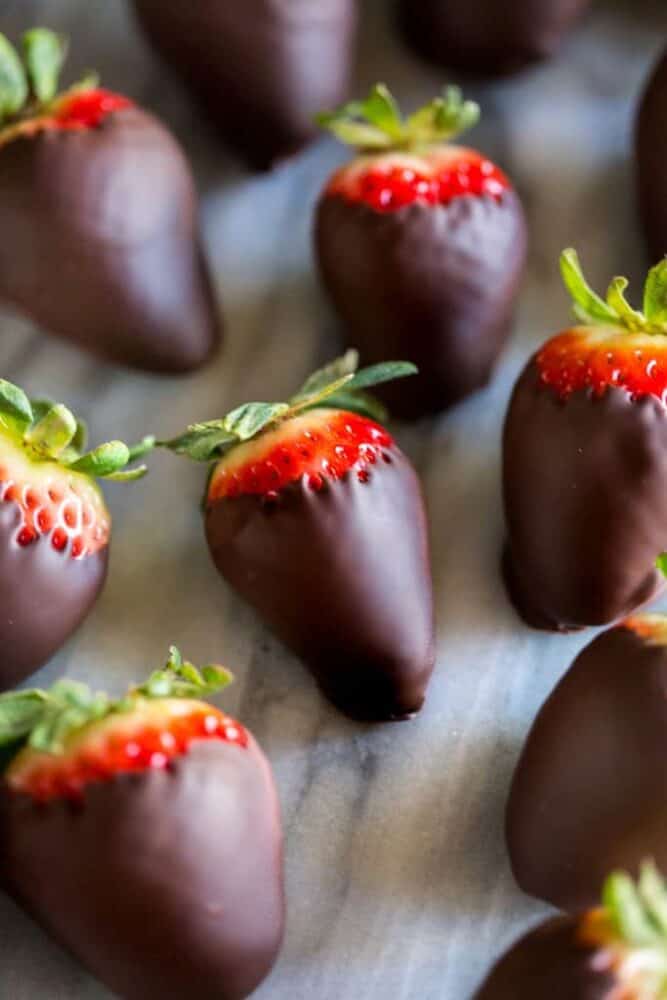 Source: tastesbetterfromscratch.com/
18. Cheesecake Bites
These little bites of creamy cheesecake are perfect for a sweet table or dessert display. You can make them in a variety of flavors like raspberry, lemon, or chocolate.
S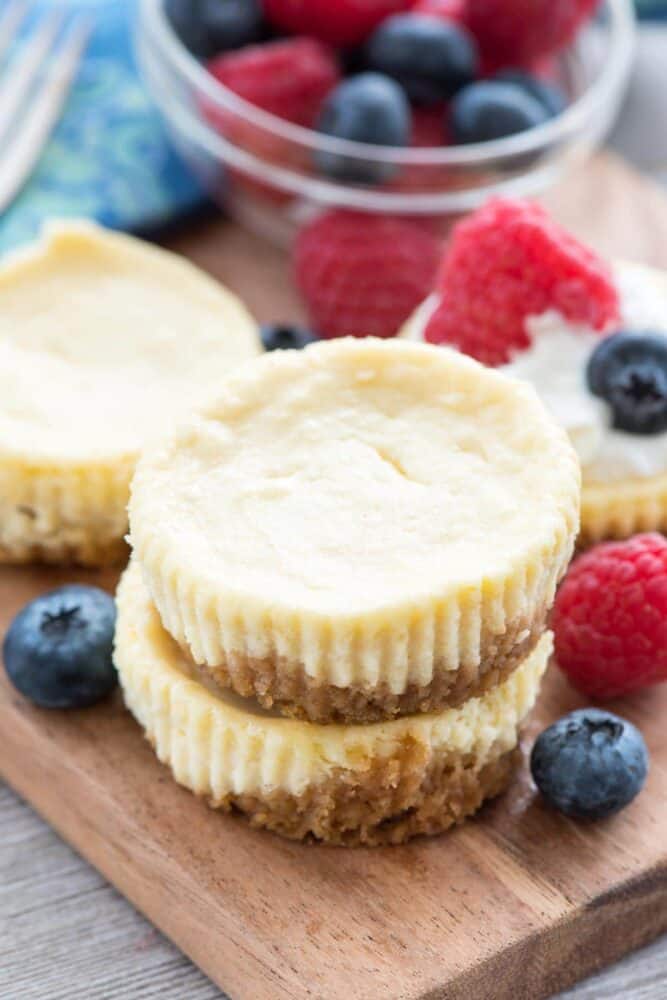 Source: www.crazyforcrust.com/
Fun Wedding Dessert Ideas to Try
19. Waffle and Bacon Cupcakes
Who said cupcakes are just for kids? These bite-sized goodies feature fluffy waffles topped with crispy bacon, drizzled with maple syrup, and finished with a dollop of whipped cream. You'll have guests asking for the recipe!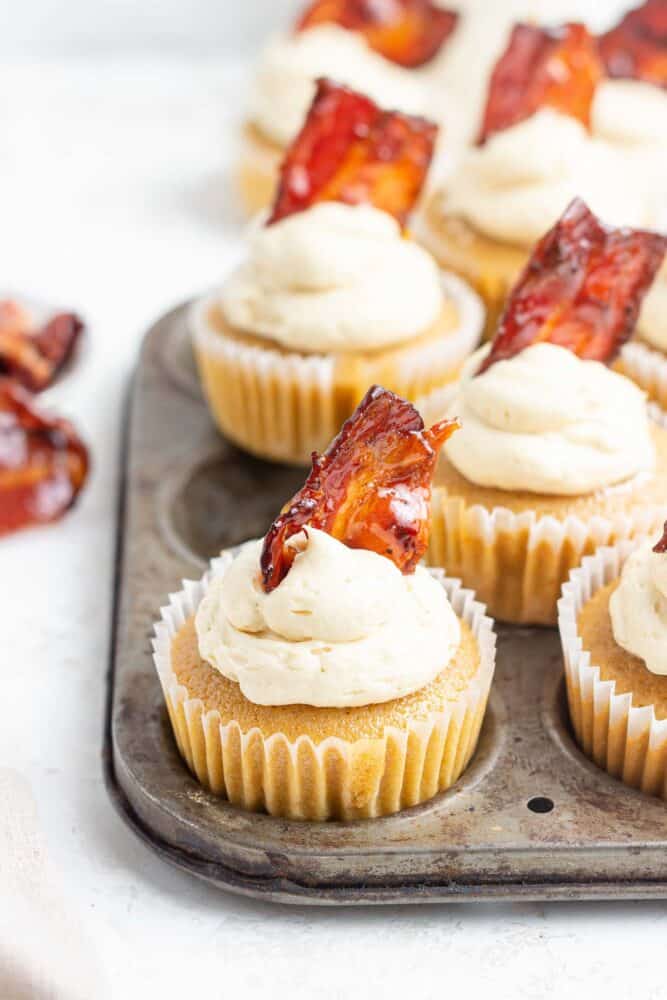 Source: www.dessertfortwo.com
20. Beignets
For a fun twist on the classic powdered sugar pastry, try serving up beignets at your wedding. These French-inspired treats are light and fluffy on the inside and crispy on the outside. Serve them with a chocolate or raspberry dipping sauce for a sweet finish.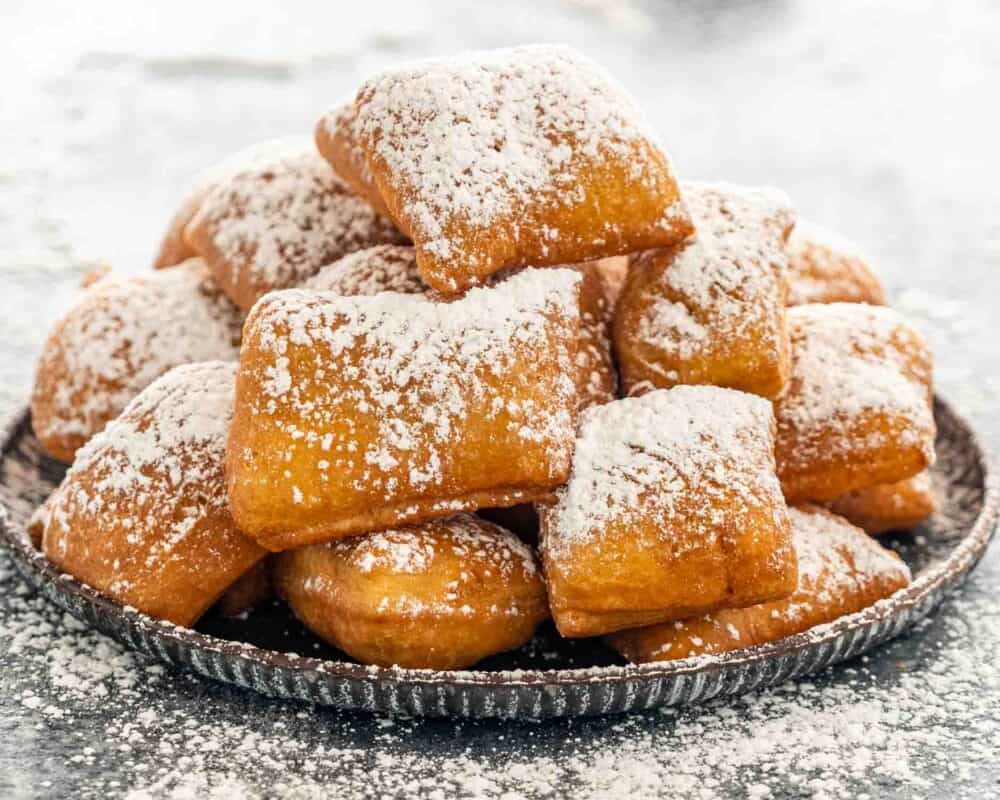 Source: www.jocooks.com
21. Assorted Whoopie Pies
Whoopie pies are a nostalgic dessert that many people grew up enjoying. So why not include them in your wedding dessert lineup? Offer a variety of flavors, such as chocolate, pumpkin, and red velvet, to satisfy every guest's sweet tooth.
Source: handletheheat.com
22. Crepe Cake
A crepe cake is a stunning and unique alternative for couples looking to serve something special at their wedding. This delightful DIY wedding dessert, is a true masterpiece of simplicity and taste. It's made by layering thin and light crepes in between creamy buttercream frosting, resulting in a beautiful tier-like display. For added flavor, many bakers add fruit fillings such as raspberries or blueberries, while others opt for decadent chocolate ganache or dulce de leche for a rich and indulgent flavor.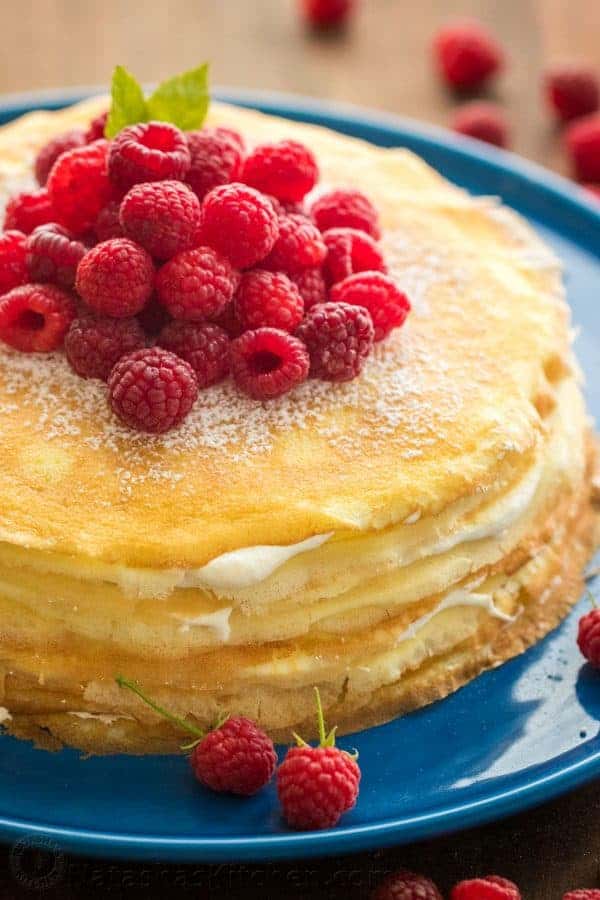 23. Fondue Fountain
A chocolate fountain can make any dessert table look and taste decadent. Dip fruits, marshmallows, pretzels, and other treats into a creamy, warm stream of chocolate. It's an interactive and fun dessert option that your guests will love.
Source: damecacao.com
24. Doughnut Hole Tower
Donuts have become a popular dessert trend in recent years, but instead of serving up full-sized ones, opt for doughnut holes! Stack them high on a decorative stand and let guests mix and match their favorite flavors.
Source: www.cupcakesandcutlery.com
25. White Chocolate Covered Strawberries With Baseball Stitching
If you and your partner are sports fans, these white chocolate-covered strawberries with baseball stitching are a must-have at the dessert table. They're sure to be a hit with baseball-loving guests, and they make for a pretty photographic moment. They are also perfect for a garden wedding.
Source: www.spatuladesserts.com
26. Churros in To-Go Containers
A popular street food in Spain, churros are a crispy and sweet dessert that can be easily enjoyed on-the-go. Serve them up in individual to-go containers and let your guests indulge in a sweet, crunchy snack throughout the night.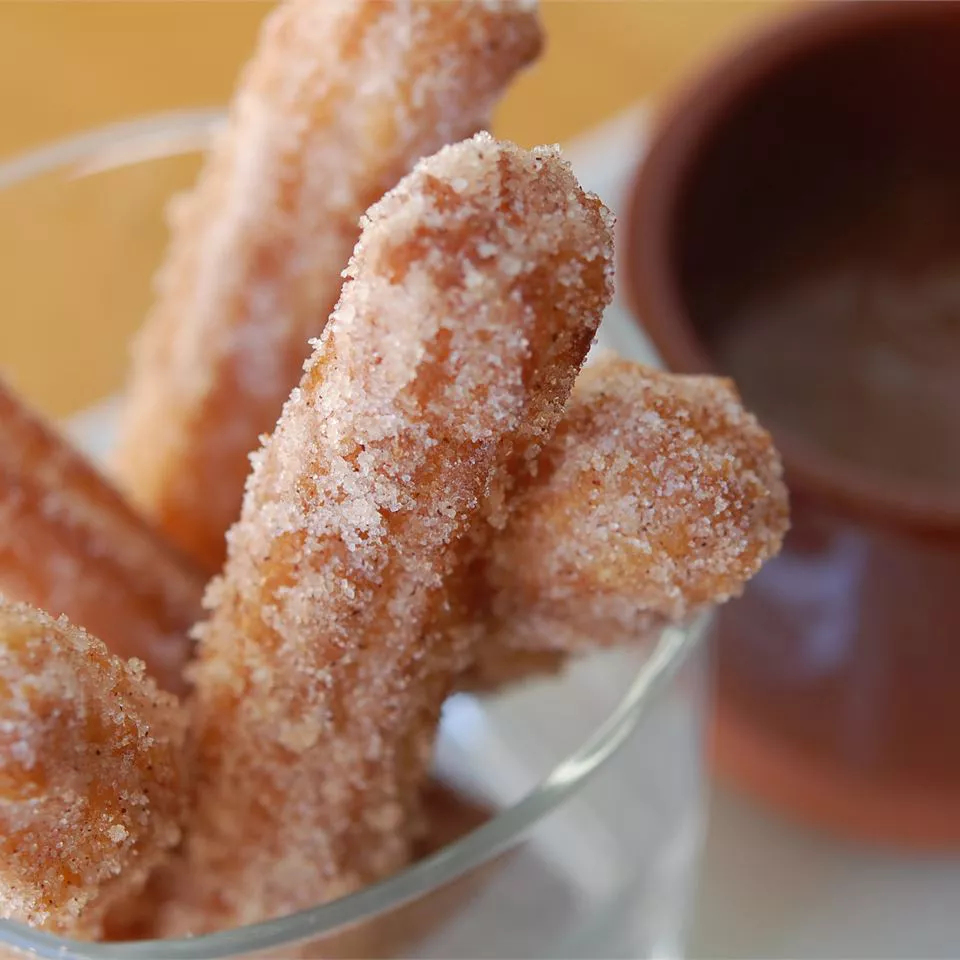 Source: www.theknot.com
27. Chocolate Oreo Display
Oreos are a universally beloved cookie, so why not incorporate them into your wedding desserts? Create a display of chocolate-coated Oreos in various colors and flavors, from classic milk chocolate to strawberry-flavored white chocolate. This creative dessert is a sure to please everyone.
Source:www.lifeloveandsugar.com
28. Chocolate-Dipped Rice Krispies Treats
These Rice Krispies Treats on a stick are adorned with rich dark chocolate and brightly-colored candies. They're an easy and fun way to incorporate a personal touch into your wedding desserts. While M&M's are a popular choice, there are many other types of candy you can use, depending on your taste preferences and the overall theme of your popsicle. Here are some ideas:
Chocolate Chips: Mini chocolate chips or even larger chocolate chunks can add a delightful chocolatey crunch to your popsicle.
Sprinkles: Sprinkles come in a variety of colors and shapes, making them a versatile option for adding a pop of color and texture to your popsicle.
Crushed Cookies: Crushed Oreo cookies, graham crackers, or other favorite cookies can provide a delicious cookie crunch.
Toffee Bits: Toffee bits or crushed toffee bars can add a sweet and buttery flavor with a satisfying crunch.
Caramel Drizzle: Drizzle some caramel sauce over your popsicle for a rich, gooey addition.
Nuts: Chopped nuts like almonds, peanuts, or pecans can give your popsicle a nutty, crunchy texture.
Fruit (Fresh or Dried): Sliced fresh fruit or small pieces of dried fruit can bring a burst of natural sweetness and color.
Coconut Flakes: Toasted coconut flakes can add a tropical twist to your popsicle.
Candied Fruit: Candied cherries, citrus peels, or ginger can provide a sweet and chewy contrast to your popsicle.
Mini Marshmallows: Mini marshmallows can be a great addition, especially if you're making a s'mores-inspired popsicle.
Jellybeans: Colorful jellybeans can create a vibrant and playful look for your popsicle.
Gummy Candy: Gummy bears, worms, or other gummy candies can be pressed onto the surface of your popsicle for a fun and chewy texture.
Rock Candy: Crystalized rock candy can add a unique and eye-catching sparkle to your popsicle.
Edible Glitter or Sparkles: Edible glitter or sparkles can make your popsicle shimmer and shine.
Pop Rocks: For a surprising and popping experience, sprinkle some Pop Rocks on your popsicle right before serving.
You can also match the candy choices to the theme of dessert table or colors. Be creative and have fun experimenting with different candy options!
Source: kelloggs.com
29. S'mores
Everyone loves S'mores! You can elevate your wedding S'mores game by setting up a S'mores station with individual burners and roasting sticks. Provide an assortment of graham crackers, chocolate pieces, and marshmallows, and let your guests get creative. It's a fun and engaging activity for everyone.
Source: cooking.nytimes.com
30. Caramel Apples
A festive and simple dessert option is caramel apples. You can buy caramel in-store or make it yourself, and have guests roll them in various toppings, like peanuts, m&ms, or crushed candy canes.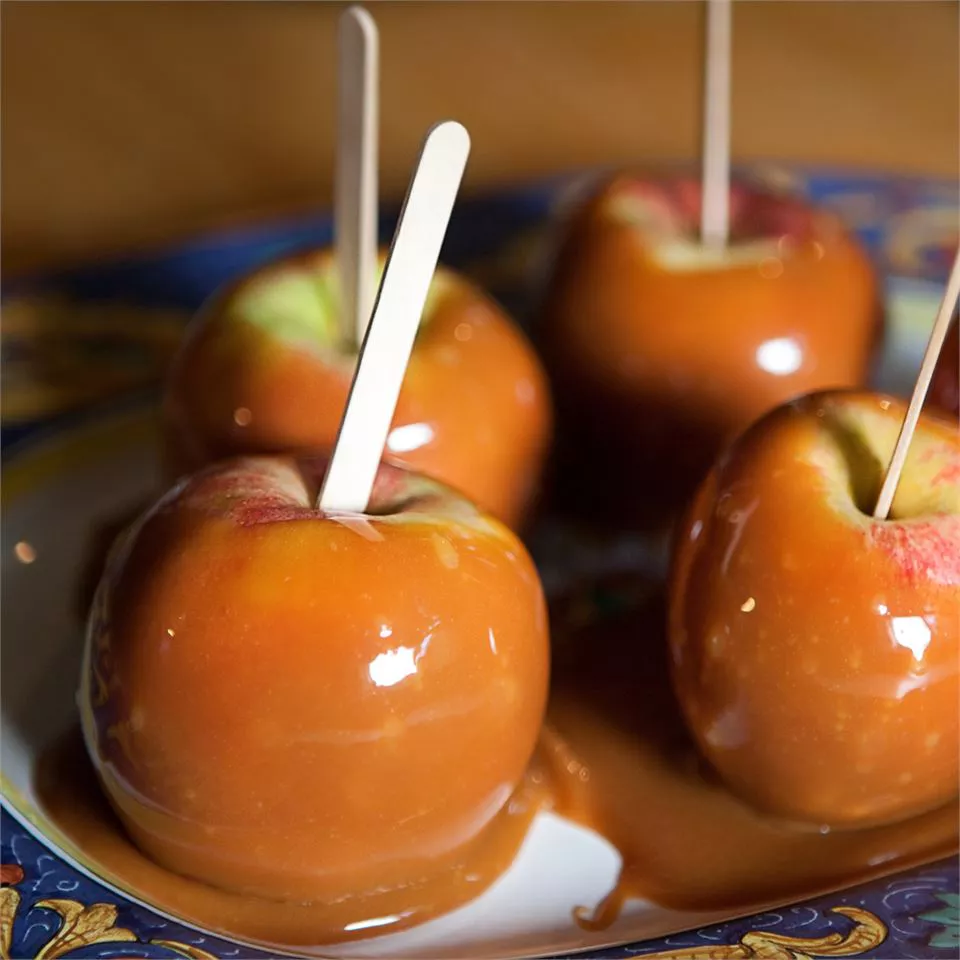 Source: www.allrecipes.com
31. Candy Bar
A DIY candy bar is delightful and surprisingly easy to put together. Have different jars of candy, chocolates, and sweets, and even allow guests to make their own paper bags to hold their treats.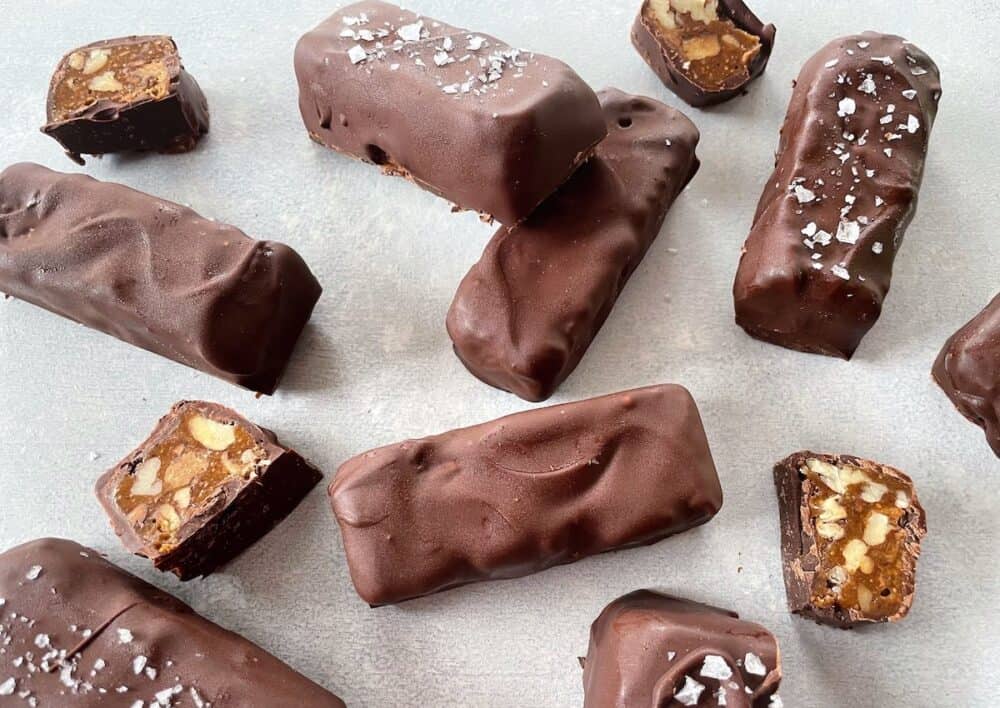 Source: elanaspantry.com
32. Cheesecake Bites
Cheesecake bites are the perfect bite-sized treat for your wedding guests. Bake small cheesecake bites and top them with fruit curd, whipped cream, or chocolate sauce.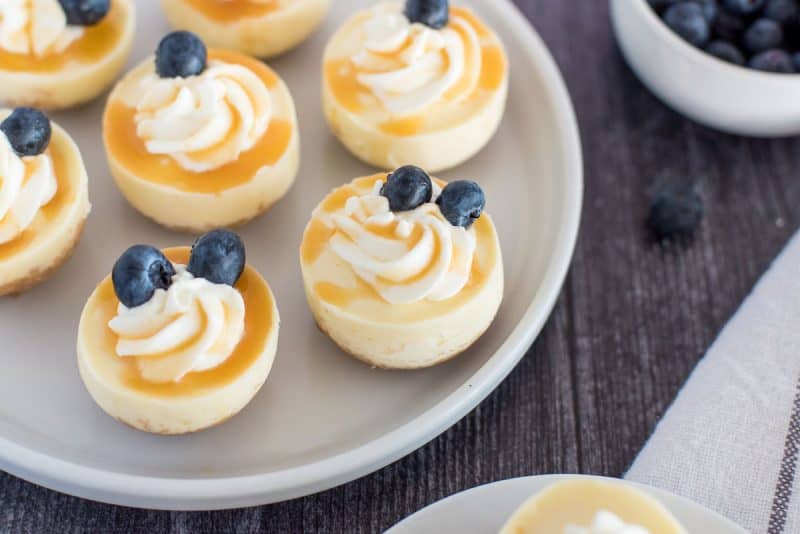 Source: www.pressurecookingtoday.com
33. Lemon Bars
Lemon bars are tangy, sweet, and refreshing. A perfect dessert option for a spring or summer wedding . Cut them into small squares and arrange on platters for your guests to enjoy.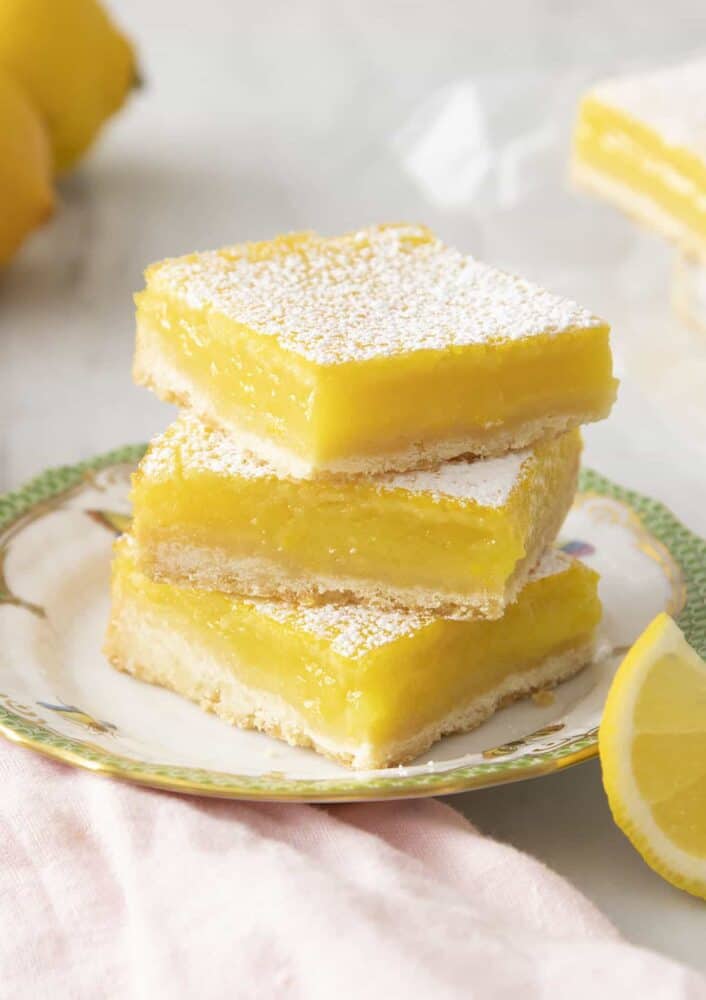 Source: preppykitchen.com
34. Pudding Cups
A DIY pudding cup is versatile and easy to make. Choose your pudding flavor, and add toppings like whipped cream, chocolate chips, or sliced fruit.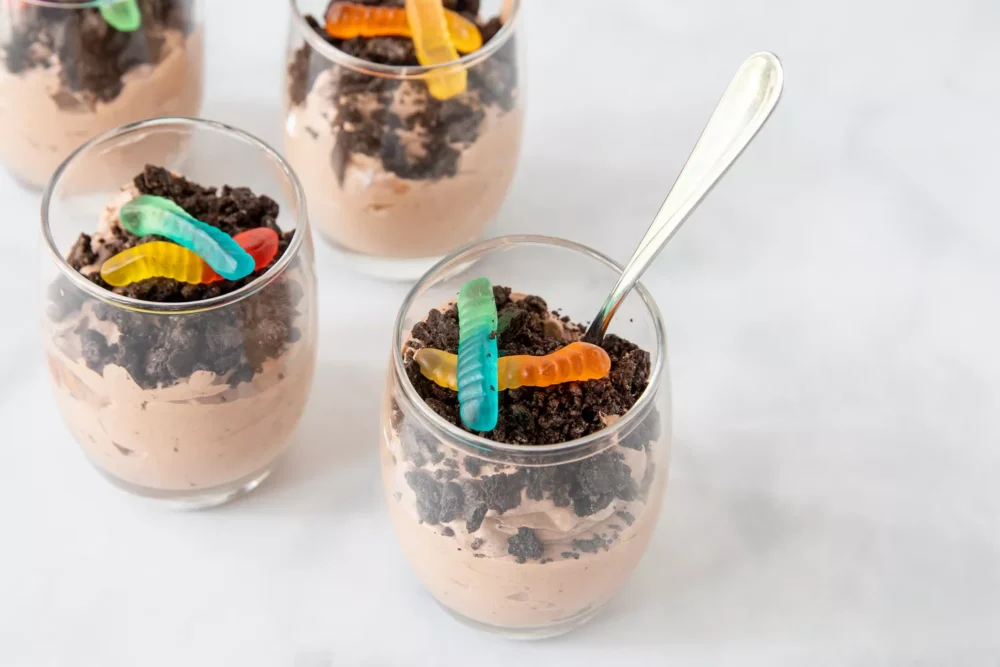 Source: www.thespruceeats.com
35. Naked Cake
Naked cakes are one of those minimalist and rustic-style wedding desserts that has been gaining popularity. To make this, all you have to do is create a three or four-tiered cake with no frosting at all, and then decorate it with fresh fruits and flowers.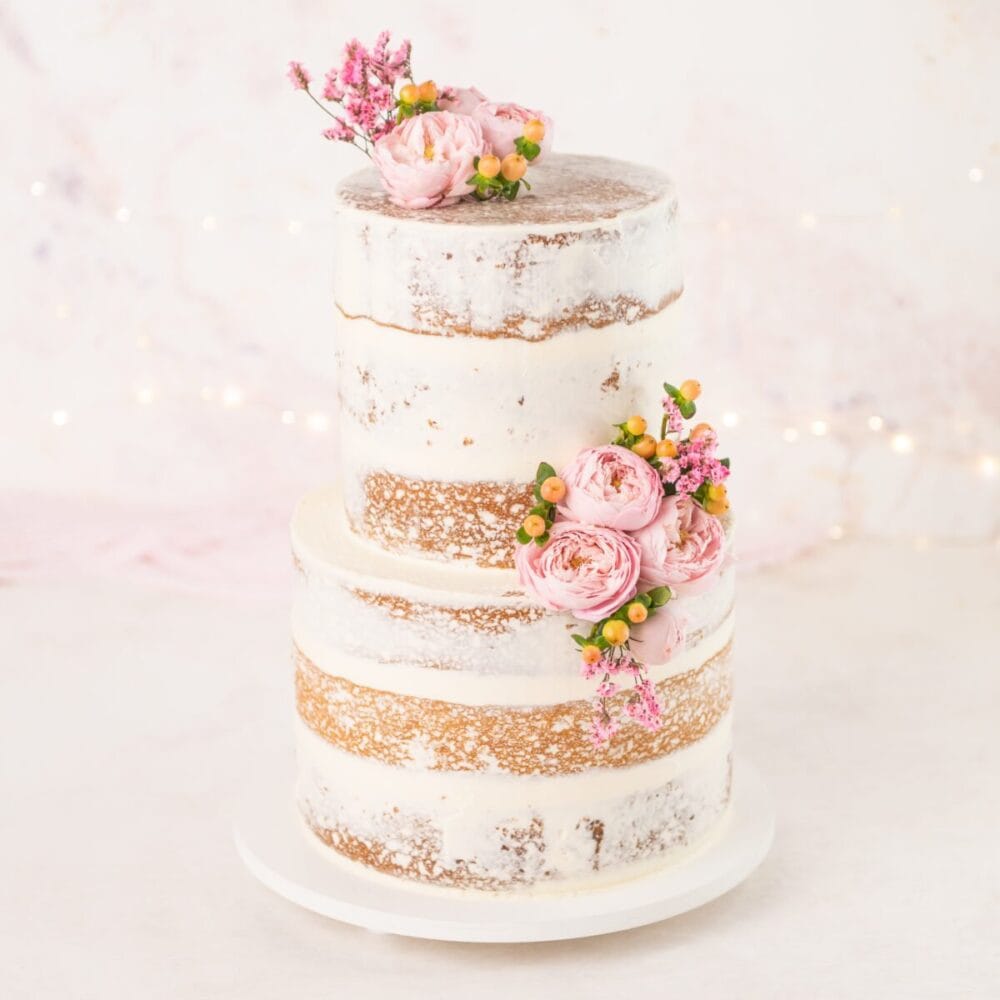 Source: sugargeekshow.com/
36. Ice Cream Cones
Ice cream cones are fun and nostalgic and can add a little bit of whimsy to your wedding reception. You can make your own ice cream and then put it into cones. You can even add toppings like sprinkles or crumbled cookies. These individual servings of creamy are carefully crafted to align with your wedding theme, making them a delightful addition to your dessert table.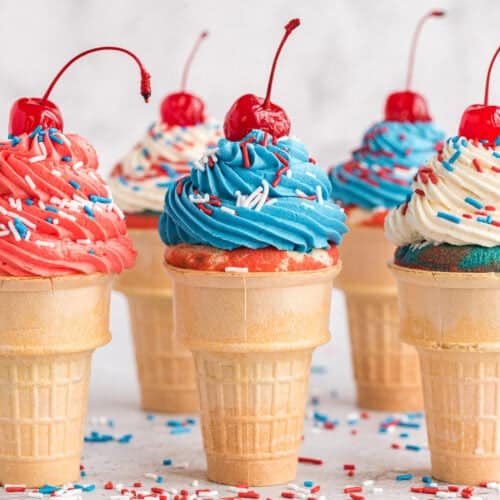 Source: amandascookin.com/
37. Pie Pops
Pie pops are perfect for a rustic-style wedding. Simply make mini pies with pie crust and filling, and then add a stick. You can even wrap them up in little bags or boxes as a wedding favor for your guests.
Source: www.tablespoon.com
38. Marshmallow Pops
Marshmallow pops are easy to make and look pretty on a dessert table. Simply dip marshmallows into melted chocolate and then add a stick. You can even decorate them with sprinkles or edible glitter.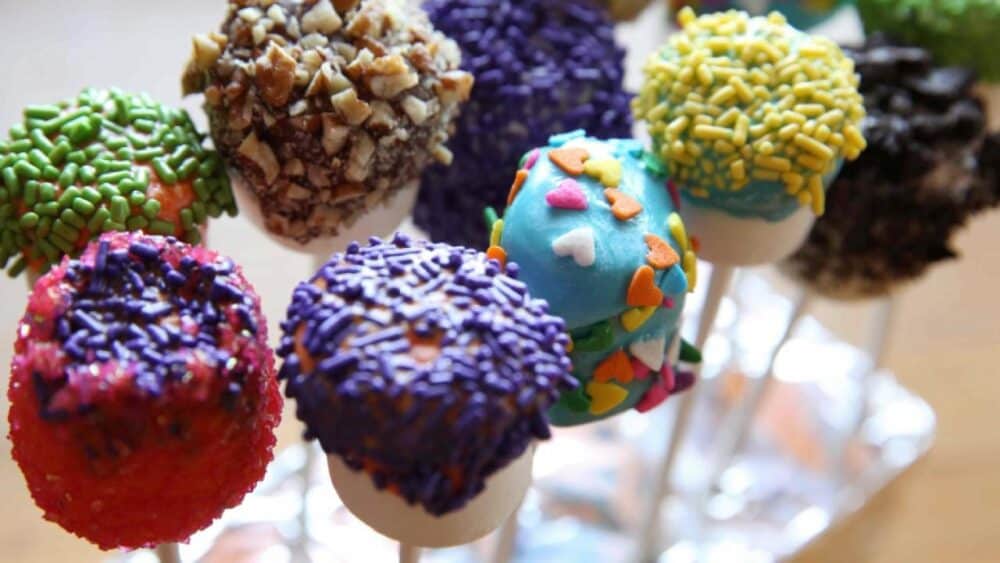 Source: www.foodnetwork.com
39. Cannolis
Cannolis are a classic Italian dessert that you can easily make yourself. Simply whip up some mascarpone filling and pipe it into the pre-made shells. You can also customize them with different toppings like pistachios or strawberries.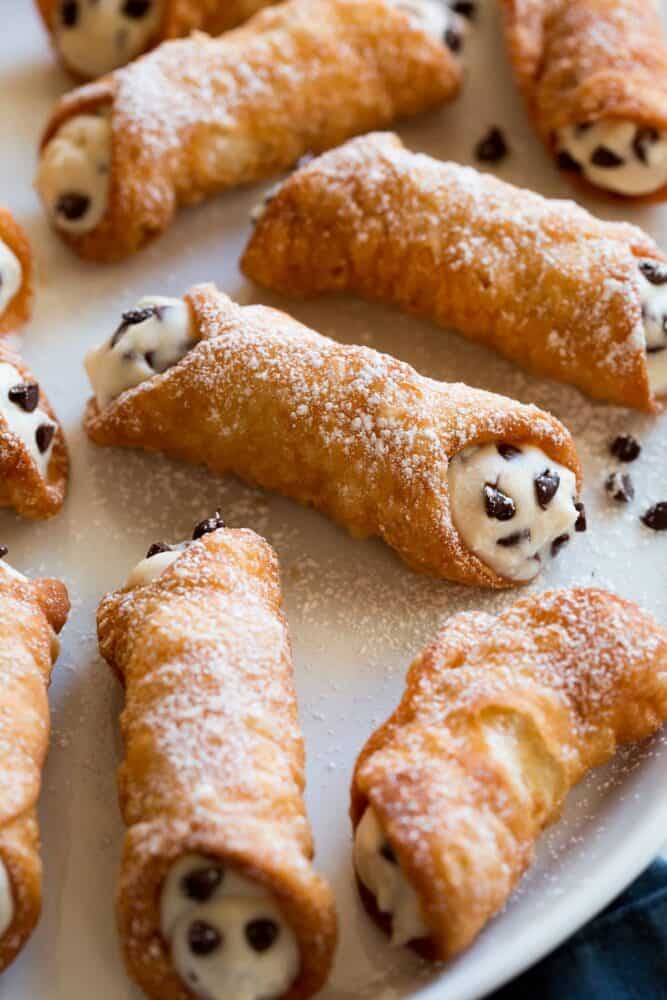 Source: www.cookingclassy.com
40. Milkshakes
Milkshakes are the perfect treat for those who want something cold and sweet without having to put in too much effort. All you need is your favorite milkshake recipe, some ice cream of your choice, and whatever toppings that you'd like — fruits, nuts, candy melts, etc.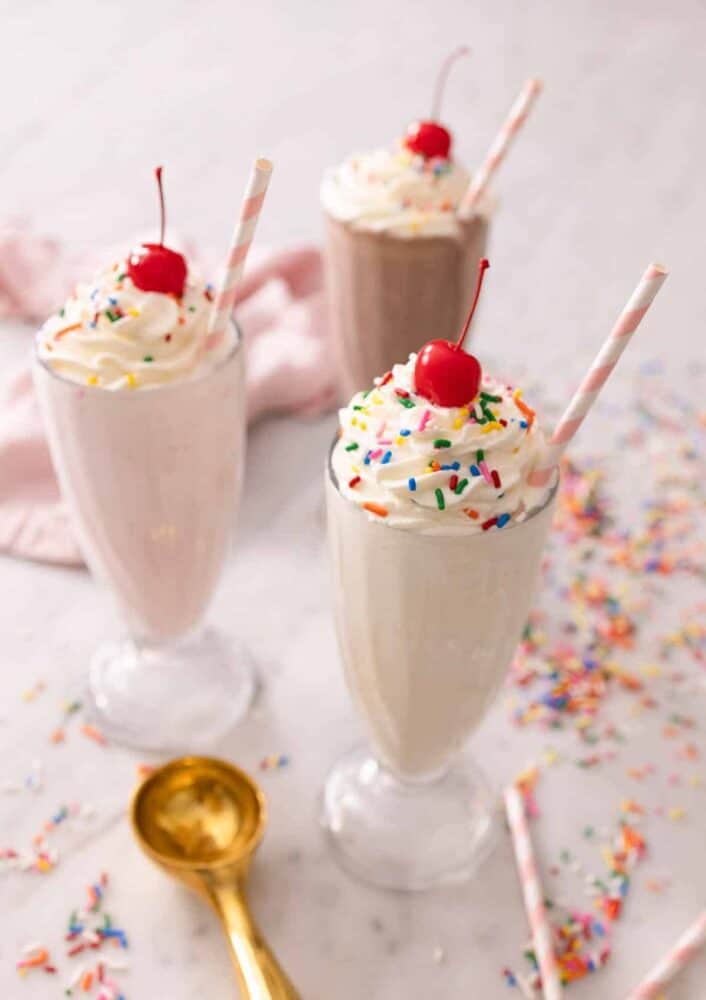 Source: preppykitchen.com
41. Banana Pudding
Banana pudding is another unique dessert that's perfect for any occasion. All you need is your favorite banana pudding recipe, some pre-made pudding cups and whatever decorations that you'd like — fruits, nuts, chocolate chips, etc.
Source: www.shugarysweets.com
Mini Desserts Wedding Ideas to Try
42. Small Fruit Tarts
Small fruit tarts are a great mini wedding dessert idea that you can make yourself. Small fruit tarts can complement your dessert menu with its fruity toppings and creamy fillings. You can make these tarts with different types of fruits such as strawberries, raspberries, blueberries, or kiwis. These mini fruit tarts are a great way to satisfy a sweet tooth without having to spend too much time in the kitchen.
Source: littlespicejar.com
43. Boozy Tiny Doughnuts
Boozy mini doughnuts are perfect for adults at your wedding reception. These delicious doughnuts can be filled with your favorite alcoholic beverage and glazed with your favorite frosting.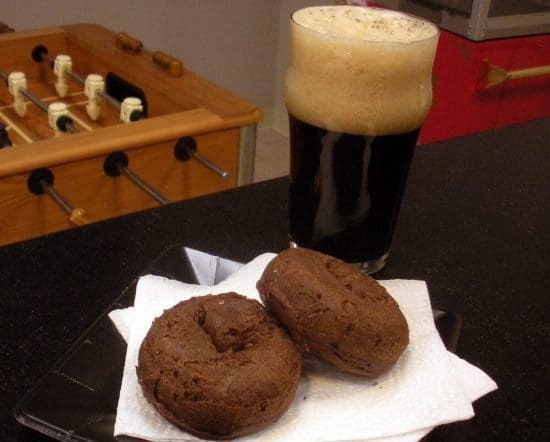 Source: www.homewetbar.com
44. Key Lime Pie Shooters
If you want a dessert that is easy to serve and has a tangy taste, then key lime pie shooters are the perfect choice. These dessert shots are made with graham cracker crust, key lime pie filling, and whipped cream.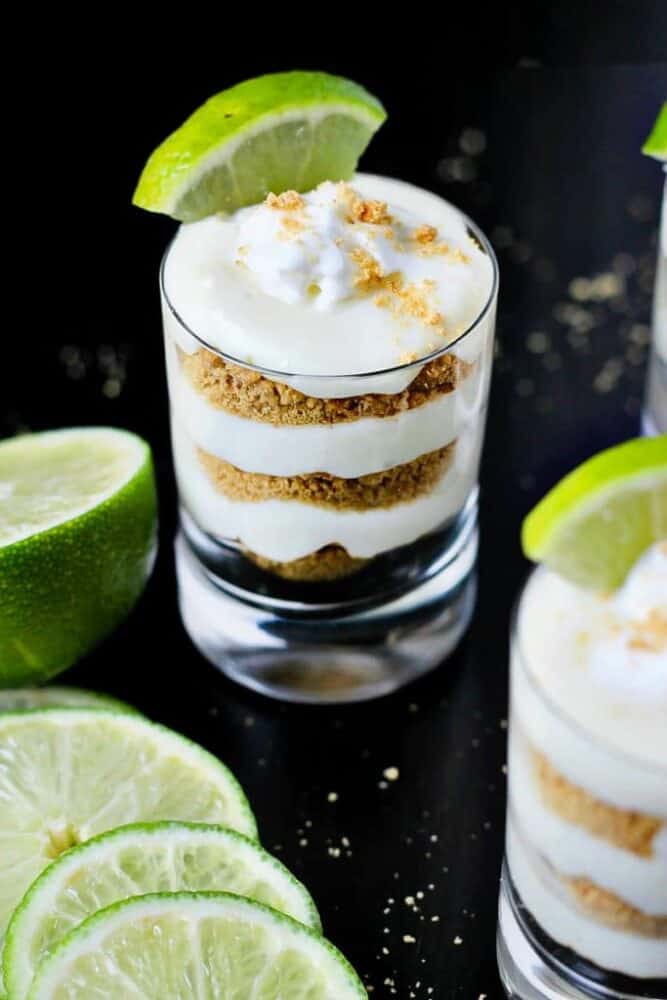 Source: domesticsuperhero.com
45. Petite Chocolate Milkshakes and Chocolate Chip Cookies
A classic combination of chocolate milkshakes and chocolate chip cookies is sure to wow your guests. These petite beverages can be served in mini glasses, and the cookies can be cut into bite-sized portions.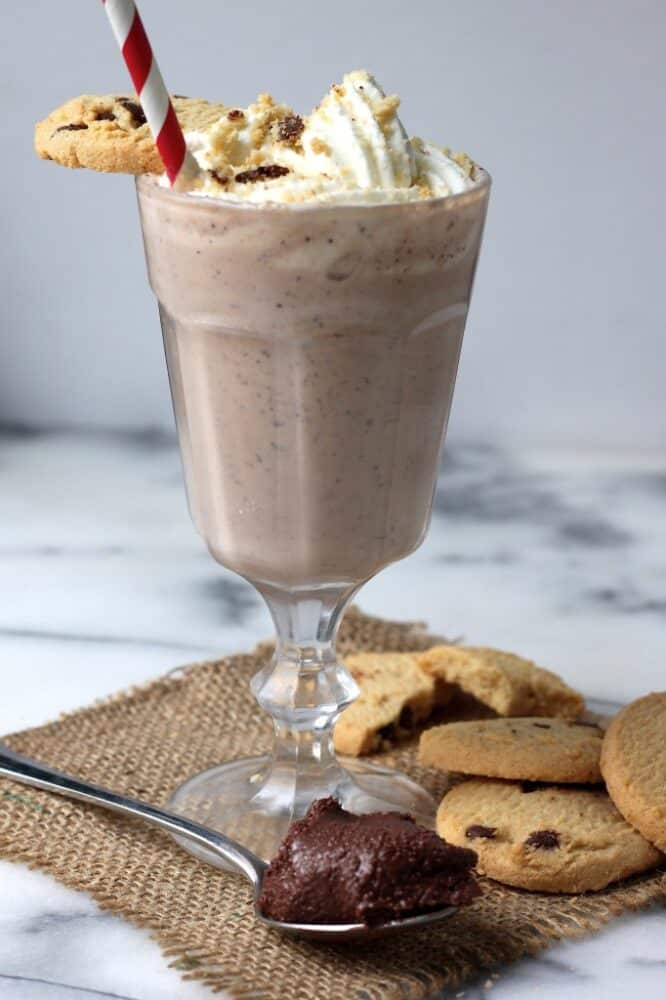 Source: us.walkersshortbread.com
46. Bite-Size Cannolis
Cannolis are a classic dessert choice for an Italian wedding, and making them into bite-sized pieces can expand their serving options. Fill your cannoli shells with ricotta and chocolate chips for a perfect combination of sweetness and creaminess.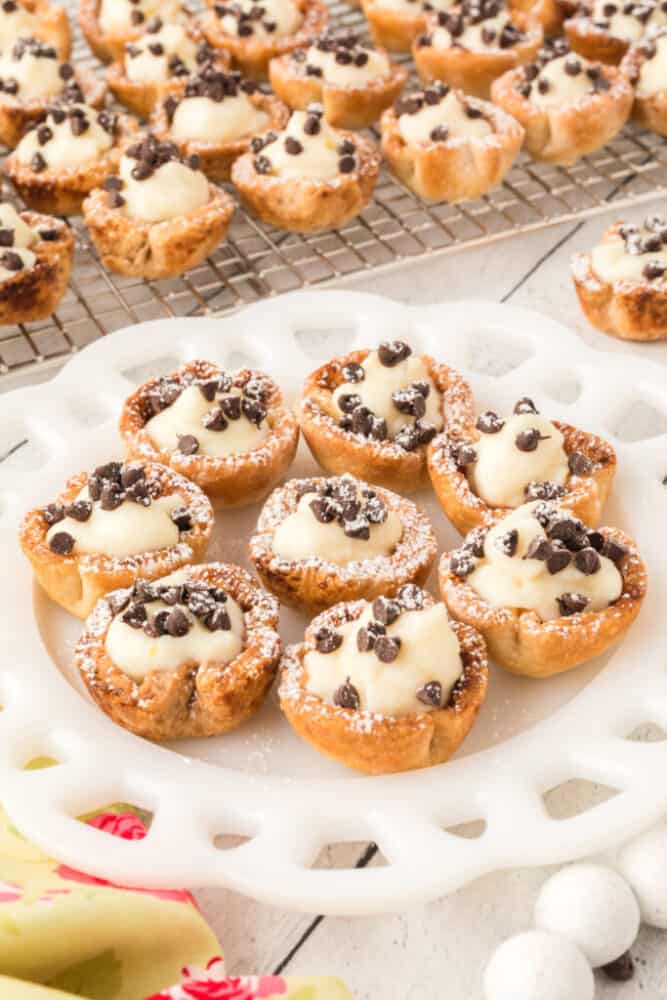 Source:www.lovebakesgoodcakes.com
47. Mini cinnamon donuts
Mini cinnamon donuts are an ideal choice for a fall-themed wedding. These donuts are dusted with cinnamon sugar, which makes them a delightful treat that is perfect for any time of the day.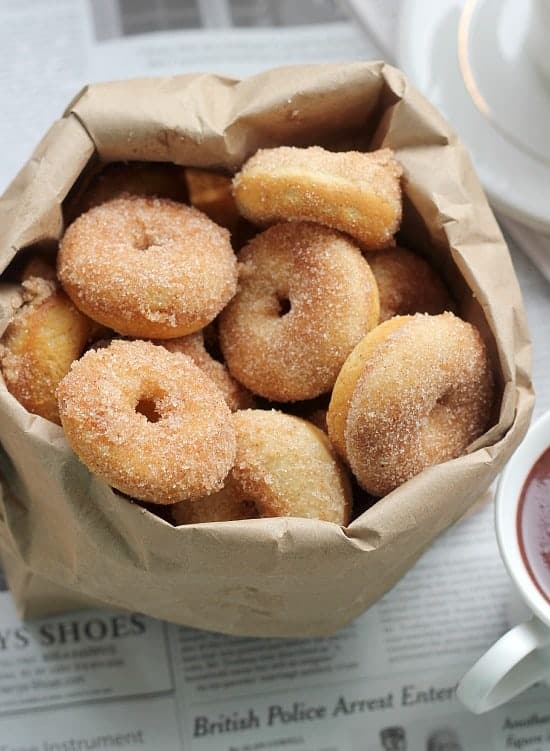 Source: bakerbettie.com
48. Butterscotch blondies
Butterscotch blondies are rich, buttery, and chewy bars that can add a sweet touch to your dessert menu. These blondies can be topped with a generous serving of whipped cream and caramel drizzle, making them irresistible.
Source: www.simplystacie.net
49. Mini Christmas fruitcakes
Mini Christmas fruitcakes are a traditional dessert that most people associate with a winter wedding. These mini fruitcakes combine rich flavors of raisins, dates, cherries, and nuts that remind us of Christmas.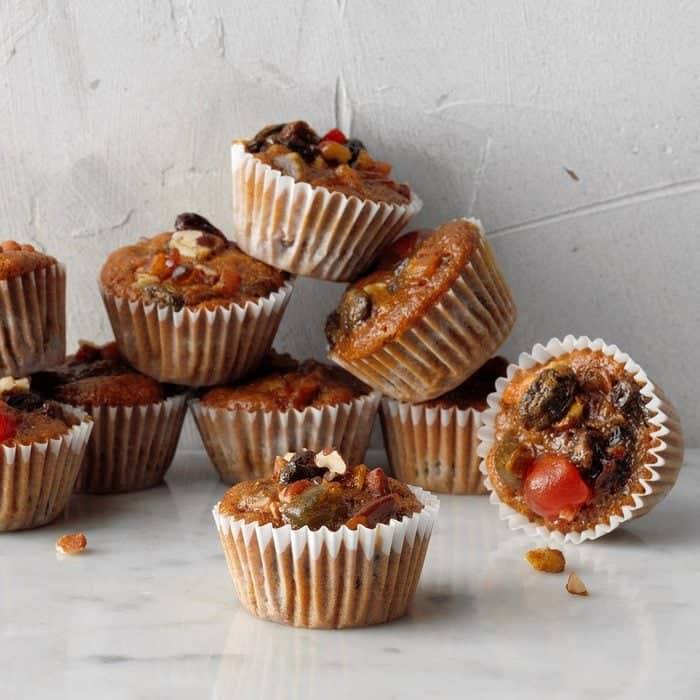 Source: www.tasteofhome.com
50. Cheesecake brownies
If you are a fan of cheesecake and brownies, then cheesecake brownies are a must-try dessert option. These scrumptious dessert bars are a perfect combination of chocolate flavor and creamy cheesecake filling.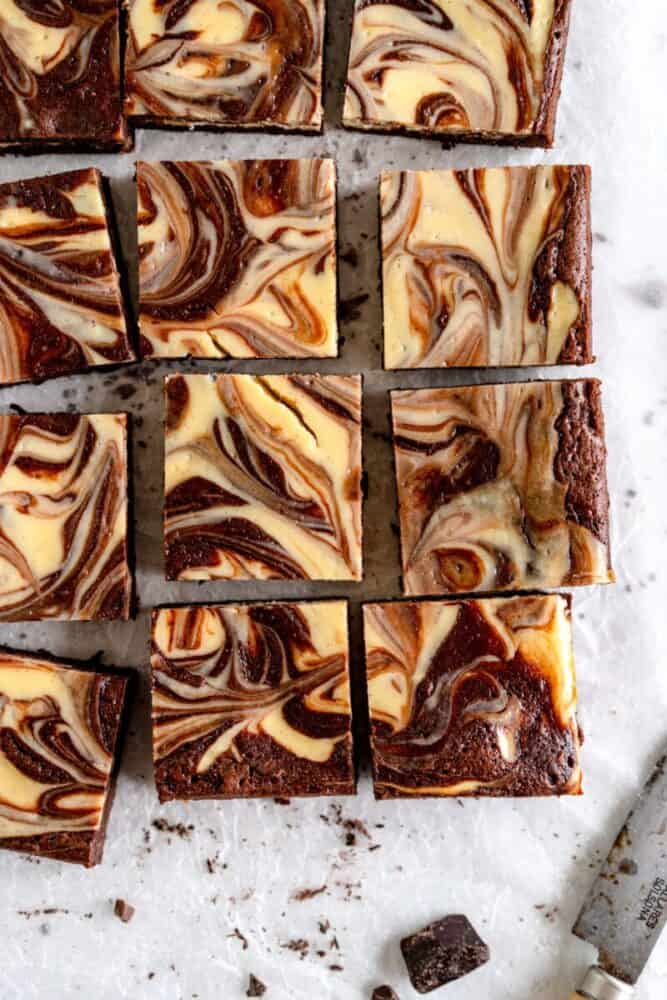 Source: cloudykitchen.com
51. Miniature cranberry tarts
Miniature cranberry tarts are an excellent dessert choice for winter weddings as they combine the sweetness of cranberry and the tartness of cherries. These tarts can be topped with a dollop of whipped cream and cranberry sauce.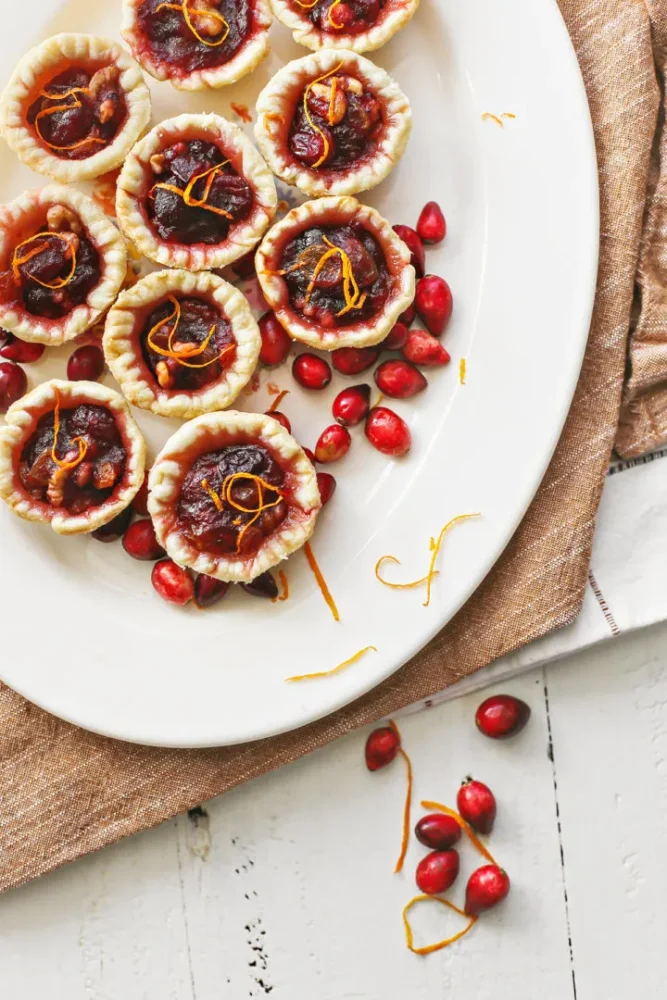 Source: www.goodlifeeats.com
52. Mini strawberry shortcake
A mini strawberry shortcake served in a glass is a delightful way of presenting this classic dessert to your guests. The layered cake, fresh strawberries, and whipped cream make for a truly mouth-watering dessert.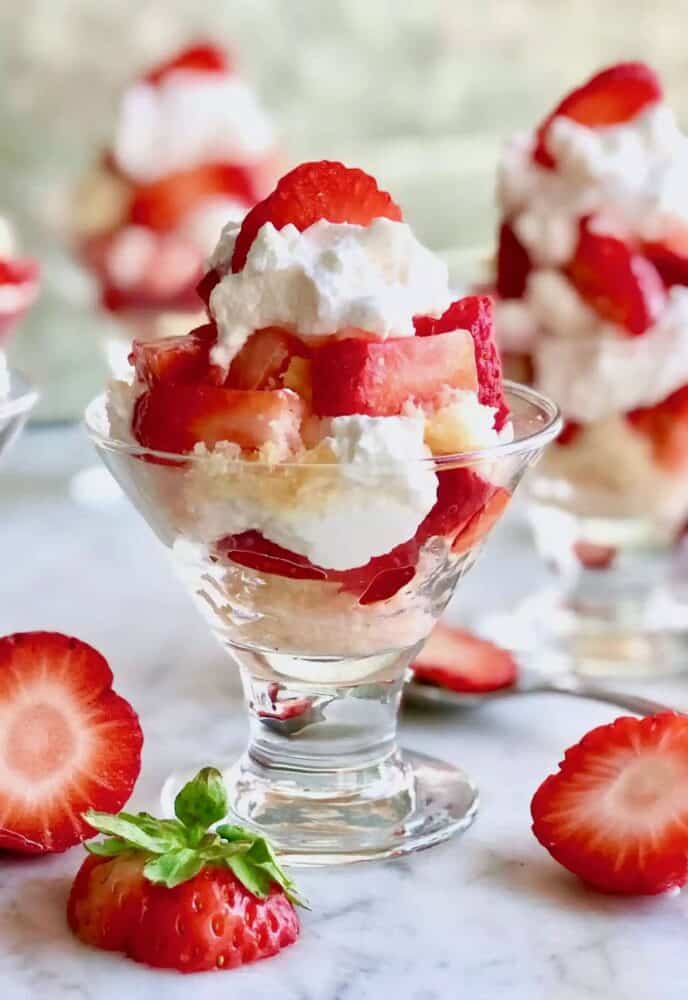 Source: quichemygrits.com
53. Mini cheesecakes
Mini cheesecakes are a classic dessert option that can be made in various flavors like blueberry, raspberry, or strawberry. These cheesecakes can be topped with whipped cream and fruit toppings as per your wedding color scheme.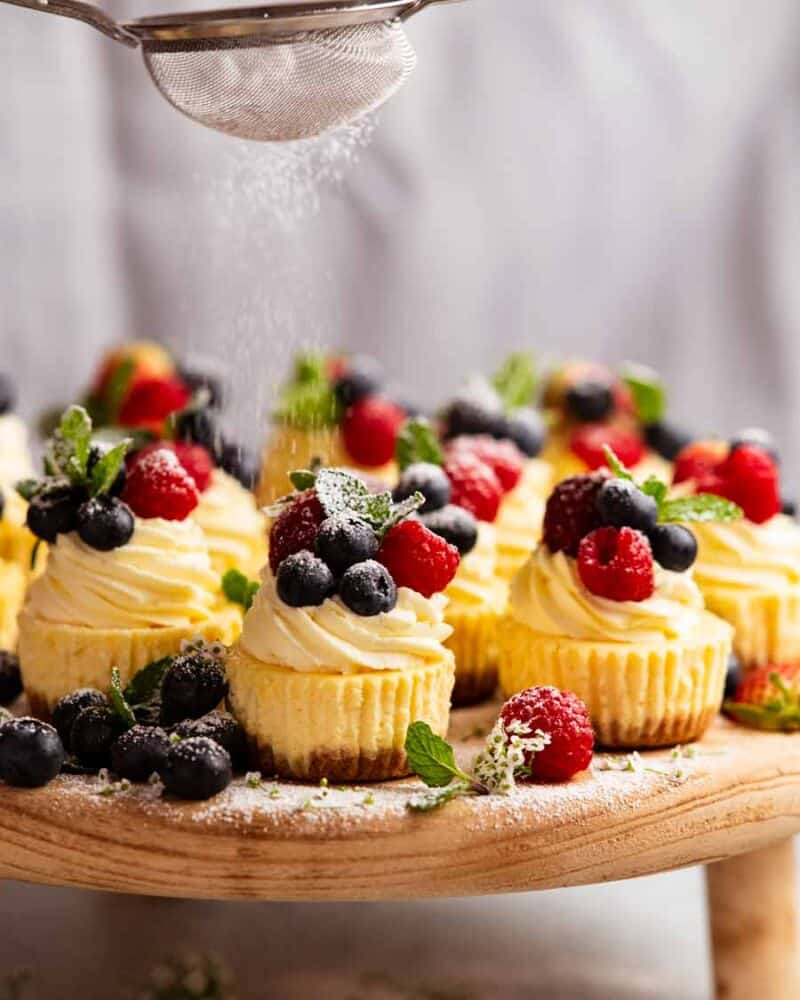 Source: www.recipetineats.com
54. Mini pumpkin pies
Mini pumpkin pies are perfect for weddings during the fall season. These pies can be served with caramel sauce and whipped cream on top, making them a rich dessert choice.
Source: www.dessertfortwo.com
55. Red Velvet Cake Balls
Red Velvet Cake Balls are a perfect dessert choice for a red-themed wedding. These cake balls can be made in bite-size portions and topped with cream cheese frosting and chocolate drizzle.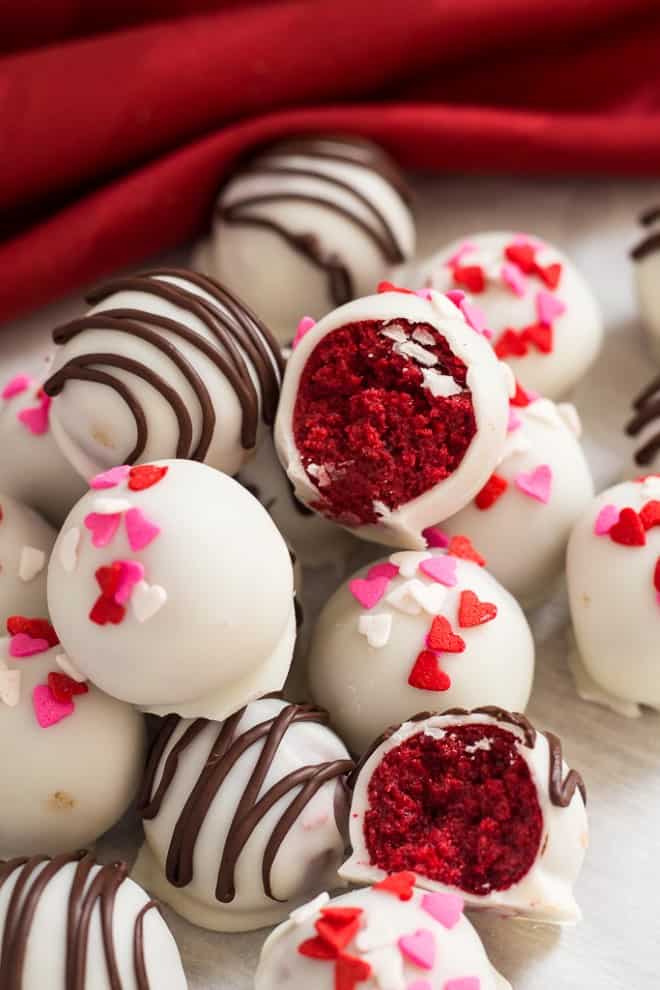 Source: chocolatewithgrace.com
56. Mini apple pies
Mini apple pies are a dessert option that perfectly balances sweetness and tartness. These mini pies can be served with a scoop of vanilla ice cream, making them a delightful dessert experience.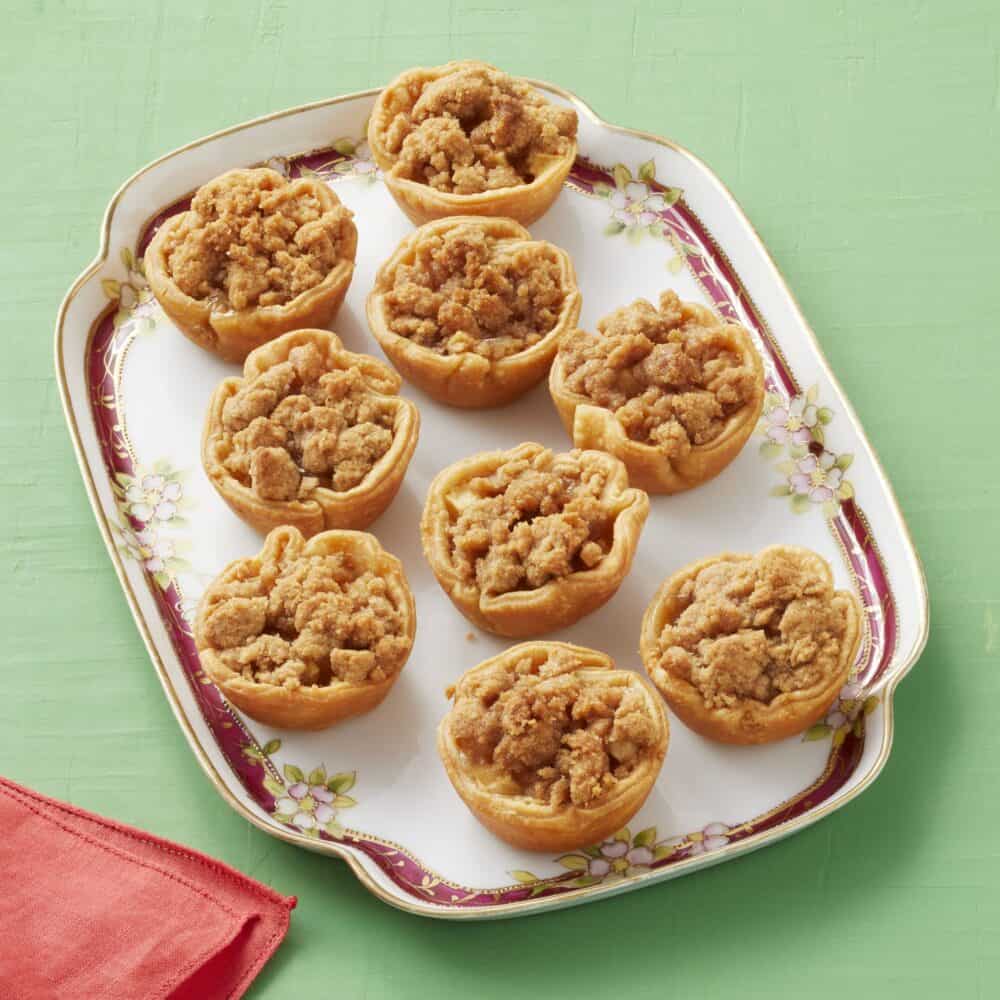 Source: www.thepioneerwoman.com
57. Chocolate truffles
Chocolate truffles are a classic dessert option that can be made in various flavors like milk chocolate, dark chocolate, or white chocolate. These truffles can be served in bite-size portions, making them perfect for any wedding reception.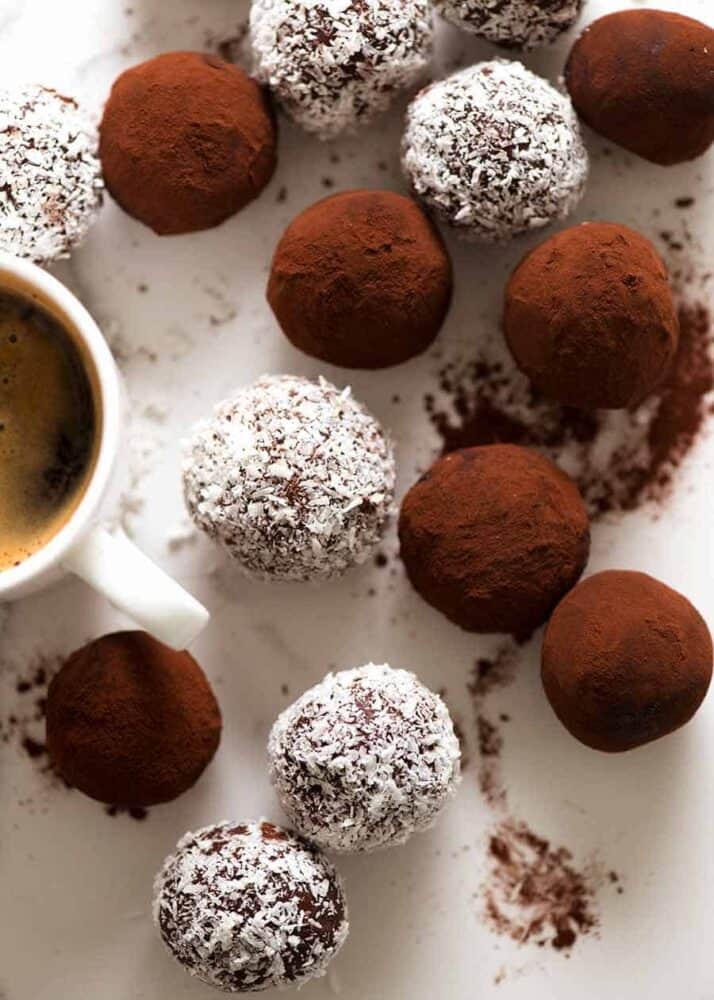 Source: www.recipetineats.com
Unique Wedding Dessert Ideas to Wow Your Guests
58. Cheese Wheel Cake
This is the perfect dessert for those who love cheese. Layers of different cheeses are stacked together to create a beautiful cake. The cheese wheel cake is perfect for couples who prefer savory over sweet. Guests can choose from a variety of cheeses and crackers to create their own unique flavor combinations.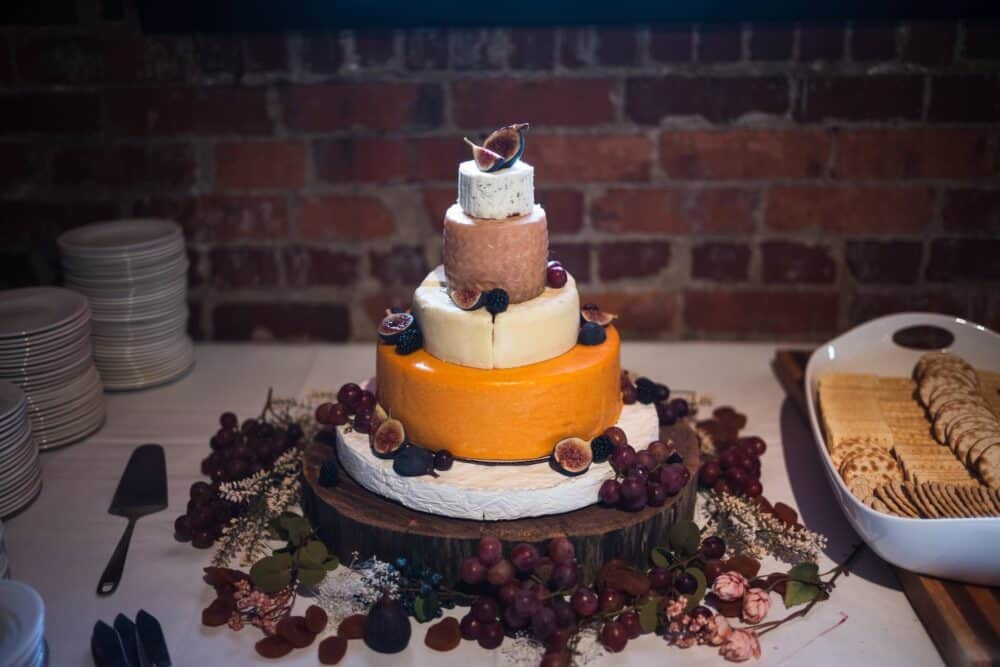 Source: www.butteryum.org
59. Peanut Butter Cups
These mini peanut butter cups are a favorite dessert for many. These bite-sized treats are perfect for wedding giveaways and can be presented in beautiful packaging. Peanut butter cups are a delicious and easy dessert to serve at your wedding. They are sweet and salty, making them the perfect dessert for those who love a balance of flavors.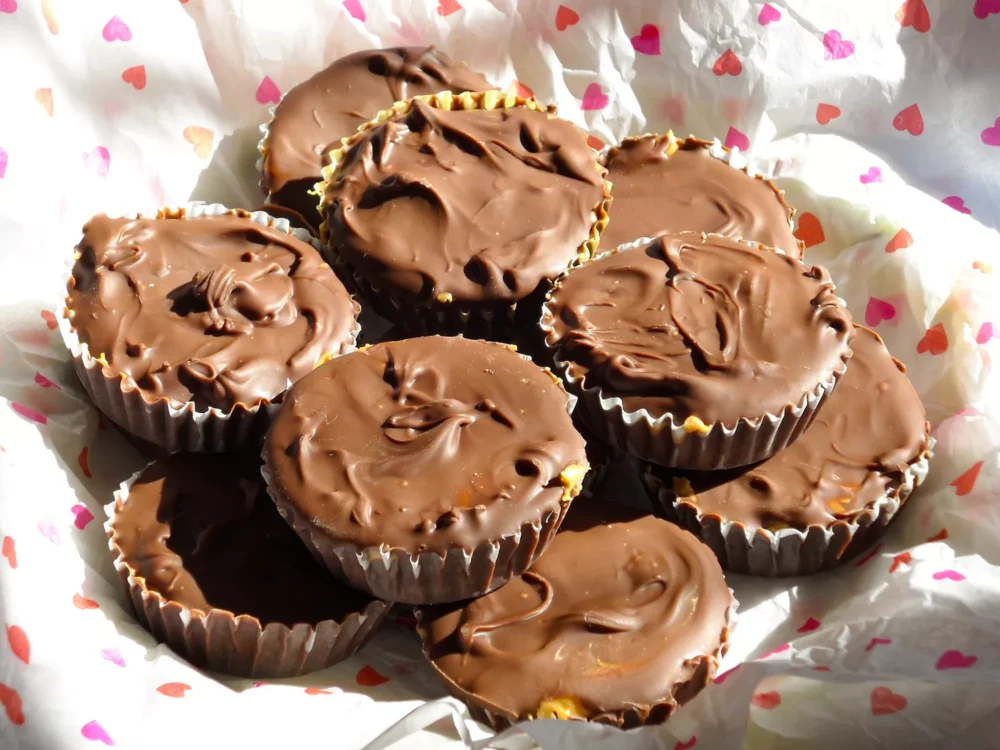 Source: www.allrecipes.com
60. White Wedding Cake
The white wedding cake is a classic dessert that never goes out of style. A beautifully decorated cake is sure to impress your guests and add the perfect touch of elegance to your special day. It is perfect for outdoor wedding.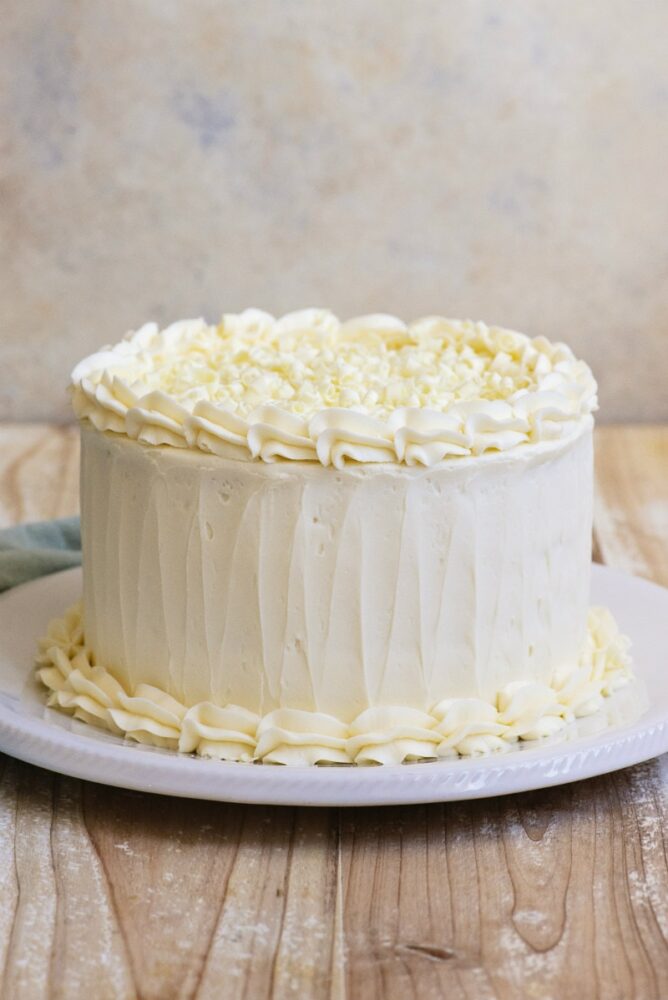 Source: www.recipegirl.com
61. Tiramisu
This Italian dessert made with coffee, ladyfingers, and mascarpone cheese is always a crowd favorite. It's easy to make and can be presented in individual glass jars or a large cake.Tiramisu is perfect for coffee lovers and is sure to impress your guests.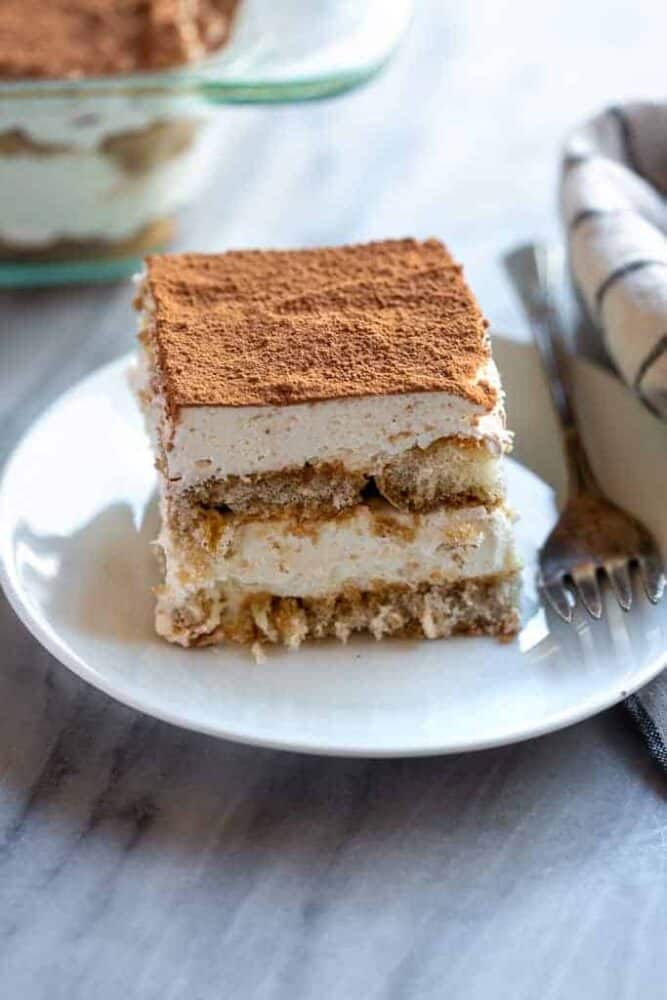 Source: tastesbetterfromscratch.com
62. Homemade Pop Tarts
Pop tarts may seem like a simple dessert, but homemade pop tarts are a delicious and fun treat that your guests will love. This is a cheap wedding dessert idea that you can be prepare in a shorter time.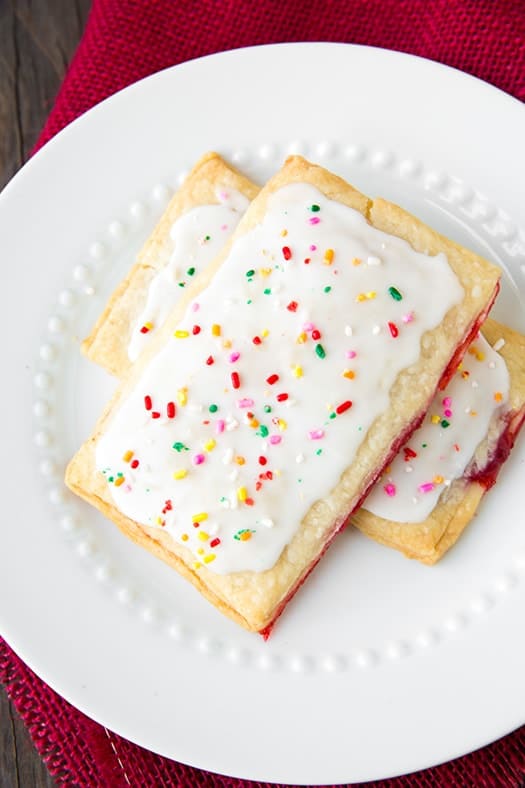 Source: www.cookingclassy.com/
63. Strawberry Ladyfinger Cake
This cake is a light and airy dessert that is perfect for a summer wedding. Layers of fluffy cake, strawberries, and ladyfingers are topped with whipped cream.
Source: www.tasteofhome.com
64. Cinnamon Roll Pops
Cinnamon rolls are a breakfast classic, but cinnamon roll pops take them to the next level. These bite-size treats are perfect for a dessert buffet.
Source: eclecticrecipes.com
65. Peanut Butter and Chocolate Parfaits
If you love the combination of peanut butter and chocolate, these parfaits are the perfect dessert for your wedding. Layers of peanut butter mousse and chocolate ganache are topped with whipped cream.
Source: www.myfoodandfamily.com
66. French Crêpes
Crêpes are a classic French is another dessert that is perfect for a wedding brunch. These thin pancakes can be filled with a variety of sweet or savory fillings.
Source: www.sweetashoney.co
67. Ice Cream Sandwich Bar
An ice cream sandwich bar is a fun and interactive dessert that your guests will love. Set out a variety of cookies and ice cream flavors and let your guests create their own custom sandwiches.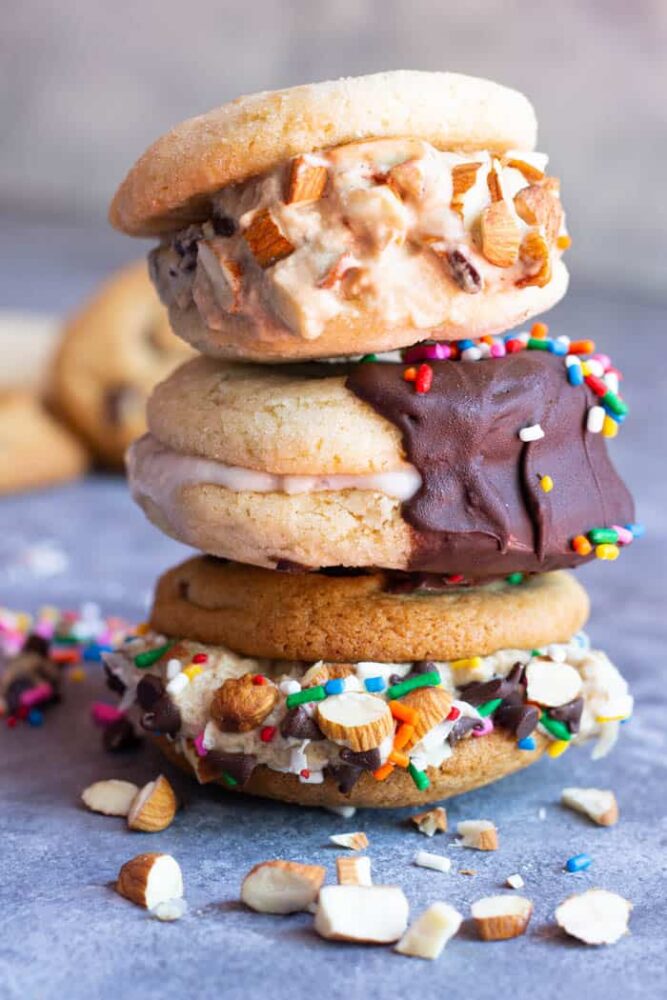 Source: www.unicornsinthekitchen.com
68. Gourmet Popcorn Bar
A popcorn bar is a fun and a perfect wedding dessert that is guaranteed to make your guests smile. Set out a variety of gourmet popcorn flavors and let your guests snack away.
Source: holleygrainger.com
69. Chocolate Lava Cakes
Chocolate lava cakes are a delicious and decadent dessert that is perfect for chocolate lovers. The warm, gooey center is sure to impress your guests.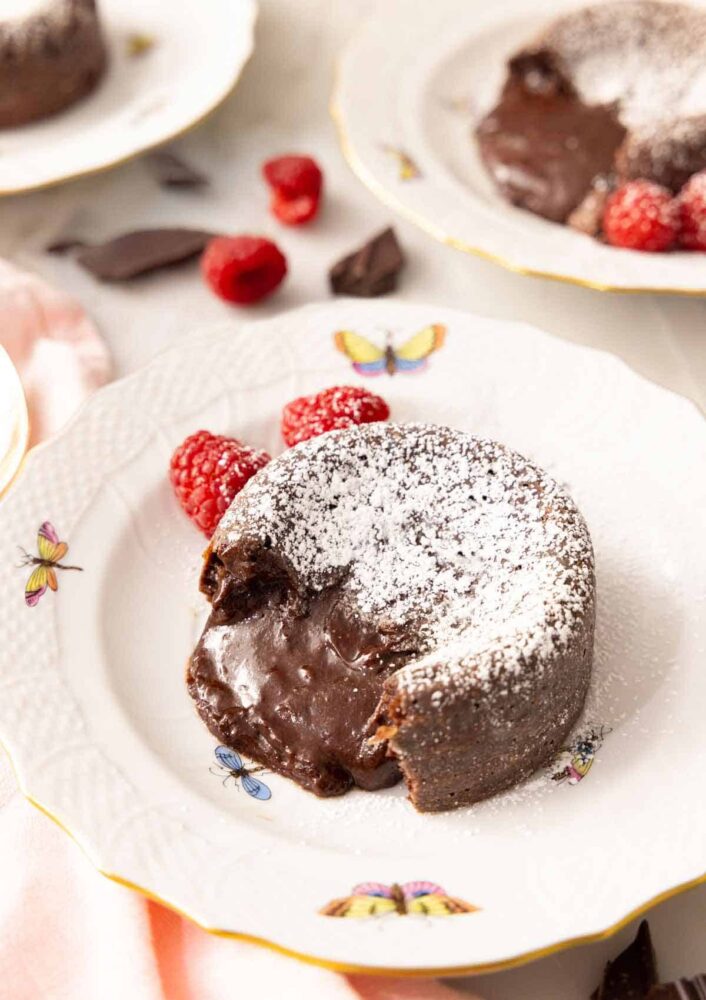 Source: preppykitchen.com
70. Milk and Chocolate Chip Cookie Shooters
These mini desserts are a fun and unique way to serve milk and cookies. A shot glass is filled with cold milk and topped with a mini chocolate chip cookie. This DIY wedding dessert idea can be customized with different types of chocolate and toppings.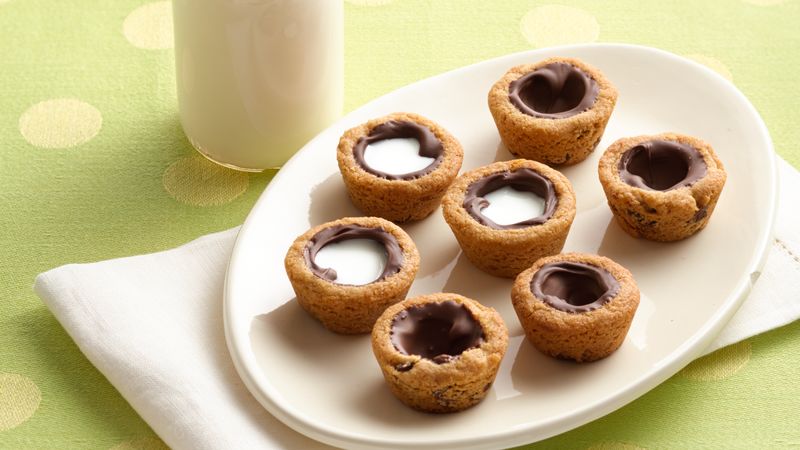 Source: www.bettycrocker.com
71. Mango Panna Cotta
Panna cotta is a creamy Italian dessert that is easy to make and delicious to eat. The addition of mango gives this dessert a tropical twist.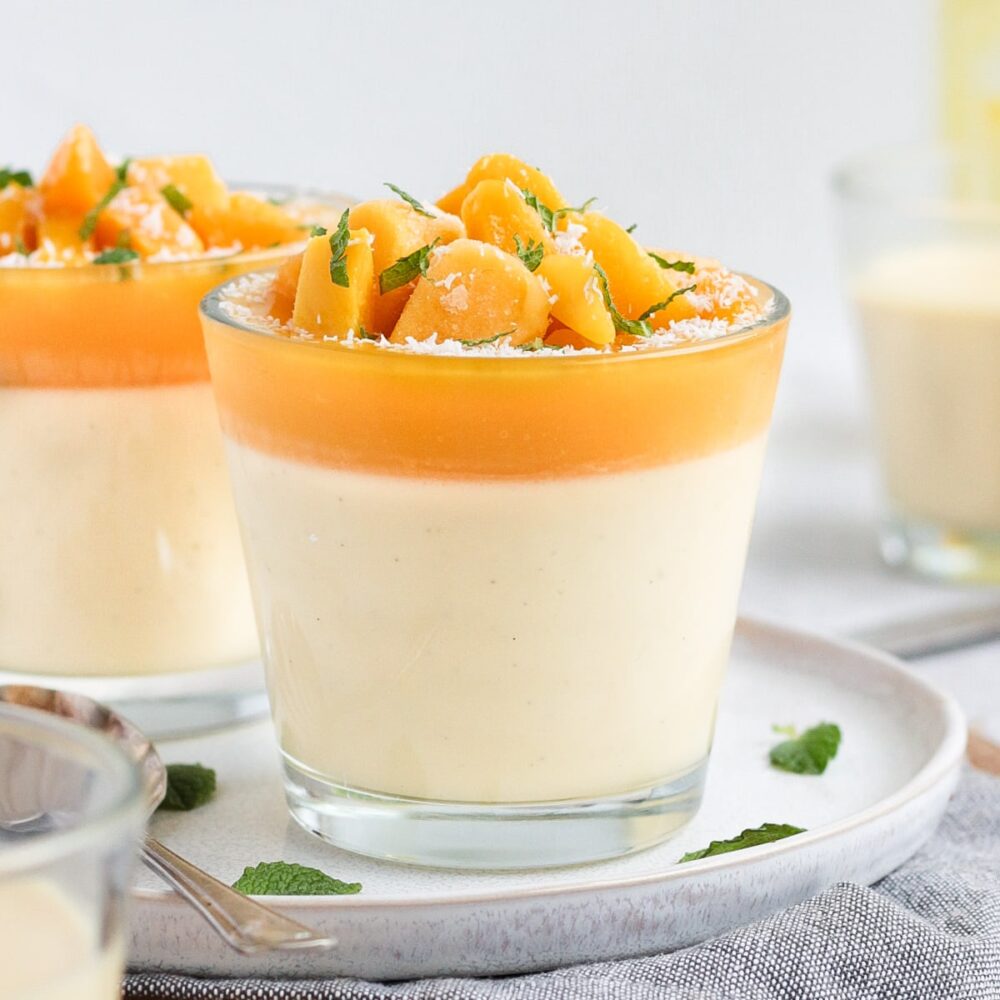 Source: www.abakingjourney.com
72. Individual Crème Brûlées
Individual crème brûlées are a great way to serve this classic French dessert. Each guest gets their own ramekin filled with creamy custard and caramelized sugar.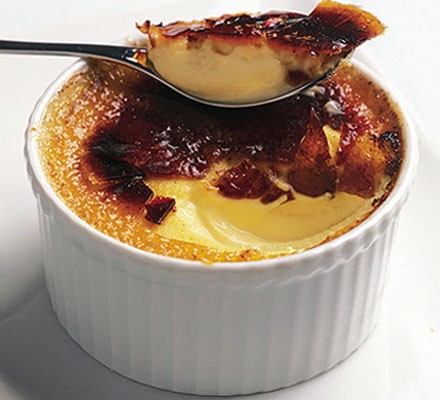 Source: www.bbcgoodfood.com
73. Pavlovas With Berries and Figs
Pavlovas are light and airy meringue desserts that are perfect for a summer wedding. They are topped with fresh berries and figs for a sweet and fruity flavor.
if needed.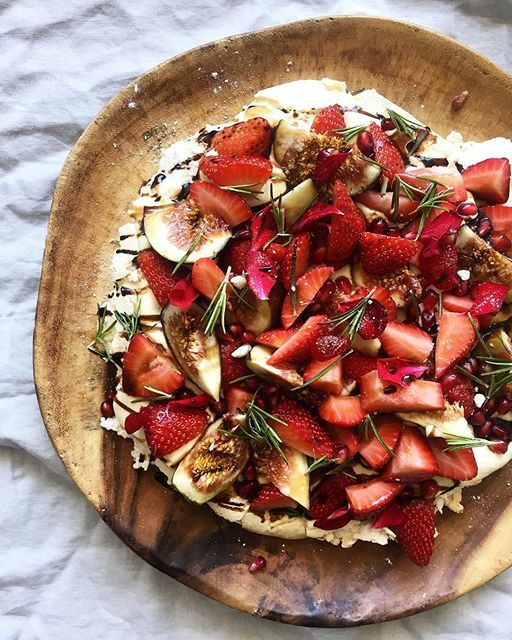 Source: thefeedfeed.com
74. Fruit Filled Cream Puffs
Cream puffs are a classic dessert that is perfect to serve your wedding guests. These tiny pastries can be filled with a variety of fruit flavors and topped with whipped cream.
Source: natashaskitchen.com
75.Opera Cake
If you want to serve a dessert that is both decadent and visually stunning, the Opera cake is a perfect choice. This French dessert is comprised of coffee-soaked sponge cake layers, chocolate ganache, and buttercream. The exterior is covered in a shiny chocolate glaze and adorned with gold leaf. Your guests will be impressed with its multi-layered and complex taste, and it's a show-stopping visual display.
Source: preppykitchen.com
Final Thoughts
Your wedding day is one of the most important days of your life, and you want everything to be perfect , including the food. One way to make your wedding desserts extra special is by making them yourself.
Making your own wedding desserts not only adds a personal touch to your special day, but it can also be a fun and rewarding experience. These 75 dessert ideas are not only visually appealing but also delicious. Whether your wedding is in the summer or fall or includes kids in attendance, there is a delicious dessert on this list for everyone. So, get creative, have fun, and enjoy the process of making your own wedding desserts!