The best part of Wedding Planning is the Bridal Shower. However, it isn't necessary to give bridal showers at your event but it stands out to be a pleasing gesture for all. Bridal shower is a sort of small celebration where you enjoy time with your close friends and family members, where you all get to know each other. Exchanging presents and having tasty bites are common events in this small celebration. Edible Treats are our favorite Bridal shower favor ideas, more over when customized or added with a funny note. Edible treats are not just the necessary or important ideas but they can also be mini beauty products, lovely small boxes filled with sweets or anything mixed in. To know about best of the Bridal shower favor ideas, keep on reading.
Dessert Jars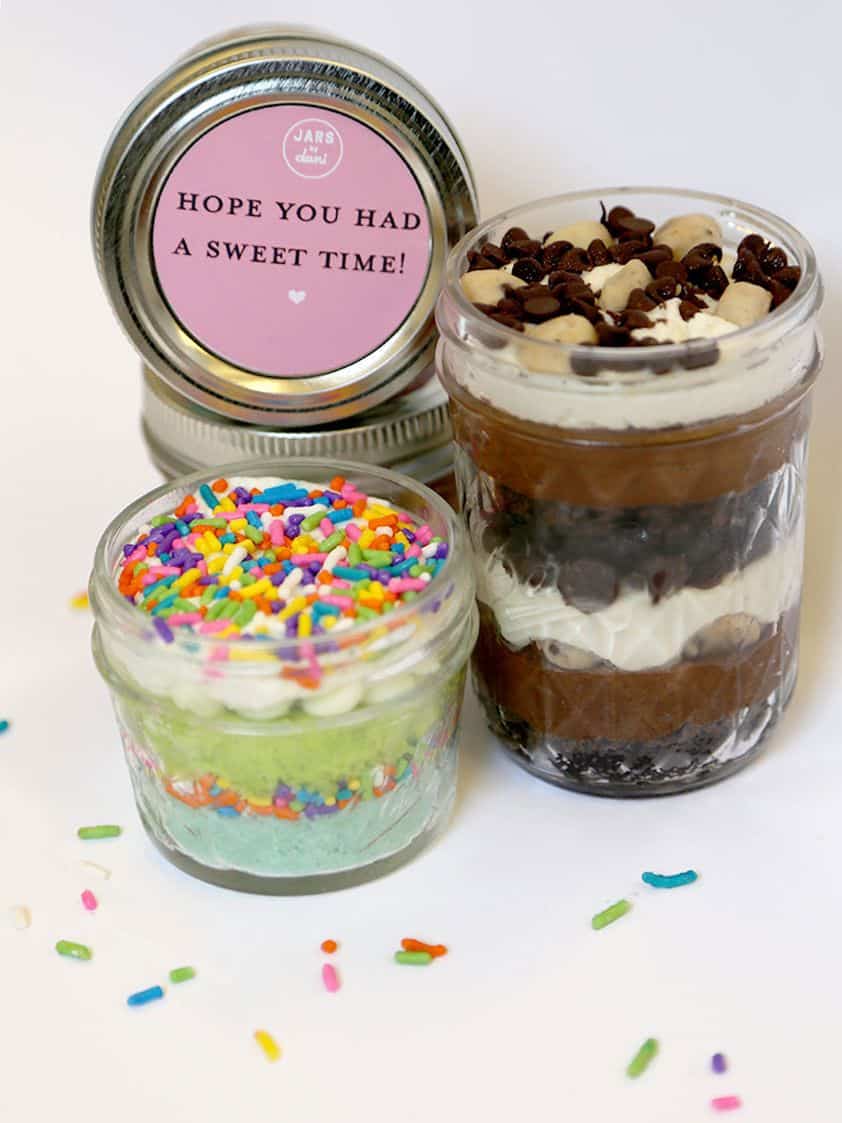 Offer your guests a tiny adorable jar filled with sweet desserts. These are are easy to carry on and will surely satisfy your Bridal shower event guests.
Sugar Scrubs
Sugar Scrubs are great for a long shower or bath and this will showcase as self care product. You can select from a no. of flavors like vanilla, grapefruit, lavender, etc. and even customize their jars with colored ribbons and more.
Photo Frames
Click some Polaroid pictures during your shower, present your guests with photo frames so that they could easily display these photos and save them as beautiful memories.
Colored Glass Vase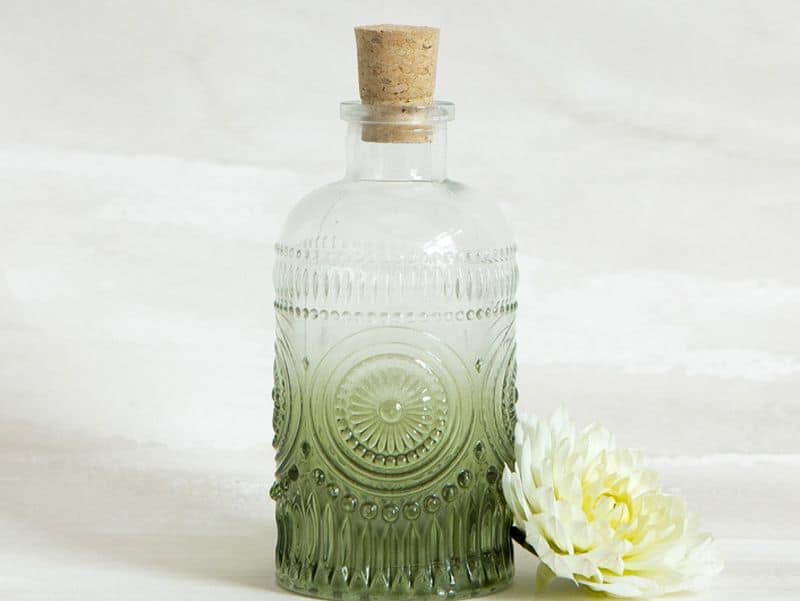 A Colored Glass Vase would be a great pretty classic gift for your guests. It would look great either you make it stand-alone or you fill it with lovely flowers.
Bud Vases
Bud Vases could be great descent Bridal shower favors for both summer and spring, depends on what flowers you decorate them with.
Bracelets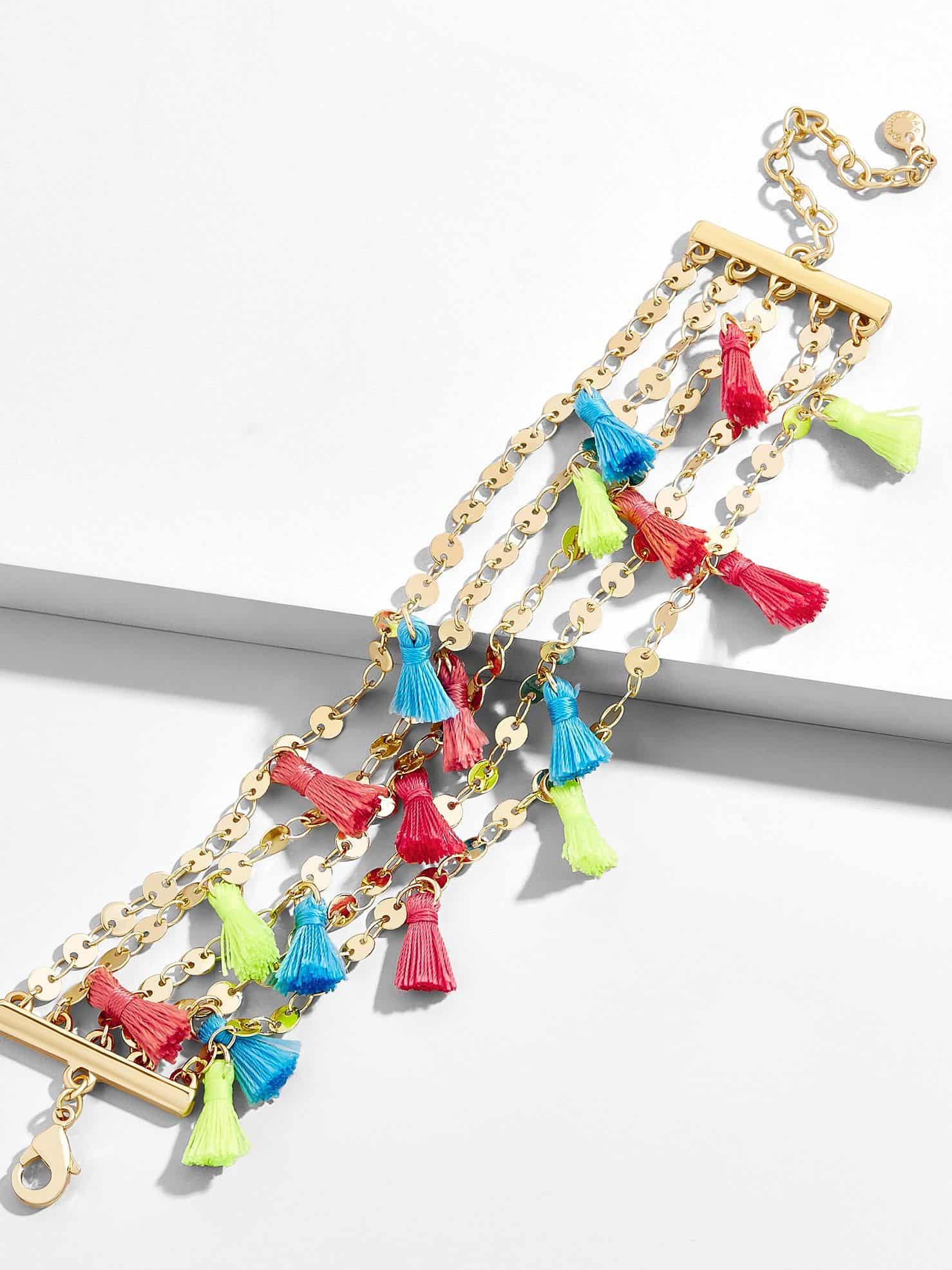 A multi colored bracelet made of Tassel-Adorned jewelry on your guests wrist would leave a great and unique impact on them.
Champagne Splits
Champagne splits are awesome Bridal shower favors to make your guests more happier. Get these from a local store and decorate them with labels or quotes.
Mini Bottles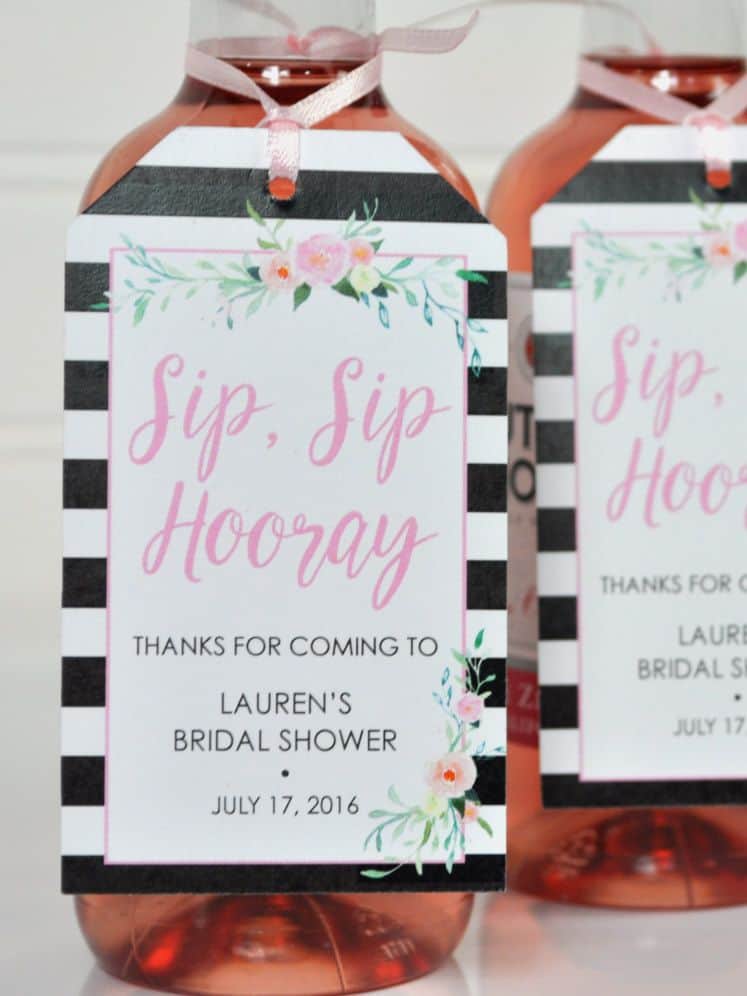 Arrange mini bottles of either Champagne or Rose or even both of them for all sorts of guests. Personalize them with labels defining your Event, event date, event time or any sort of your initials.
Pineapple Boxes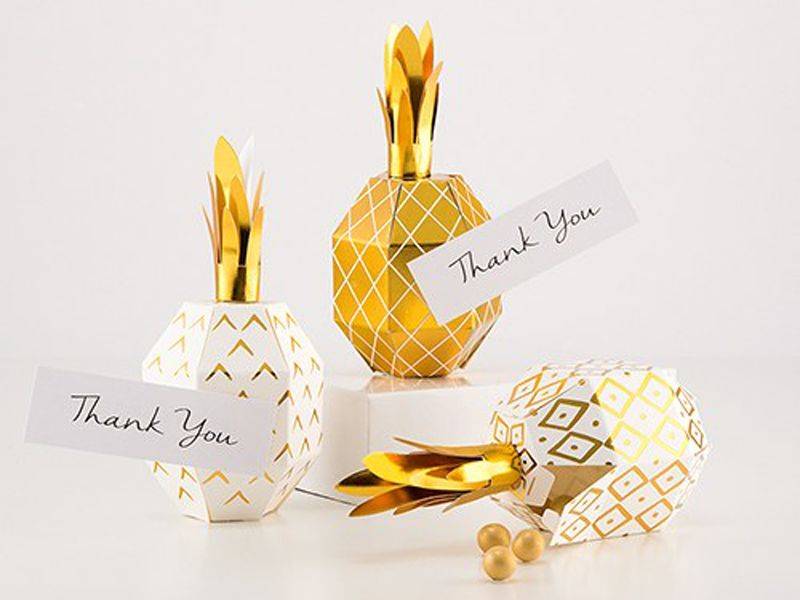 If you want your even to be Tropical themed, then these Pineapple boxes will add a touch to your Bridal shower favors. You can fill these boxes with Chocolates or edibles, nail polishes or any sort of fun loving item.
Nail Polish with Pun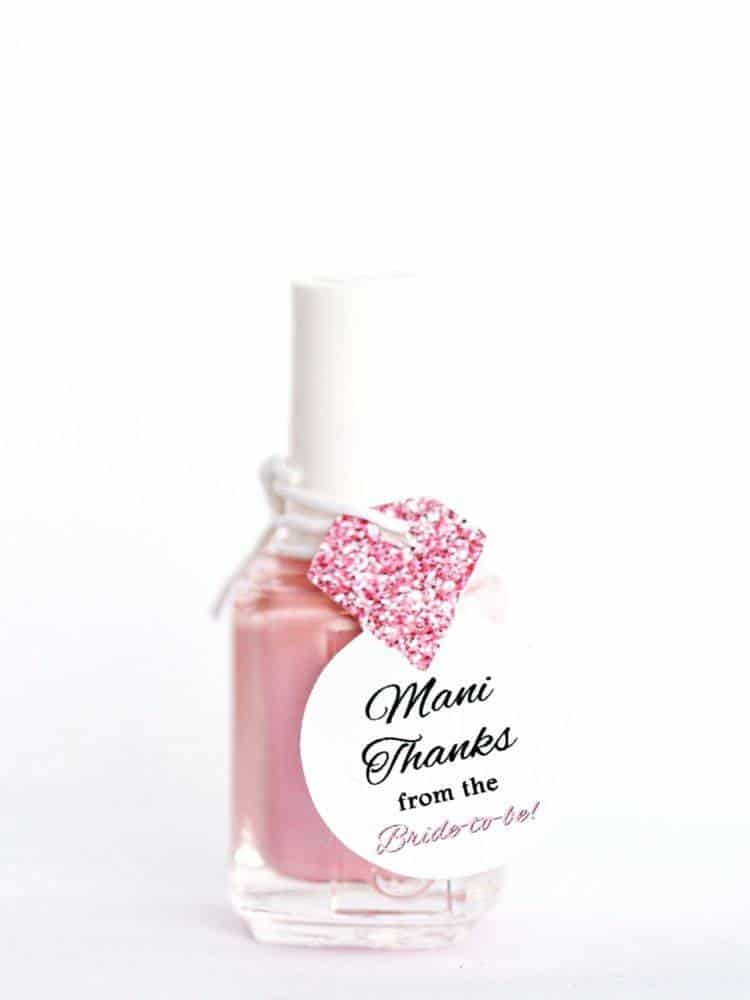 A Nail Polish and a Pun is the perfect combo. Use various Tags held up on nail polish bottle fronts that you can customize with colored glitters. Write Puns over tags. You can also write beautiful quotes instead of puns.
Tote Bag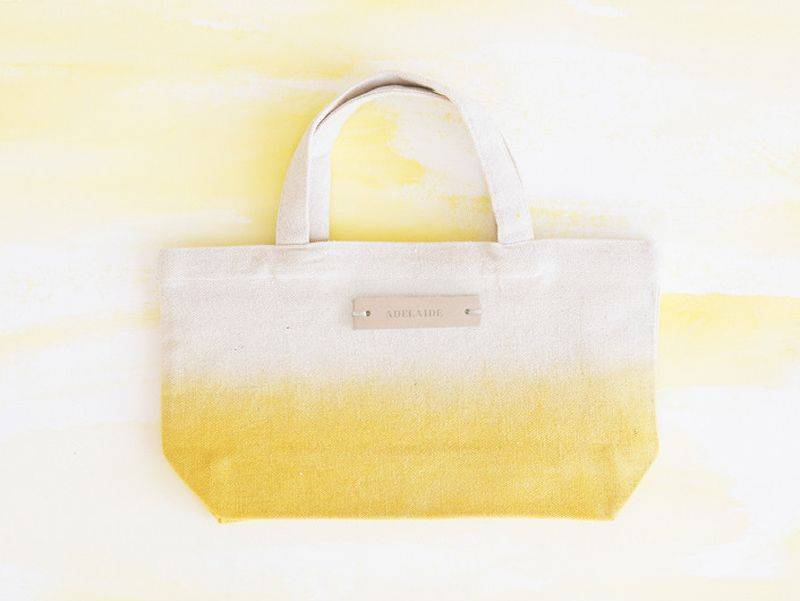 Want to help your guests by offering a favor that is useful to all? Believe us or not a Tote bag is the best you can offer. It can be used for a number of works such as for a trip to a Beach, Shopping and many more.
Tea Bags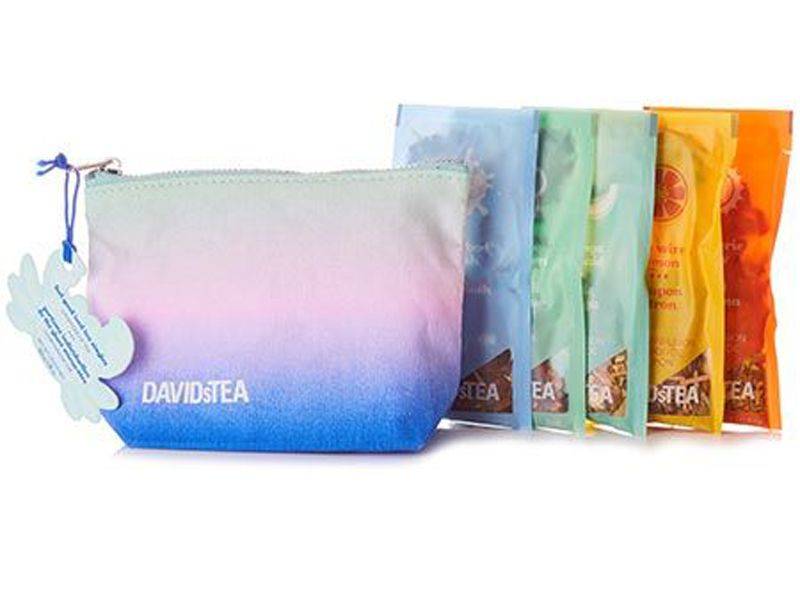 The above set consists of a Canvas pouch filled with five Tea Bags. This will lets your guests keep herbal beverages on the go.
Candle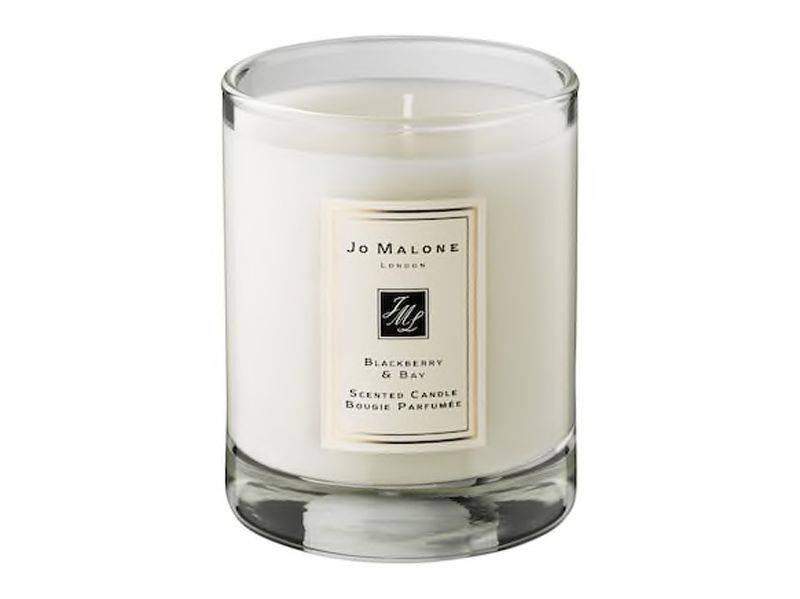 A Candle is a lovely gift that you can serve as Bridal shower Favor. Select candles that spread fruity scent all around when lit up and this will remind your guests of your wedding event.
Cactus Straw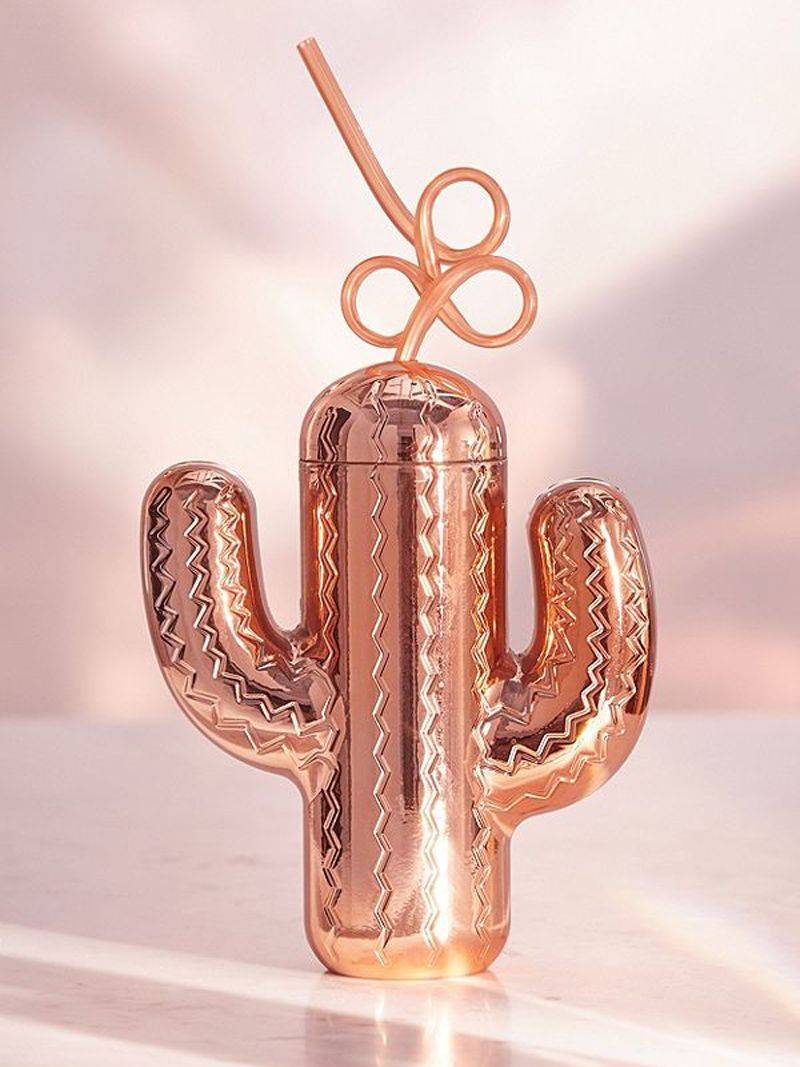 If you arrange your Bridal Shower event on a beach or at poolside, then this Copper Cactus with a Straw at top is the best way to enjoy drinks.
Popcorn Packets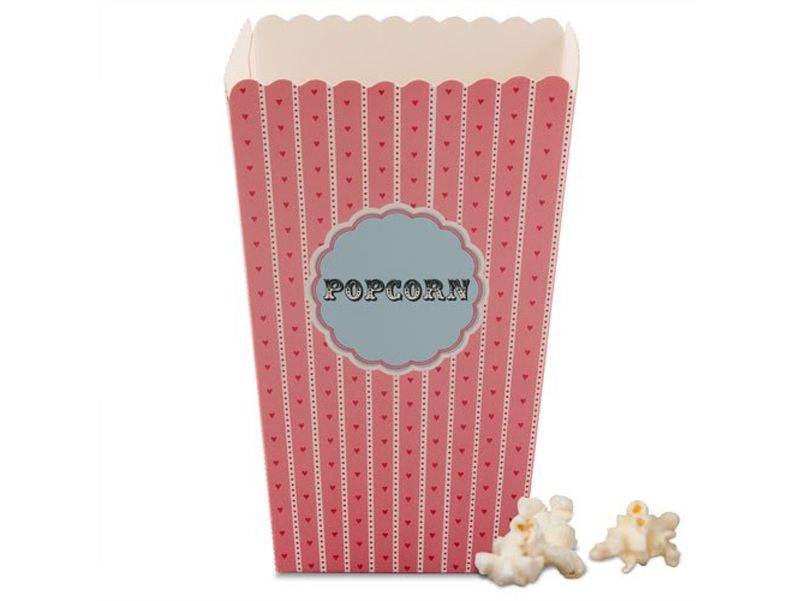 Popcorns in vintage style box is enough to impress everyone. Plus its a snack loved by all. You can replace popcorns with Candies, Treats, Sweets or any other fun snack.
Scented Soaps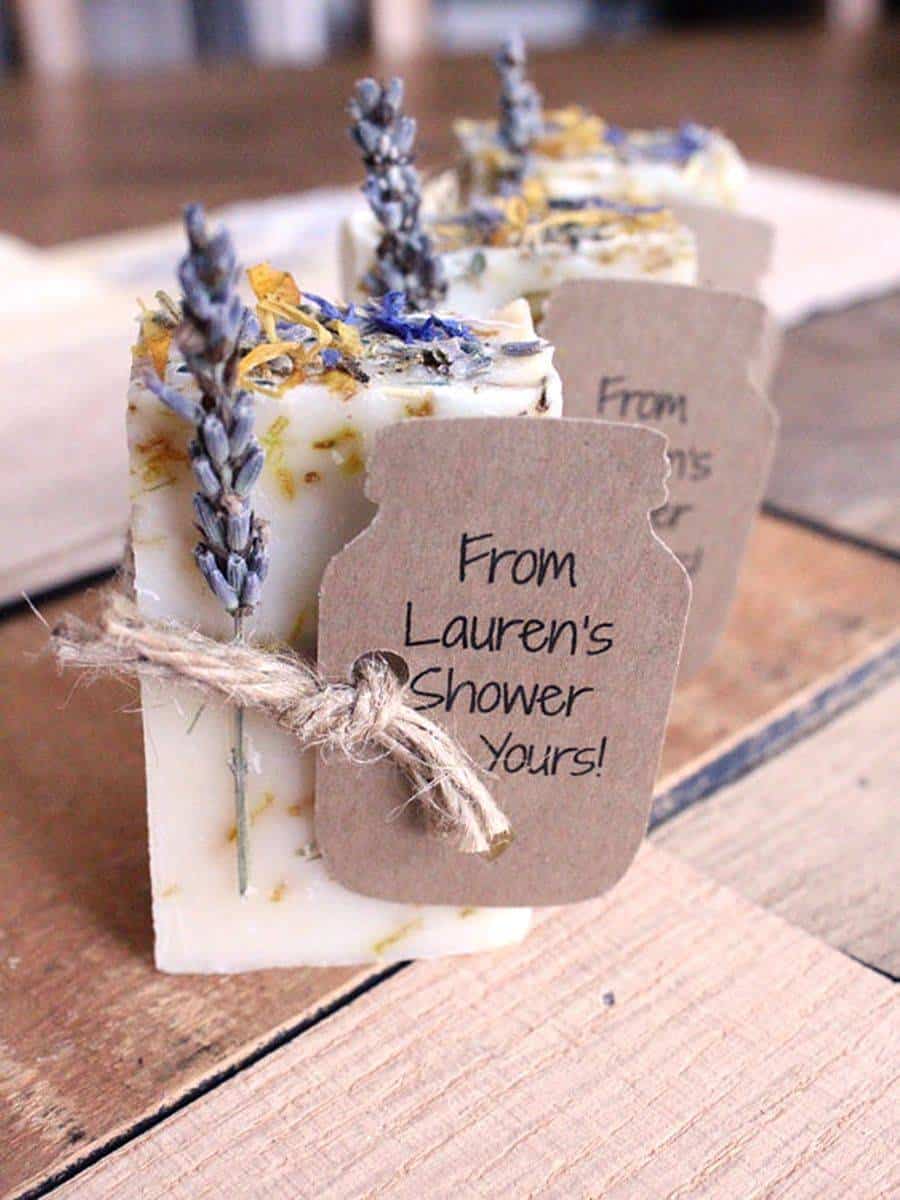 Present all your guests with a small bag filled with a scented soap bar. This is the best favor synced for your Bridal Shower Event.
Insulated Wine Glass
An Insulated Wine Glass is something that will keep your drink cool for about 24 Hours. This Bridal shower favor will surely be loved y wine lovers or adventure loving guests also.
Hand Lotion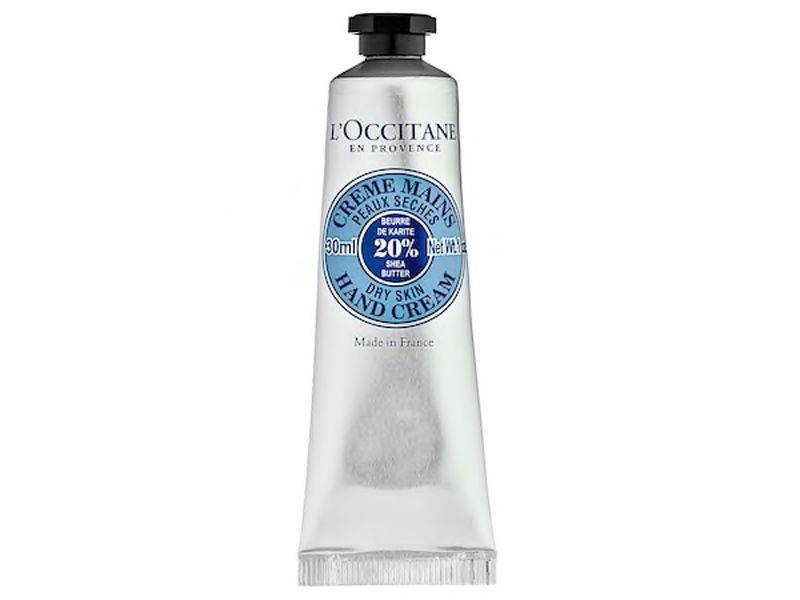 Hand Lotion can be easily used by all your guests of all ages. Choose from a variety of Scented smelling Lotions and let your event flood with scents.
Canvas Pouch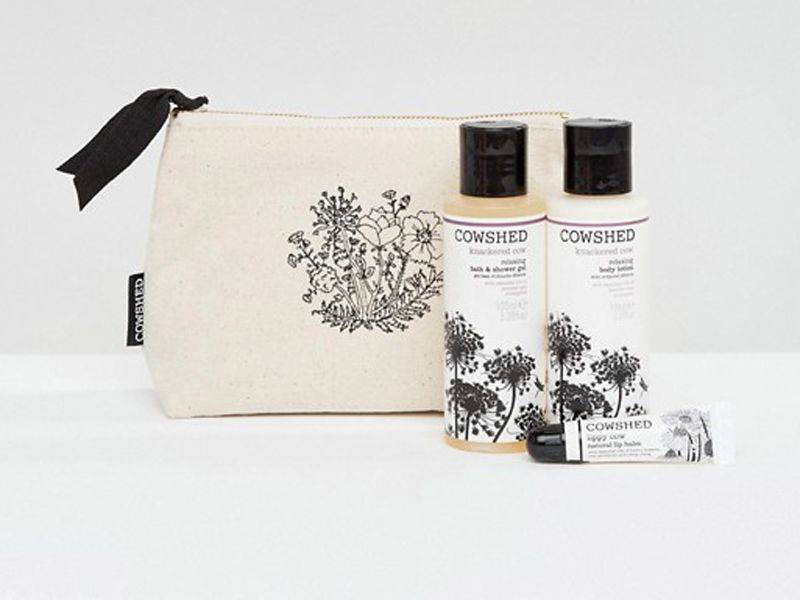 Arrange a Canvas Pouch filled with various Self Care Products such as Shower gel, Lip Balm, Body Lotion, etc. This will help your guests to stay ready with all items necessary for Bridal Shower Event.
Necklace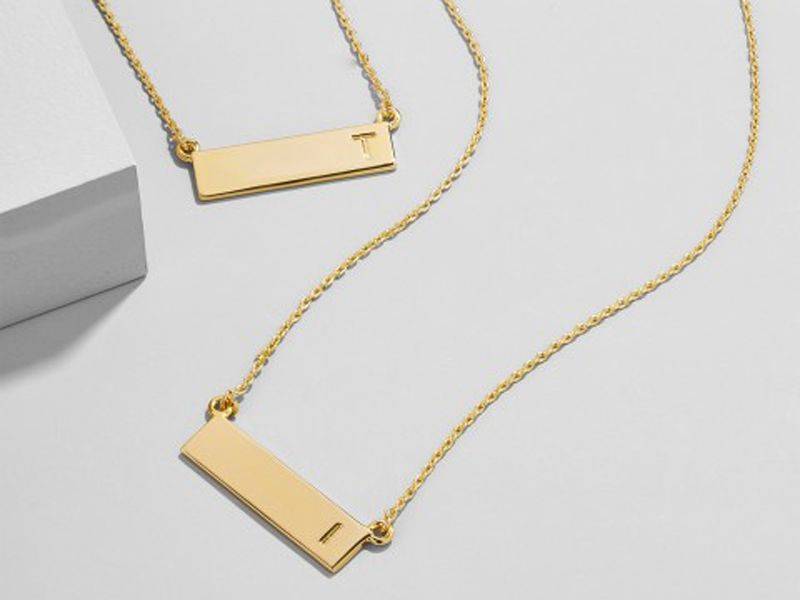 If you are arranging a smaller Bridal Shower event than usual, then impress your guests with a small Necklace printed with their or your initials.
Cheeky Planter
Cheeky Planter are a great sort of decoration for tables at your event. A cheeky Planter will impress your guests and make the plant more cute if the planter is of a specified shape such as of a rabbit or a unicorn.
Squeeze Bottles
Such Squeeze Bottles are good for carrying Lotion, Hand Sanitizer, etc. and are easy to carry along with.
Tea Candles
Get a pack of Tea Candles from any local store and arrange them with a match box. Customize the match boxes with some quotes, lovely phrases or even your initials.
Pie Ingredient Jars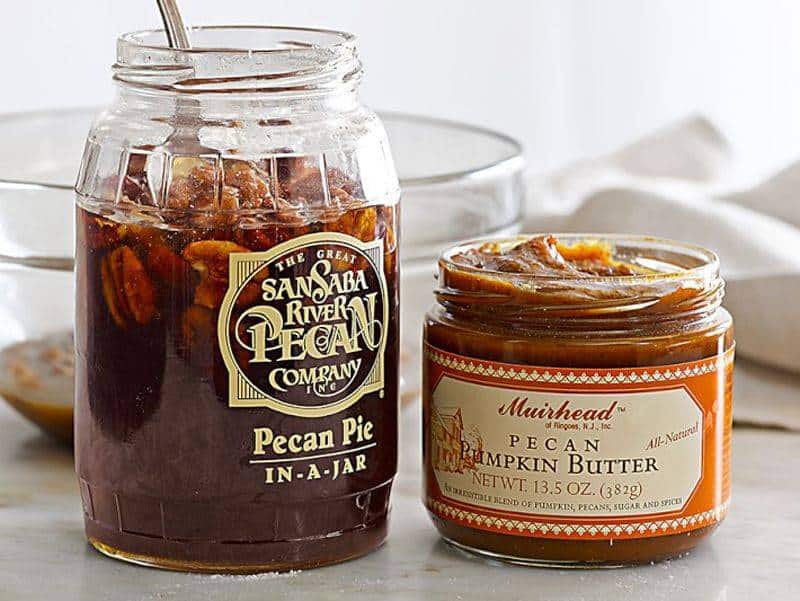 This one could be a useful favor for the ones who love cooking or just simply love Pies. Offer your guests a Jar full of Pie Ingredients and it may remind your guests of your Bridal shower event whenever they use this jar.
Bottle Opener
A Key shaped Bottle Opener is a very unique favor idea for your event. Customize this with a label printed or handwritten with your initials.
Coffee Mugs
These cute looking Coffee Mugs will be surely used by almost all of your guests and almost everyday. For and additional place a small bag of coffee beans and add a tag to it that reads your initials.
Drink Shaker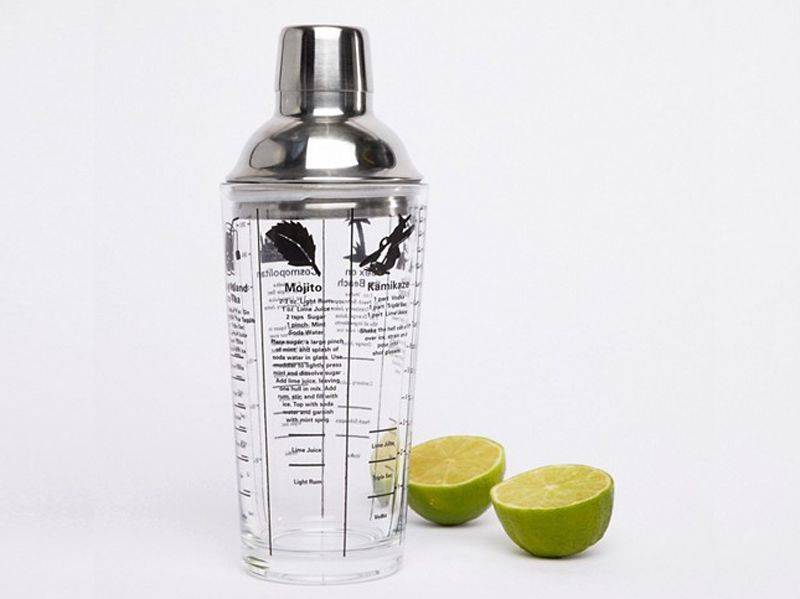 An effective Shaker would be liked by all. Plus this drink Shaker has recipes of few cocktails printed on its outer walls which could be a great help for many.
Sleep Mask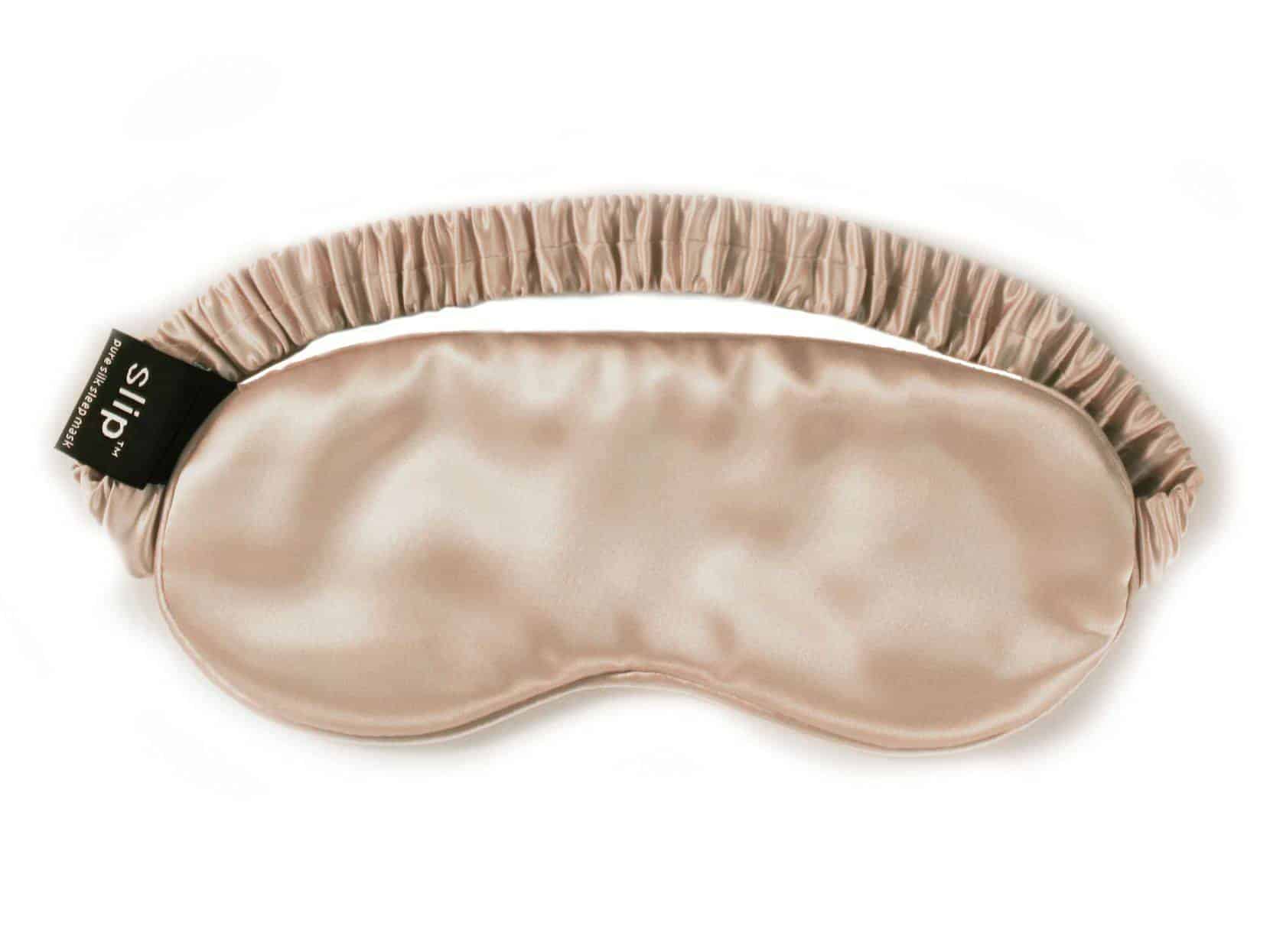 Gift your guests a Silk Sleep Mask and it will remind them of your Bridal Shower event whenever they put on this Sleep Mask while Traveling.
Deck of Cards
Who doesn't need a deck of Cards. Everyone will love to have a customized deck of Cards and will be a great impression at game nights.
Chic Holder
This Chic Holder will help you to keep your jewelry, especially necklaces, safe from getting tangled.
Book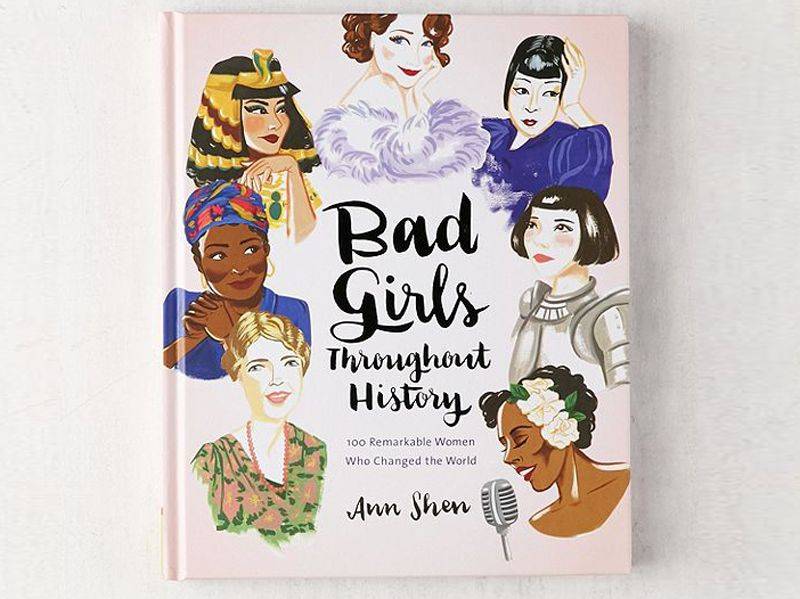 This favor will surely make a very unique impression. Serve all with Girl-Power Book that explains the stories of 100 Woman as how they change the history.
Compact Mirrors
Compact mirror is a useful product for all. Compact mirrors comes in variety of designs and you can even customize their fronts with your guests initials.