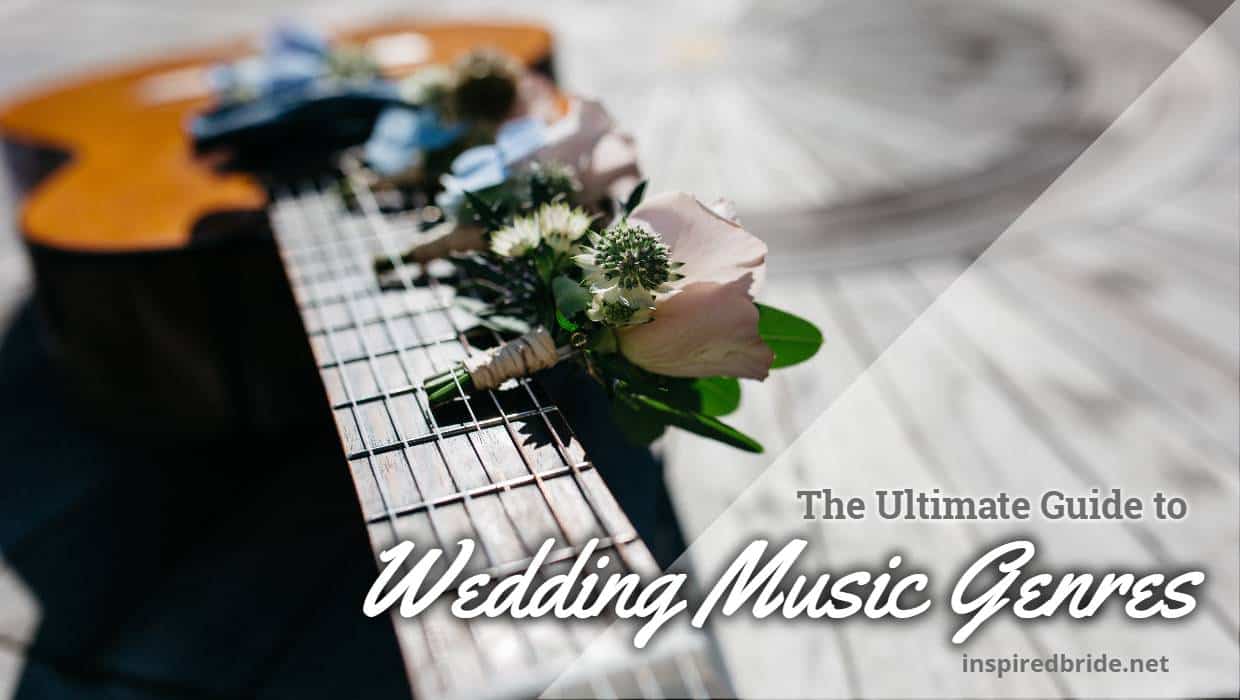 Unforgettable moments start with an amazing soundtrack. That's why choosing the right wedding entertainment is so important. Live music has dominated the wedding entertainment scene for decades now; it doesn't take much imagination to visualize the impact of a live romantic serenade while walking down the aisle or a roaming acoustic folk band performing during your wedding reception. The charismatic charm a live band brings to a wedding is unrivaled, with limitless possibilities. But choosing live entertainment alone isn't enough to guarantee a good time. You need to think about what you want from your entertainment and identify which musical genres will be the perfect fit for you.
That's where we come in. If you don't know where to start when it comes to choosing your wedding band, this rundown of the most popular styles of wedding music will help you get on the right track. We're breaking it all down for you here so read on for a guide that'll give you all the info you need when you visit your trusted wedding entertainment agency to hire a band!
8 Popular Wedding Band Music Genres
There's always a certain music style that fits your taste, your budget and the theme of your wedding. Each musical genre has its unique vibe and every wedding band has their signature style, which means you can create a personalised soundtrack to go along with memories that will last a lifetime.
Classical Music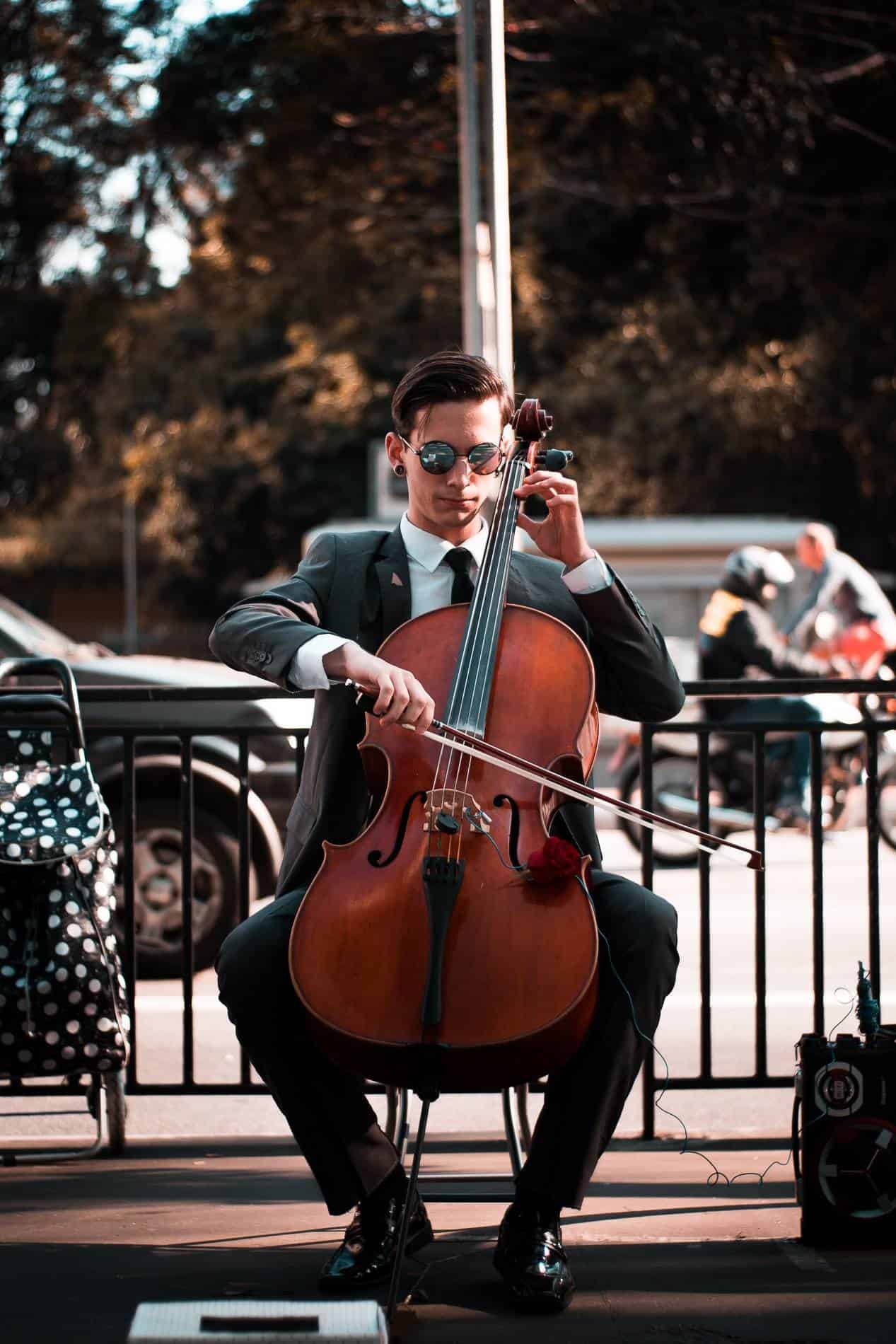 Okay, so you might have presumptions about classical music but classical music has always been and will always be popular for ceremonies and cocktails. It creates a light and romantic atmosphere that sets the mood for the ceremonials. Classical music is often performed by an orchestra, and most wedding budgets are not flexible enough to allow such an ensemble. But opting for a soloist or a small chamber group makes this option feasible for just about anyone.
Swing/Ballroom Music
The fast drumbeats, snappy tunes, and vigorous brass flares of swing music will hype up your guests and the upbeat jive of ballroom will keep them roused. Live bands who play this type of genre can easily play both styles so you can spread the word to your old-timers and modern-day hipster uncles that they need to dust off their vintage boots coz' your wedding reception is going to be amazing!
Jazz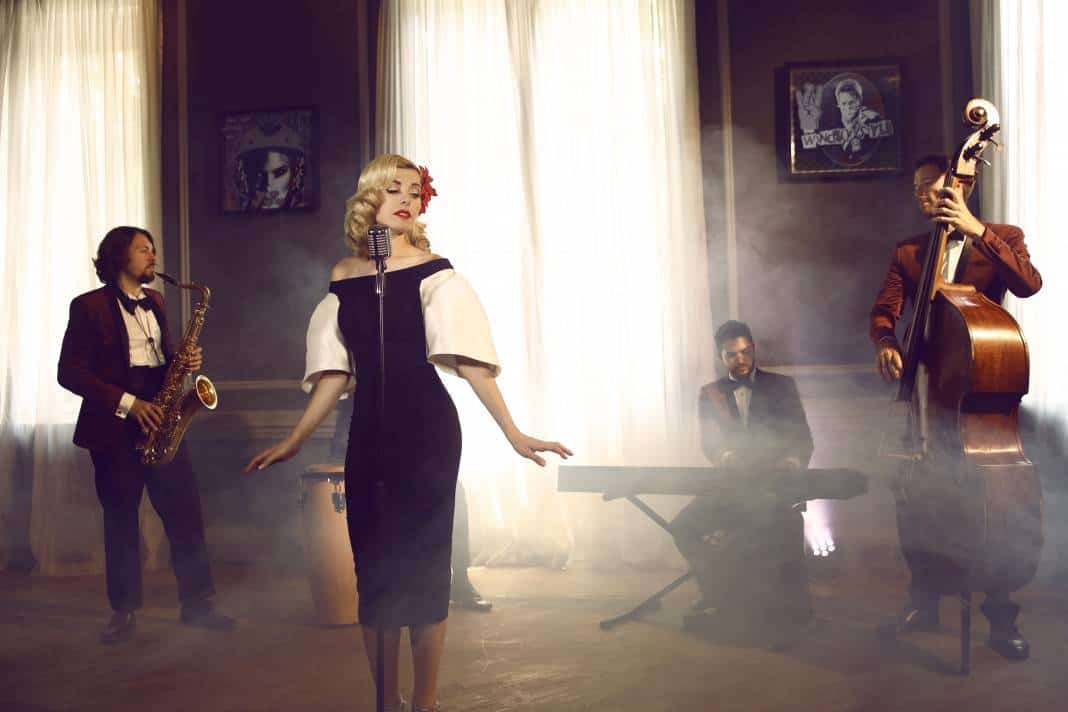 Jazz music comes in a wide variety of styles that ranges from the hot and upbeat to the smooth and laid back. That is why jazz music is particularly popular for those who want to give their guests a wonderful musical treat. Wedding bands that play jazz music usually mix fast, hard-swinging jazz with soft ballads to fit the mood during the reception.
Latin
Is there any genre more passionate than Latin Music? With popular dance styles with accompanying steps like salsa, tango, and samba, Latin music is not only full of passion but sexy and exciting as well. The feisty music of bands with influences from Cuba and Brazil could be the perfect bohemian wedding ensemble that you're looking for.
Soul/Funk
If you're looking for dance music with huge beats and catchy horn riffs then this genre is for you. The familiar backbeat of Stevie Wonder's songs together with popular James Brown hits will fill your dance floor in a flash. Not to mention that this genre is widely appreciated by every age bracket, so you can expect a fun-filled party because nobody can resist soul and funk!
Pop Music
Pop music continuously evolves along with modern-day trends which makes it the ideal party music for younger, cooler crowds. This mix of straight-out-of-the-radio tunes and all-time favorites will make your party happen. Pop music appeals to a diverse crowd, so by choosing a live band with your preferred pop music influence you can expect an entertaining reception filled with a lot of singing and dancing.
Rock & Roll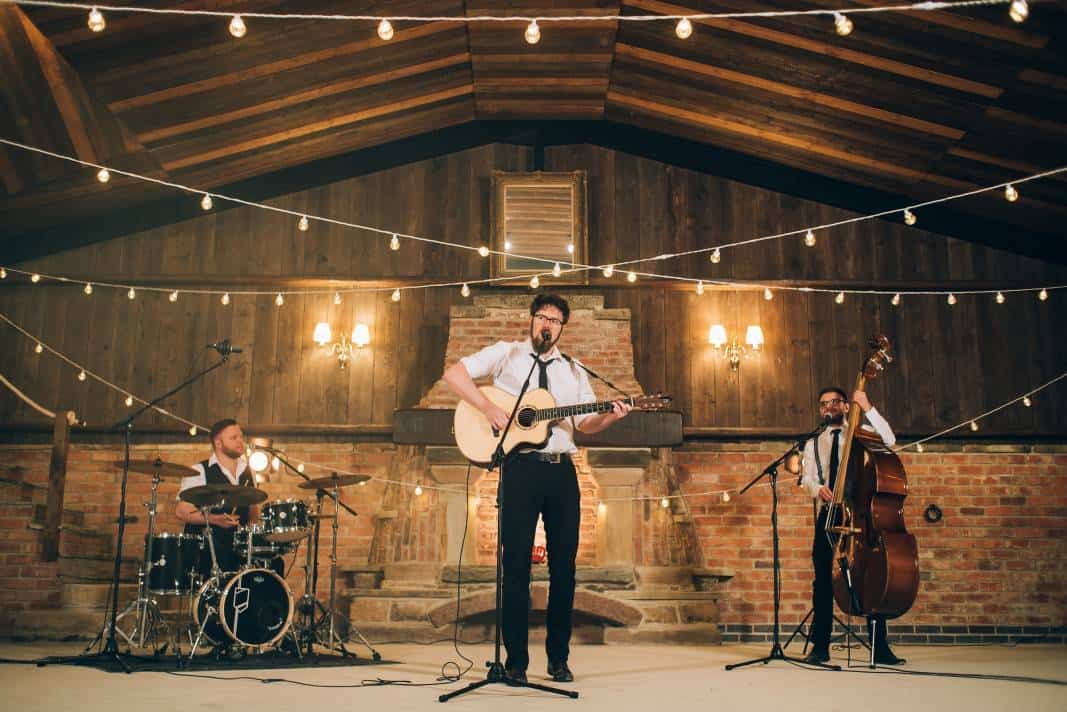 You might think that rock music doesn't mix with formal events? Well, think again! Rock and Roll is one of the best choices for danceable music for any vintage themed wedding. With a wide variety of songs from the 50s up to the 90s, this genre could easily encourage a lively dance floor.
Indie Music
Indie music goes beyond labels and mainstream playlists. Opting for an indie band will get your guests pumped up for a night filled with wild dancing and celebration. Perfect for an outdoor wedding with a less formal reception setting, this music genre will keep your family and friends on the dance floor all night.
So there you have it, the most popular genres of band to perform at your wedding. Hopefully that's made narrowing down your ideal band a little easier. Let us know in the comment section below if there's anything specific that you'd like to know more about wedding songs and live bands!