If you're looking for a unique and beautiful reception décor idea, this might be the one for you: hanging umbrellas. If you think it sounds iffy, then you have to see the pictures below. Check out just how beautiful this décor idea can be!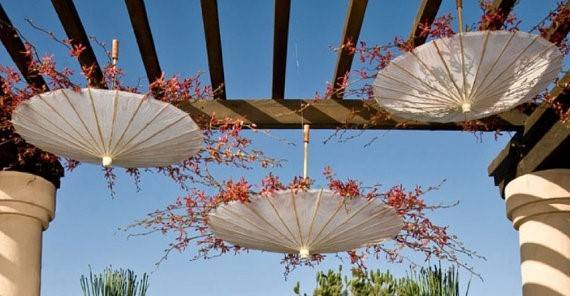 For a fall wedding, this is absolutely perfect! White parasols hang upside down and sprays of fall leaves add pops of color all around the parasols. It's absolutely beautiful, and not something you see at every wedding.
We love how the umbrellas add the touches of color in this otherwise neutrally-colored reception set up. The overall look is gorgeous and very elegant.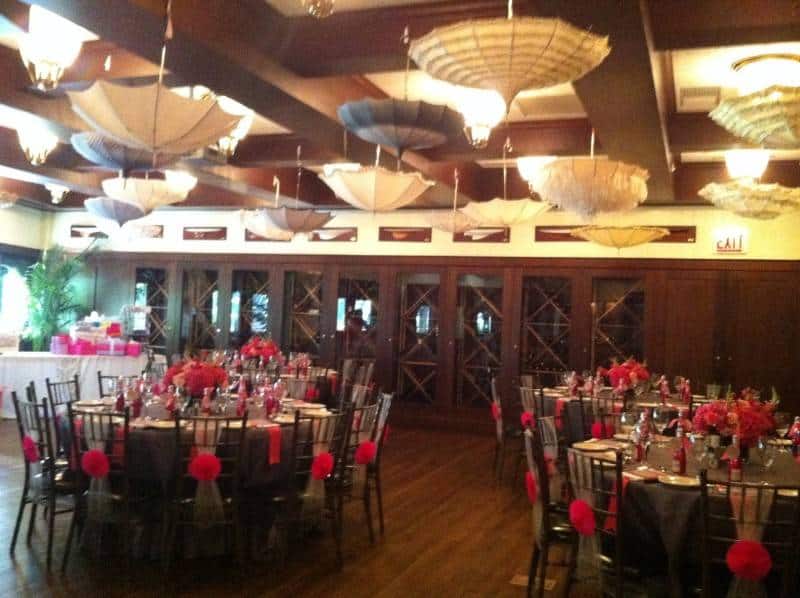 In this beautiful picture, the reverse is happening: since the floor and the tables are rather dark in color, the umbrellas hanging are all shades of white, cream and beige. It draws the eye up and brightens the room.
This nighttime reception is absolutely stunning with tiny umbrellas hanging from strings of lights over the guests' heads.
Here's a great example of how pretty parasols can be when hanging from strings of lights, especially as the sun sets and night approaches.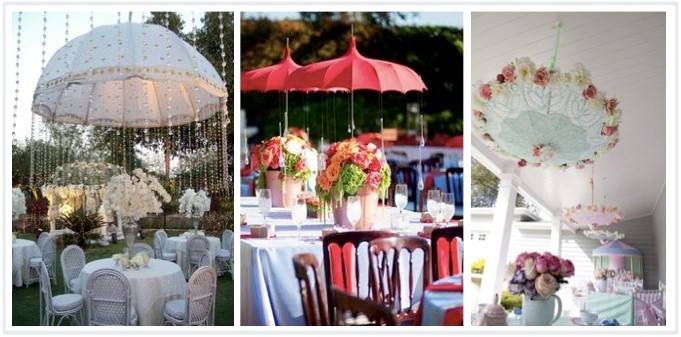 Each of these weddings has used the umbrella as a makeshift chandelier, with each one hanging above a reception table. In the first example, strands of crystal beads hang from the huge umbrella, giving it a very elegant look. We love each of these examples!
These are just a few ways brides have used umbrellas or parasols as part of their reception décor and in each instance, it's absolutely stunning. Use this post as inspiration when planning your own wedding reception, and take advantage of beautiful umbrellas.