Maybe you're not the traditional bride and a white cake just won't work for you. Maybe you want lots of beautiful color! Well you've come to the right place. Check out the amazing and beautifully wedding cakes we've lined up for you to take a peek at.
Fuchsia and Purple
This beautiful and bold cake is done in shades of fuchsia and purple, with some gold embellishment. It also features a giant, pretty peony. While this may not be the cake for everyone, it's certainly colorful.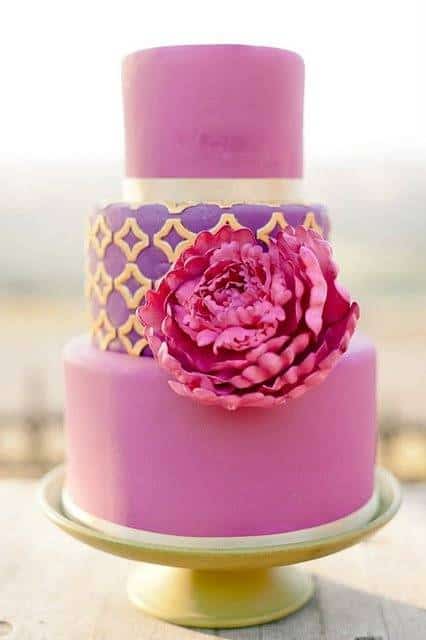 Summer Beauty
This cake is really breathtaking. It features warm golden and muted pink ruffles as well as large, ruffled flowers in the same colors. It's perfect for a summer wedding, and fantastically colorful.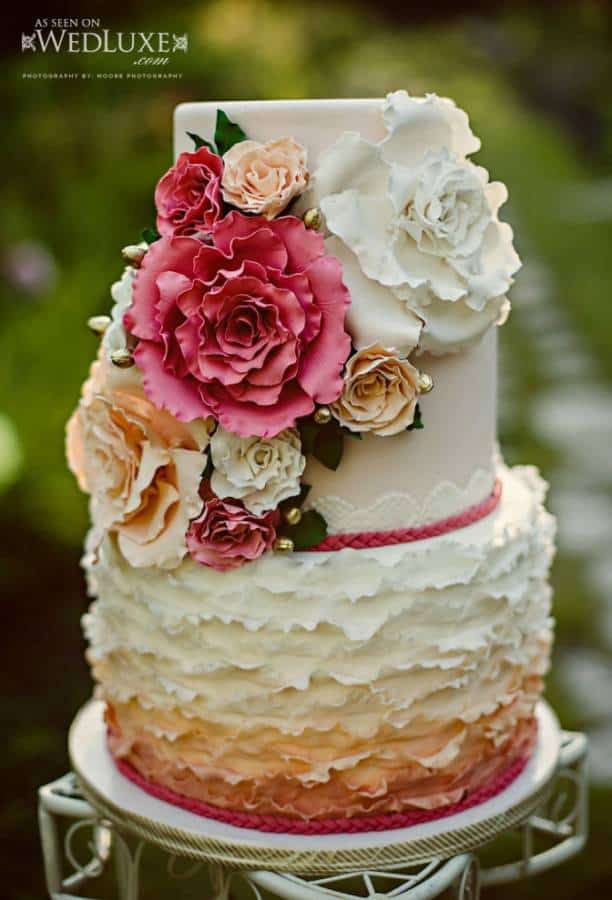 Yellow
This yellow cake is the epitome of summertime. It's fresh and pretty, with yellow flower petals used as embellishments.
Navy, Yellow and White
This cake is bold, elegant and sleek and only features a small amount of white. The fondant is textured on this one, which brings another beautiful element into play, and the white and yellow embellishments are very pretty.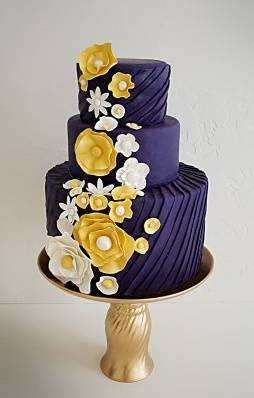 Blue, Green and White
This Wedgwood-inspired cake features muted shades of green and blue with lots of pretty filigree and design.
Purple
This fantastic purple cake features scads of blossoms, making it a perfect garden party or summer wedding cake.
These are just a few of the gorgeous wedding cakes that are done in full color. If you're a non-traditional bride and you definitely want a colorful wedding cake, allow these to inspire you! Another great idea is to make cupcakes for each guest and send them home with them in gift bags as their wedding favor. That way you can do several colors instead of only picking a couple.