If you don't want to go with the traditional flowers for your wedding bouquets, why not think outside the box and go with succulents? Sure, they don't seem to be a bridal bouquet kind of thing, but you'd be surprised at just how gorgeous they are. Check them out!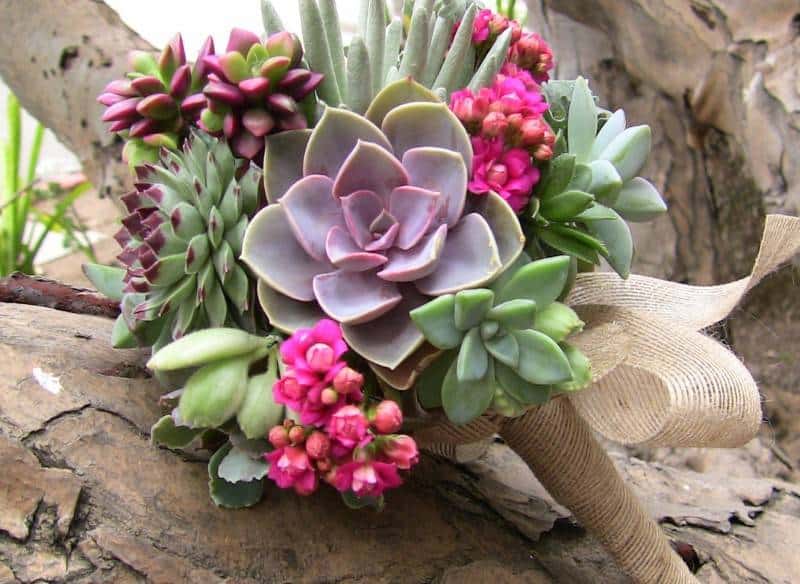 We love how this bouquet still features pops of bright colors, though it's mostly filled with succulents. Purples, greens and bright pinks really set this one off, and it's lovingly tied up in burlap ribbon.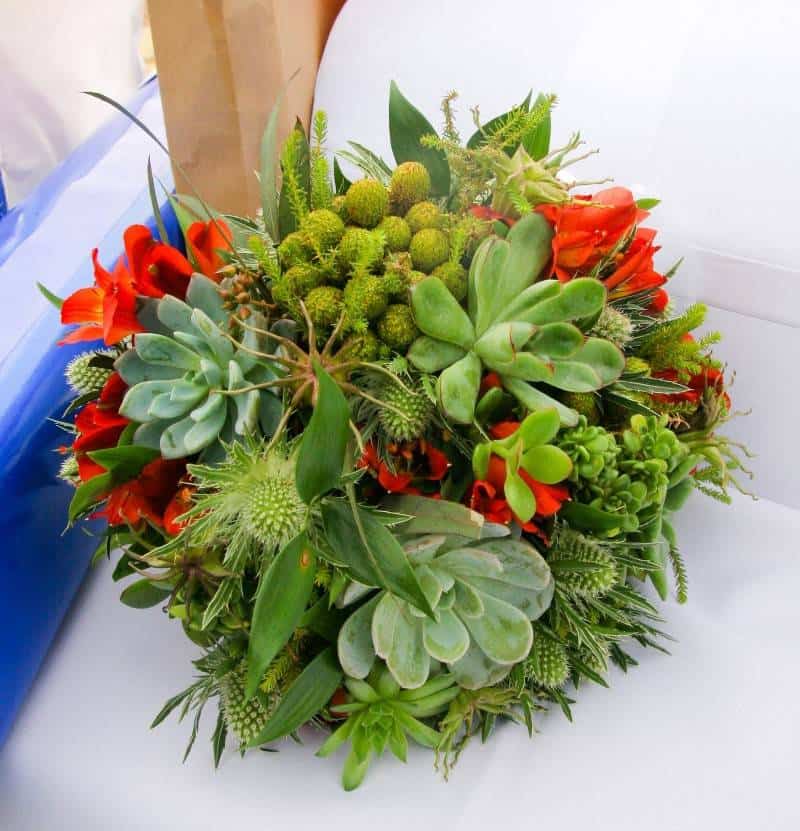 This beautiful succulent bouquet features primarily green succulents, but bright red flowers give it a wonderful pop of color. It's fresh and charming, and definitely fitting for a wedding with any theme.
This succulent bouquet is very well done, and features white calla lilies and greenery in different shades – all of which add depth, beauty and contrast to the bouquet.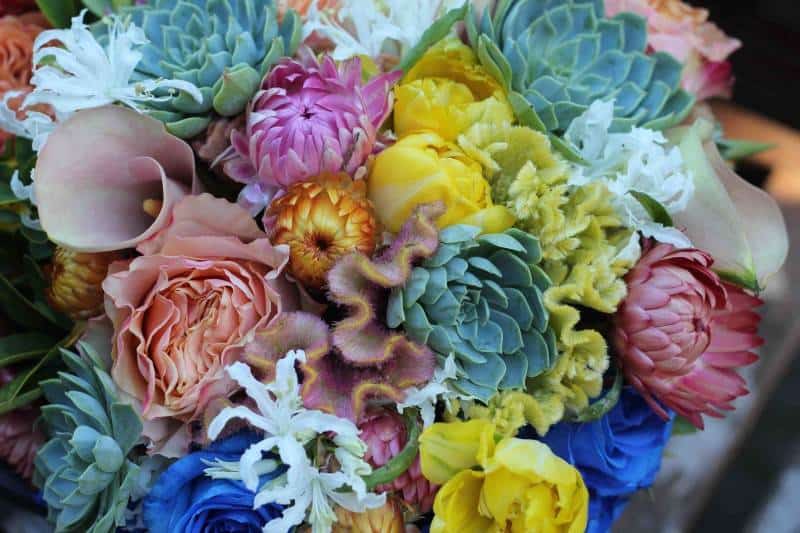 If you don't want to cut flowers out of your bouquet all together, this one shows how well succulents can be paired with pretty blossoms. Pinks, blues and yellows all surround the green of the succulents in this bouquet, making a gorgeous sight.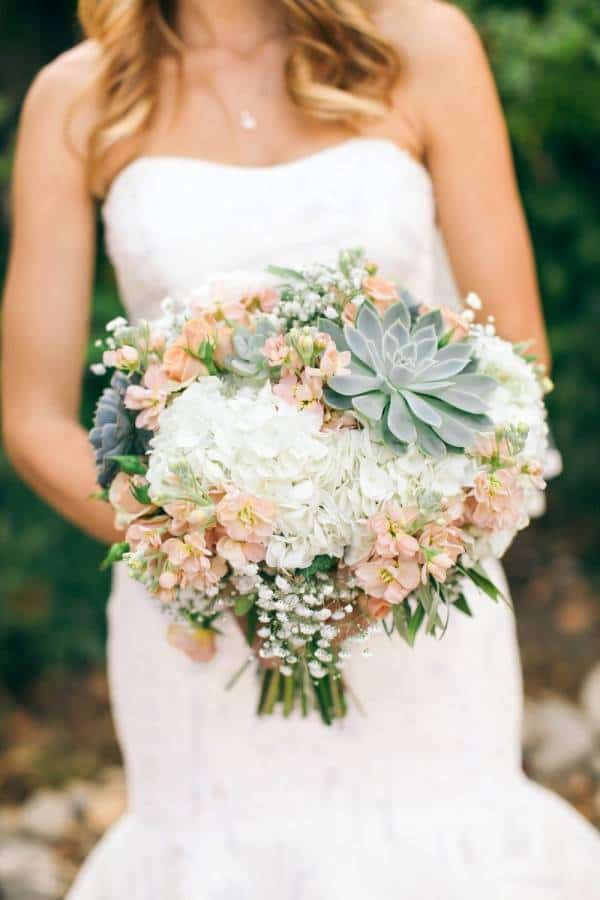 Finally, if you love the idea of succulents but you don't want the entire bouquet to be ruled by them, opt for a bouquet like this bride's. It features hydrangea and peach stock primarily, but looks fantastic with a few succulents tucked throughout.
These are just a few examples of how gorgeous succulent bouquets can be. They're fresh in appearance and definitely have a unique look that you just can't get with regular flowers.