When most brides choose a wedding color palette, they think about how the colors will coordinate with each other, whether the colors go well with the particular season or theme, etc. Most brides don't consider what the individual colors mean. For centuries, certain colors have been associated with specific meanings. Brides who need a little more inspiration can consider the meanings behind colors in order to choose the perfect palette.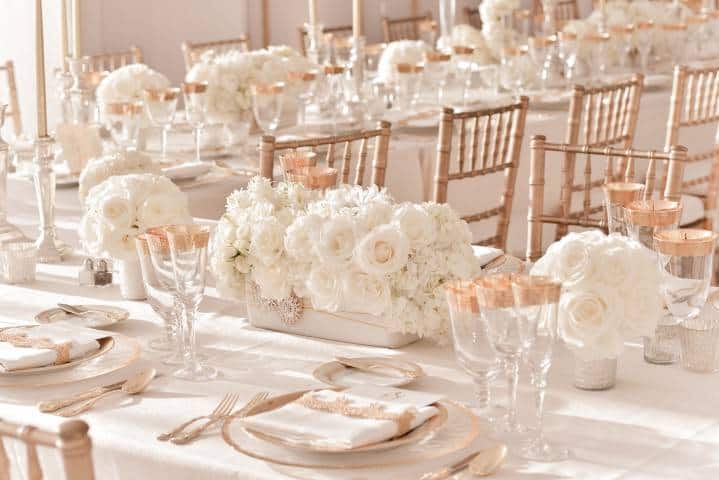 White
White has long been considered a color of purity, faithfulness and innocence. Using white in a wedding palette is traditional, and it is often used liberally in classic wedding color palettes. The benefit of white is that it coordinates well with any color, so whether you're set on red, purple, blue or yellow, white as an accent or main color would work very well.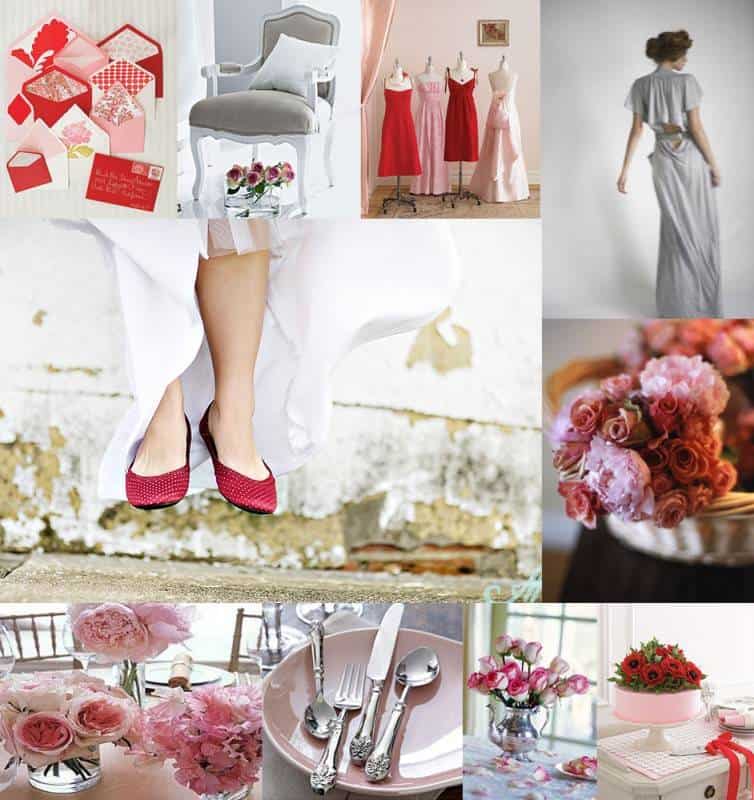 Red
Red is such a rich and vibrant color, and it certainly makes a splash when used in a wedding color palette. Red is the color of passion, romance and love, making it very appropriate for a wedding. Red is directly across from blues and greens on the color wheel, meaning that they contrast well. However, the combination of red and pure green or blue is often a bit much for a wedding color palette. Red goes very well with muted teal and ochre shades, silver and gold, gray, black and white.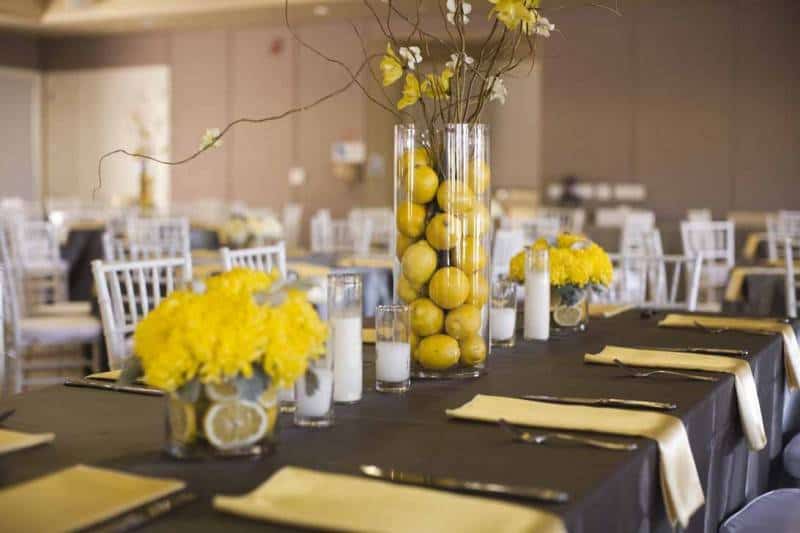 Yellow
Yellow is a beautiful color that looks great in vivid, jewel-tone shades as well as muted, pastel shades. Yellow is all about creativity, energy, happiness and youthful excitement. This makes it a fantastic addition to a wedding palette. Being across the wheel from shades of purple and violet, yellow works very well as an accent to these colors. It also looks amazing when paired with warm colors like pumpkin and burnt orange as well as cooler colors like sage green and teal blue.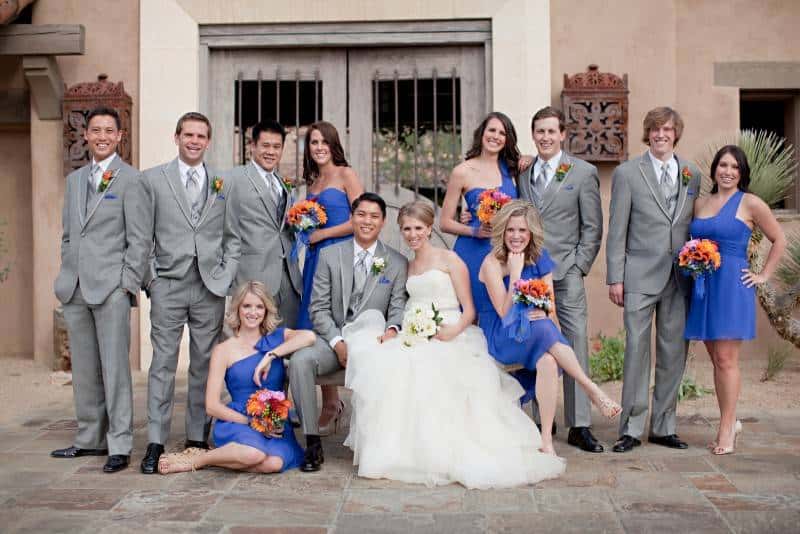 Blue
Blue is a color of health and vitality, friendship and energy. It works well for weddings in all shades, from the darkest navy blue to the lightest sky blue. This color pairs very well with muted shades of yellow, taupe, gray and white. Blue can also look amazing next to violet and purple when the correct shades are paired.
Purple
Purple is a color that has symbolized royalty for centuries, and has a very spiritual connotation. It's also a modern, chic color that pairs very well with white, gray, shades of yellow, and cream. It is often used in a fall wedding theme, as a wonderful alternative to shades of brown or red.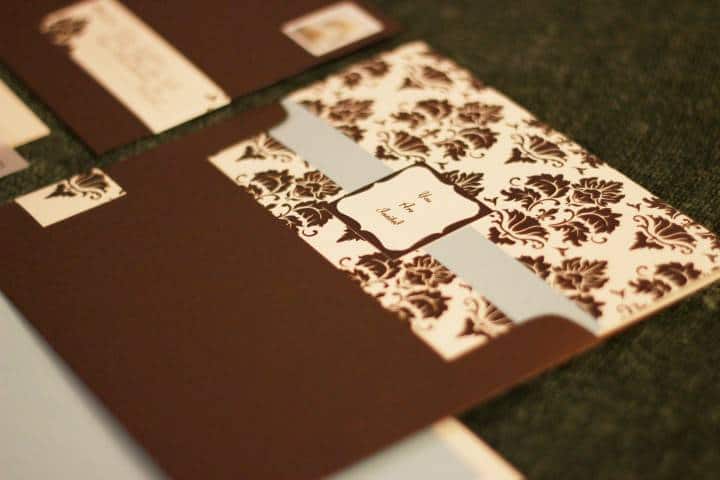 Brown
Brown is a wonderful neutral color that really does pair well with virtually every other color. When paired with oranges, reds and yellows, a fall feeling is evoked and when paired with shades of teal, blue, ivory and taupe a more modern and sophisticated look is achieved. Brown works very well for rustic and country weddings, but is so versatile that it can easily work for snazzy, glitzy weddings as well.
After reading about the meanings of the various colors, is there a certain one (or combination) you're drawn to for your wedding day? Let us know your thoughts in the comments below.