Orange isn't a color picked often for weddings, and that's a shame. It's a vibrant and beautiful color that works very will with numerous other colors. Use these ideas as inspiration if you plan on including orange in your wedding.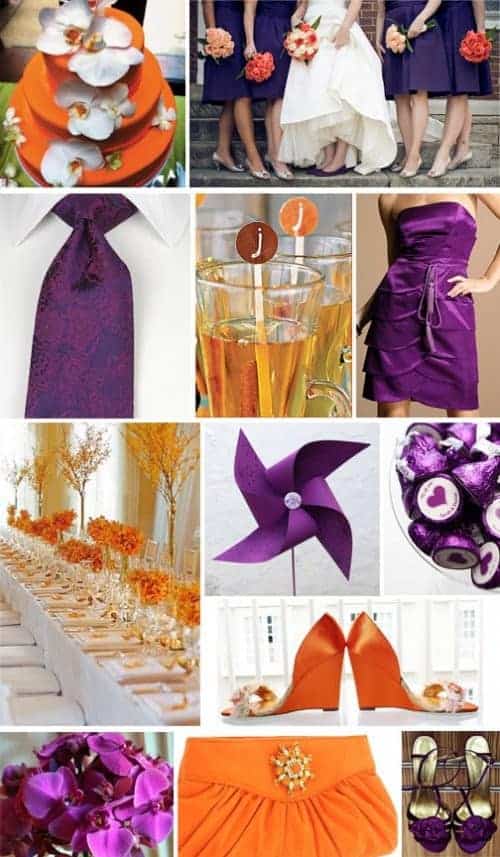 Companion Colors
There are a few colors that are absolutely stunning with orange, and one of them is turquoise. Its best if the turquoise is a muted version, but these colors look great together. Another popular trend is orange and pink. While it doesn't sound like it would be the best combination, it can actually be quite charming. Orange also goes very well with white, gray and green.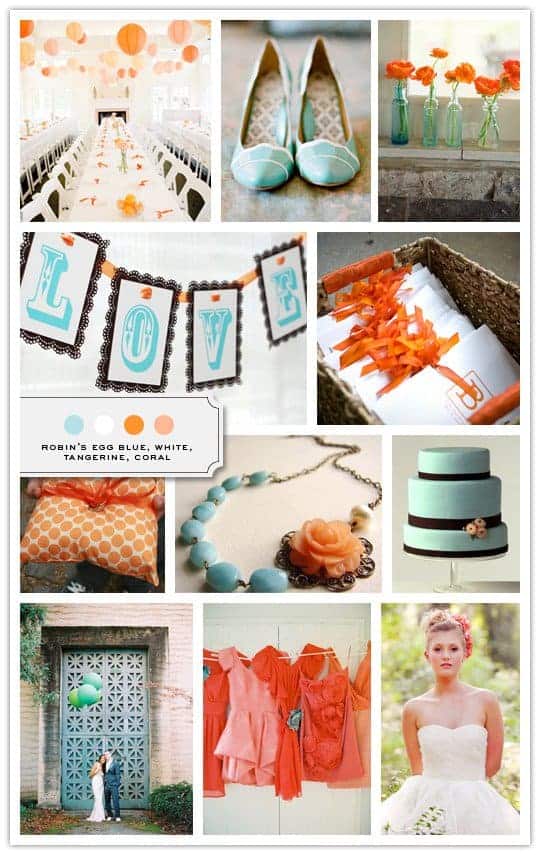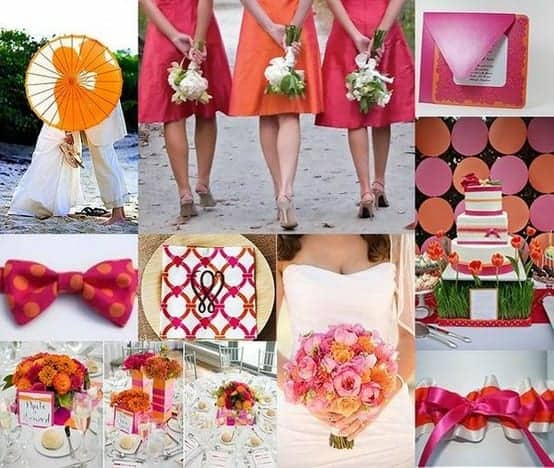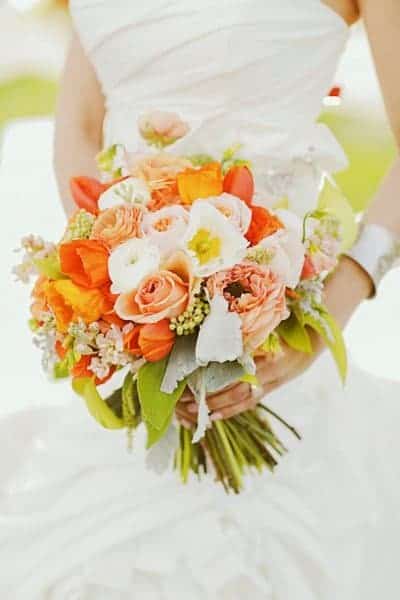 What to Stay Away From
Unless you're having a Halloween wedding, don't combine orange and black. Orange also doesn't go very well with red, although they're both very warm colors. You should stick to colors that contrast well and avoid colors that are going to detract from orange's glowing beauty. Other colors to stay away from with orange include peach and silver.
Fall Wedding Elements
Orange is perfect for a fall wedding and can be combined with butter yellow and gold to get the perfect fall effect. Plus, elements of nature can be brought in that will work well with the color, like pumpkins or fall leaves.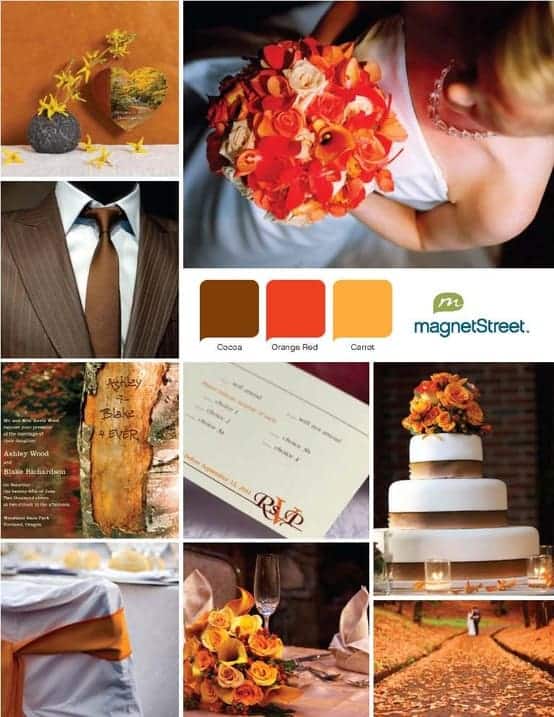 Three Colors
If you want to use orange in a wedding palette that includes three colors, you have some great choices. Consider orange, turquoise and gray for a beautiful and sophisticated look. Think about orange, green and an accent color like gold or silver.