Whether it's because you want to honor the lifelong marriages that have gone before you, remember loved ones who have passed away, or simply want to share fun pictures of the bride and groom growing up, displaying family photos at your wedding is a meaningful way to give tribute to the good 'ol days and the special people who lived in them. Not only will your family appreciate reliving the memories on your special day, but your guests will also enjoy learning about the history of your family. Here are 7 ways to display family photos at your wedding.
Reception Display
Make a photo display on a shelf or table for guests to admire during the reception. It can be as simple as putting up the framed wedding photos your parents already have around the house or as elaborate as making a large display with matching frames and descriptions.
Down the Aisle
Lining the ends of the aisles with pictures is a fun way to honor times past. When you walk down the aisle, you will truly be walking down memory lane.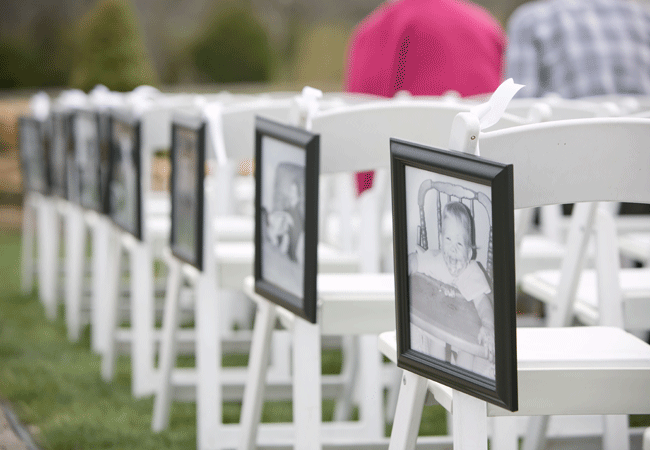 Bouquet Memorial
If you have special family members who have passed away and cannot join you on your wedding day, adding their pictures to your bouquet is a beautiful way to honor their legacy in your life.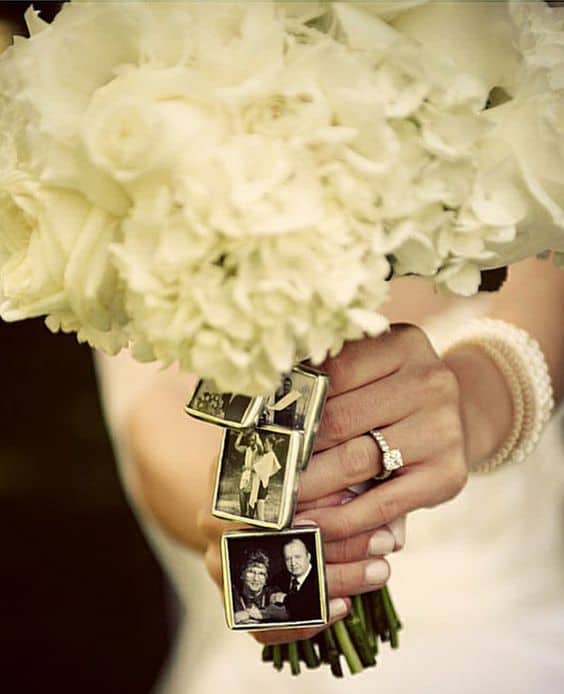 Table Numbers
Maybe you don't want to feature pictures of your family at your wedding, but you want to include fun photos of you and the groom when you were kids. A great way to do this is to add old pictures to your table numbers coinciding with the age you are in the picture (i.e. on table one, include a picture of the bride and groom when you were one). Your guests will love it!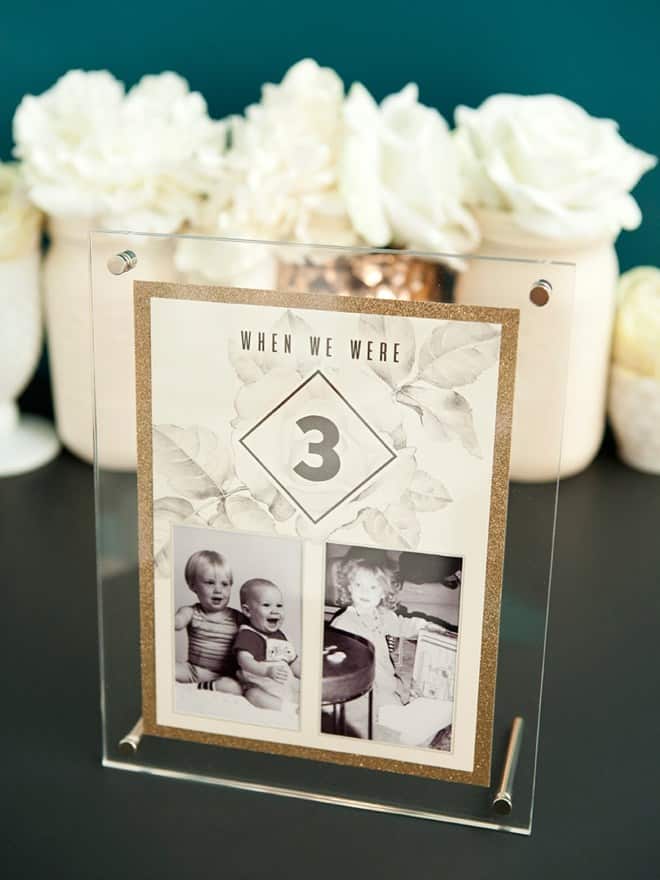 Clothespin Display
If you have an empty wall that could use some sprucing up at your reception venue, use some clothespins and string to make a family memorial wall.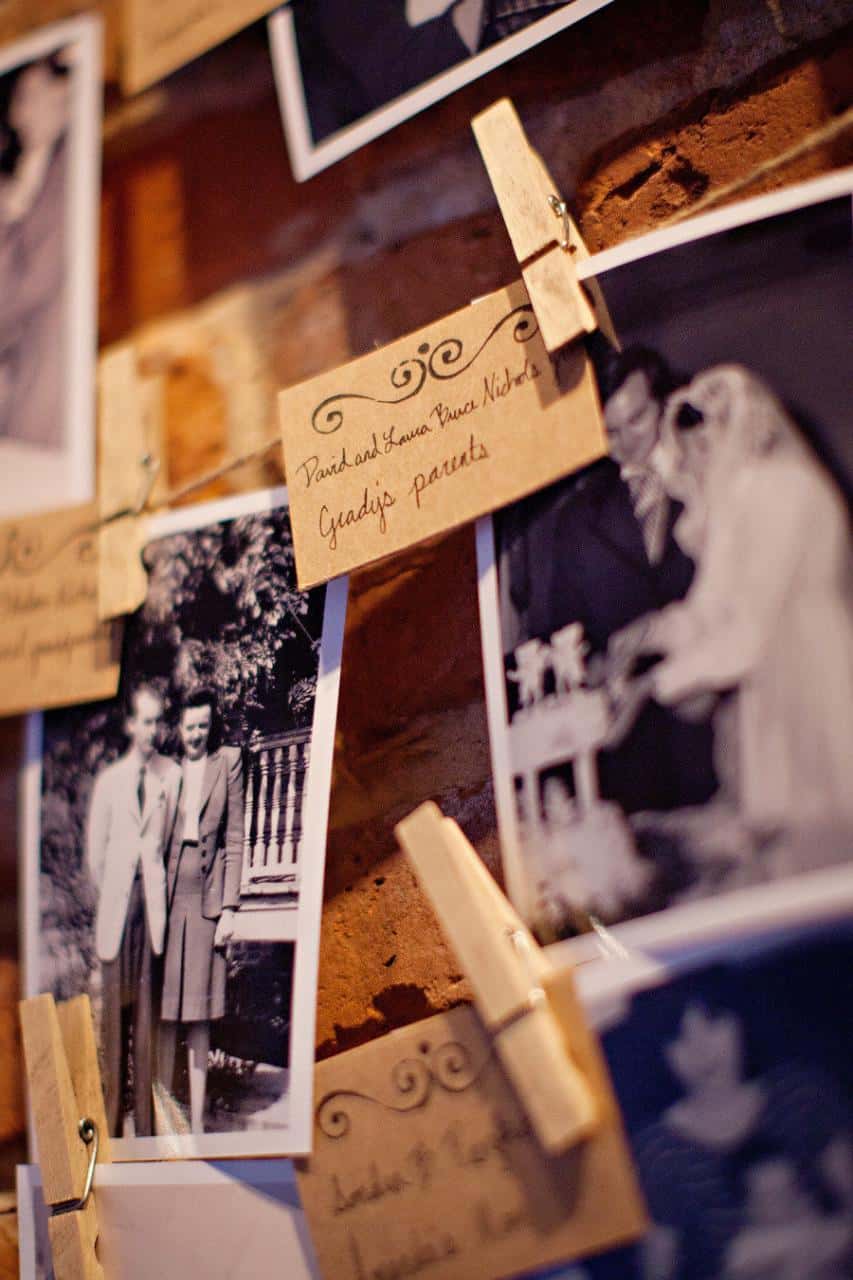 Table Runner Collage
This simple table runner is a creative way to decorate your table and allow your guests to share in your sweet family memories. You could even try to include pictures of your guests and see if they can find them.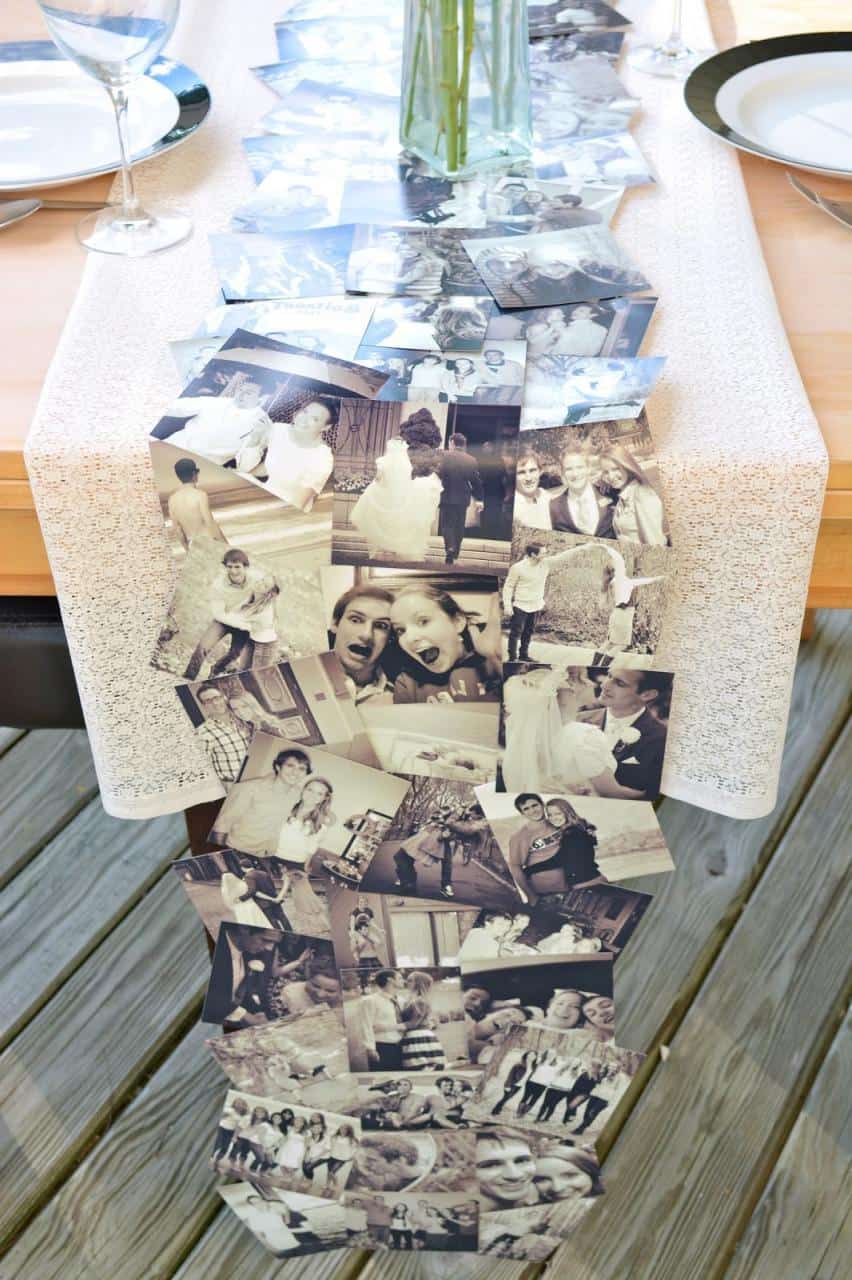 Family Tree
Last, but not least, honor your family tree by making an actual "family tree" at your outdoor reception. Tack family photos to a central tree and you have an easy and interesting reception station for your guests.