If you're looking for a stunning wedding color palette, royal blue might be the perfect starting point. It looks fantastic with several other colors and can be used for any season. Here are some fantastic royal blue wedding palettes that might serve as inspiration for your big day.
Royal Blue, Pink and White
We adore this combination of royal blue, pink and white in Allie and Phil's wedding. I'd say this is an epitome of sophistication!
Royal Blue and Yellow
Royal blue and yellow look absolutely stunning together; they're very complementary of each other and the palette is excellent for all seasons. This color combination is fresh and pretty!
Royal Blue, White and Silver
The combination of royal blue, white and silver is very striking. While this color palette is especially perfect for a winter wedding, it looks perfect for any other season as well. It has a cool, vibrant feel that brides absolutely love.
Royal Blue and Teal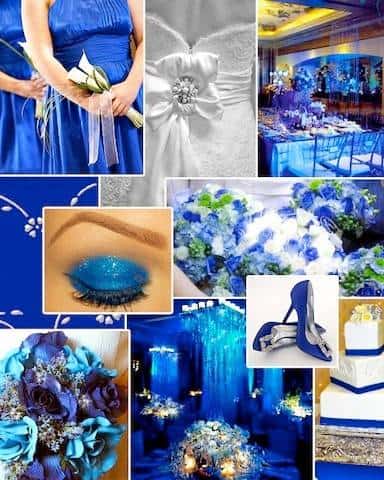 Royal blue and teal create a very rich, very pretty look for weddings. It's perfect for any season and can work well with a variety of themes.
Royal Blue, Peach and White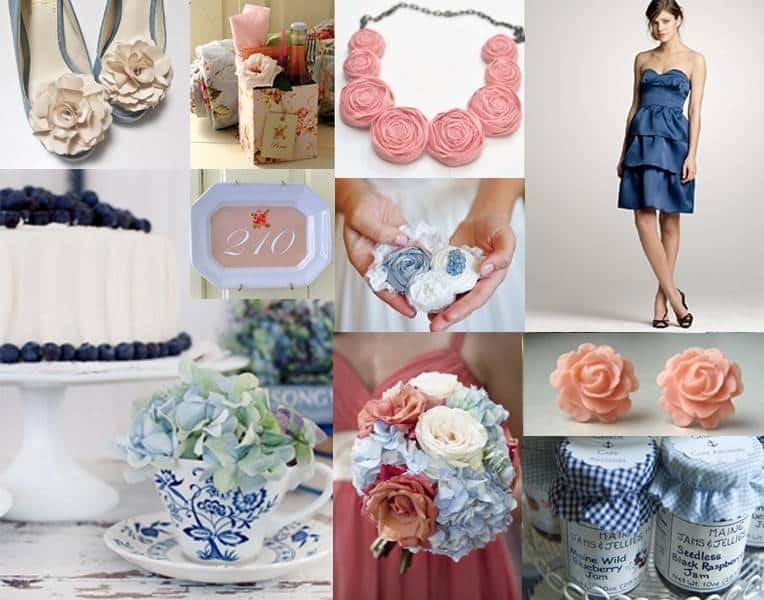 This color combination is so beautiful because blue is a cool color and peach is a warmer color, so they balance each other. The white is a perfect accent and keeps the whole palette fresh and beautiful. This particular palette is wonderful for any season.
Royal Blue and Green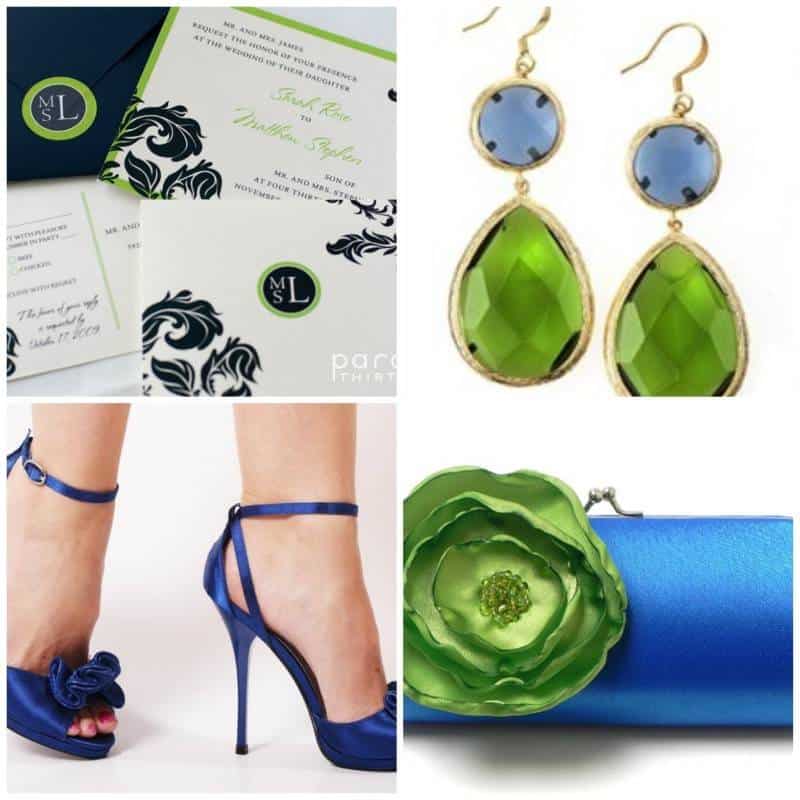 Finally, we absolutely love the royal blue and green color palette. It brings the blue and green of nature into the wedding and the gem-like colors are vibrant and bright. Because both colors are so popular, it's easy to find elements for each aspect of the wedding.
Let these color palettes inspire you if you're searching for the perfect combination for your big day. Royal blue is such a stunning color and it literally works perfectly with a huge number of other colors, so it's easy to find something to suit your personality.