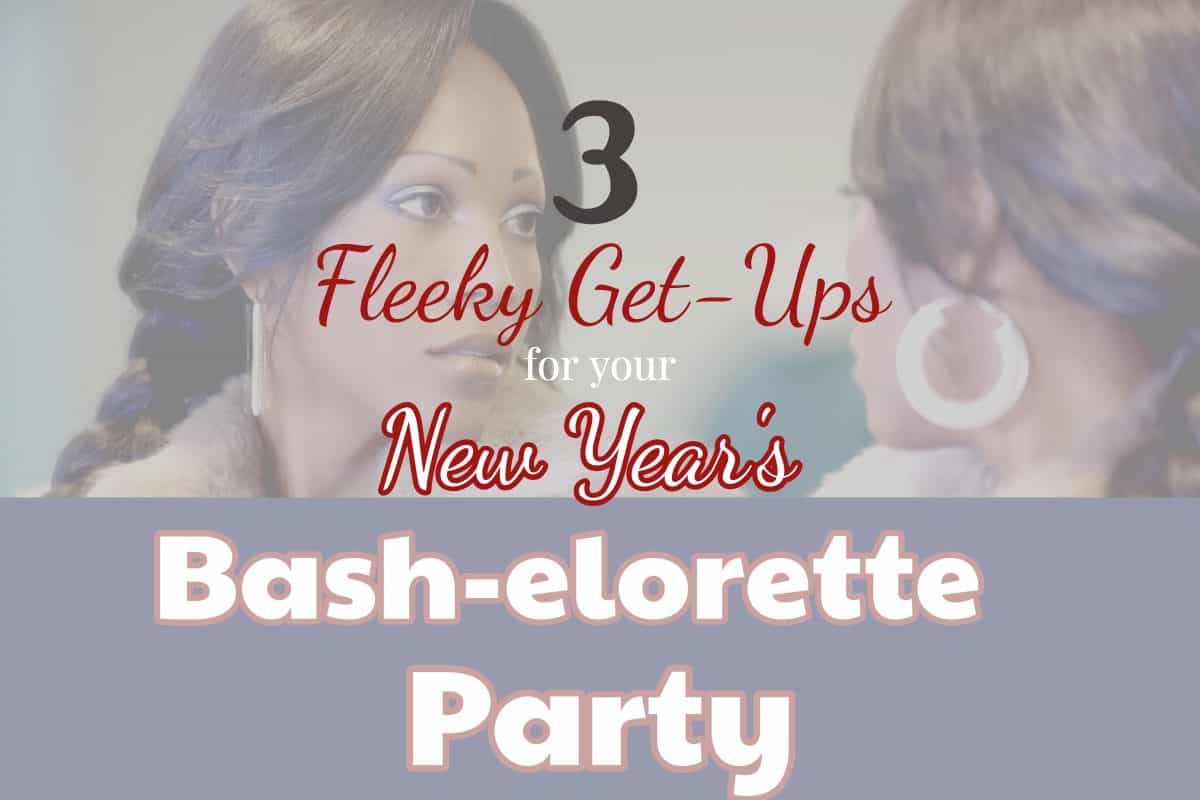 New Year's is coming up and I've got 3 HOT outfit ideas on my mind for your Bash-elorette Party!
Fur, Velvet and Lace, Baby Girl!
Mmhm, you and the squad hit the town lookin' fly, turnin' eyes, and wildin' out until sunrise!
(Ya see what I did there?!)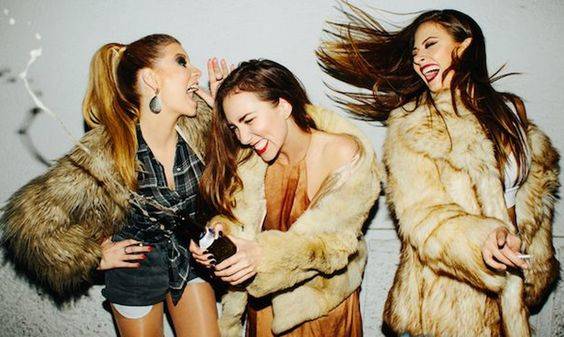 1. Fur
I don't know where you live, but if you can see your breath when you go outside, consider dressing in warm textured fabrics for your girl's joyous celebration! Just because you look cuddly doesn't mean you ain't fierce! If possible, get the gals together and go thrifting for vintage furs! You're likely to find pieces in mint condition with classic flair! Plus, you don't have to feel guilty wearing an animal that probably died before you were born. Hence, the timelessness of furs. Embrace your inner fur-baby, Ladies!
Go for dyed mink, as it provides a versatile look– working for both formal and casual occasions. Also, it's durable and lightweight, so you won't be burning up in the club or destroying your coat with a little sweat or spilled whiskey.
2. Velvet
Soft. Posh. Sexy. Work this rich fabric into your outfit the night of the festivities and you will carry an elegant glow all over town, Mami. Pair a heavyweight 1950s velvet circle skirt with a sweetheart or scoop neckline top in a complementary shade. Be ready to blow minds and drop jaws, though, because you will surely be the royal, sophisticated center of attention!
Oooh, and refined velvet dresses don't require much else. Simple adornments and footwear work best, that way the dress is the statement piece of your whole look!
I also love a solid pair of velvety- suede over-the-knee boots during the cold-weather season. They're perfect for occasions like these and look so damn good with sheer tights and a midi skirt.
And hey, an over-sized embroidered and embellished sweatshirt dress is fleeky in its own unique way. A pair of burgundy or black velvet thigh- high boots and a velvet choker– Boom! Crushin' it, girl.
3. Lace
What's not to love about textured, classy lace? It's so delicately feminine that people will be turning their heads to catch a glimpse of the Goddess Bride-To-Be and her Ladies of Lace sauntering across the room. And dance floor! Rock an off- the- shoulder lace top and simple jewelry pieces with your sexy chic box pleated skirt and show off your stunning glamorous side!
If you're feelin' edgy, layer a sassy leather moto jack over a lacy skirt.
Or go with a sheer lace blouse and some high-rise jeans or a cool velvet skater skirt.
Thanks for reading! Ladies, I'd love to read your comments below. If you're planning a New Year'S Bash-elorette Party for your bestie, please dress that Queen like the royal soon- to- be- wedded Belle that she is– in warm, textured and charming fashion. What bride wouldn't be thrilled to do it big in bougie furs, majestic velvet and dainty lace!