Did you know that you can customize M&M's at MyMMs.com to fit your occasion?!  How exciting is that?  Everyone loves M&M's, so why wouldn't you want to include those delectable, colorful, sweet morsels of chocolate goodness at your bridal shower or even your wedding at MyMMs.com Wedding Idea Gallery?  There are so many fun ideas that you can do with them and I LOVE that they can be customized so they are perfect for your special day.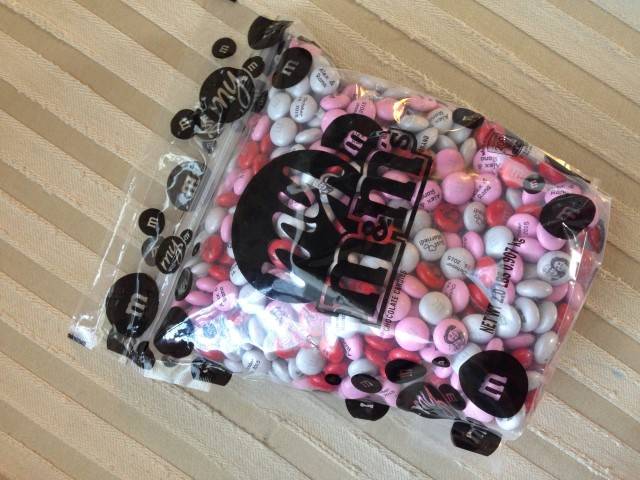 I personally really like the idea of putting one of my favorite pictures of the bride and groom on the M&M's along with their names, wedding date, and a fun little "just married" clip art that I found on MyMMs.com Weddings.   The customization process was super simple and so much fun!  You pick the colors you like, tell them what you want on them and upload the pictures you want included and just select what products you want to order.  You get to preview the M&M's so you'll know what they look like before you submit the order.
They have everything from easy DIY favors and gifts to bulk buying.  Even though I liked the DIY items, I also wanted to play with my own ideas as well.  You can use the M&M's for a candy dish, as yummy toppings for an ice cream bar, for thank you gifts, for sweet treats , to use as part of a bridal or wedding shower treat and so much more.  I personally decided to use them for heart shaped sugar cookies that I decorated using frosting, icing, and the customized M&M's.  Making the cookies was a lot of fun and they are DELICIOUS too!
First you have to find a recipe that you like.  Here's one that I love that my friend Jenn shared with me:
½ cup butter softened
1 egg
¾ tsp vanilla extract
2 cups flour
½ tsp baking soda
½ tsp salt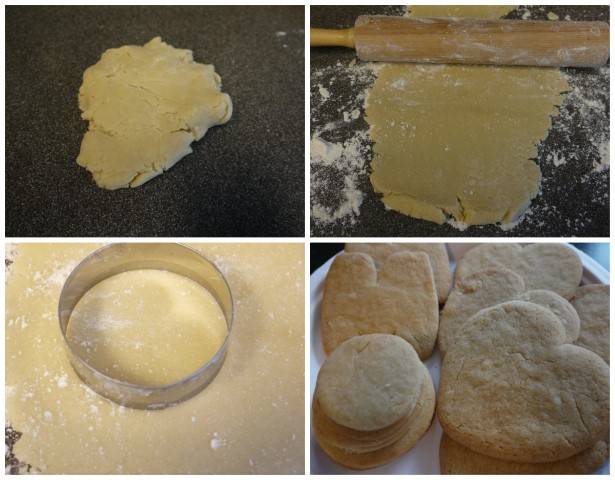 Cream the butter in a mixing bowl, add sugar and beat until fluffy.  Add the egg and the vanilla and mix it all well.  Combine the flour, baking soda and salt and add it to the creamed mixture.  Blend it all well until the dough it stiff.  Using a roller and some flour, roll the dough to the thickness you prefer, we used 1/8".  Cut it with the heart cookie cutter (or any other cookie cutter that you like).  The great thing about a cookie favor is that you can customize it to your theme by simply changing the cookie cutter.  Bake the cookies at 375 degrees for 8-10 minutes and place the cookies on a wire rack to cool before decorating.
Icing
1 cup confectioners sugar
2 tablespoons water or milk
½ teaspoon vanilla extract
1 teaspoon corn syrup
The icing can be a little tricky, but you can adjust the thickness by adding more sugar if it's too watery or more water or milk if it's too thick.
Frosting
2 cups confectioners sugar
2 tablespoons softened butter
2 tablespoons milk or whipping cream
½ teaspoon vanilla extract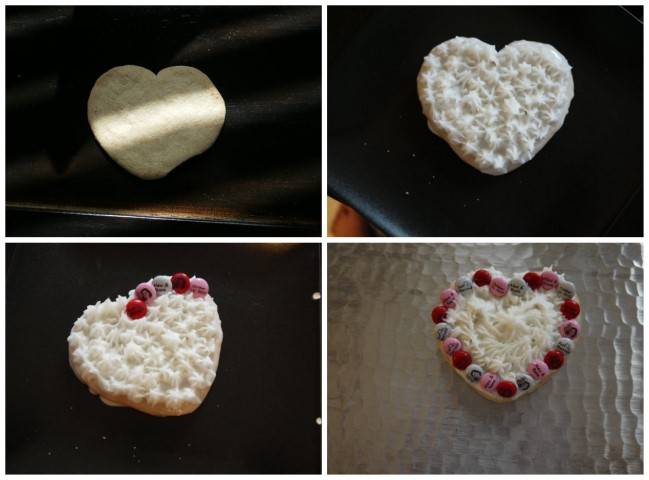 The cookies were so fun to make and also that I could use the adorable M&M's that I ordered to add a personal touch.
To decorate the cookies, I simply applied the icing to cover the top of the cookie.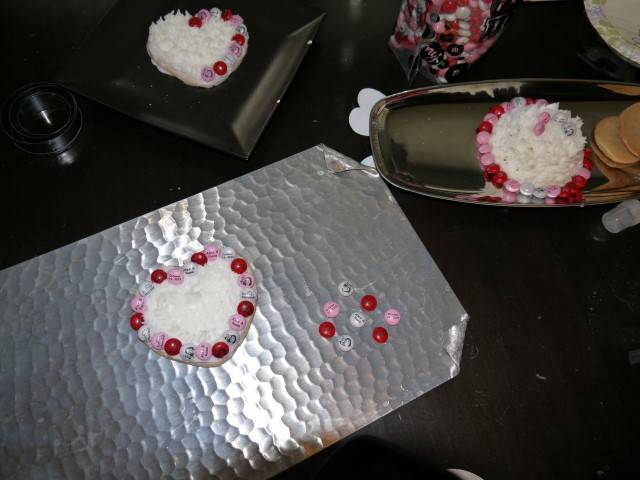 Once the icing was dry, I used a star shaped frosting tip to frost the top of the cookie.  I used a slight up and down motion to get the look that I wanted, but you can of course play with the different tips to find the look you like.  I usually play with the tips on a sheet of wax paper before I venture out to decorate a cookie or a cake so I know which look I want before I start my baking extravaganza!
Once the cookie was frosted, I went around the edges of the cookie and placed the customized M&M's to the edge of the cookie to form the heart edge and there you have it, a super cute and customized wedding or shower edible favor or sweet treat.
The cookies covered with M&M's were so cute and I'm so excited for the bride and groom to see these sweet treats made especially for them.  Can't wait for the big day!
This post brought to you by
My M&M'S
. The content and opinions expressed below are that of Inspired Bride.