Your wedding flowers are some of the most special flowers you'll ever have, and it is a shame to see them go to waste after the wedding day. You've spent months planning for the particular styles and arrangements that you want on your big day, not to mention quite a large chunk of your wedding budget. Maybe you've even taken the time to DIY your own wedding flowers. Doesn't it seem like a shame that they only last one special day before you're off on your honeymoon and they wilt while you're gone? If you wish you could figure out a way to make your beautiful wedding flowers last longer, you have come to the right place. Here are just a few ways to turn your wedding flowers into gorgeous, vintage home décor pieces that will last forever.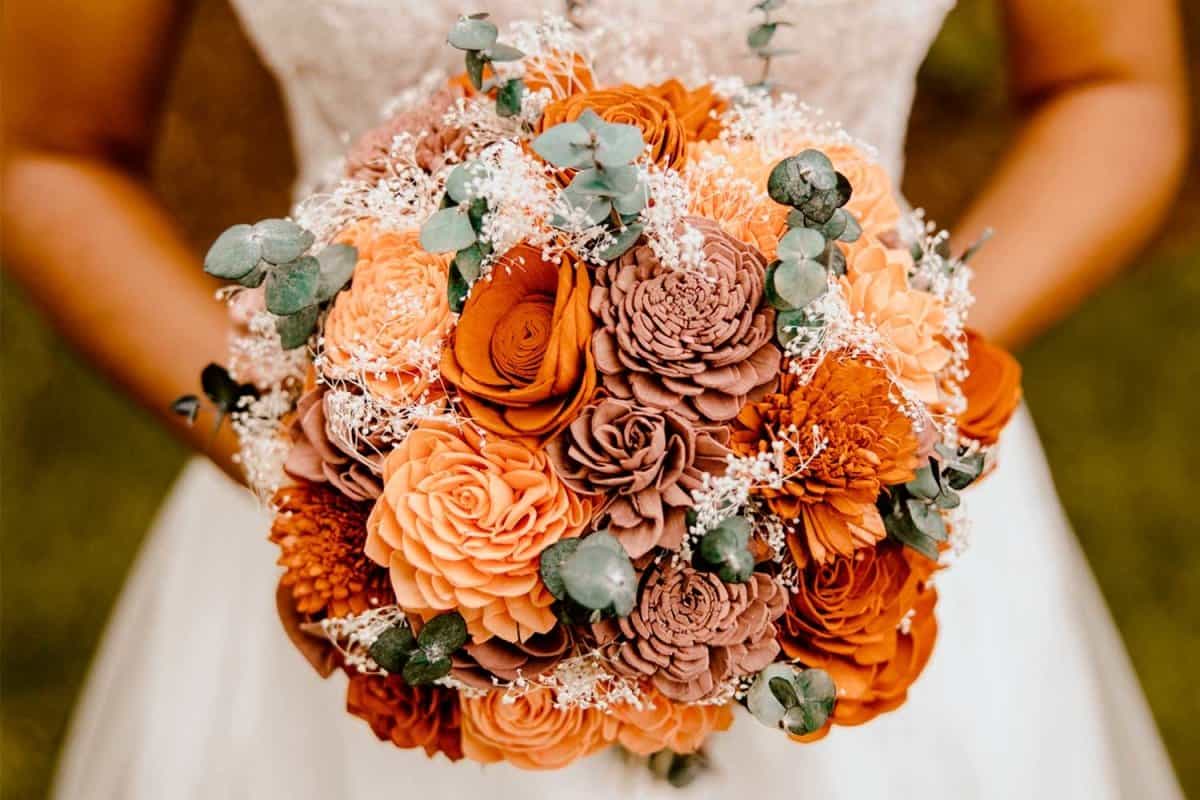 Resin Art
Using resin is a fun way to preserve your wedding flowers and transform them into a piece of vintage décor. Resin is a clear, crystal-like material that you can use to create all sorts of things such as paperweights, trays, bookmarks, keychains, statuettes, jewelry, ring holders, book ends, and more. You can choose a mold shape of your choice, place your flowers (and other keepsakes such as ribbon) inside, and then pour the resin on top. Your flowers will be trapped inside and immortalized in a beautiful, glass-like piece of art. Just make sure your flowers are completely dried before you pour the resin as this will prevent any mold from developing! Pro tip: If you're working with resin, make sure you follow the necessary safety protocols such as wearing goggles, gloves, thick clothing, and a respirator. This will protect you from injury as you're making your beautiful wedding flower mementos.
Framed Pressed Flowers
If doing resin art feels a little out of your comfort zone, try framing and pressing your flowers instead. You can dry and flatten your flowers in a flower press, or just use some heavy books and wax paper if you don't have access to a flower press. Once your flowers are completely dried and flattened, you can arrange them into a beautiful piece of art. Simply glue the flowers to a piece of backing, such as a piece of glass or foam board, and put them in an intricate, vintage frame. A gilded, Victorian-style frame will feel extra Vintage. Then you'll be able to display your beautiful wedding flowers for years to come!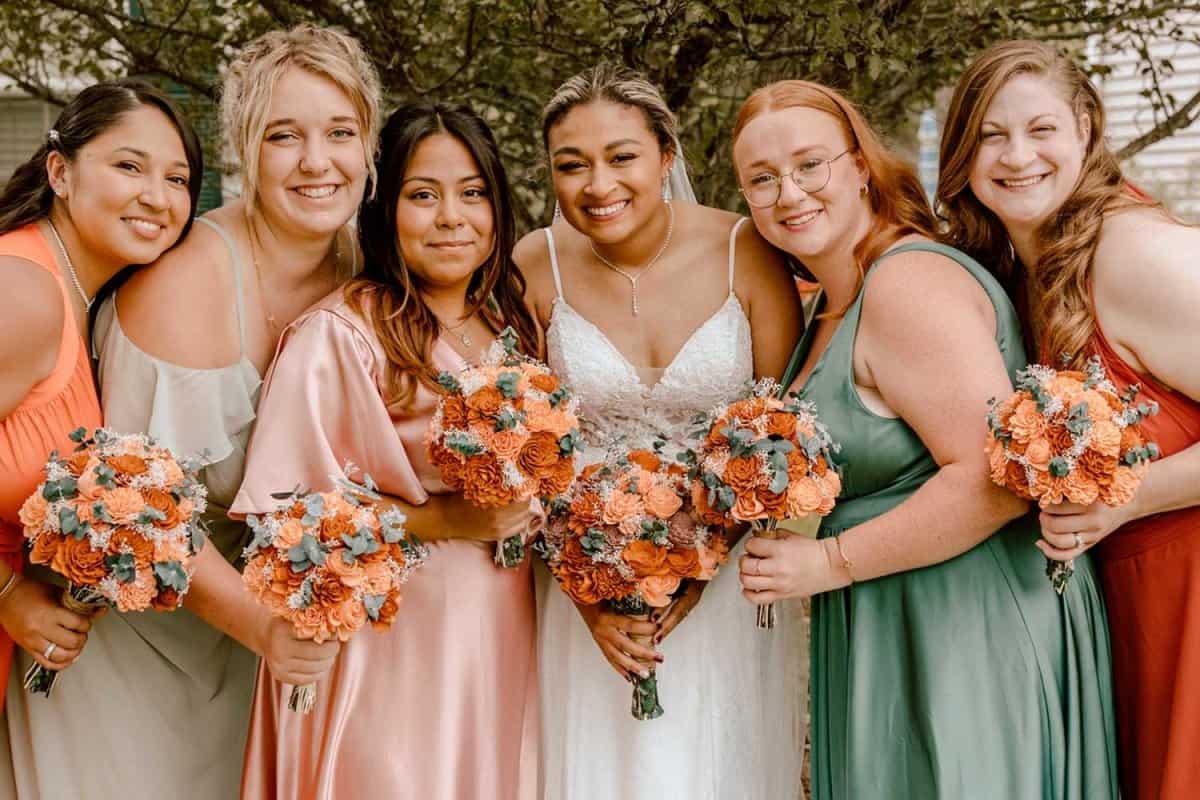 Wood Flower Creations
If you're thinking about using faux flowers for your wedding, you should definitely consider using wood flowers. This will help your flowers to last longer, as opposed to fresh wedding flowers. Wood flowers are a popular choice for wedding flowers since they don't have to be constantly watered and maintained. Instead, they're carefully handmade from dried tapioca root wood-like material and dyed to match any custom color you can dream of. These flowers are realistic-looking, soft, plausible, and damage-resistant. You can use Sola Wood Flower craft kits to easily create your wedding centerpieces, corsages, bouquets, and more. Then, once your wedding is over, you can disassemble your wedding decorations and create a new decoration. For example, you can use your same wedding flowers to create a pretty seasonal wreath. You could also create a centerpiece, wall hanging, garland, or other trendy decorations.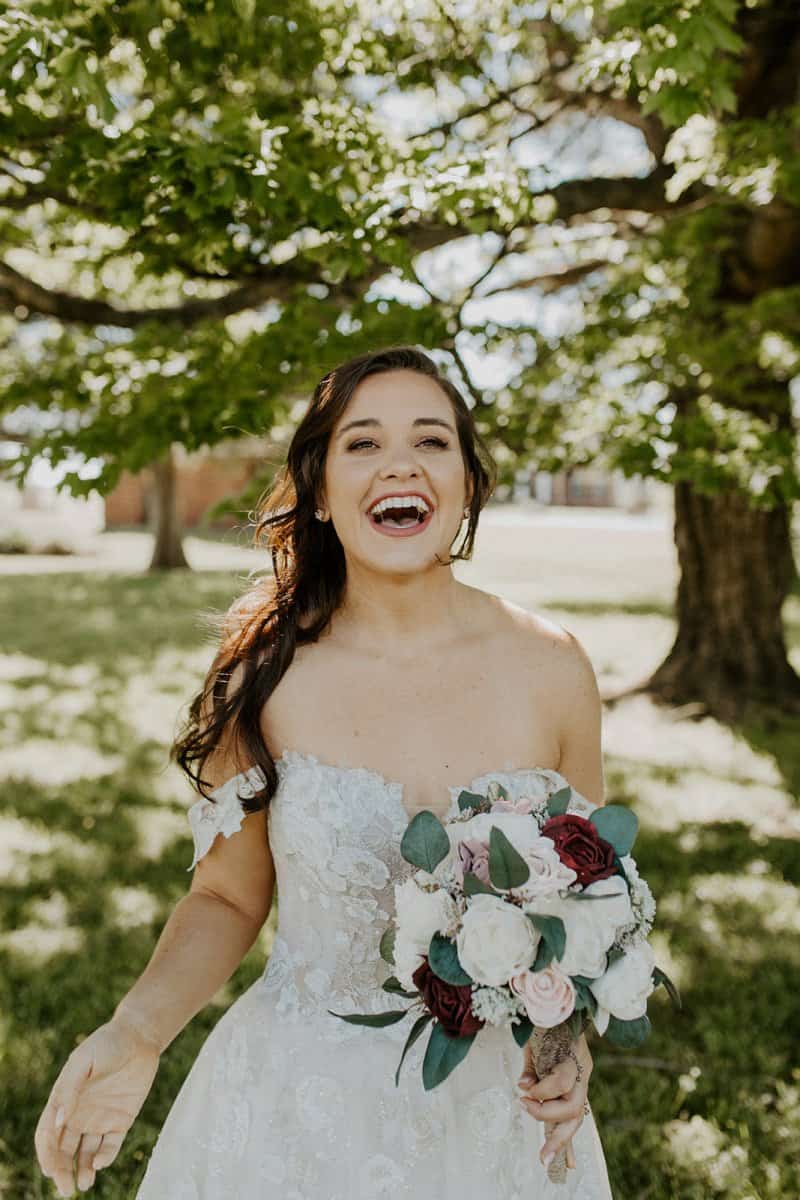 Dried Flower Centerpiece
If you have your heart set on using fresh flowers for your wedding, you'll want to dry your flowers after your wedding. One easy way to dry your flowers is to hang them upside down for a few weeks until they're completely dry. Once your flowers are dried, you can arrange them in a beautiful decorative arrangement. You can also add other wood flowers and dried accents, such as pampas grass, to give more volume to your arrangement. Next, place your dried flowers in a vase with some floral foam in the bottom to help them stay in place. To give your flower arrangement an extra-vintage feel, try tying a silk ribbon around it and place it in a vintage china or ceramic vase. If the vase has some floral details or painting, even better! This will truly complete your beautiful dried flower centerpiece. This is one of the easiest ways to create a pretty, vintage piece of décor out of your precious wedding flowers.
Hanging Flower Wall
This flower wall can be both vintage and trendy. The dried flowers will give this decoration a vintage, timeless feel, while the hanging style will give them a more whimsical feel. If you love DIY projects, this will be a fun craft with great results. You can use dried flowers or artificial flowers, such as wood flowers, to create this hanging flower wall. You'll simply need a wood pole or branch and some string. You can tie the dried stems of your flowers to strands of string and hang them at different lengths from the pole or branch to create a fun pattern. If you want to give your dried flowers a pop of color, try spray-painting them to make them more vibrant! If you're only using wood flower heads, you can actually string some thin fishing wire or thread through the flowers to create a curtain-like effect.
Vintage Floral Painting
If you are headed off to your honeymoon after your wedding and don't want to worry about preserving your flowers, consider getting a vintage-style painting of your flowers instead. You can hire an artist to create a beautiful watercolor, acrylic, or oil painting of your wedding flowers. Once your painting is completed, you can frame it in a beautiful vintage frame and display it proudly in your home. If you choose this option, just make sure that your wedding photographer takes plenty of pictures of your flowers on your wedding day for reference! You could even use pictures of your wedding flowers as inspiration to create a custom floral print that you could use as wallpaper or artwork.