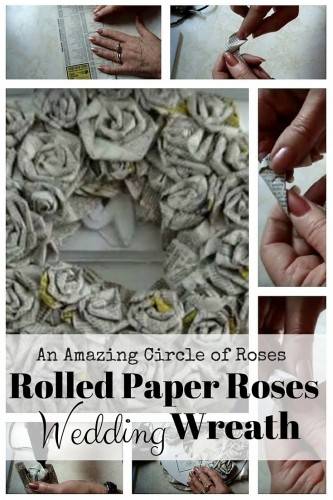 This is the perfect DIY project for those who want to creatively get rid of piles of old newspaper. This crafty project will absolutely leave a lasting impression on your guests. Aside from being beautiful, you can easily incorporate it to your wedding adding an irresistible decor.
What you need:
Glue gun and glue sticks

Newspaper

Cardboard shaped into a wreath
Get a sheet of newspaper and fold it in half and fold it in half again. Then, fold into thirds. Apply glue inside the strip to hold them together. You can create another strip and attached it to the first one to make a longer strip.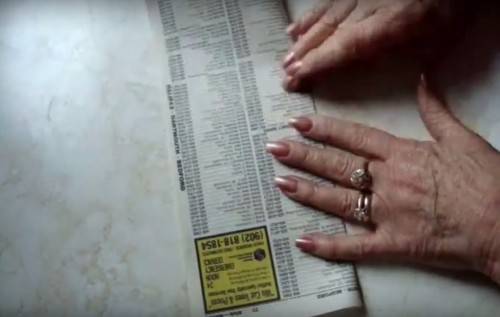 Now, it is time to create the rose. Start at one end of the strip and fold it towards you about an inch. This is the fold you will hold on to as you work.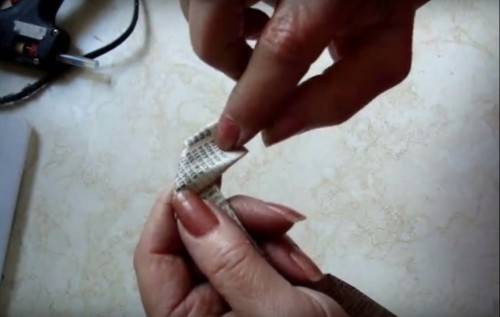 Bend the paper away from you, then roll the end towards you. Repeat the step – bend away from you and roll towards you – until you achieve a perfect paper rose.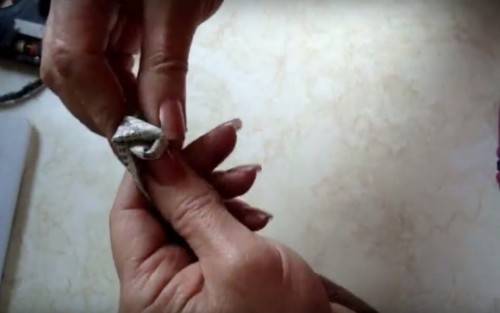 When you reached the end, place a dot of glue on the end and fold it on the back. Do this also with the first fold you created. To stick it to the cardboard wreath, make a shape of X using glue and press it into the cardboard.
Make more rosettes in various shapes to fill up the entire wreath. Use smaller roses to fill the small spaces. If there are blank spaces, fill it up with small strips of newspaper.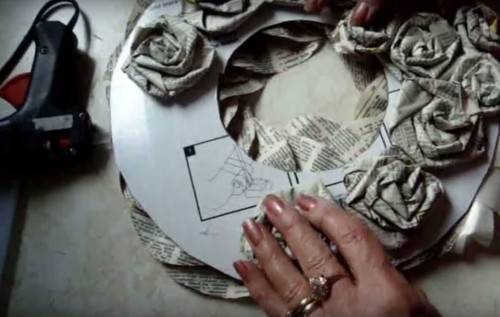 And you are done! You can color it with spray paint that fits well with the theme. Ensure that even the tiny spaces are covered with paint. Lastly, hang it up.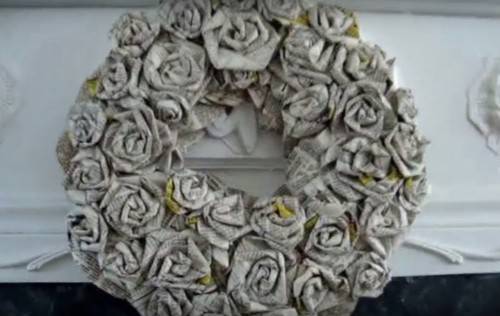 Watch How it is Done
Save All the Steps Using this Bookmarklet