A vintage wedding can be truly breathtaking if all the little details come together correctly. One of the most important details is color. With the right use of color, you can create a nostalgic and whimsical feeling for your ceremony and reception. The following color options can serve as inspiration as you choose your vintage wedding color palette.
Pale Yellow and Gray
Not only is this a hot color combination right now, but pale yellow and gray is a perfect color combination for a vintage wedding. Florals work really well with this color palette as well, as do bold geometric patterns like chevrons and stripes. A great additional accent color for pale yellow and gray is lavender.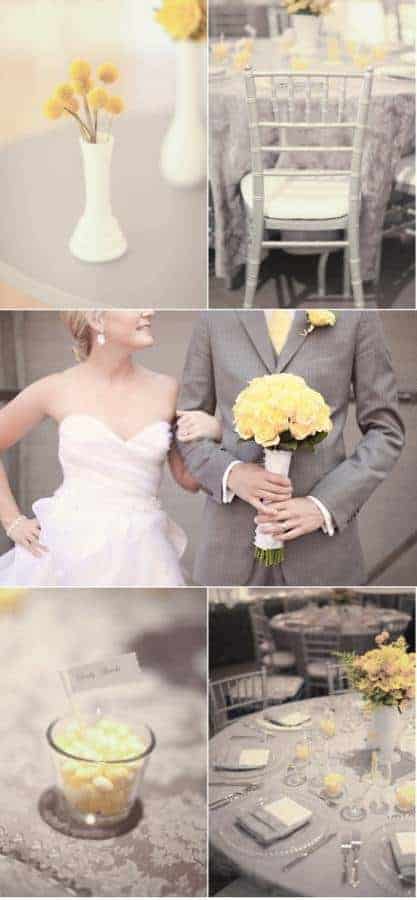 Rose and Gold
Rose and gold combined create a very feminine and vintage feel that's perfect for Victorian style weddings as well as others. By utilizing muted rose and gold shades, brides can keep their color palette from being overwhelming while maintaining that rich vintage feel. Silk and satin fabrics are beautiful in these colors and utilizing different fabrics can create luxurious texture for the décor.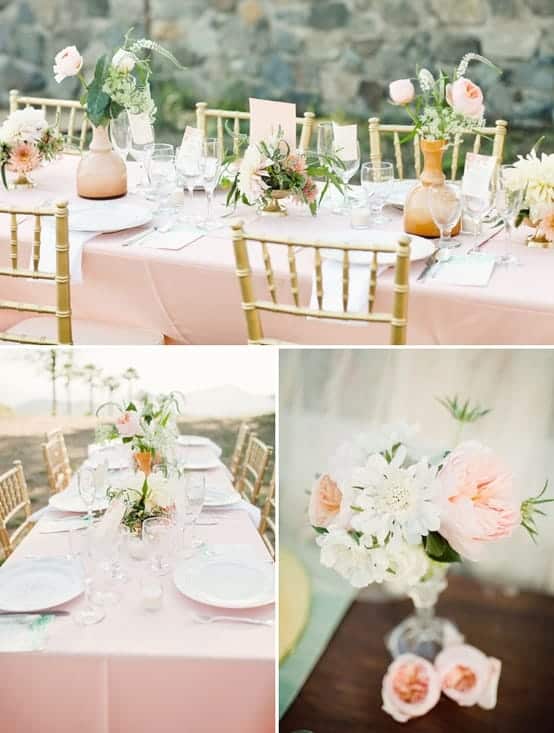 Peach and Tiffany Blue
This is a striking and very beautiful color combination that works very well for a vintage wedding. Geometric shapes are perfect for this combination and those can be softened with lots of draping fabric as well as large, soft flower arrangements. Maintaining a simple décor is best for this color palette – think clean lines and open spaces.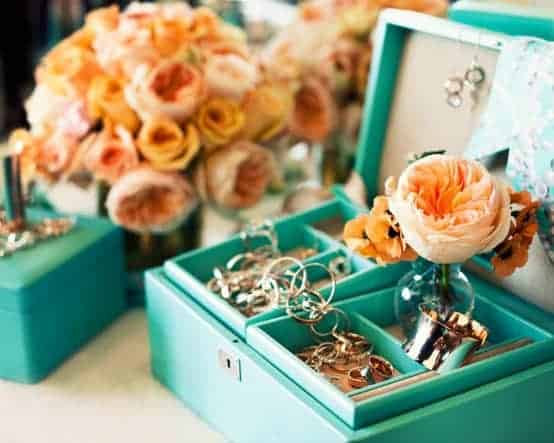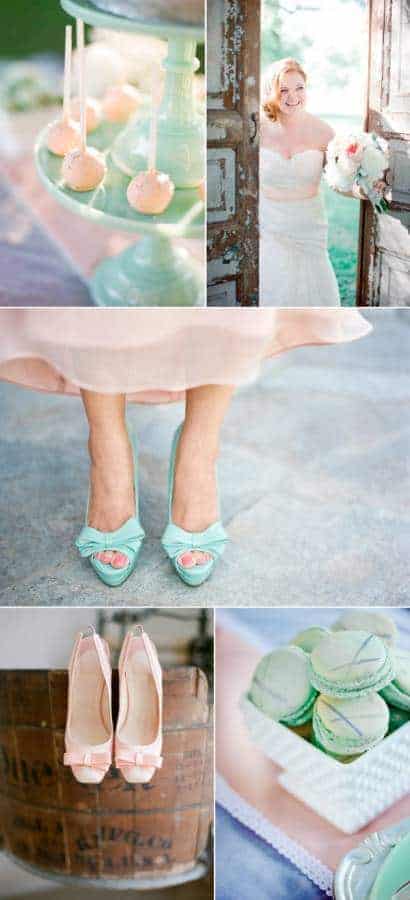 White, Blue and Red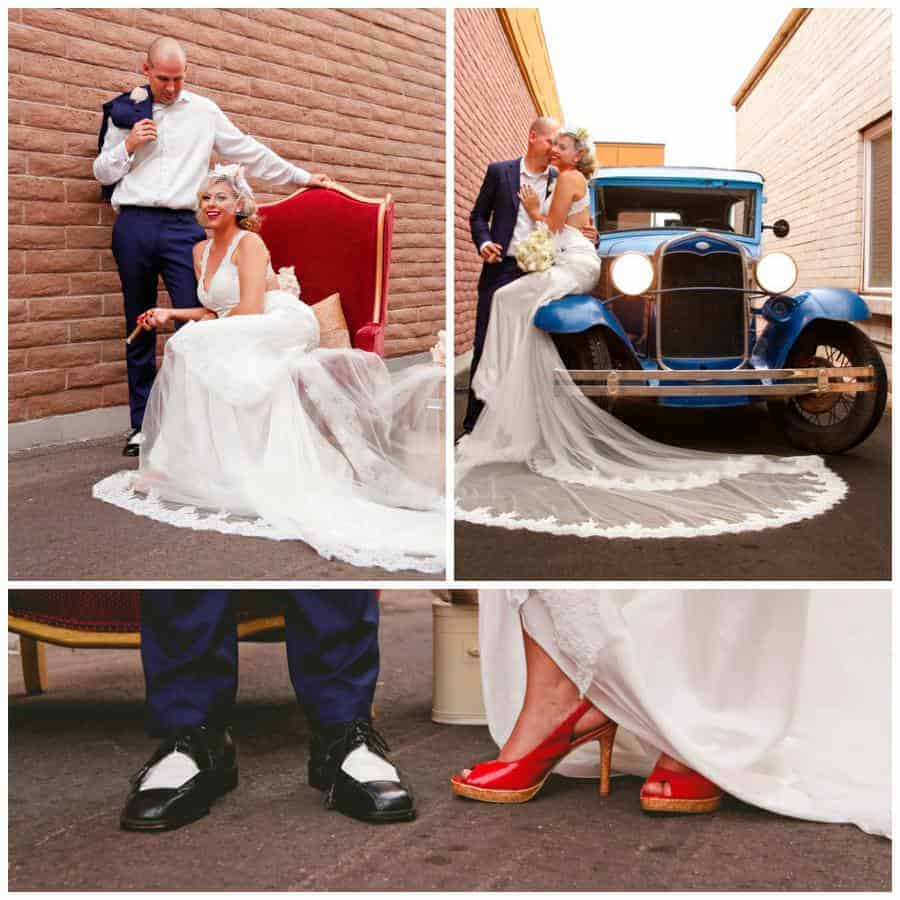 While there are plenty of color palettes that you can use for your vintage wedding, these are bold and beautiful and can create lots of interest.