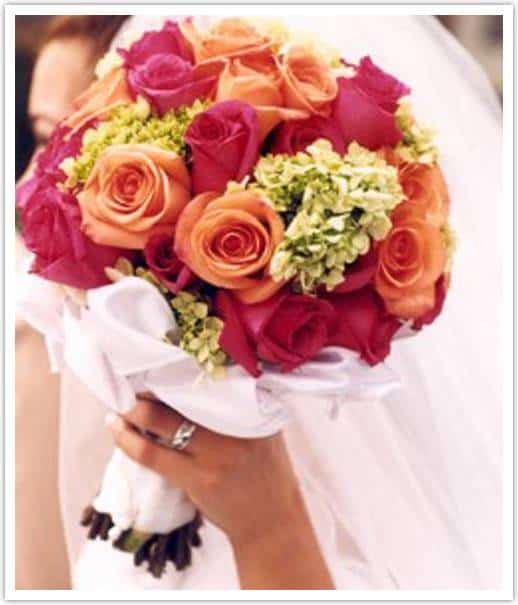 Today, we are tackling the topic of having fresh flowers for your wedding or using silk flowers.  This decision is a tough one to make because the costs are incomparable.  Fresh flowers costs are higher than silk flowers, so after looking at your budget, here are some other things to consider.  Silk flowers are always in season, you can get any type of flower in any colour at anytime; they never wilt, are lighter in weight to carry and they do not have a fragrance, however it can be added if you prefer.  On the other hand, fresh flowers look breathtaking and they give off a wonderful fragrance.
Personally, I chose silk flowers for my wedding to keep my costs lower so I can splurge on other areas. I like the fact that the flowers were made so similar that my guests couldn`t even tell that they were not fresh.  Also, I wanted to keep my wedding bouquet and my husband`s boutonniere as a keepsake, which is currently displayed in my living room.
We would like to hear what you decided to go with, fresh or silk flowers?
Image from Summer Wedding Tips