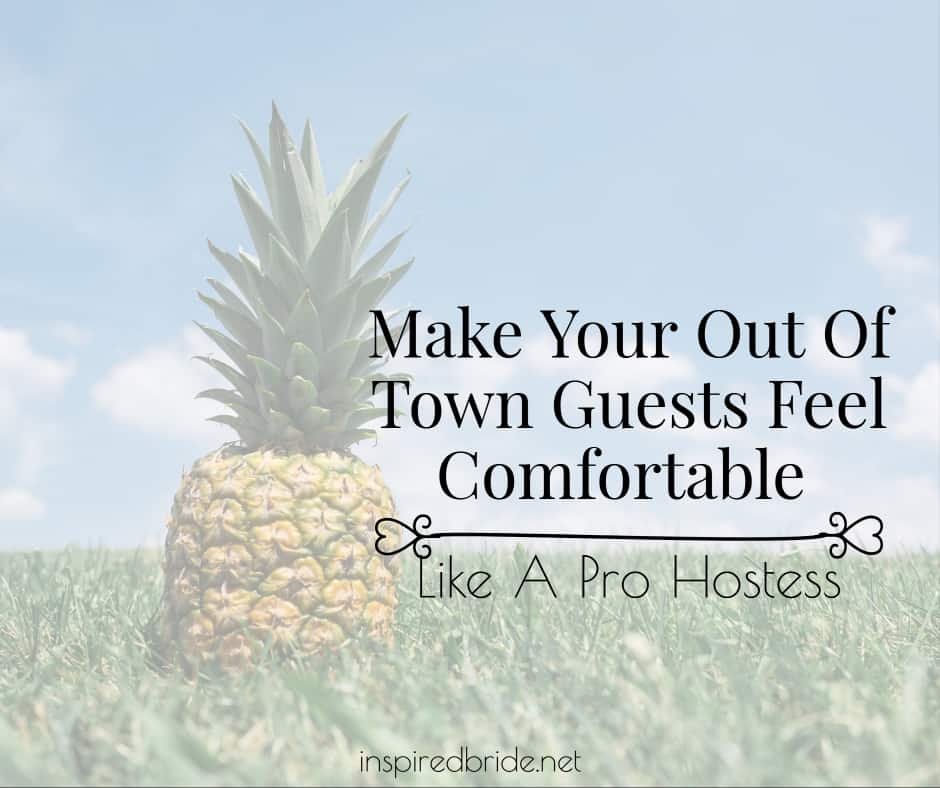 Weddings are amazing opportunities for family members and friends to reconnect . When your nearest and dearest travel long distances to get to your celebration, it is a gift! Not only to you, but to others in your circle as well. Your gathering will provide a reunion for your loved ones.  In addition, your out of town guests might be seeing a part of the world which they have never been to! Make your friends and family from afar feel comfortable and loved, without putting too much pressure on yourself. Yes, you are the reason they are traveling. No, you are not their travel agent! With these tips, you can handle your hostess duties with grace.
1. Give Them Travel Details
You may decide to help a few special people in your party get to your event by funding their ticket or accomodations. This, however, is an exception and not the norm. Instead, your role will most likely be to show that you care by providing some information so that guests can take travel planning into their own hands. You have enough to worry about without managing all of that! If you have a wedding website, this is a great place to list links to airports, shuttles, and hotels in your area. A wedding website is a great place for guests to connect so that they can book rooms and arrange travel plans together.  If it is in your budget, plan ahead by booking a group of hotel rooms, cabins, or condos in your area.
2. Arrange A Welcome Basket or Bag
Make out of town guests feel at home by putting together welcome packages that will greet them on arrival to their accommodations. Include water bottles for hotel guests (because buying hotel bottled water can get expensive!), locally inspired snacks, and items of comfort such as slippers, soap, or body lotion.
3. Acknowledge Their Efforts
One of the most meaningful things that you can do, that is so simple, is to say "thank you for traveling", and convey that it means the world to you that your guest made it to your special day. This takes only a few minutes, but makes such an impact!
4. Introduce Them To Your Town
Provide your out of town family members and friends with a quirky map of their surroundings, so that in the "in between" times, when they are not engaged in wedding events, they can explore on their own. Your traveling friends took time away from work, and have spent money to get to your location. Help them enjoy the vacation! Point out your favorite shops, restaurants, museums, and trails.
Your loved ones will feel so touched that you took the time to acknowledge and enhance their travels. These little efforts make your guests feel comfortable and special. Be a pro hostess by trying one, or all of these tips! Please let me know if you have other thoughtful hostess tips to share in the comments below.