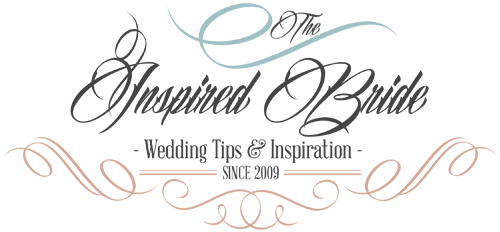 Should you tip wedding vendors, and if so, are there certain ones you should tip and others you shouldn't? There are a lot of questions surrounding tipping wedding vendors, so the following information should clear it up.
The Delivery Staff
The men and women who deliver your wedding items, including flowers, rented tables and chairs, etc. should be tipped. This is especially true if it's a different person from the actual florist or wedding planner, as they usually receive an hourly salary and tips that are included on bills wouldn't automatically go to them.
The Wedding Transportation
The same goes for the wedding transportation professionals. It's recommended that you tip based on how long these professionals will be serving you.
For instance, some drivers will only provide transportation from the wedding ceremony venue to the reception venue while others will wait during the reception and provide rides home.
The Wedding Officiant
Many officiants don't charge for their services, but it is considered polite to tip them. If they don't accept cash tips, you may want to make a donation to their organization (church, etc.) in lieu of cash.
The Reception Staff
The reception staff is one of the most important when it comes to tipping. These professionals will help ensure that your reception goes smoothly and that your guests are fed and having a great time.
While there may be a tip included in the final bill, you may also want to tip special servers, etc.
The Stylists
Finally, it's important to tip the stylists that help make sure you look fantastic on your big day. This includes your hair stylist, makeup artist, etc. You should tip these professionals the same way you would for a normal session. This is typically 15% to 20% of the bill.
Making sure your vendors are tipped well is not only good etiquette, but you would appreciate it if the roles were reversed!
Since the idea of guestbook alternatives became popular, there have been so many new ideas to choose from. Some are clever, some are sentimental and others are artistic. Here are some fun wedding guest book alternatives you might enjoy.
Balloon Picture Guest Book Alternative
With this clever idea, a cartoon couple holds on to a string of "balloons." The balloons are actually small circles your guests sign and then glue to the strings.
The result is an adorable memento of your wedding guests that you can hang in your home. You can also choose whatever colors you want to match your wedding colors.
Puzzle Piece Guest Book Alternative
This clever idea is to have guests sign blank puzzle pieces rather than a guest book.
Once the guests have all signed the pieces, they can be put together to create a hanging or kept apart in a memory box. It's an adorable way to remember your loved ones who celebrated your big day with you.
Vase Guest Book Alternative
This is another really clever idea that leaves you with a memento that can actually be used around your home. Rather than having guests sign a book, you get them to use a Sharpie marker and sign a vase.
After everyone has signed the vase, you can clear coat the vase with enamel spray paint and keep it forever!
These are just a few of the available wedding guest book alternatives you can use for your own wedding. A little creativity and imagination will turn up something truly unique and wonderful!
Invitations are one of the first things future brides shop for, and they can set the tone of the entire wedding. It can be difficult to find wedding invitations that are gorgeous AND affordable, but the company we're highlighting today does an immaculate job of providing this.
 Ann's Bridal Bargains is like a one-stop-shop for wedding supplies and most importantly, they can help you stay within your wedding budget. Here are 5 great reasons to check out this company when shopping for budget-friendly wedding invitations.
1. Affordable Doesn't Have to Mean Sacrifice
You don't have to sacrifice your own desires in order to get affordable wedding invitations. This is perhaps the biggest benefit of this particular company. They have a wide range of affordable invitations that reflect today's wedding trends. From rustic to shabby chic to the latest colors and looks, it's all there.
2. They are a Reputable Company
These days, it's difficult to find a company you can trust, but this company has a great track record. Their website is full of happy customer testimonials and the company prides themselves on making sure every customer is satisfied.
3. They Offer the Latest Trends
Most of the time, when you find affordable invitations, they're also cheap-looking. That's not the case with Ann's Bridal Bargains. They offer the things that are trendy today; invitations that look like you spent a ton of money on them.
4. They're Convenient
Not only can you find excellent quality wedding invitations from Ann's Bridal Bargains, but you can take advantage of their massive inventory of wedding items. From ring bearer pillows to customized favors, the company has everything a couple needs for a fantastic wedding.
5. They Have Excellent Customer Service
It's sad that many people have stopped expecting great customer service when shopping on the internet. The staff at Ann's Bridal Bargains is incredibly friendly and knowledgeable and will do their best to help with any question, concern or issue. They offer several ways for customers to contact them, including a toll-free phone number, live chat and email.
If you haven't had the opportunity to check out their inexpensive wedding invitations, you should definitely do so now! You're going to love the wide selection and great prices.
Ann's Bridal Bargains has a special offer for Inspired Bride readers. Get an extra 15% off your wedding invitation order with code INSPIRE15. That's a deal on top of a bargain!  Offer valid through 6/30/2014.