Brides spend months planning out their wedding to ensure every moment is perfect. You schedule tastings and dress fittings to attend. Plus, you spend hours imagining songs to dance to and where everyone will sit.
Another tradition brides plan for is the send-off. Guests want to wave and cheer as you leave your venue. It's nice to have everyone together for a final goodbye.
You can plan your departure in several ways, depending on the vibe of your wedding. Check out these eight wedding send-off ideas for the perfect exit. Whether you want something laid back, traditional or formal, you'll find a celebration that's right for you.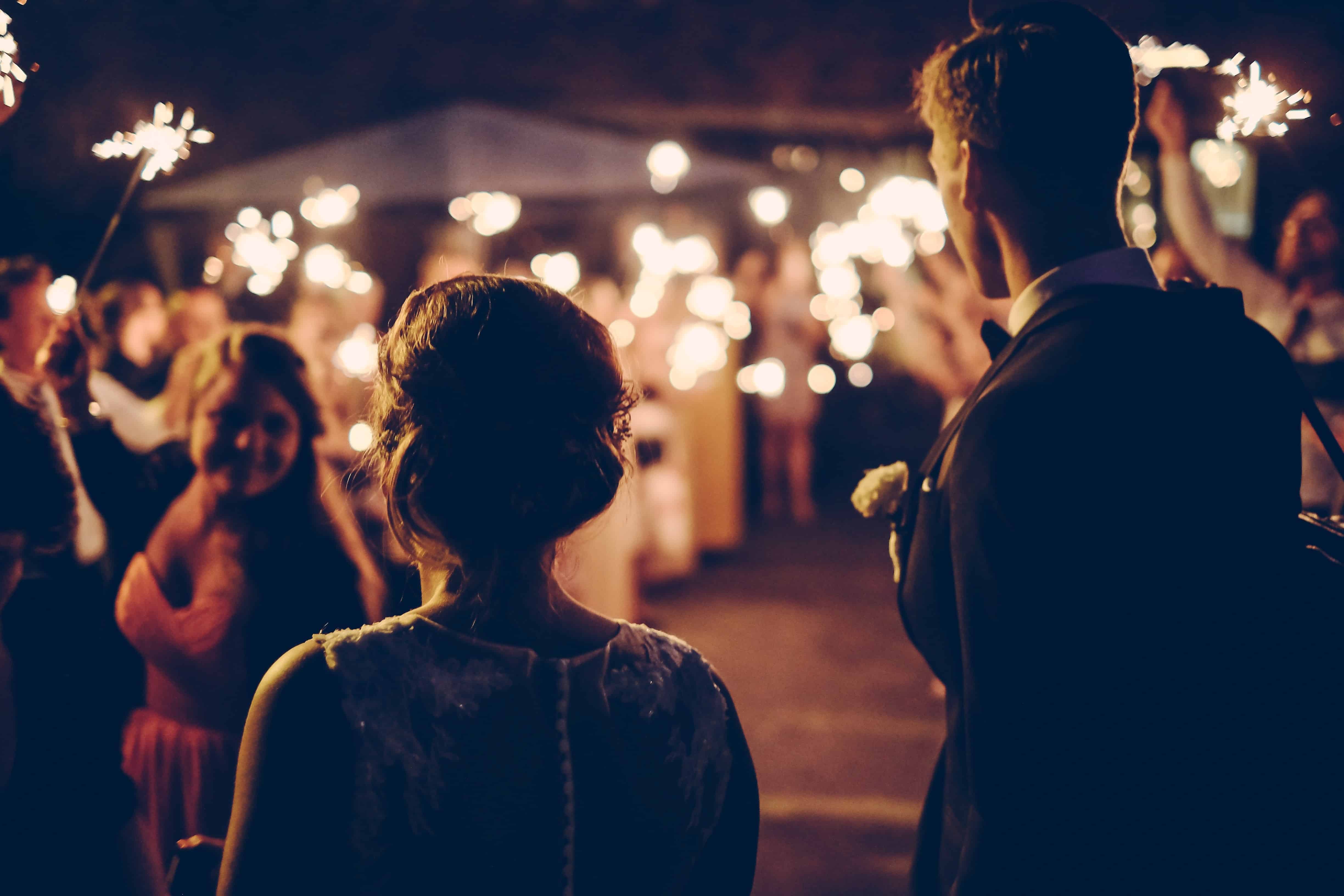 1. Blow Lots of Bubbles
Weddings are expensive, but send-offs don't have to be. You can buy a bulk set of bubble wands and soap for all your guests can blow bubbles as you leave. They won't make a mess unless your send-off is indoors. Consider staging your send-off outside to prevent creating a slippery floor.
2. Throw Handfuls of Rice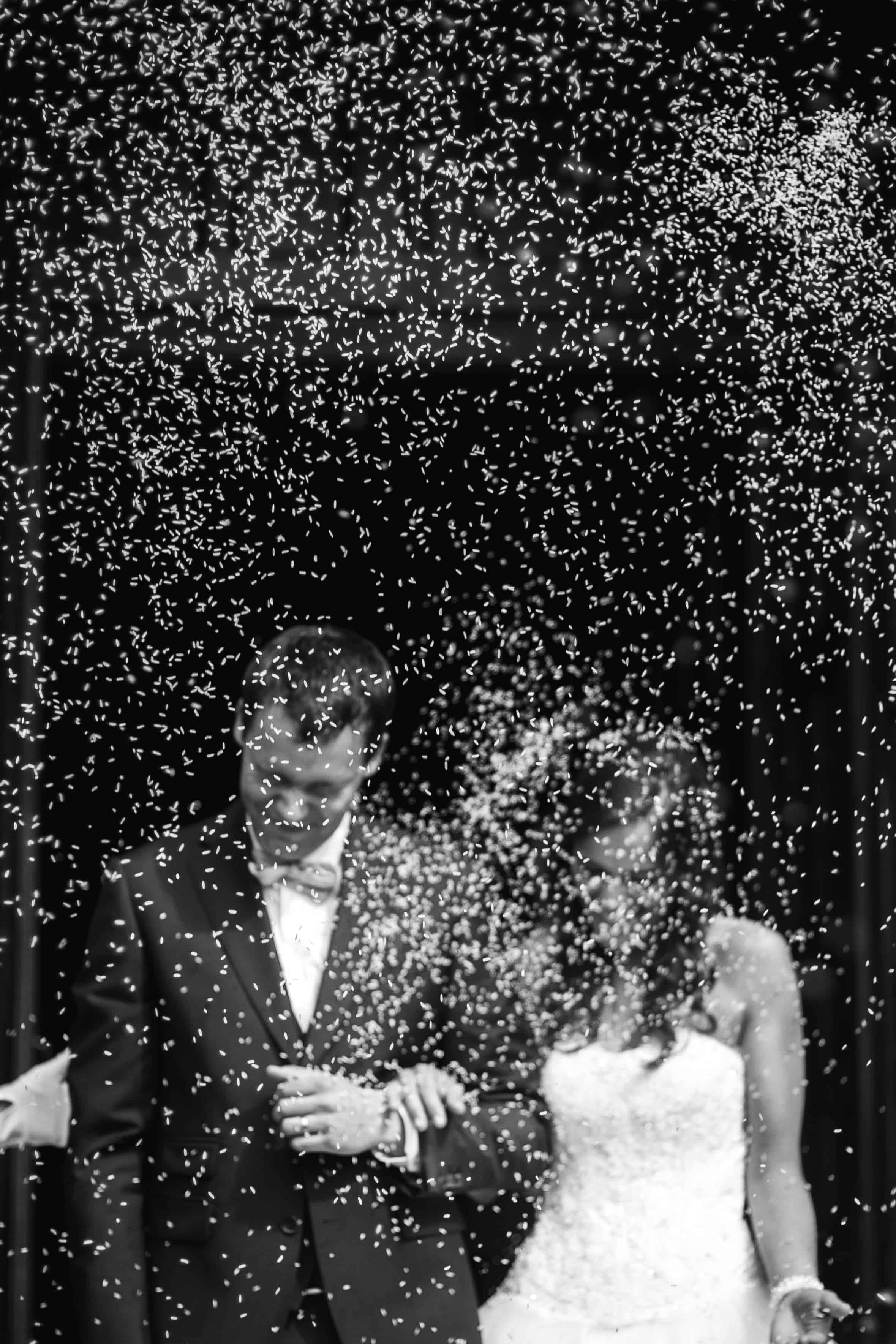 Traditionally, guests tossed handfuls of rice over the newly married couple as they left for their honeymoon. This practice stems from previous generations, who threw rice to symbolize prosperity and fertility. A bonus — rice is super budget-friendly. Be sure to check with your venue on what's approved to use outside.
3. Use Flower Petals
Buy a box of flower petals, or have guests tear them from the centerpieces as you leave for the night. Flower petals won't stick in your hair. They also look great in photos. Plus, they won't cause a mess and are easy to sweep away.
4. Light Gorgeous Sparklers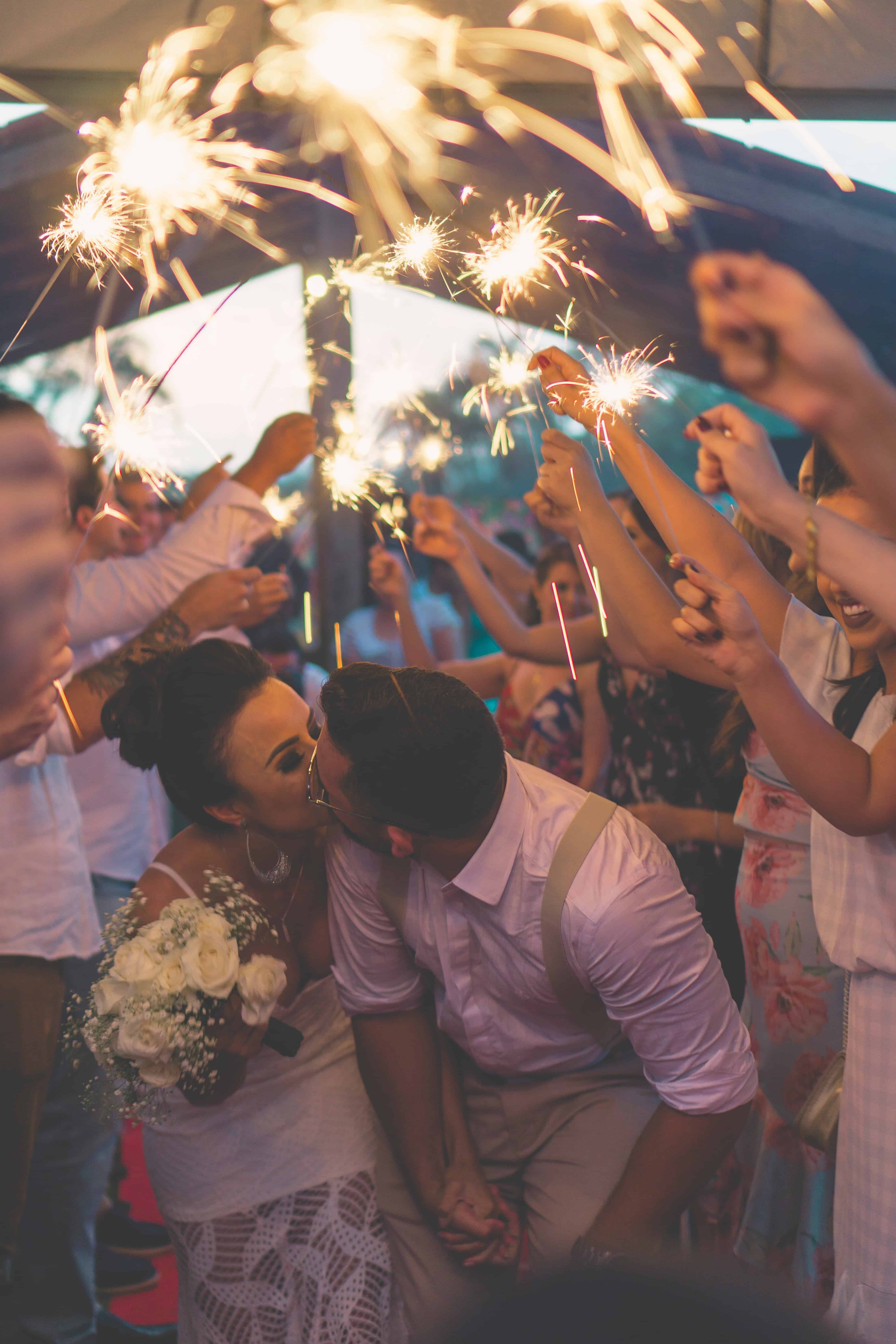 Sparklers make a fantastic photo prop for an evening getaway. Make sure to review a sparkler guide to guarantee there are no accidents, like buying the wrong size or disposing of them incorrectly after use. For a magical exit, opt for 36-inch sparklers you and your partner can walk beneath like royalty.
5. Release Local Butterflies
Butterflies are a breathtaking way to celebrate your send-off. However, if you want to do a butterfly release, find out which species are local. For Alabama couples, consider Monarchs or Eastern Tiger Swallowtail Butterflies. If you're in New Hampshire, try the Karner Blue Butterfly. Finding native species makes it more likely they'll survive in the surrounding environment.
6. Toss Beach Balls Around
Beach weddings are some of the most popular kinds of celebrations to have. What's better than saying "I do" next to the waves? Instead of tossing shells or sand at your send-off, have guests throw mini or regular sized beach balls. The decor will add a fun pop of color to your photos.
7. Shake Some Pom-Poms
Would you prefer a send-off where nothing gets in your hair or on your dress? Then you might be interested in a cheerleader-esque pom-pom send-off. Order pom-poms that match your color scheme and allow guests to shake them as you leave. They'll add a beautiful auditory aspect to exit. Plus, they'll look timeless in photos.
8. Hand Out LED Balloons
Light up your send-off with beautiful LED balloons. Releasing them after use isn't advised since they can harm wildlife and aren't biodegradable. Instead, have your guests hold onto the balloons for adorable pictures. Have a disposal bin ready so they can drop and go when you're gone.
Your Wedding Send-Off — Keep It Simple
Every wedding send-off is quick, so keep your celebration simple. A handful of sparklers or a couple of beach balls is everything you need to make your send-off a treasured memory.