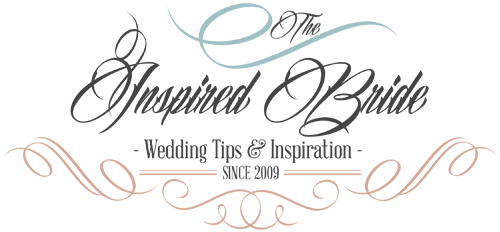 On a beautiful Spring day, Kelli and Devin tied the knot on the lake front in Mandeville.  I am absolutely in love with Mandeville and the amazing sunset view. The Lakehouse is an awesome venue for any special occasion. The ambiance, food, and beautiful views are amazing!
Kelli and Devin's love shines through the emotion in these photos!
How They Met
Kelli and Devin met on the lakefront when they were in high school, but it wasn't until they were both in Lafayette in college until they started dating. They have now been together for 8 YEARS!
How Devin Proposed
Devin proposed to Kelli on the lakefront where they met. What a sentimental way to start their journey together?!
Enjoy the wedding and don't forget to share or pin your favorites!

Vendors
Photography:Lauren Carroll from Lauren Carroll Photography
Reception Venue: The Lakehouse in Mandeville, Louisiana
Floral Designer: Florist of Covington
Musicians: Larry Thibodeaux from At Fault
Cake Designer: The Cocoa Bean Bakery
If you're still working on finding "that" dress, you're not alone. Most brides stress over finding the perfect dress for their big day. In the meantime, check out 6 of the most beautiful celebrity wedding dresses of all time.
1. Christina Ricci
This beautiful Givenchy gown is simply stunning. It has a vintage feel and looked breathtaking on Ricci.
2. Kelly Clarkson
This beautiful lace wedding dress is another celebrity dress with a vintage element, and helped make Kelly look like a goddess for her wedding day!
3. Keira Knightley
In this beautiful short wedding dress, Keira Knightley looks like a princess! It features a tight bodice and a flared skirt. She wore a pretty rose headband to accessorize.
4. Mariah Carey
The dress Mariah Carey wore to renew her vows with hubby Nick Cannon was outstanding. it was a mermaid style dress with the perfect fit and a romantic little flare at the bottom.
5. Kate Moss
Kate Moss' outstanding wedding dress features lots of embellishments including gold near the bottom. She looked unbelievable in this stunning gown.
6. Hilary Duff
Hilary Duff's Vera Wang dress was out of this world. A mermaid-style dress, it featured layers and layers of tulle at the bottom and a fitted bodice.
Hopefully these fantastic wedding dresses will help inspire you as you choose your own "perfect" dress to wear for your big day!
It's no secret that autumn has become the most popular season for weddings; with leaves of crimson, gold and yellow covering the ground and a chill in the air, brides from all over the world are lining up to say their vows. With a beautiful autumn wedding, there is a need for autumn wedding invitations that are equally as beautiful, which is where Invitations by Dawn comes into the picture.

Trusted Service from a Dependable Company
One of the most important things a bride should look for when it comes to her wedding invitations is a company she can trust. Invitations by Dawn has been operating since 30 years to ensure that each and every bride receives the perfect invitations to match her dream wedding. You can tell when a company actually cares about the brides they take care of, and this is a company that certainly fits the bill.
Beauty
Having a smaller budget for wedding invitations doesn't mean you have to sacrifice the beauty of those invitations. This company has it all: high-end letterpress invitations that are to-die-for as well as amazing seal and send invitations that are perfect for smaller budgets; there's something for everyone. You can find high-quality embossed and thermographed invitations as well as digital designs.
Latest Trends and Fashions
If you're the type of bride who must have the latest trends and fashions when it comes to fall wedding invitations, this is the place to go. Designs include beautiful autumn leaves to celebrate the stunning colors of the season with the Leaves of Gold collection, the rustic-style Kraft paper invitations and more. Or, you could go with the Birch Invitation which includes embossed details and raised thermographic printing – the most popular invitation available from Invitations by Dawn.
Super Awesome Deals
In addition to all of these amazing autumn wedding invitations and benefits, this company offers up some awesome deals and discounts as well. They're even offering up a special offer for Inspired Bride readers:
Get 25% off your wedding invitations by using the code INSPIRE25 right now! It includes all invitations except for the premium collections like the Letterpress and Foil-stamped invitations, but it does NOT include Disney invitations! The offer is valid through 6/30/2014.
You can't go wrong with a high-quality company like this when it's time to order your beautiful fall wedding invitations!