When it comes to planning a wedding, you want to make sure your guests have a great time. To help you keep your guests entertained throughout the day, here are 20 ways to entertain your friends and family and make it a day they'll never forget!
1. Arrange Games of Any Kind
Setting up games such as giant Jenga, Twister, and ring toss is a great way to keep your guests entertained. Not only will they have fun playing the games, but it's also a great way for them to mingle with other guests.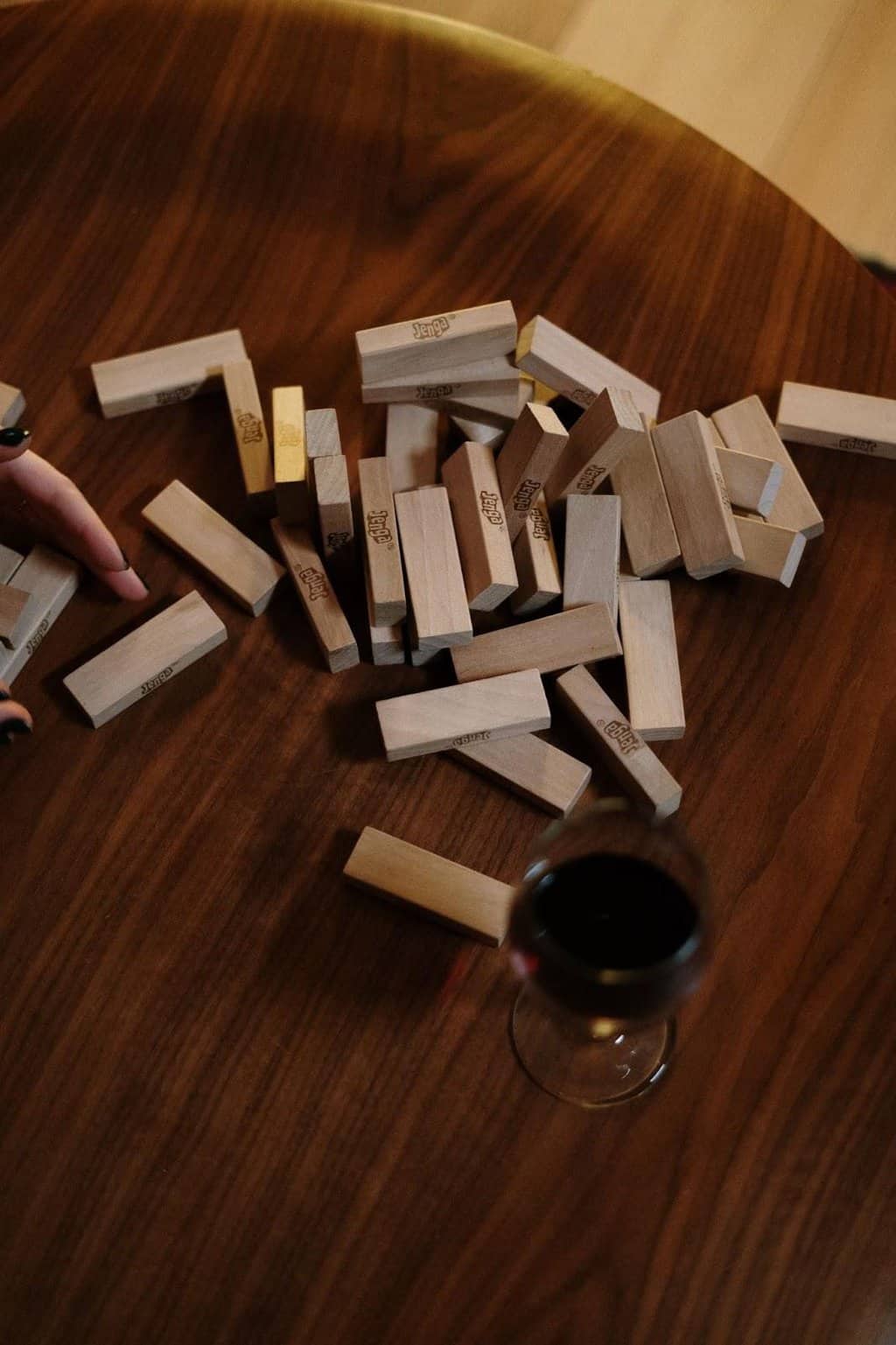 2. Have a Karaoke
A karaoke station is a fun way for your guests to show off their singing skills. It's also a great way to get everyone involved in the party.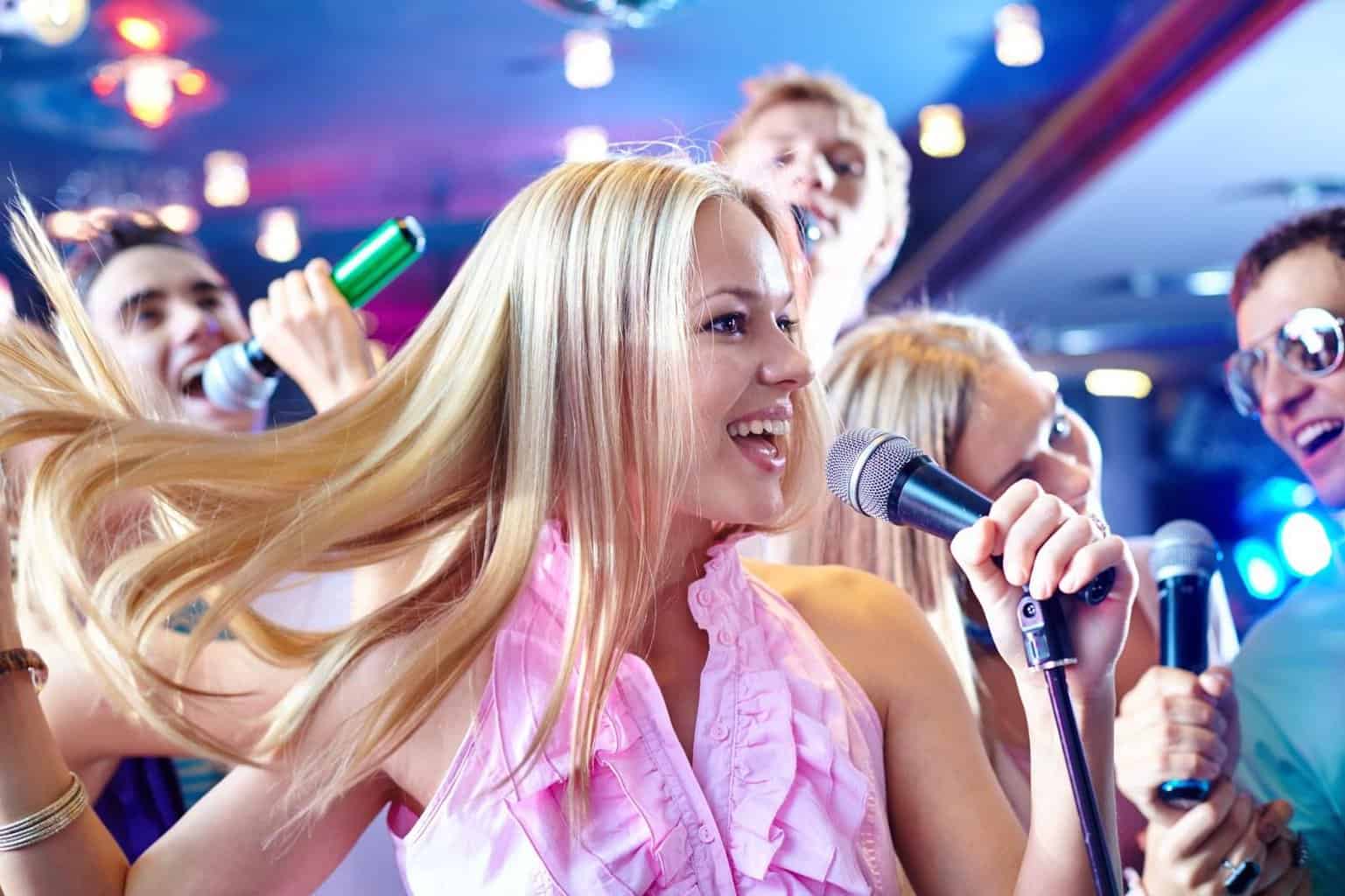 3. Have a Photo Booth
Setting up a photo booth is a fun way to keep your guests entertained. It's a great way for them to take silly photos. Then, after the celebration, you can combine those pictures with a wedding slideshow creator to memorize your wedding with a photo slideshow.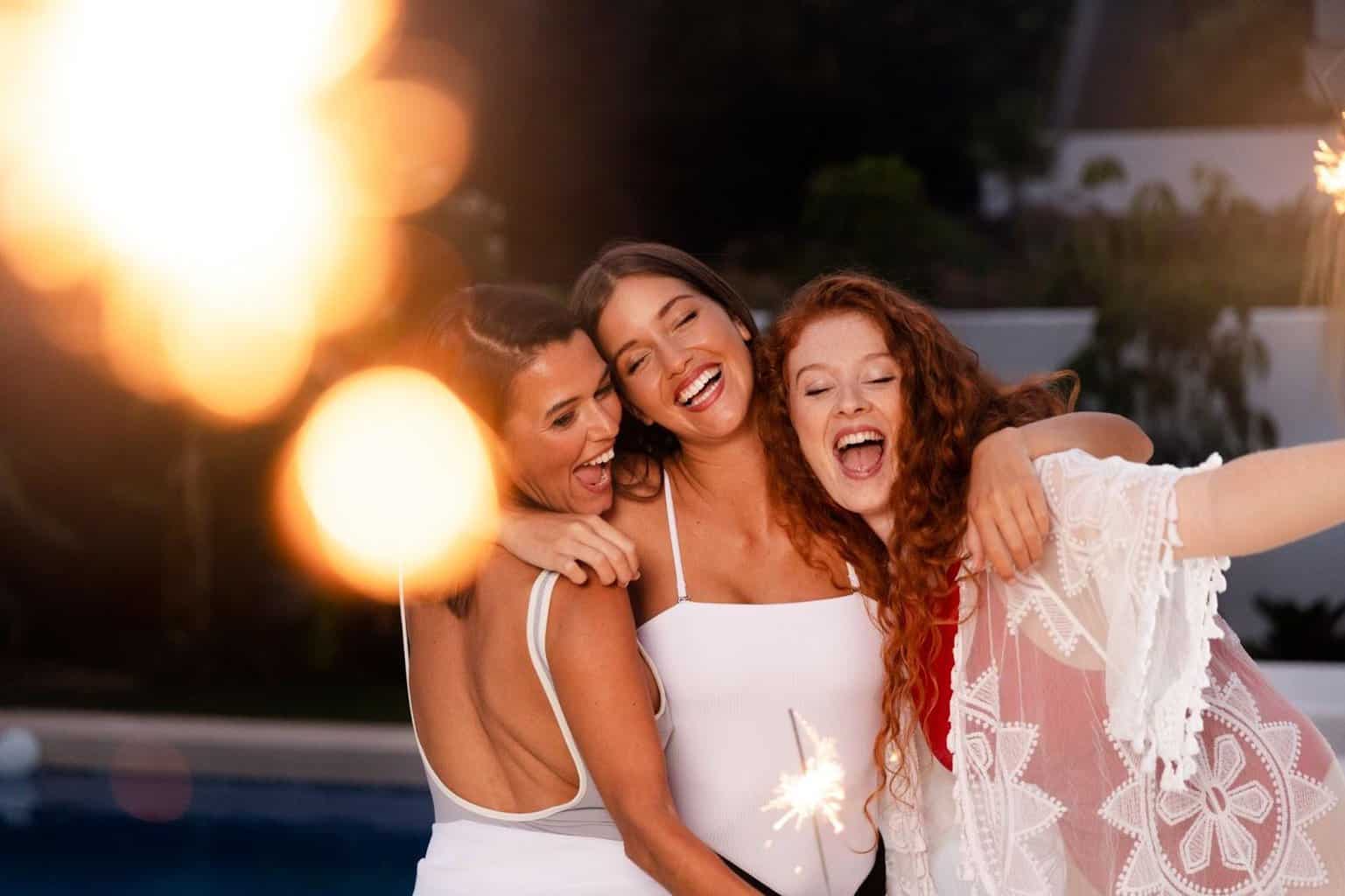 4. Hire a DJ
It may seem obvious, but you have to get people on the dance floor. Hiring a DJ is a great way to keep the party going and get your guests dancing. It's also a great way to create a personalized playlist for your wedding.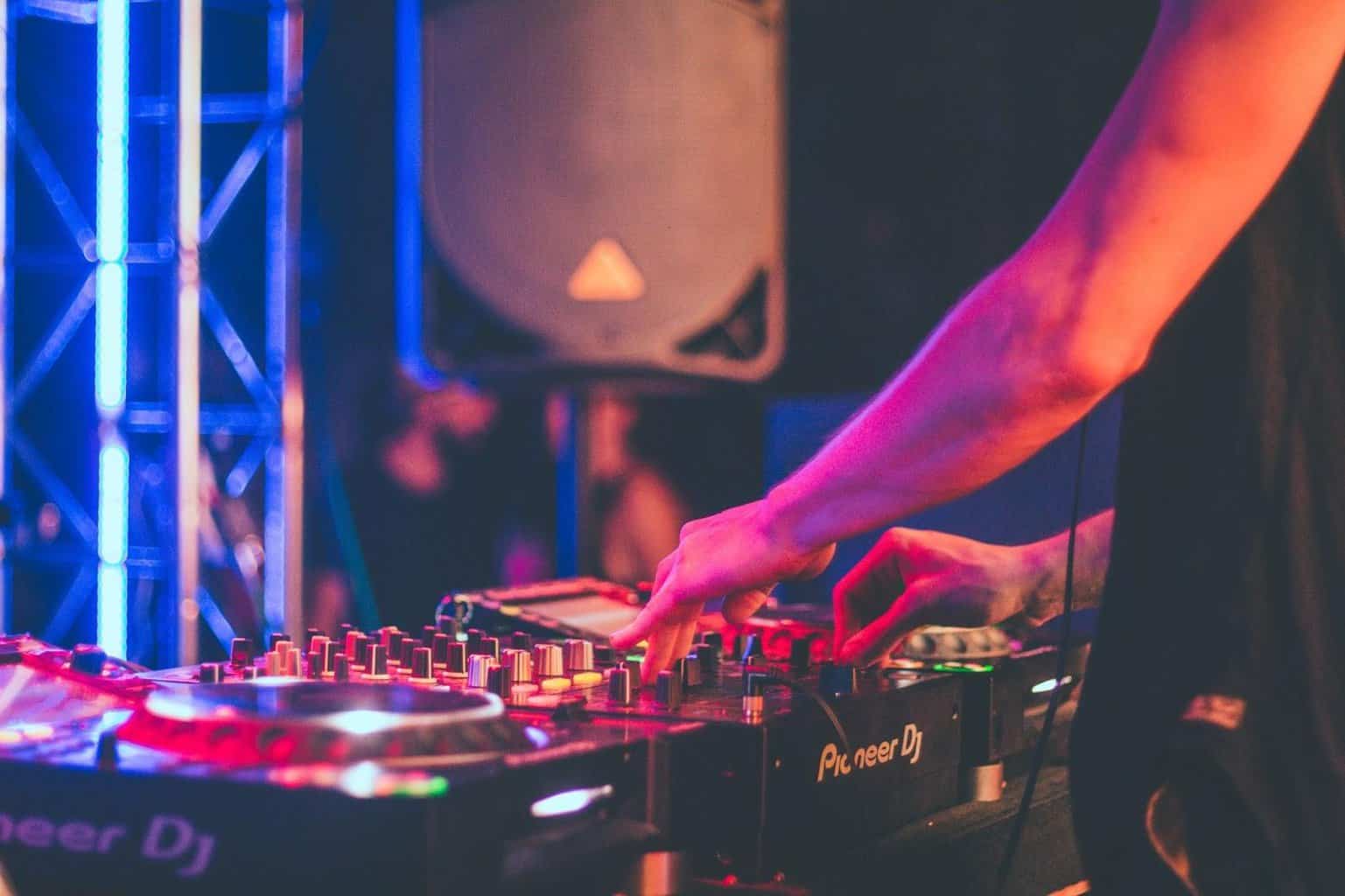 5. Prepare Dance Floor Props
Another great way to involve your guests on the dance floor and keep the party going is to set up props. Prepare glow sticks, silly hats & glasses, balloons, and other fun things to make sure your guests have a blast.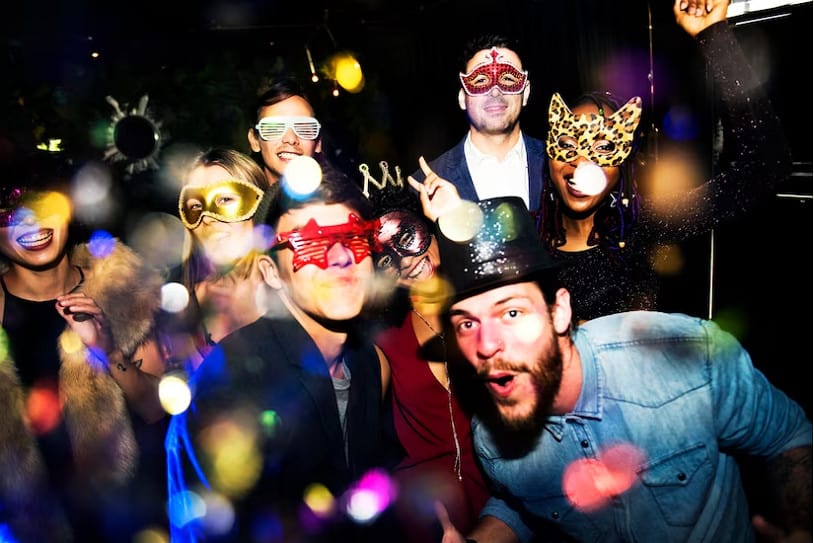 6. Do a Choreographed First Dance
If you're a couple known for having two pairs of left feet, surprise your friends and family with a newfound talent. Perform your first dance in front of everyone.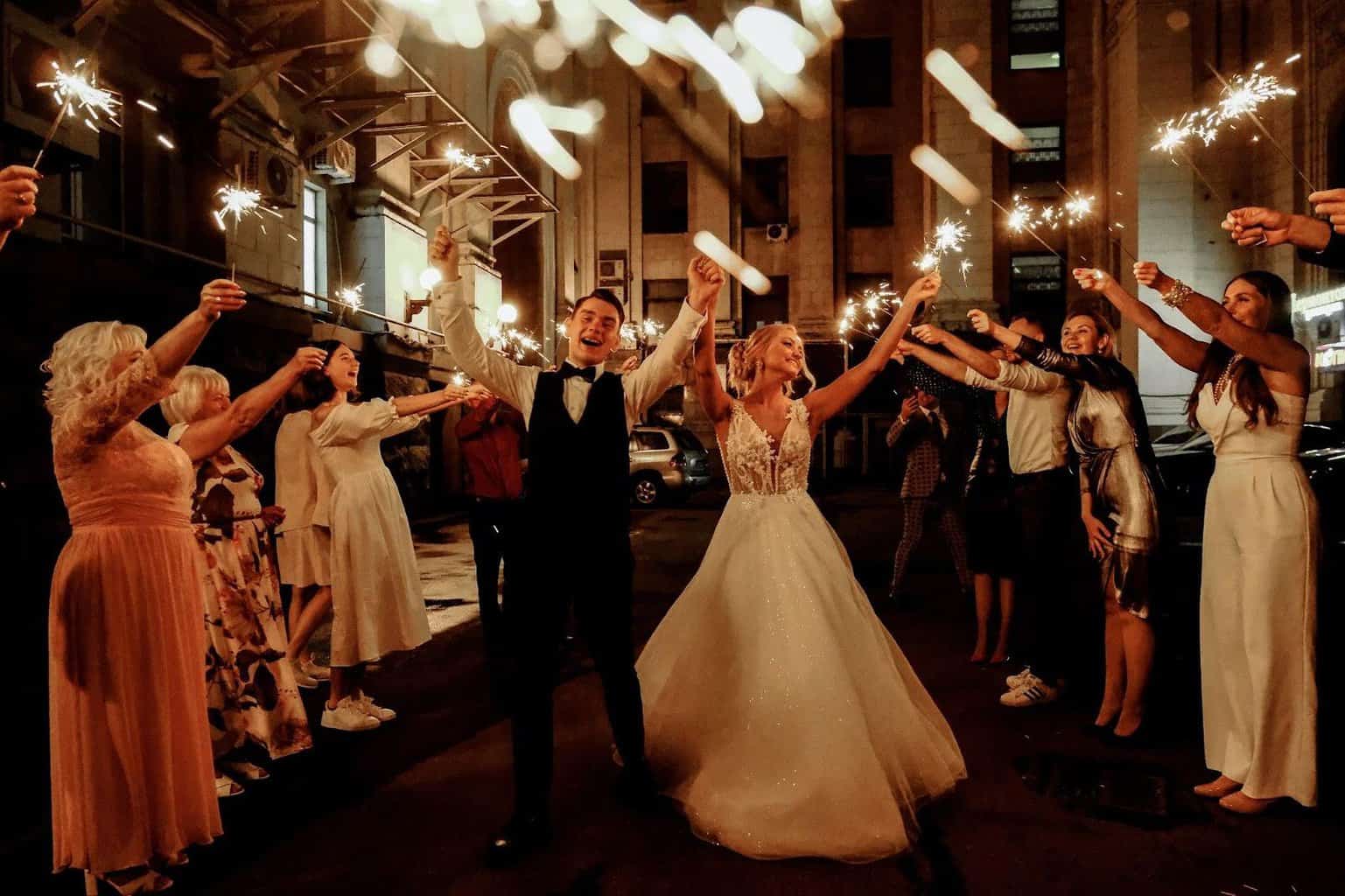 7. Create a Kids Corner
Setting up a kids' corner with games, toys, and coloring books is a great way to keep little ones entertained. Plus, it gives their parents a chance to relax and enjoy the wedding.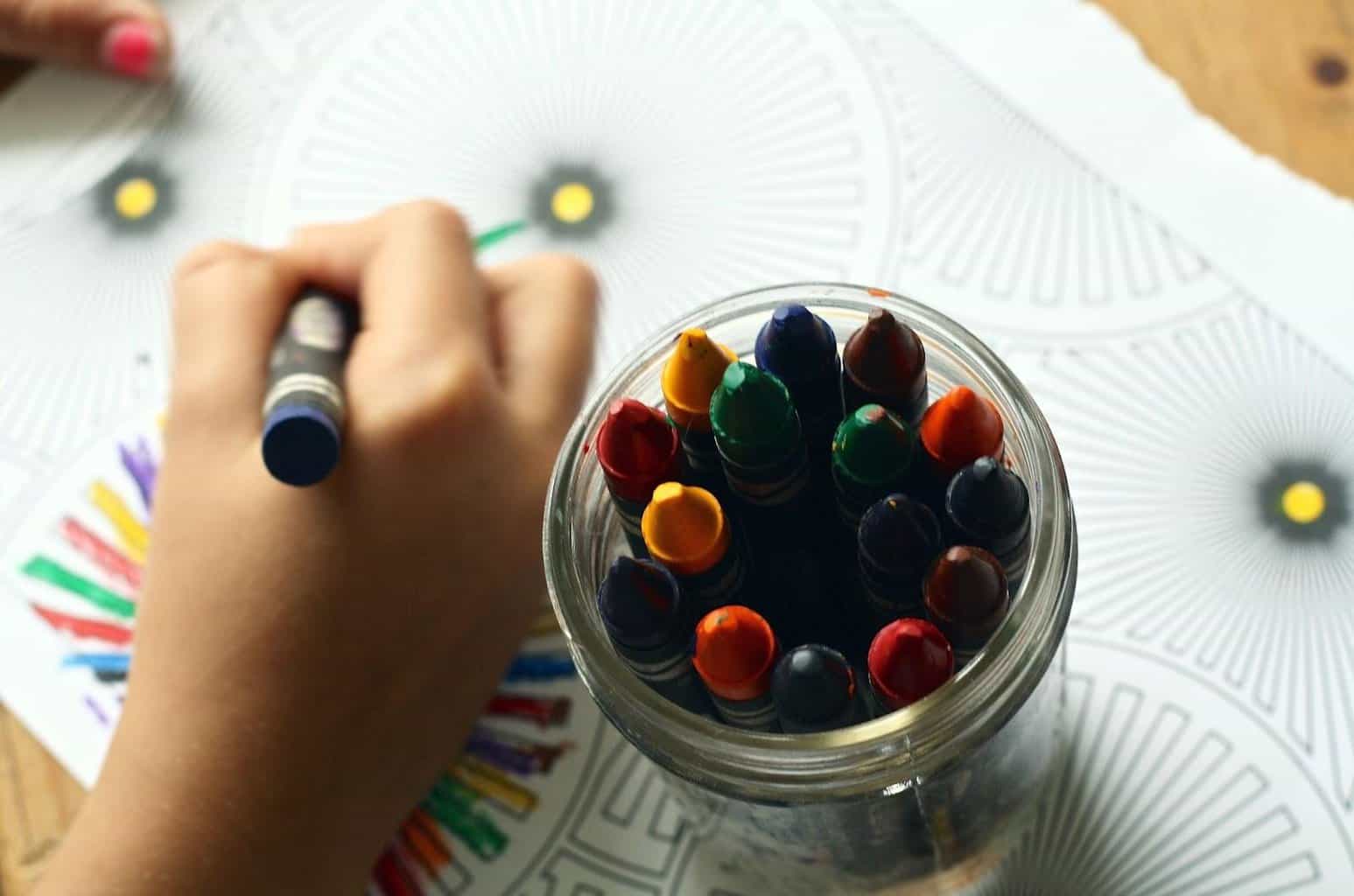 8. Arrange DIY Flower Crown Station
If you're having a wedding during the summertime, creating floral headpieces by your guests is another fun way to keep them entertained.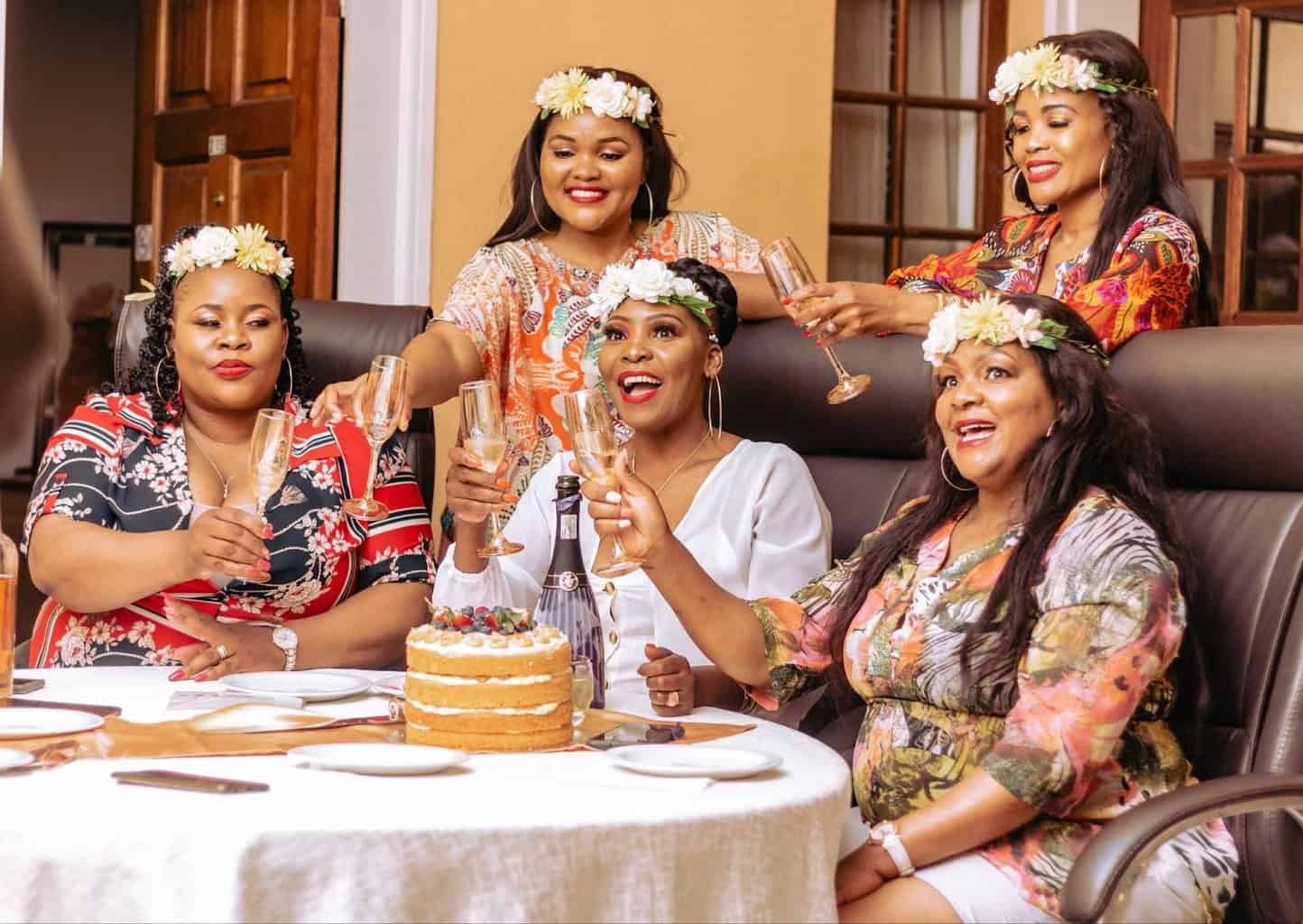 9. Have a Photo Backdrop
Setting up a photo background is a cool way to take photographs of all your guests.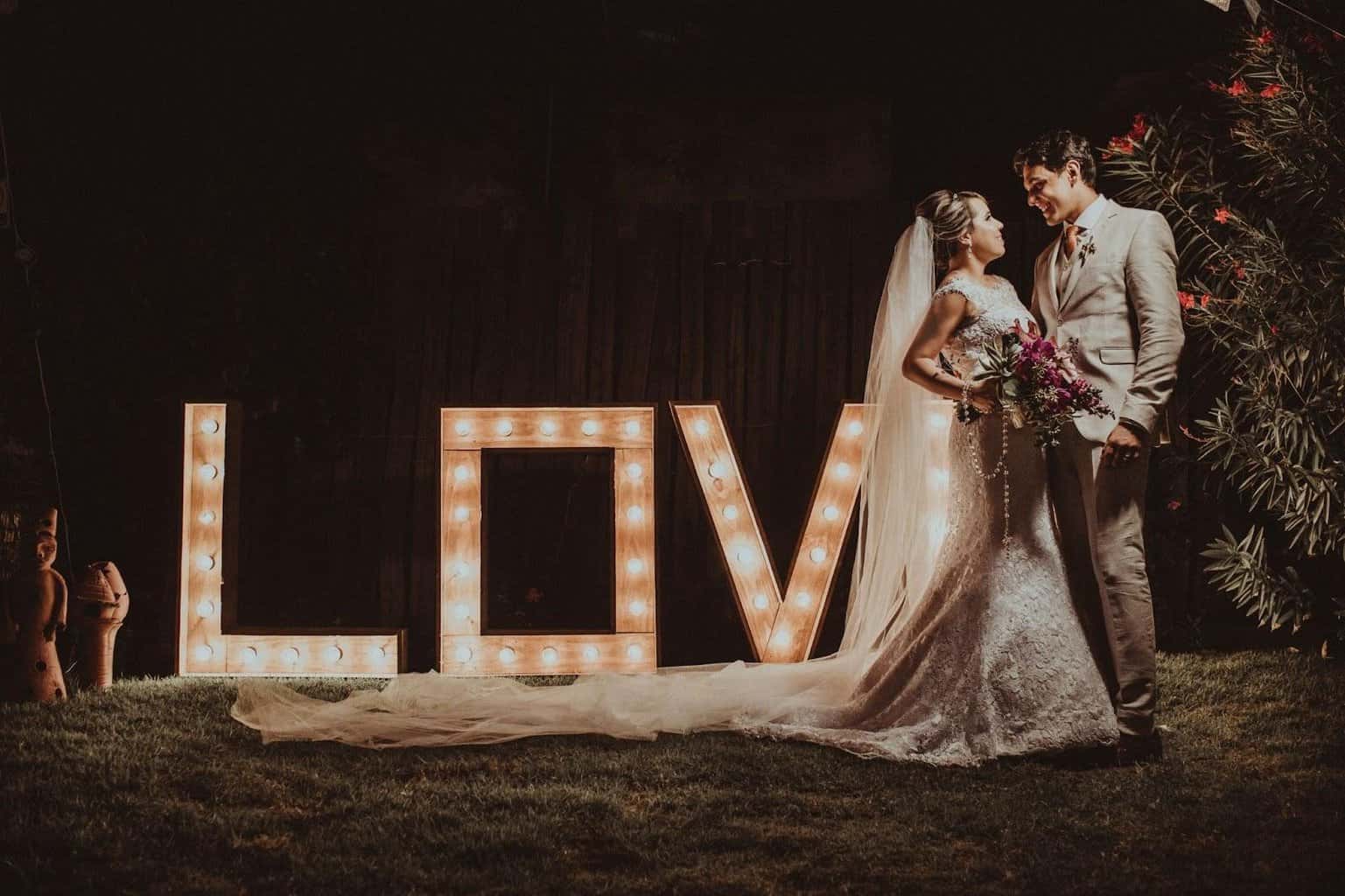 10. Get a Cocktail Bar
Creating signature cocktails is a great way to add a personal touch to your wedding. Work with your bartender to come up with drinks that represent you and your partner. Your guests will love trying them out, and it's a great conversation starter.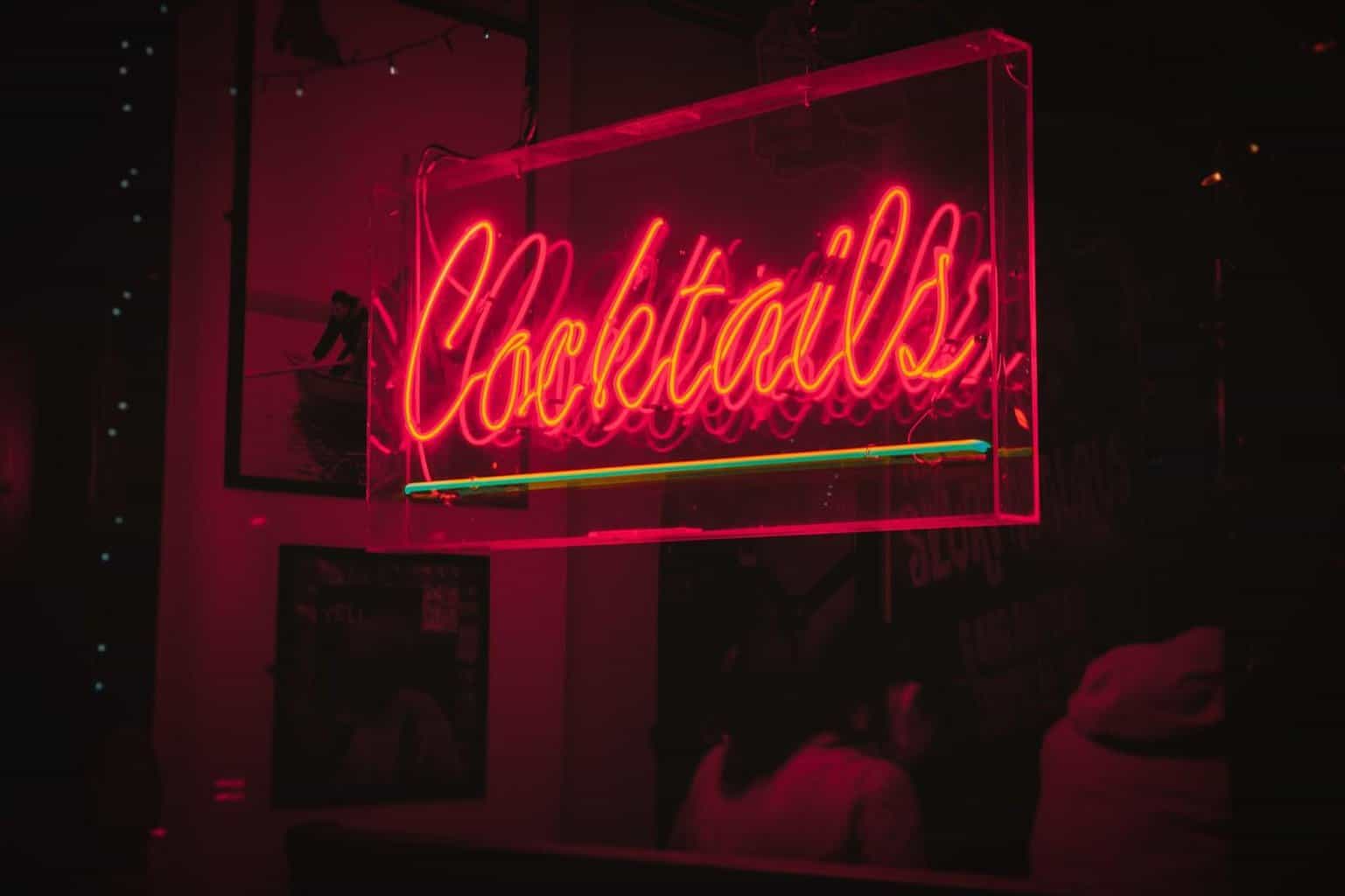 11. Play Prosecco or Beer Pong
Bring some competitive spirit to alcoholic beverage conversations by arranging Prosecco Pong for the ladies and Beer Pong for the gentlemen.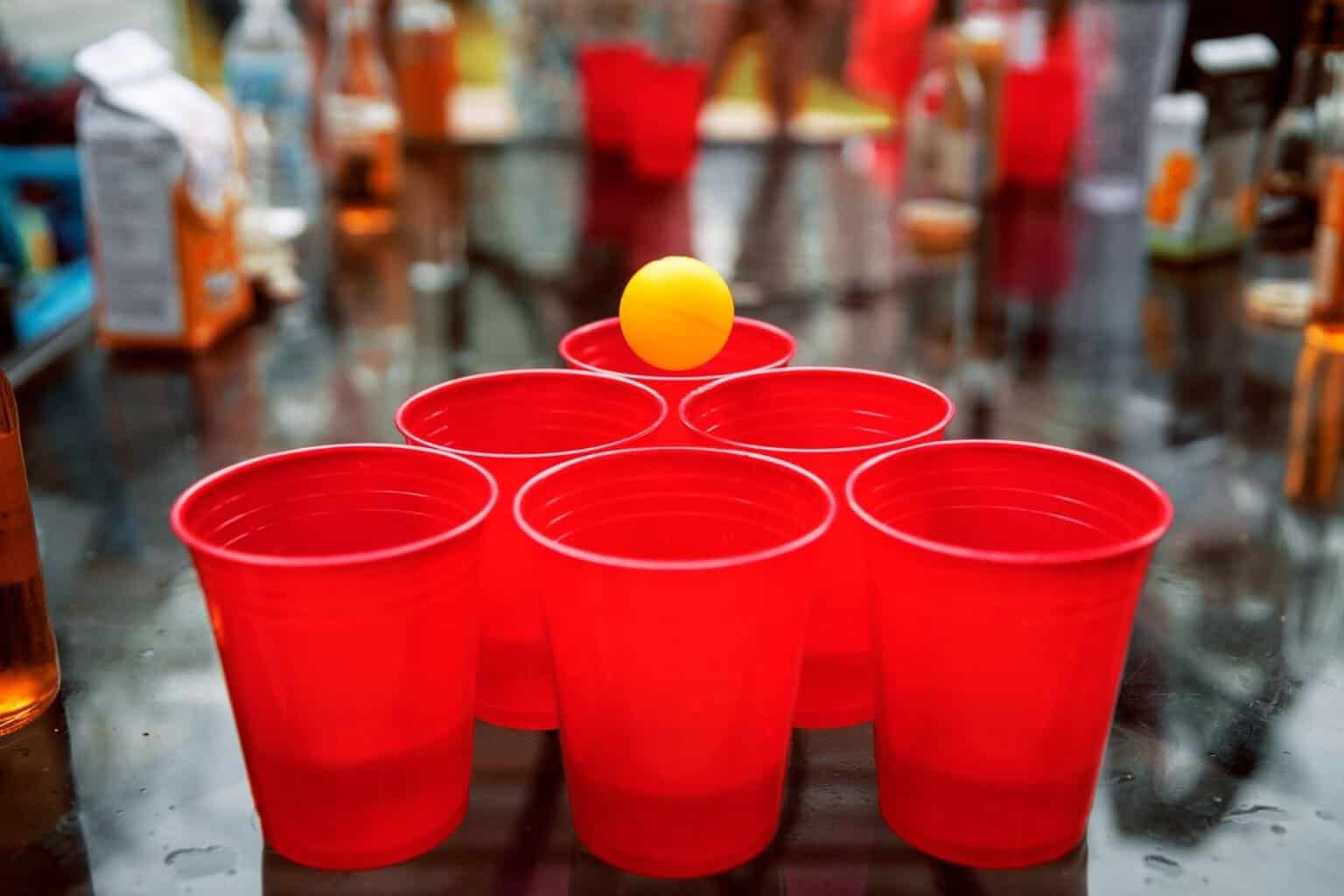 12. Arrange Food Stations
Food stations are a great way to keep your guests full and satisfied throughout the night. Consider setting up stations such as a taco bar, popcorn station, or dessert station. Your guests will love being able to snack throughout the night.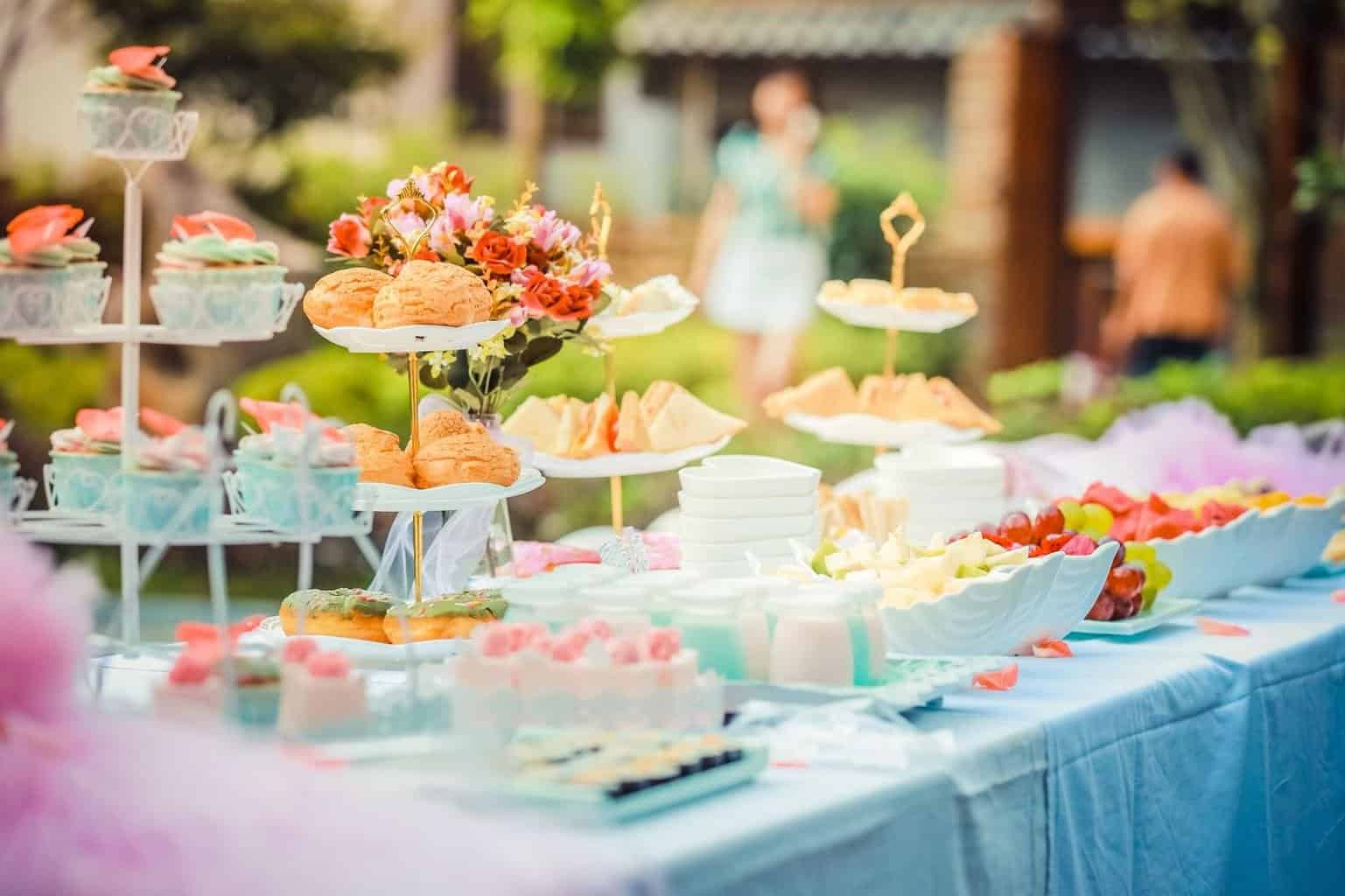 13. Create a Wheel of Fun
Set up a wooden wheel with Sharpies somewhere at your wedding reception, and your guests will be entertained for hours. The guests will write fun missions on the wheel, spin it, and do the challenges.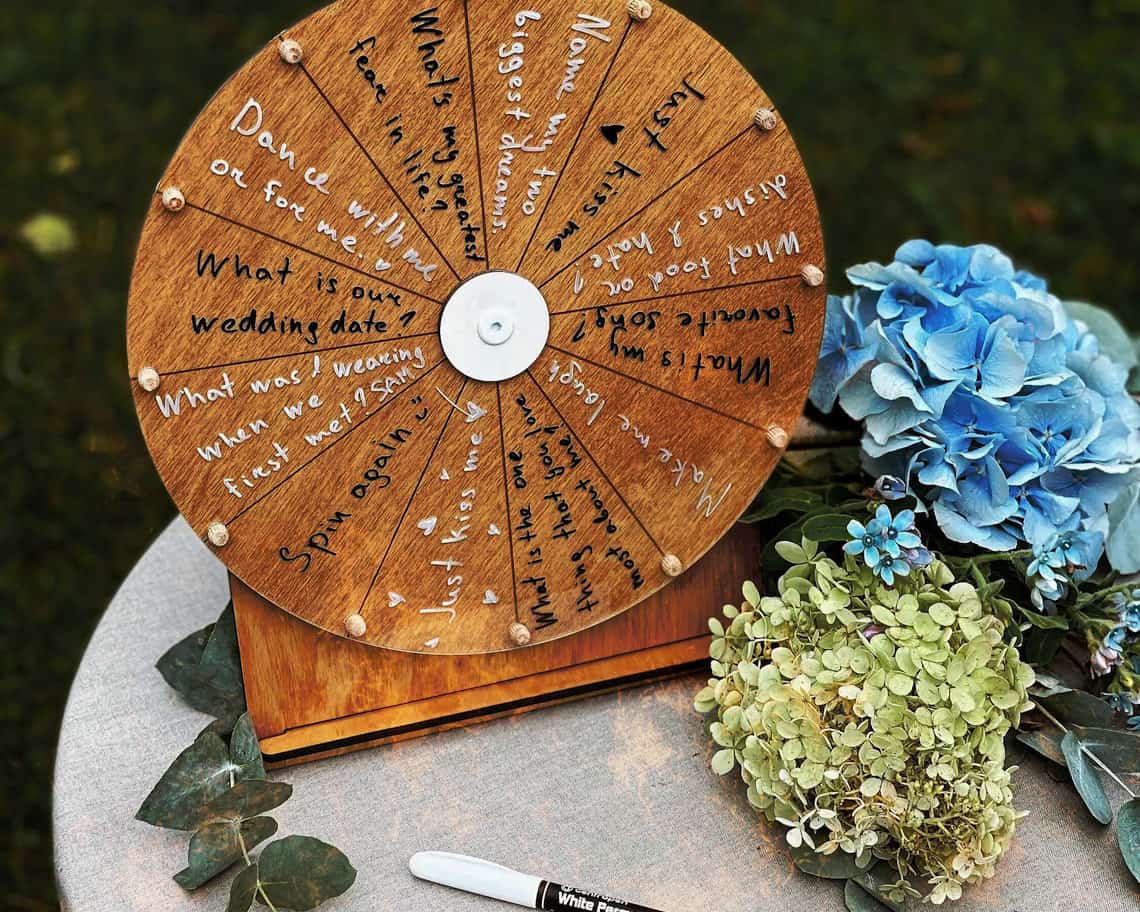 14. Do a Silent Disco
If your neighborhood has an early noise curfew or you don't want to disturb your neighbors, have a silent disco. Give your guests headphones and play your wedding playlist.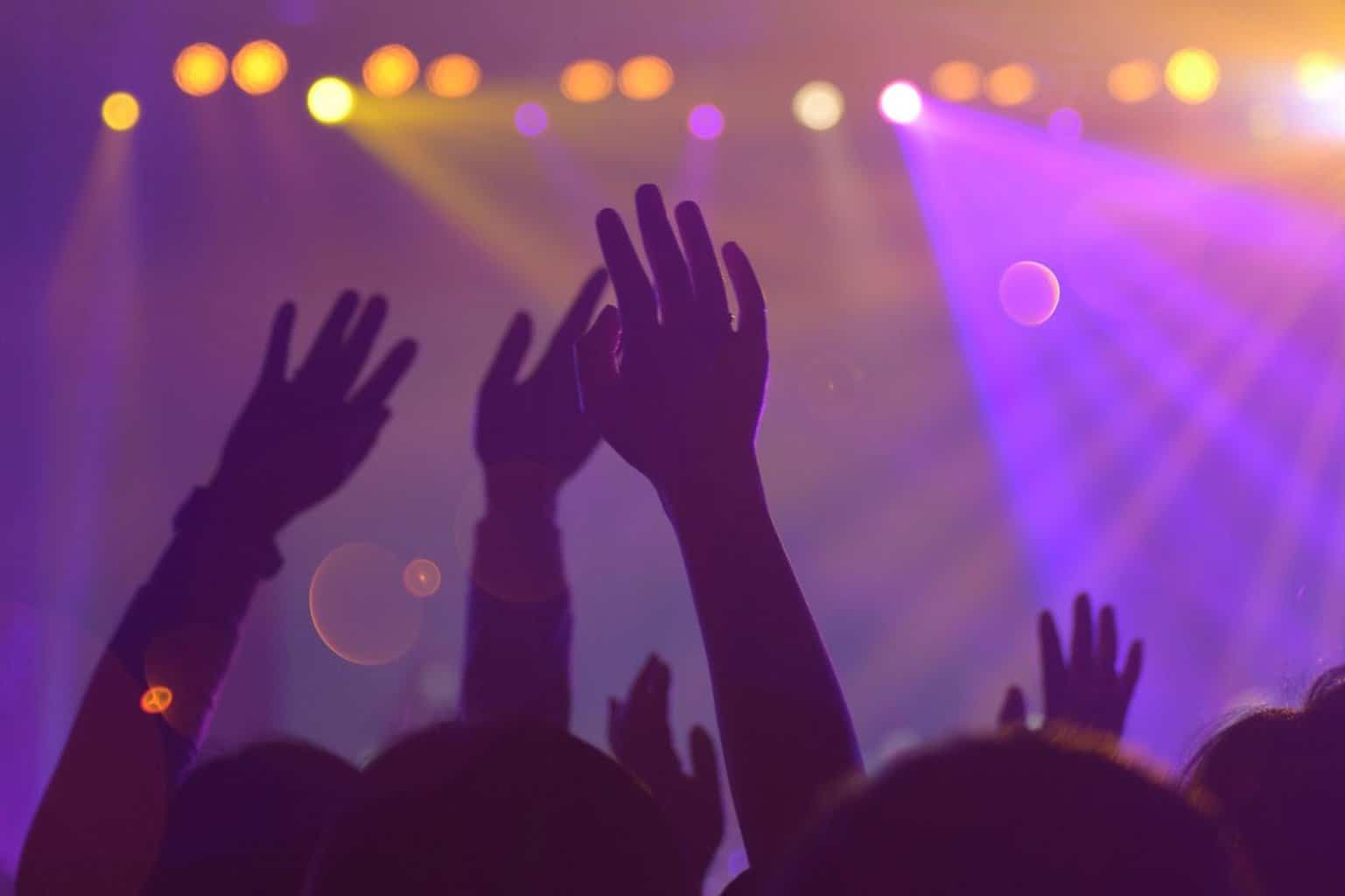 15. Hire a Caricaturist
Hiring a caricature artist is a fun way for your guests to take home a unique souvenir from your wedding. They'll love having a personalized drawing of themselves to remember the day. Later on, you can add these pictures to your wedding photoshow.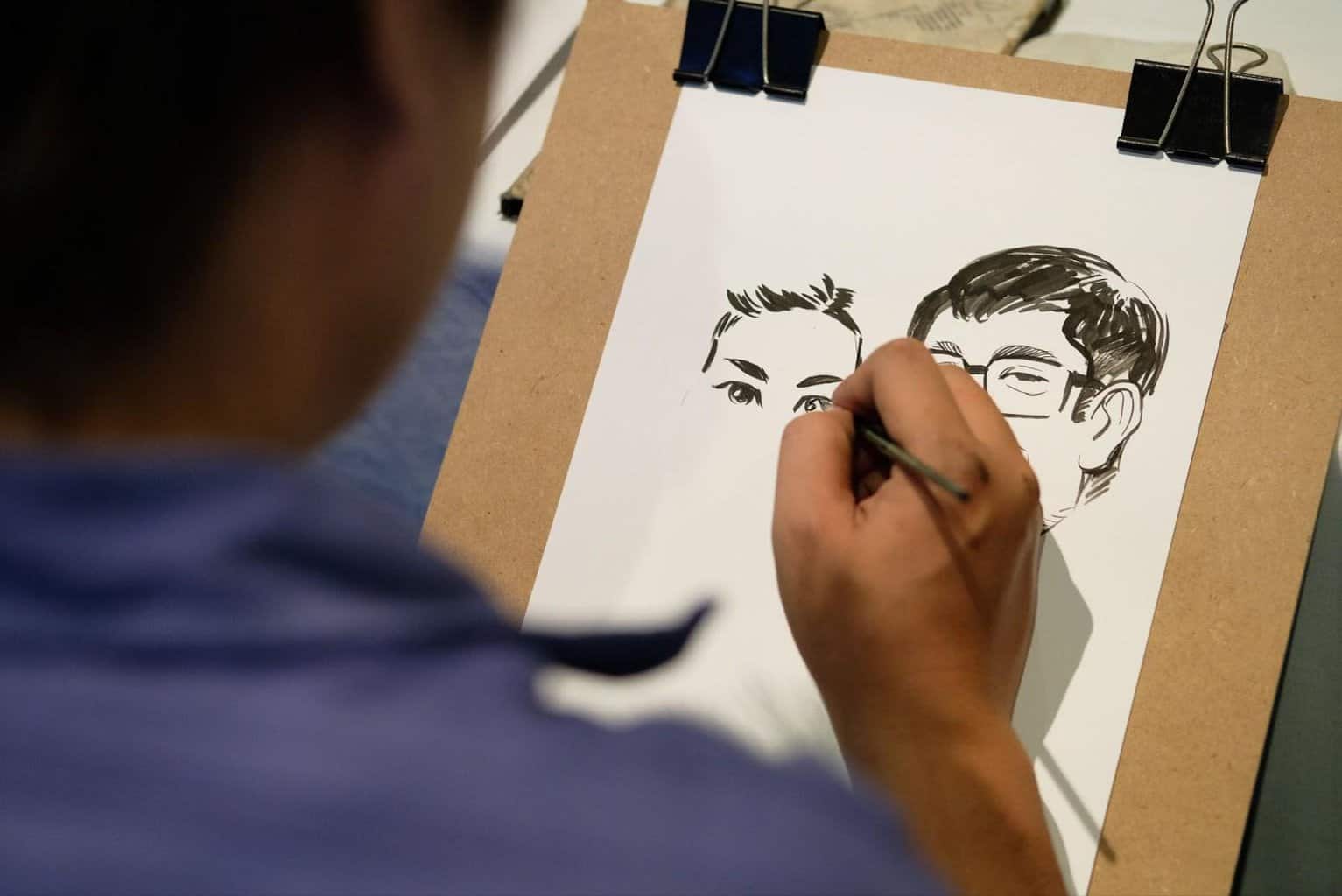 16. Create an Artwork
Challenge your guests to be creative by setting up a blank canvas where everyone can draw something. Afterward, you can leave this painting as a memento of your big day.
17. Set Up a Bouncy Castle
Bounce houses are not just for children's birthday parties! Any young soul will appreciate this playful inflatable addition to an outdoor wedding celebration. Plus, it's a great activity to have fun with the kids.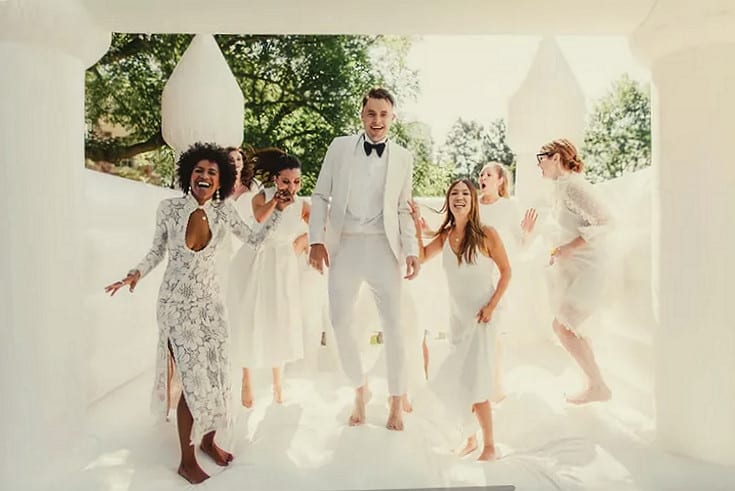 18. Create a Lounge Area
Dancing and having fun is great, but it can get tiring quickly. To keep your guests from feeling exhausted, set up a lounge area where they can kick back and relax a little.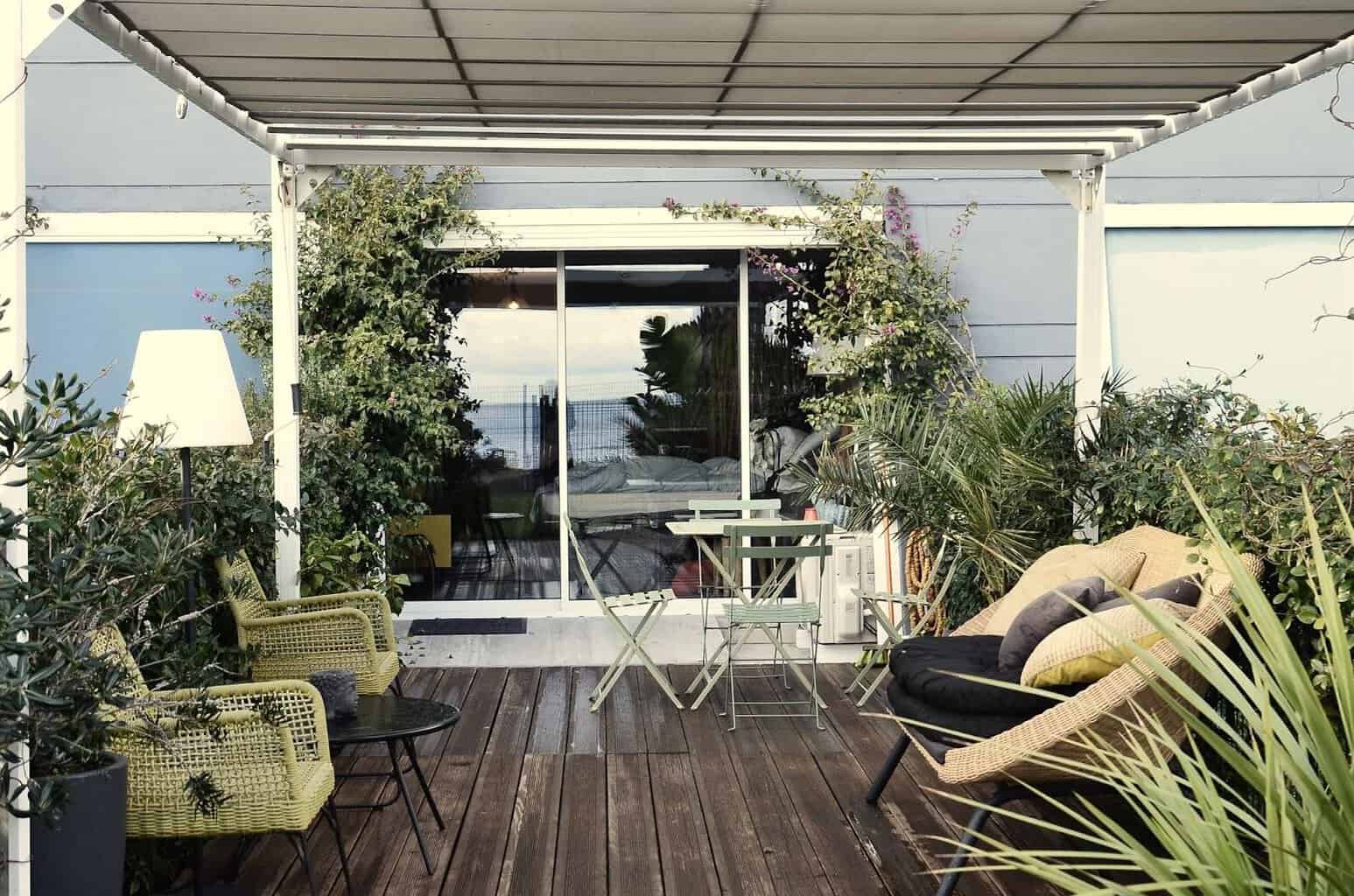 19. Arrange Fireworks Display
Ending your wedding with a fireworks display is a great way to end the night with a bang. Your guests will love the surprise, and it's a great way to create a memorable moment.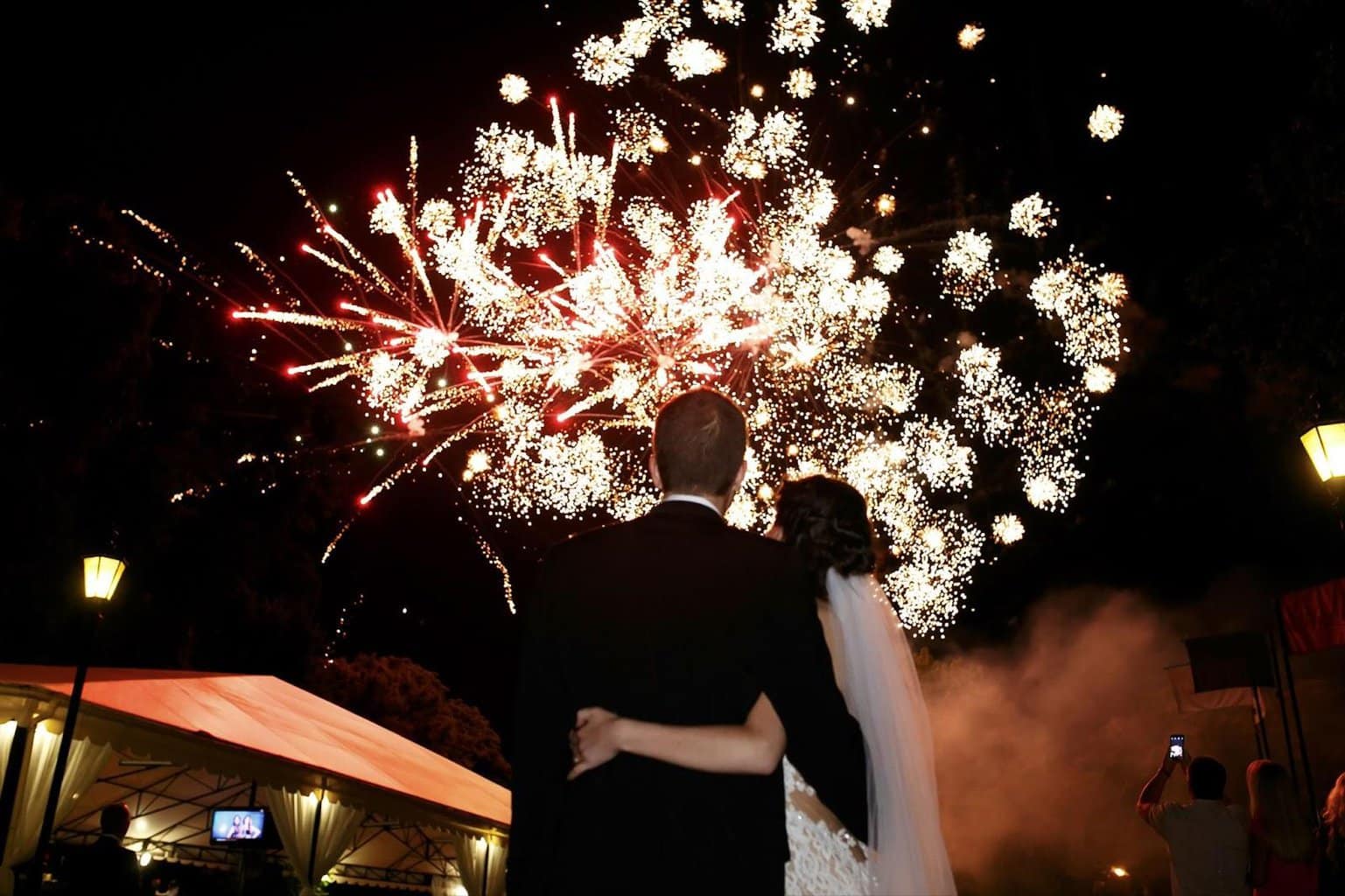 20. Have a Lawn Movie Night
Setting up a lawn movie night is another fun way to end the night. Your guests will love being able to relax and watch a movie under the stars. Plus, you can run wedding photo slideshows with the first behind-the-scenes shots and a movie of your love story.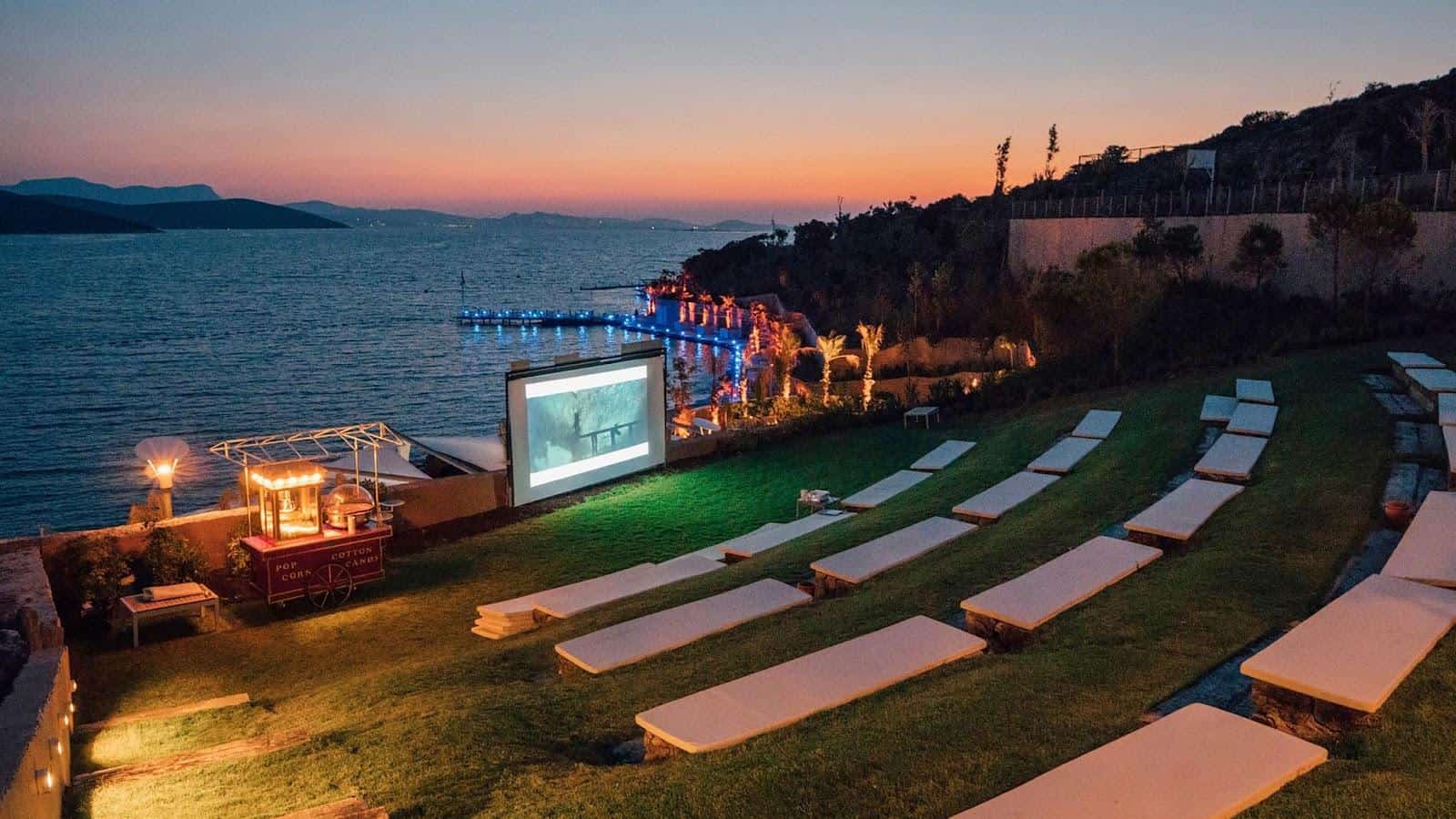 Entertaining your guests is an important part of planning your wedding. With these 20 ideas, you're sure to find a way to keep your guests entertained and create a day you & they will never forget. All of these entertaining activities will give you plenty of awesome photos to create the best wedding slideshow to preserve the memories of this important moment for a lifetime.