Contrary to some popular opinion, weddings really should be fun. Many invitees, especially guys, dread going to a wedding because they think it won't be much fun. But, that's just not necssary true. And, you can prove it by choosing some fun-loving activities that will make your special day memorable for everybody. So, in addition to the wedding reception guessing game, here are some activities that could do just that:
1.Photo Booth
Capturing candid wedding reception moments that can often be quite funny is easy with an on-site photo booth. With a photo booth, you can even be personalize it to match your wedding theme with props and a backdrop. Check out Focusbooth, they can make your reception a lot more fun and provide instant prints for your guests' enjoyment. Your photographer could give you and your guests some really funny candid shots, like when the best man embarrasses the groom, shots of your youngest little wedding guest, or some of the worst dancers plus candid shots of guests toasting, dancing, or even kissing. Everybody loves to see themselves in pictures. They also also offer Focus photography which can help make all that happen.
2. Games
Games are a great way to keep guests busy and having fun. If you've ever been to college or watched the Tonight Show with Jimmy Fallon, you know just how much fun beer pong can be. What about a colored martini pong!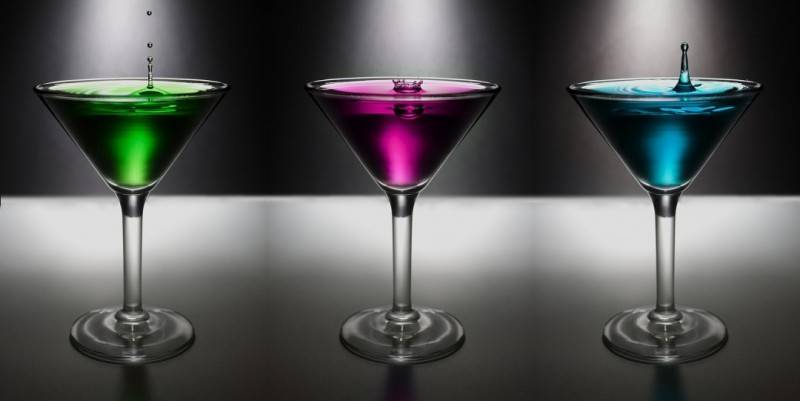 All it requires is some colored martini glasses, plenty of martini (or beer!) and ping pong balls. Or, if your wedding is outdoors, try some yard games like horseshoes, cornhole, or croquet. And, while you're at it, put another photo booth out there, too, for even more fun.
3. Food Truck
Guys (& gals) love food trucks. I personally loved reading this couple's story about their experience with a pizza & ice cream food truck wedding. What an awesome way to have fun for both boys and gals, save costs and enjoy your favorite food all while being surrounded by your loved ones.
Another good read is A reception Guessing games