Taking photos is like capturing time itself. With every click of the camera, you get a small little piece of the past saved for you that you can revisit anytime you feel like reliving certain happy moments. Taking pictures becomes even more meaningful when you shoot once in a lifetime moment, possibly like graduating, becoming an aunt/uncle for the first time, or most of all, when marrying. And what mountainous amount of money actually gets spent on wedding shoots, right?!
Apart from making the worth of your wedding shoots for all that you spent on the photographers, it also does not seem fair to only have your most memorable pictures tucked away in wedding albums or simply on social media. Your happiest, most loved, and treasured moments for when you vowed to be with your love forever deserve to be displayed loving and proudly to the entire world.
While it can be difficult to display your most cherished pictures in a way that is not monotonous, here are a few beautiful ways to display your wedding pictures:
Custom Canvas Print
There is nothing that can show your beautiful wedding photos in more elegance than a classic canvas print. Big and bold, a canvas print will strikingly add more beauty to your originally exceptional photos. And it is better when you can customize your canvas for just the way you want it to be.
On CanvasPop, along with getting the option of portraying your lovely wedding pictures in a custom canvas prints, hand-stretched, especially for you with filters and personalization of your choice, you can also opt for collages and other prints. You can choose a beautiful canvas print or an elegant custom collage to portray all your beautiful all at once and in a single frame.
Or adding a big canvas in the middle of you on the altar, and smaller canvas on sides showing other highlighted memories is a good option, too! And best of all, it will be easier to install canvases than framed pictures which are relatively heavier. Also, canvases are exceedingly simple to clean.
Wooden print hangers
If you love a rustic touch in your home decor, adding a wooden element to your wedding photos is the best choice. It is very easy to do, and if you feel like adding a personal touch or effort to display your loved wedding pictures, dive right into this DIY.
All you will need is a few wooden cloth hangers with wooden cloth pegs attached to them and your wedding photos in any frame size. Polaroids will work, too!
Mark points on your walls where you will be wanting to hang your wooden hangers and hammer some nails to the points with utmost care.
Hang the hangers from the nails, and clip on the pictures to the pegs.
You can change the wedding pictures as often as you want with this DIY idea, or add new pictures as your relationship timeline grows on!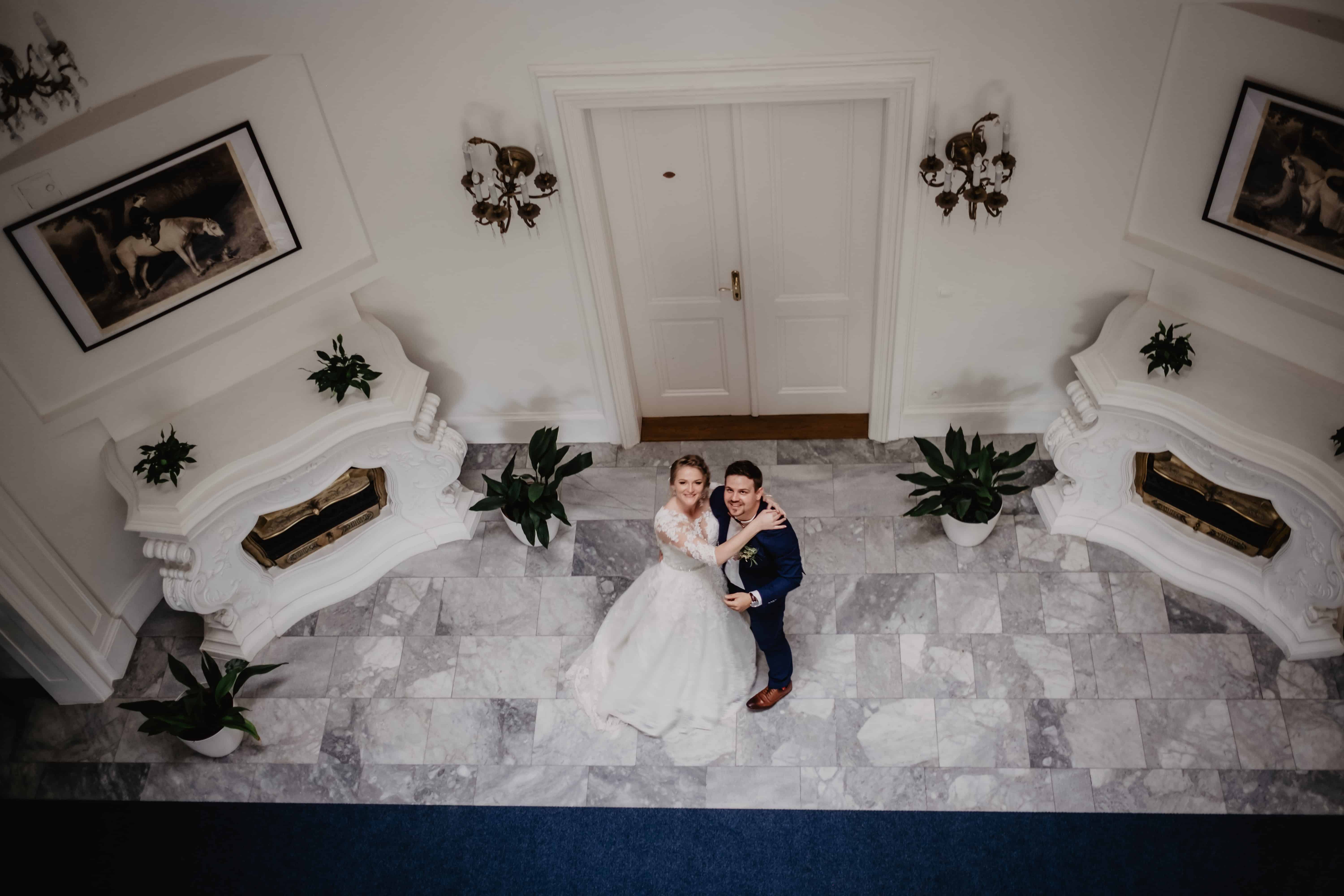 Electronic photo frame
The world is digital, and your wedding display should be, too. While you can opt for the old-style frames featuring your wedding pictures on the side of your bed, or a night table, it will be fascinating if you could get a frame, where you can change the pictures multiple times, and that, too, just in a few clicks!
Surprisingly, you can get this done with a digital frame. Easy to use and very convenient to accommodate wherever you like, you can get this frame for your living area, bedroom, or also for your office desk. It would be lovely to have your love be that close to you while you hustle tirelessly!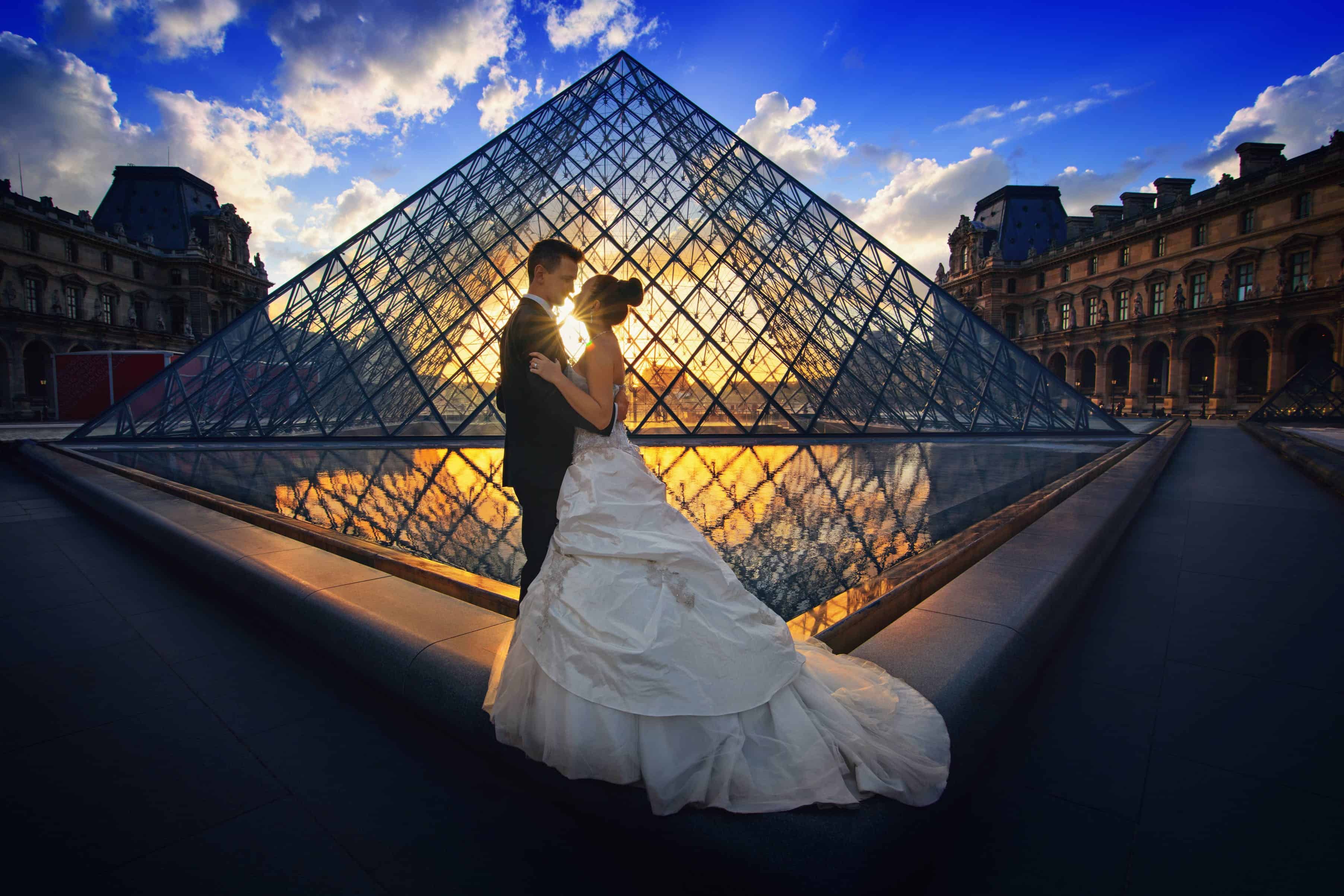 You can change the picture displayed just with a few clicks from an app installed on your phone. And thus, you have an easily portable, high definition solution to portray your pictures!
Wedding Invitation photo frame
We are definitely certain that your wedding invitation was nothing less than extraordinary, and we also know that it would not be fair to not portray your expertly picked wedding invitation alongside your wedding photos. So, another beautiful way to display your absolutely gorgeous wedding pictures is to get it displayed in two picture frames, besides your wedding invitation.
You can choose foldable two picture frames, make a collage of wedding pictures around your wedding invitation, or print a wedding picture on a photo sheet along the invitation and display it in one frame.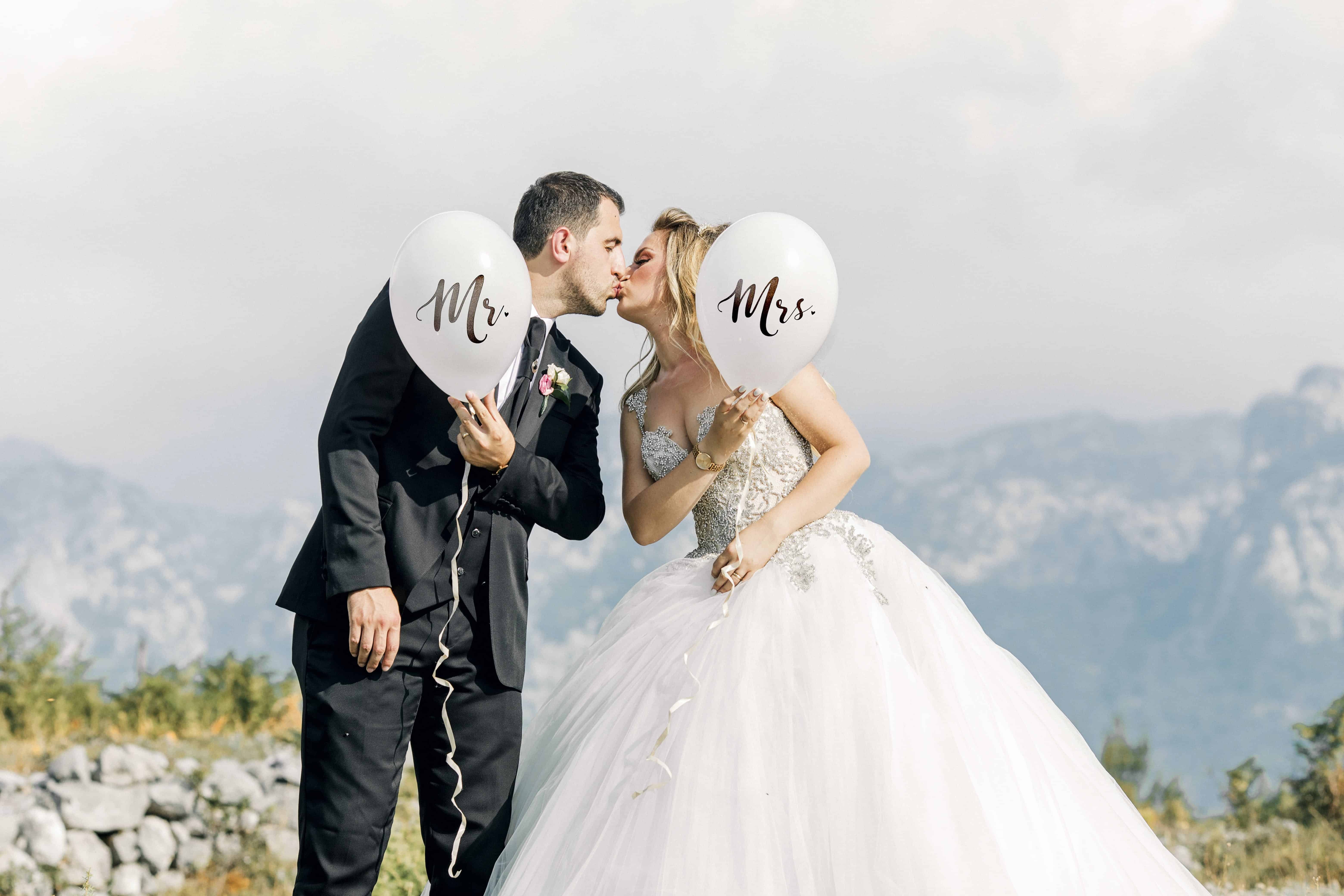 The elegance of the invitation card, including you and your beloved's sheer beauty, will simply be your best-owned home decor!
Wedding pictures clock
There are several ways to install your wedding pictures and make them look pretty, but it is even more fascinating when your cherished pictures get a function to perform. And, what can top it off other than a beautiful picture clock ?!
What you will need –
12 wedding pictures. More preferably, you can opt for pictures that follow your relations timeline, like from the beginning of your relation, to your engagement and then your wedding. With time you can add in pictures as your family grows!
A clock machine.
What you need to do
Mark the points where your pictures need to go based on the 12 points of the clock and hang them.
Now, simply set your clock machine and have it installed right where the clock needs to be!
Coffee table book
A coffee table book featuring all the pictures of your fairytale wedding is a genuinely intriguing book to display your wedding pictures. Place it elegantly beside a beautiful flowered vase and amaze every visitor that views the book!
We hope these easy ways will help you to beautifully display your marvelous wedding pictures!