venue Archive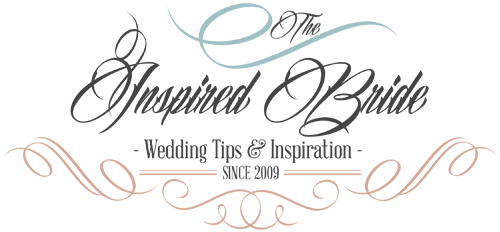 With the average American wedding costing almost $30,000, it's getting more and more expensive to throw the party of your dreams. Unless your last name is Warbucks, you'll need some tips and tricks to help you save money on your big day. Here are a few ideas to make the most out of your wedding budget.
1. Cut down your guest list. This is probably the biggest thing you can do to trim costs. Think of it this way: each guest adds an additional fee at the bar, for food, for cake, for invitations, and sometimes even at the venue. To avoid hurt feelings, it's best to cut guests in groups. Do Mom's coworkers from her last job really have to be invited?
2. Consider a traditional venue. It may surprise you to learn that it's often cheaper to get married in a synagogue or church than in places advertised as "wedding venues." Have the reception at a local restaurant afterward, or invite everyone to your place for a backyard barbecue, cake, and punch.
3. Make and print your own save-the-dates or wedding invitations. Some professional printers can charge up to $15 for each invitation. This can include letterpress text, embossing, envelopes, and by-hand addressing services. Get creative and make your own.
4. Do some DIY decorating. Though you may not think of it when the florist asks you if you'd like a centerpiece for each table, these decorative details add up. A really popular idea because everyone can see your handiwork is to enlist your bridesmaids to help you make pretty centerpieces that go with your theme; order crafting supplies from a wholesaler or pick an inexpensive item like mason jars to fill with fake flowers.
5. Get a little help from your friends. Do you have a friend who's a DJ? How about a professional photographer? Ask them if they'll offer you a special rate on their services as a wedding present. Tread cautiously, though – if they decline, you should still invite them to celebrate with you, and only hire someone whose work you've seen and trust. Websites can be considered friends too. TungstenWorld is constantly offering promotions for you and your fiancé to find the tungsten wedding band you've been dreaming of. Read more about their comfort fit bands here.
6. Trick the calendar. The busiest seasons for weddings are Spring and Fall. Rates at venues and from caterers typically drop in the off-season; call for a quote with two different prospective dates. The difference might surprise you. Daytime weddings are also generally priced more reasonably than night weddings, as daytime food service is often lighter and less elaborate.
7. Buffets beat sit-down dinners. It's often less expensive to serve food buffet-style rather than having a sit-down dinner. Work out with the caterer what your cost per plate will be, then compare costs with a general buffet for that number of guests. If you choose the buffet, as a bonus, you won't have to spend the extra money to accommodate special dining requests (gluten free, vegetarians, and kids).
8. Put a cork in the open bar. Yes, many people consider it gauche to throw a wedding without a full open bar. But those cocktails can add up, while you're also paying for one or more bartenders. Consider an open bar restricted to wine and beer, with just one bartender manning the drink station. Your alcohol-imbibing guests should have nothing to complain about, and it'll be safer for everyone to drive home afterward.
9. Forgo the big wedding and spend the money on the reception. Some couples don't care about standing up in front of all their friends and making a commitment; they just want the festivities afterward. If this is you, consider romantically eloping or just inviting your parents to a civil ceremony. Then put your wedding budget toward throwing a night for your friends, extended relatives, and coworkers that they will never forget.
If you have read the price tag on your dream bridesmaid dresses or you've been given a quote for the flowers you want and you think it's the absolute final price, think again. There are times when you can negotiate with wedding vendors so you can get a better deal on most things you need for your wedding.
You're Buying More Than One Piece
If you are purchasing more than one thing from the wedding vendor you've chosen, this may be a great way to negotiate for a lower price. Many vendors will give discounts if you purchase several things from them, such as all of your bridesmaids' dresses or flowers to fill multiple tables. Simply ask if they have a bulk discount and don't be afraid to let them know you're going to check with other vendors.
You're Buying in the "Off" Season
If you're having your wedding during what is considered the "off" season, you may be able to negotiate with vendors. Common off times include during the week and winter and fall, since fewer brides choose these times to get married. This means the vendors make less money and will be more willing to accommodate your budget.
Weddings are expensive, no matter which way you turn. However, they don't have to be as expensive as they could be. By checking out the most expensive parts of a wedding, you can come up with tricks and alternatives that will allow you to save money.
The Wedding and Reception Venue
Typically, the most expensive aspects of a wedding are the ceremony and reception venue. This depends on whether the venue comes with food and servers or not, and of course, the location of the venues. Many brides will pay tens of thousands of dollars for the venues. To save money, book the venues in "off times," such as during the week since most brides want to be married on the weekend. Call the venue you're interested in and ask about discounts and savings.
Flowers
Flowers are very expensive and they don't last long. They're one of the biggest expenses brides will have to budget for. There are some great ways to save on flowers. Vases with single flowers rather than total arrangements can save you money. You can also go with silk flowers, but some of these cost as much as fresh flowers. If you want to be creative and save money, choose hand-picked wild flowers for your wedding. You can also save by ordering local flowers from your florist rather than ones that are imported.
The Wedding Attire
Your dress alone could cost thousands of dollars, and then you have to factor in the price of a tuxedo, shoes for the bride and groom, accessories, etc. The cost can really add up. If you're not too sentimental, you could borrow or rent a dress for the occasion. Renting a tuxedo rather than buying can also trim the cost. If you want a new dress, look for last season's styles to save money.
By trimming costs in each area of your wedding budget, you can really save money while planning your wedding.