Whether you've always pictured white gold wedding bands, silver, or you've never really had a preference in mind, there are some tips that will help you choose the best rings possible. By using these criteria to search for your wedding band, you can make sure that it's both beautiful and affordable.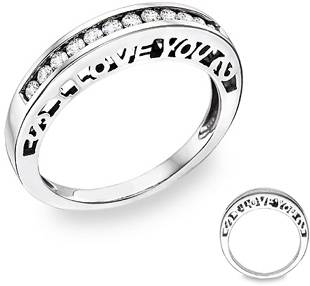 Designer vs. Non-Designer – Any time you choose something that was created by a popular designer, you're going to pay for that name as well as the materials the item is constructed out of. For instance, a Tiffany ring that has the same material value as a non-designer ring can still cost thousands more. If you can afford to pay for the designer and you really love the idea of a specific one, go for it. However, if you're on a budget, you may want to stick with a generic ring or a lesser-known designer.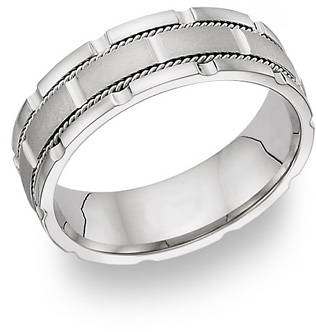 The Same Look for a Lower Price
White gold looks very similar to platinum, but the cost is thousands less for a wedding band. Similarly, sterling silver looks very similar to white gold, but the cost is even less. A gold-over-silver ring will look the same as a gold ring, but it will cost less. Cubic Zirconias are just as beautiful as diamonds but they cost a fraction of diamonds. You can also go with white topaz or sapphire, which are less expensive than diamonds but similarly beautiful.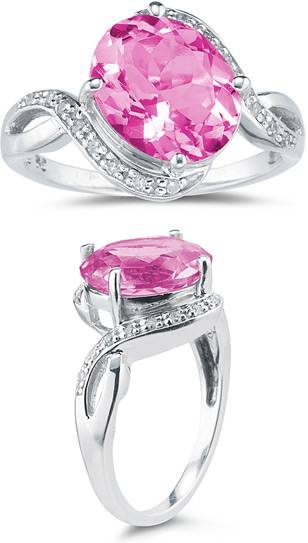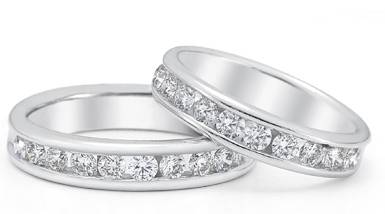 Additional Tips for Choosing Affordable Wedding Rings
Compare your dream ring by shopping online. This gives you a unique opportunity to find the lowest price available for that specific ring. You may also want to check pawn shops or online auction sites to find used rings – you can purchase the same ring used and pay a fraction of the price.