1. Shell Bouquets
Flowers are a staple accessory for weddings, more specifically as the bouquets for the bride and her bridal party. However, bouquets made of different sized and colored sea shells will compliment the location nicely while focusing on the unique characteristics your beach has to offer. You can create these bouquets yourself by collecting seashells from the shore of your favorite beach, or if you can buy a pack of shells online or from a craft store for a more cohesive look.
2. Seaglass Placement Cards
An elegant piece of decor for your beach reception is sea glass placement cards for the seating arrangement. This is an eye catching way to organize your guests while also adding an essence of the beach to the table. The caligrified pieces are available in a variety of colors on Etsy and are made from real recycled glass. Thus, using real sea glass leaves a natural, classy, and personalized impression on your guests.
3. Beach Wedding Dresses
Nothing says beach wedding like a dress that is breezy, flowy with some cute spaghetti straps that gives you a relaxed fit. This gorgeous dress from Pronovias US combines elegance, class and affordability.  Don't forget to check out their website for more ideas for wedding dresses for the beach.  You'll want to think back on this day and remember how beautiful, excited and relaxed you were.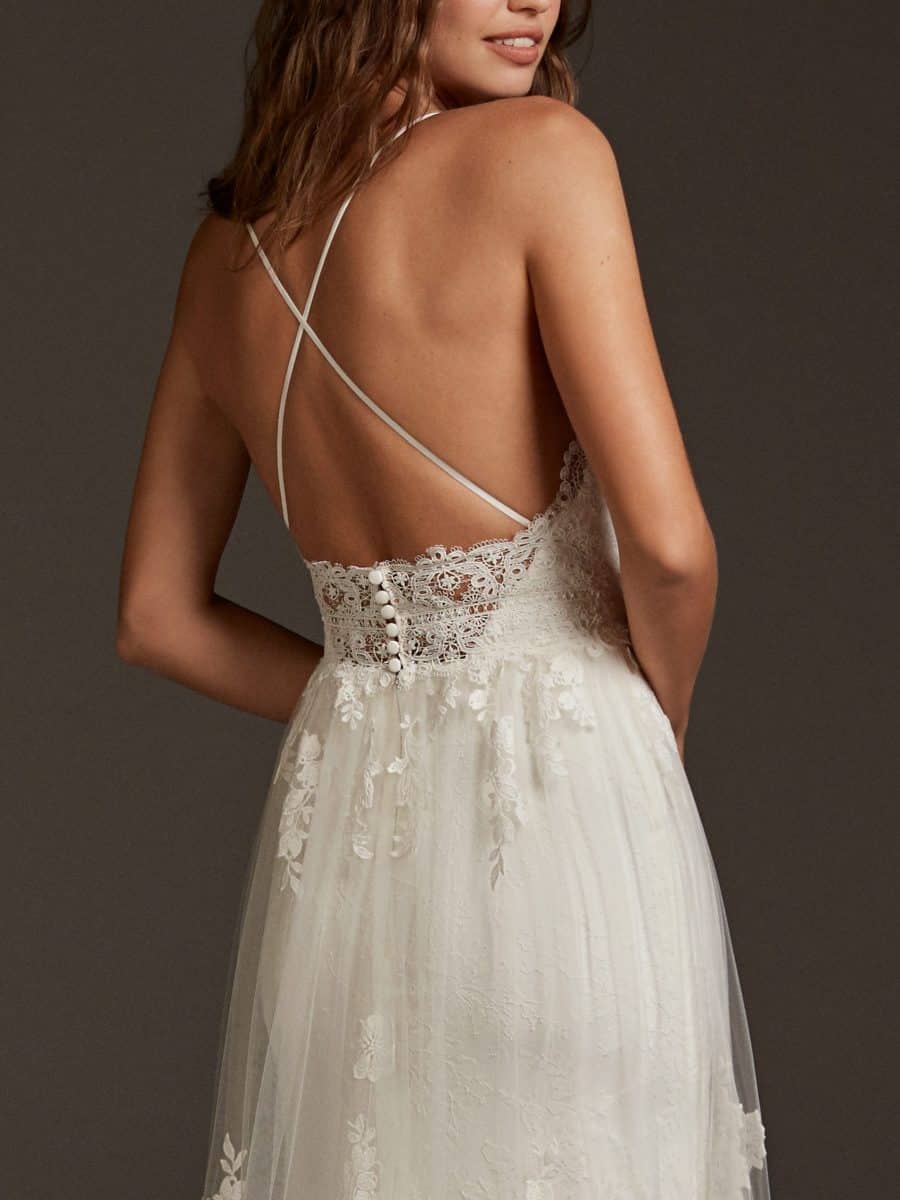 4. Spiked Snow Cones
As a kid, every visit to the beach involved me and my sister enjoying a plethora of snow cones at the concession stand. They were a fun treat for after our long hours of swimming, thus becoming our own tradition. Now, I enjoy them just as much as a unique alternative to plain ice cream. An even more delicious take on snow cones for adults are having them spiked with various drinks to add a carefree, beachy vibe to your wedding. You can recreate many iconic cocktails such as Moscow mules, tequila sunrises, pina coladas, and mojitos. And while most of the adults are enjoying their spiked snow cones, make sure to include non alcoholic options for the kids and non drinkers.
4. Sand Castle Inspired Cake
The great part about having a beach wedding is the amount of inspiration that comes from your natural surroundings alone. Pulling ideas from something normally taken advantage of, in this case the ground, gives the details of your wedding an intriguing sight to be seen. The cake is often a staple for a wedding, so why not give this traditionally classic dessert more character that directly correlates to your theme. A sand castle cake works as a decoration as well as a dessert that can either be made solely playful and quirky or can be a more sleek and artsy take on the sand castle. Either way, your beach wedding is the perfect place for this out of the ordinary cake design.
5. Sand Buckets for Kids
While children at Weddings are common and contribute to the nice aspect of family to the event, they're aren't always particularly tailored to them. However, having a beach wedding can give you different options on how to specifically entertain them, a fun way being making sand buckets filled with toys for playing with the sand. This is the perfect way to make sure the kids are occupied through a safe and easy activity that can be done anywhere on the sandy venue. You can even customize each bucket for the particular child to further their enjoyment through the evening.
6. Shoes Optional
In general for a wedding, it's pretty rare that the guests keep their shoes on for the dance floor at the reception. For a beach wedding, shoes are almost an inconvenience, so creating an innovative way to throw their shoes in a secure place brings a new layer to the beach theme. This linked photo lays out a few baskets to place your shoes in, with a sign that reads "drop your shoes before the i do's" hence a playful and useful way to give your guests the option for going barefoot.
7. Foot Brushes
While your wedding is mainly taking place in the sand, their may be areas where you wish to not get sand, or moments where you simply want to clean off the access sand on your feet. Brushes for your feet are cute accessories to give your guests for the wedding that are easy to create. You can buy wide paint brushes and diy a cute personalized message that lets your guest know their purpose.
8. Bottles of Sand as Favors
A simple yet completely on theme favor for your beach wedding is bottling up the sand from the beach location. This way the guests are able to take home a physical part of the venue for remembrance of your special event. The bottles can be various shapes with thank you messages on each, having the essence of a message in a bottle.
9. Water Entrance
A bold and unforgettable way to arrive down the aisle can start by entering on a boat from the ocean/lake of your beach venue. If possible, try looking into ways you can take a canoe or small boat to the venue with your bridal party to give your beach wedding an extra special moment. This works better if there's an available and fairly close pier to the shore.
10. Circular Seating Around the Altar
To make the ceremony a slightly more intimate moment, arrange the seating in a circle around the bride and groom. While this may disrupt the vision of the altar being directly in front of the water, the circular image in the sand is a inclusive and overall warmer image that pulls more focus on the couple.