Planning an outdoor wedding can quickly become an overwhelming project if you aren't properly prepared. Arrangements for an outdoor ceremony and reception are often more complex than they might be for an indoor space because you'll need to account for everything from poor weather conditions to the accessibility of basic amenities. You'll also need to connect with your vendors, including your planner, photographer, and wedding DJ, to ensure that your wedding day is a resounding success.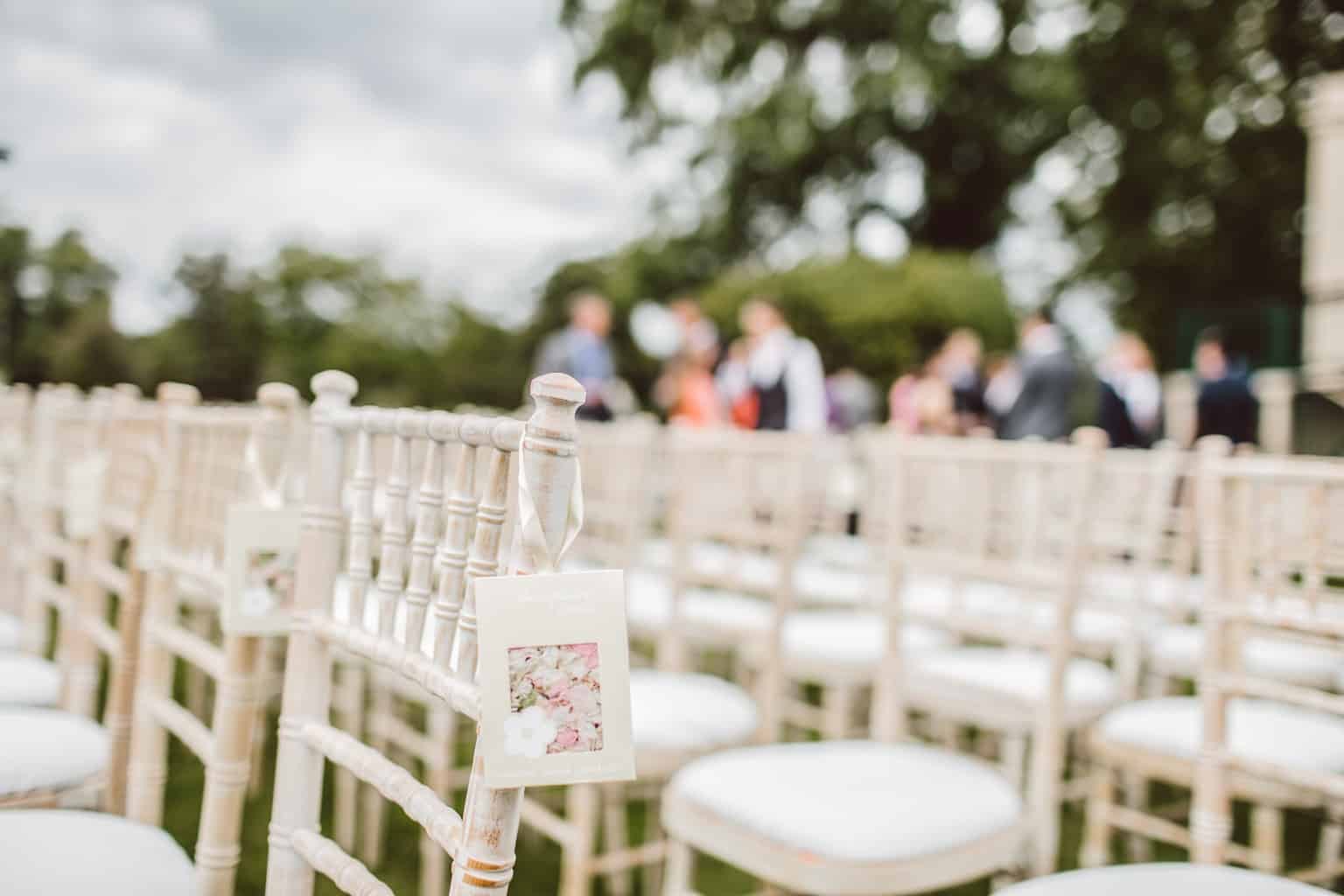 If you're considering an outdoor wedding, you probably already have an idea of what your big day will look like. However, there are a handful of considerations that you'll need to think about before you select a venue, send invitations, and set a date. Here are a few wedding planning tips to help you throw a party that you and your guests won't soon forget.
Selecting a Venue
The right outdoor wedding venue for your ceremony and reception offers an iconic, scenic background that connects the couple and their guests to the surrounding area's nature. To find the right place for your special day, you should first research the area surrounding the venue. If mountains seem appealing, you may want to consider states like Montana and Colorado for your wedding. If beaches sound like the right place for the celebration, California and Hawaii are sure to be a good fit. The best outdoor wedding venues are a destination of their own, offering everyone attending the chance to enjoy the outdoors.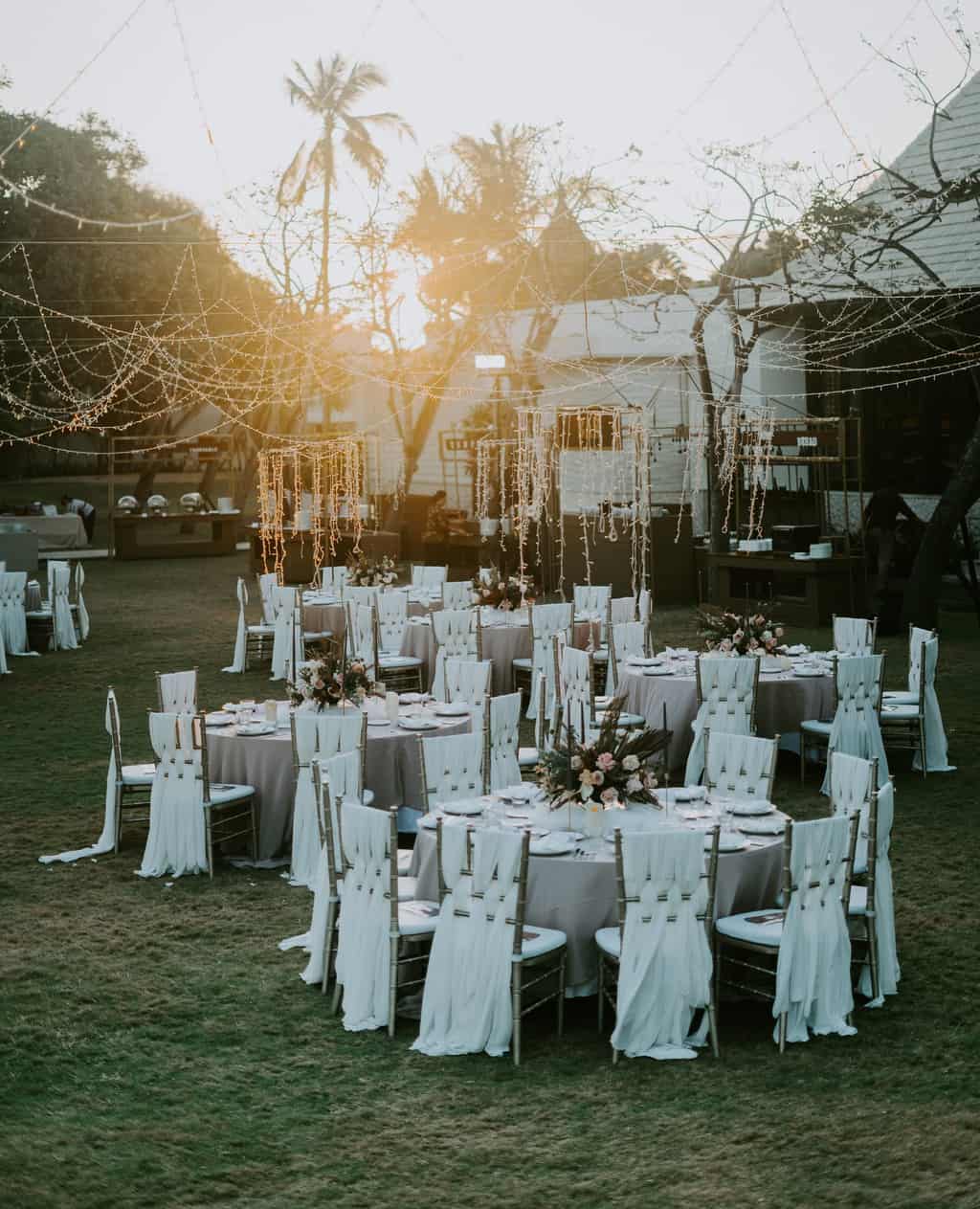 The next consideration when selecting a venue is the availability of basic amenities, such as food, clean restrooms, and electricity. While the atmosphere and environment of a hidden getaway in the mountains might sound nice, it's usually inaccessible for both guests and vendors, including your DJ or live band, your photographer, and your catering team. Many outdoor wedding venues offer packages that ensure you have everything you need for your big day without having to worry about things like power, bugs, or the availability of an indoor space in case the weather goes south.
Keep the Decorations Simple
Decorations for indoor weddings are often ornate and intricate, but it's best to keep them as simple as possible for outdoor weddings. Set up and clean up are often a hassle in the outdoor space, particularly if the weather is acting up. Everything that you're assembling for decorations should be able to stand up against the wind so that it isn't getting in the way. Stick to the basics– candles and flowers are certainly a necessity, but you don't need to worry about the rest. After all, it's the surrounding nature of the venue that will set the stage for the perfect evening.
Review the Rules
Many venues, municipalities, and state laws have restrictions in terms of sound, lighting, and serving alcohol. Before you begin formal planning, make sure that everything from your schedule to your vendor bookings is in compliance with these restrictions. Hiring an open bar for your wedding? Most vendors that serve alcoholic beverages for these events will let you know about the rules for their local area upfront. If there are regulations regarding noise or volume, you may need to shift your schedule.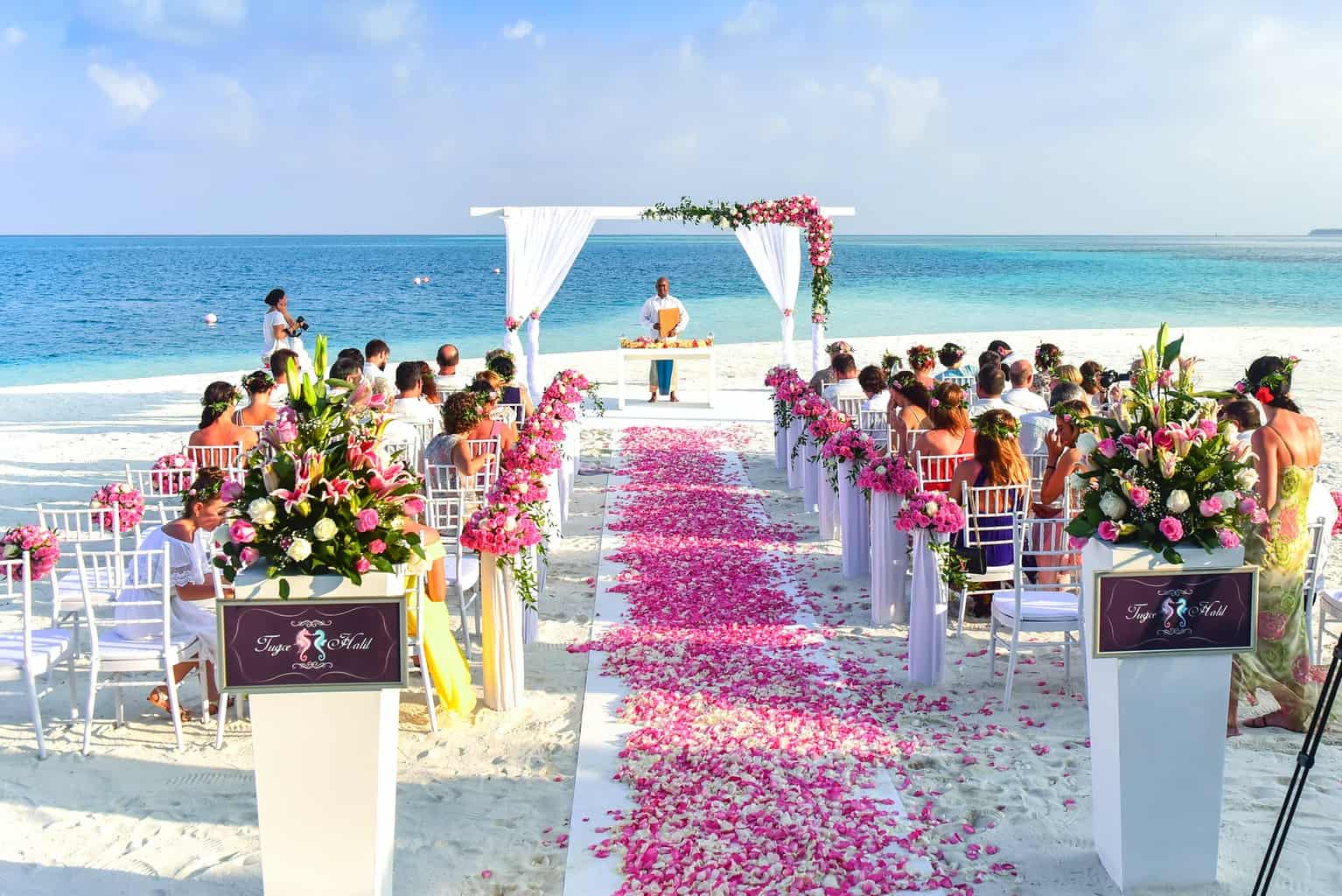 Bug-Proof Your Venue
Bugs and other pests can have a substantial impact on how enjoyable your event will be, no matter where you're planning. Citronella candles and other bug-proofing purchases can immensely improve the evening atmosphere. However, your first call should be your venue's manager to address these concerns. Places that host weddings with regularity probably already have a plan. If you're choosing a spot that's far off the beaten path, you may want to call an exterminator.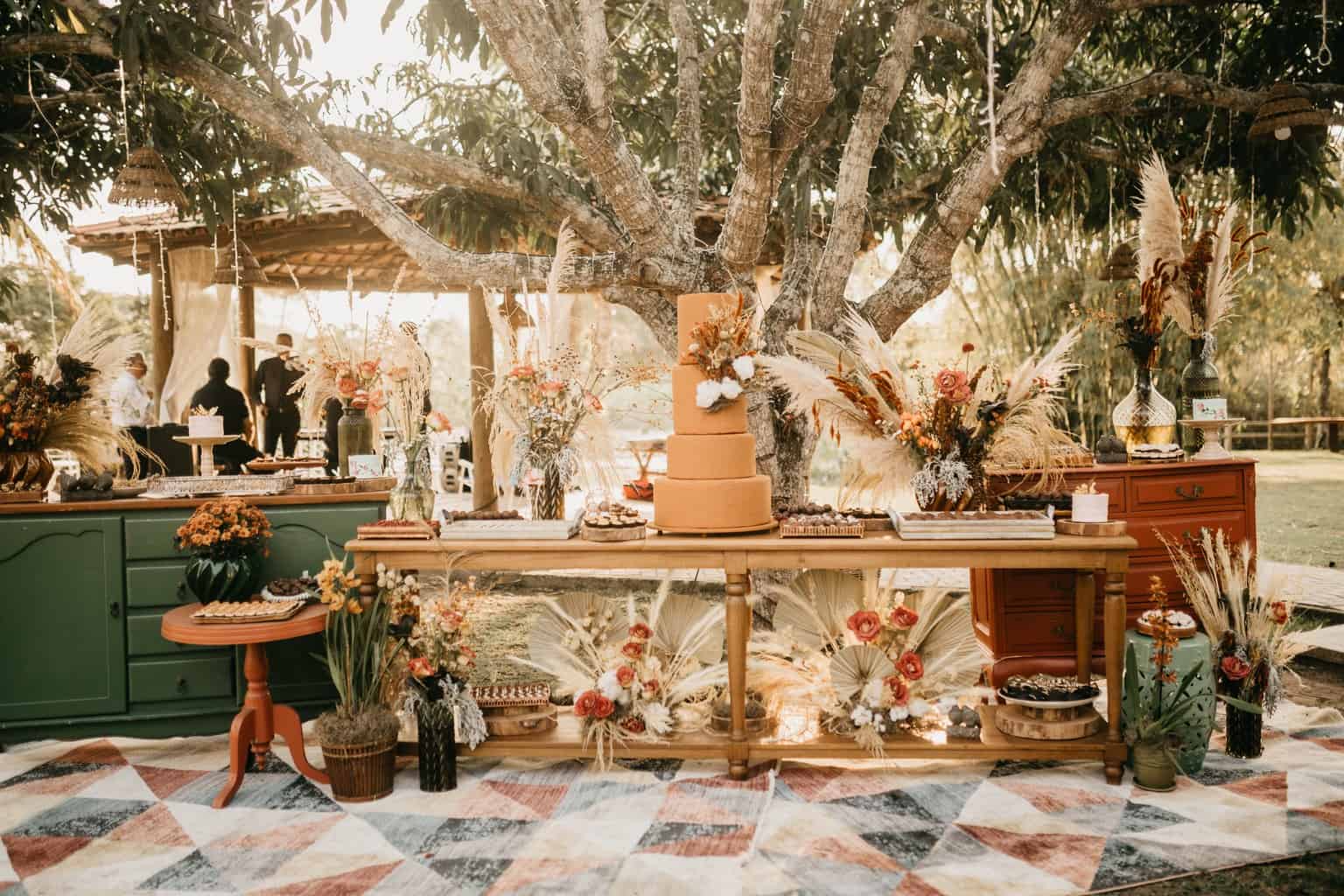 Consider Transportation and Accommodation
Depending on the location of your venue, you'll likely need to review potential accommodations for your guests. Many outdoor venues, such as a ranch or bed and breakfast, may have space to house your guests on-site. However, this isn't always the norm. If you're choosing a gem that's hidden away in the countryside, then you'll need to review your transportation plans. If you and your guests are staying off-site, a shuttle service might be a good option for getting your guests from their accommodations to the venue itself. If your guests are traveling to your venue from out of state, you'll also need to think about arranging pickup from the airport.
Research Nearby Activities
Depending on the location of your wedding venue, there are likely a handful of exciting outdoor activities for you and your guests beyond the ceremony and reception. Hiking, biking, and boating are all fun options depending on the climate and surrounding environment. If you're planning for the wedding to occur in winter, snowshoeing, skiing, and snowboarding are other top-rated options. States like Arizona and Southern California are also popular for weddings because of the availability of warm weather options at any time of the year.
Create a Backup Plan
A backup plan for your wedding is undeniably an essential component of any outdoor wedding plan. Even if you're hosting the event in the middle of summer, you'll need a space where you and your guests can go if it's raining. The best outdoor wedding venues offer indoor and outdoor spaces for your special day, ensuring that everything goes as smoothly as possible. Make sure your decorations, seating arrangements, and tent can all handle a spot of weather- a little bit of rain doesn't necessarily mean that everyone needs to head for cover immediately.
Enjoy Your Wedding Planning Experience
Organizing your wedding doesn't always have to be a stressful experience. There are plenty of opportunities to get creative and think outside the box when planning the event. However, if planning your special day is personally too much of a hassle, you may want to consider hiring a wedding planner. Professional wedding planners can help you coordinate everything from small décor elements to hiring vendors, including your wedding band or DJ and wedding photographer. Whether you're planning the ceremony and reception indoors or outdoors, the end goal is always to create an unforgettable, once-in-a-lifetime experience.