When you decide who you want to invite to your wedding, you are choosing the people who have meant the most to you over the years. You want to surround yourself with the people who have encouraged you, influenced you, and helped make you the person you are today. When you have that many special people in one place, you want to make sure they are taken care of well. Here are 7 ways to keep your guests comfortable at an outdoor wedding.
1. Bug Spray Relief Station
Biting mosquitos and gnats can take the fun out of even the best party. Supply your guests with bug relief to make sure they can party all night.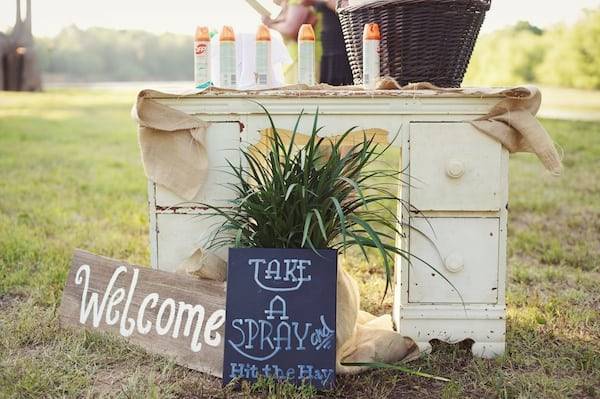 Photo Source: Brisbane-marriage-celebrants.com.au
2. Sunglasses
On a bright summer day, allow your guests to witness the ceremony without being blinded by offering sunglasses. These can double as a fun personalized guest favor.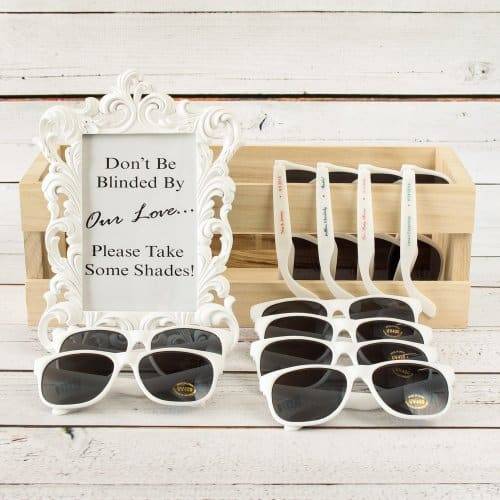 Photo Source: Warriortraining.us
3. Umbrellas
Help your guests escape the heat by making umbrellas available to them. Umbrellas are especially helpful if your venue doesn't offer much shade.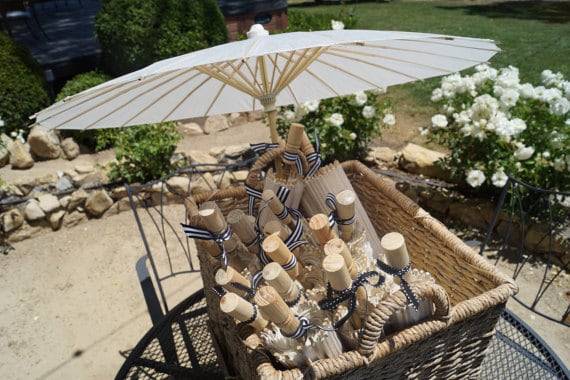 Photo Source: Etsy.com
4. Fans
It's no fun sweating in a crowd on a hot day to witness a summer ceremony, so give your guests fans to relieve some of the heat. Some couples design their ceremony programs to double as a fan.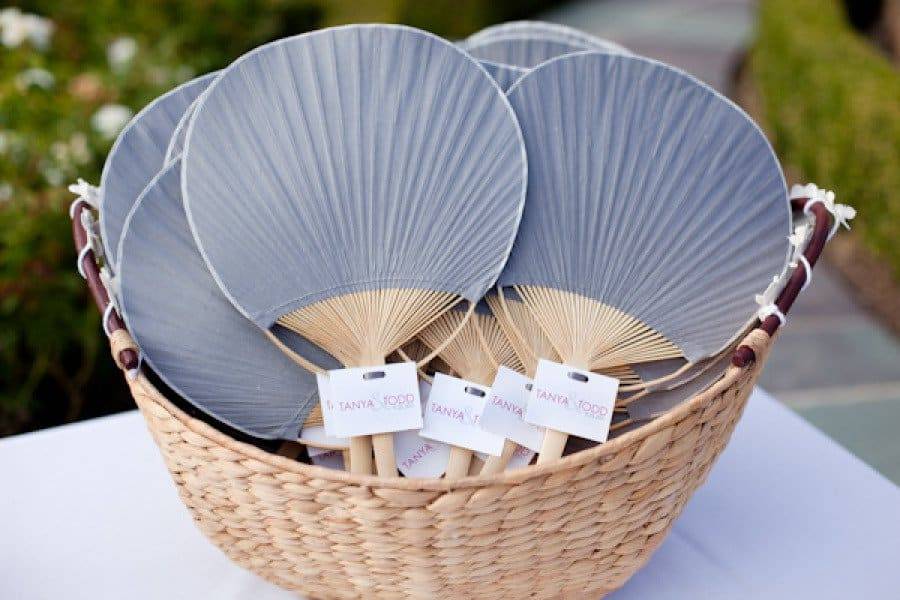 Photo Source: Stylemepretty.com
Photo Source: Theweddingoutlet.com
5. Flip Flops
Ensure that your guests never get tired of dancing by providing flips flops for them to change into when their fancy shoes become uncomfortable.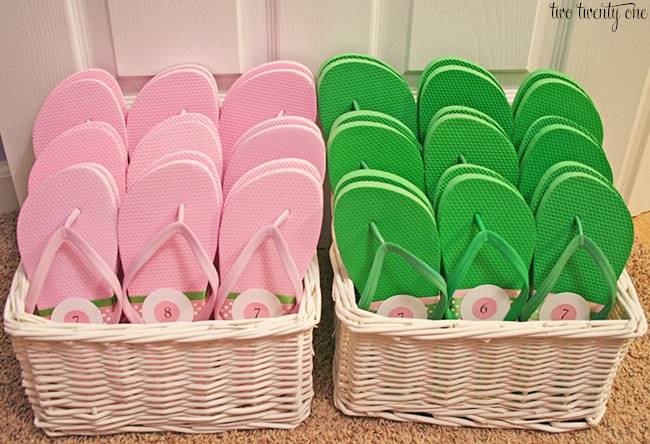 Photo Source: Twotwentyone.net
6. Hydration Station
This is a must on a hot summer day! Make hydrating liquids available before, during, and after the ceremony so that nobody gets dehydrated.
Photo Source: Eric Laurits via Bellweatherevents.com
7. Blankets
If you are planning an outdoor wedding during a season when temperatures might drop below the level of comfort, make blankets available for your guests to snuggle in to keep warm.
Photo Source: Weddingsonline.ie