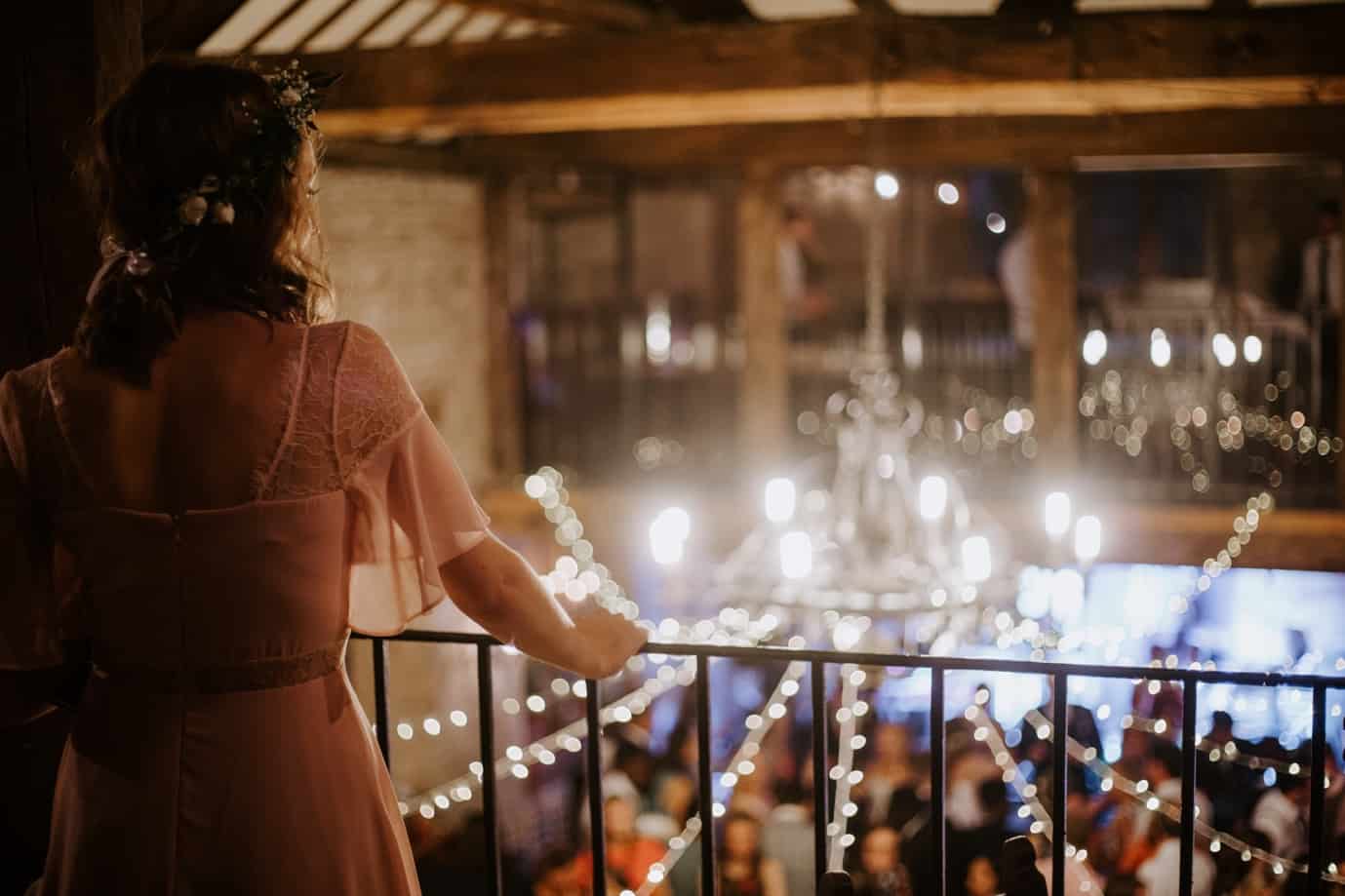 The venue is the biggest part of any wedding – literally! For most couples, it's where their planning journey begins, and it'll ultimately influence every other element of your wedding too. With so much riding on it, the pressure is on to make the right choice.
Maybe you've been dreaming of this moment for years and have already got a good idea of the sort of venue you'd like. Or, maybe you've suddenly realized you don't have the faintest idea where you want to tie the knot. The good news is the latter is way more common than you'd think, and that means there's also plenty of help on hand for couples who need it.
My experiences working with venue finders over the years means I've picked up some fab tips for landing your dream wedding venue – even when you don't know what that looks like! Start by asking yourself some key questions…
Where do you like to spend your free time?
Or where would you choose to be if you had more free time? Do you wish you lived on the beach? Do you yearn for the countryside between 9 to 5? Do you find the energy of the city draws you to it?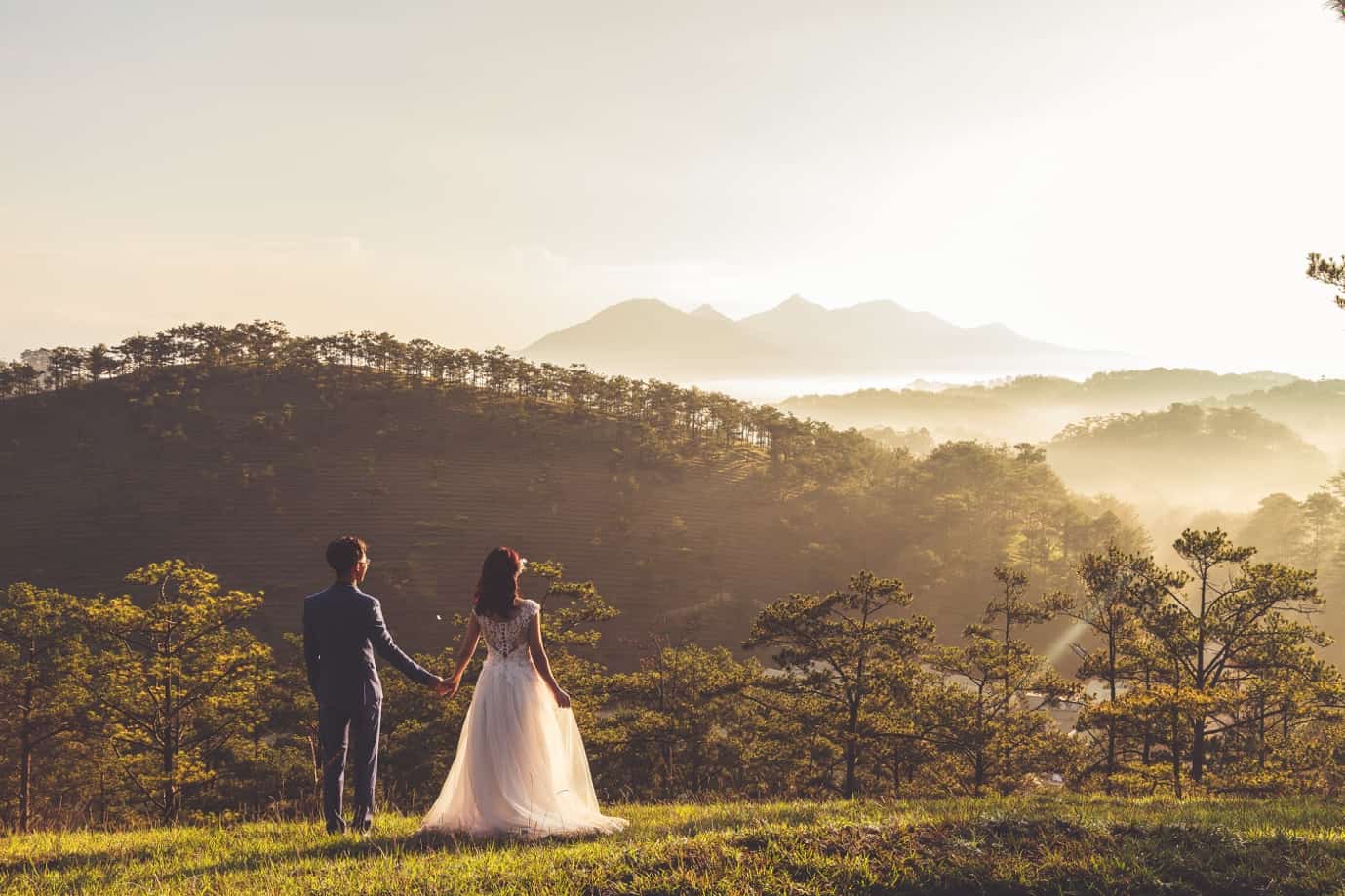 Whether you like to maximize the time you spend in nature, try to take spa trips as frequently as possible, or find yourself wanting to explore city after city, you'll be able to find a whole host of settings to suit your leisurely tastes.
What aesthetics do you love?
This is another great question to ask. Minimalism? Maximalism? Cottagecore? Regency? Rustic? Beachy? Deciding which aesthetics you like is a great way to narrow your options down further.
For example, you might love London, but you can find almost any type of venue there so that answer doesn't help much on its own! Instead, if you can establish you like being in the city AND have a penchant for all things luxurious, then you can begin exploring options properly.
(FYI, for those who do like the idea of a luxury London wedding, some great venue options are:
Thank me later!)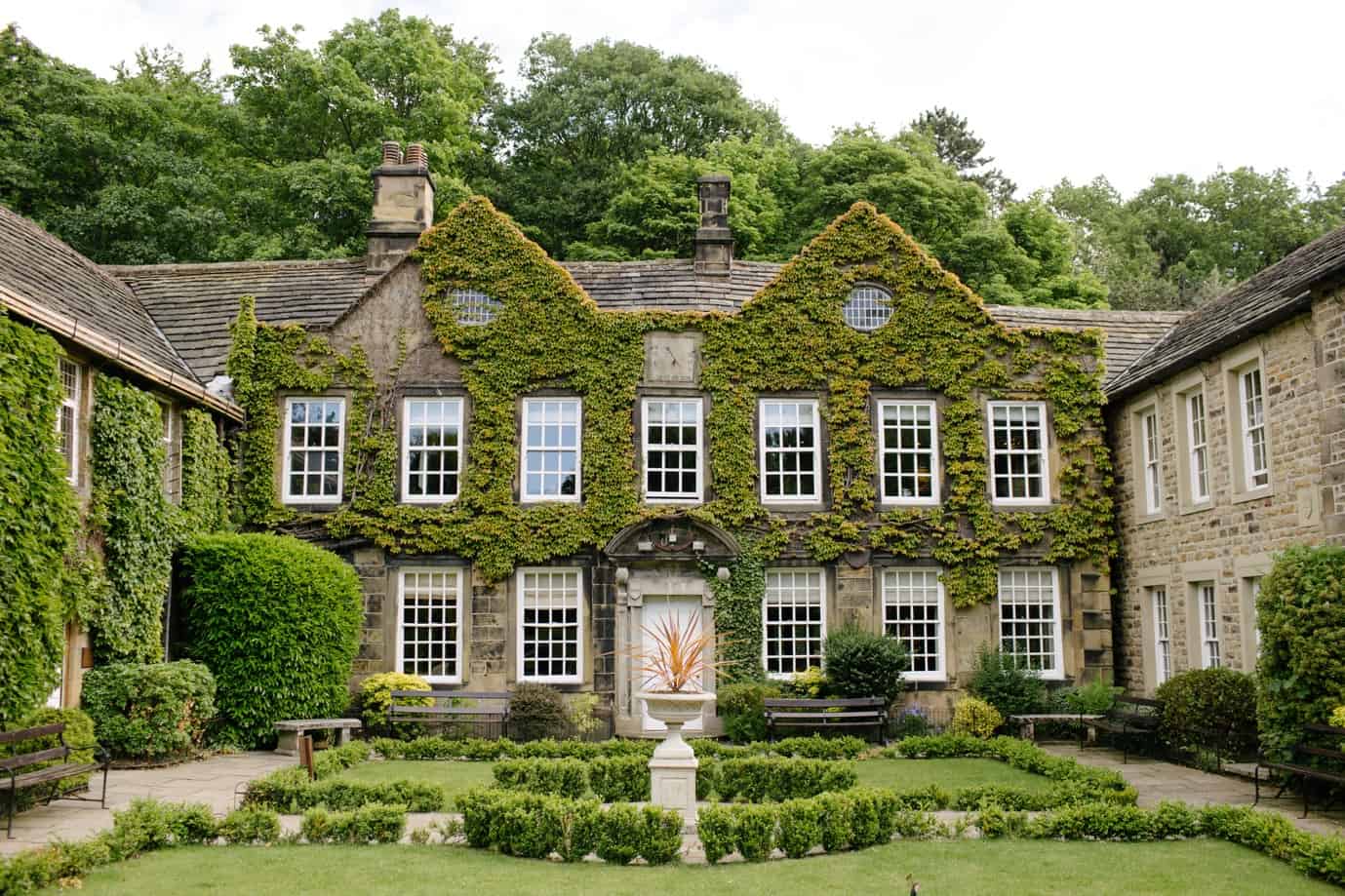 Is there somewhere special to you both?
Have you considered locations that some of your relationship landmarks took place at? How about the beautiful forest you went for a stroll in on your first date? Or the park where you picnicked and officially became boyfriend and girlfriend?
You might not have thought about these places since, but now could be the perfect time to revisit them and solidify their importance in both of your lives.
You don't have to pick a place you've already been to either. If there's somewhere you've always talked about going together, your wedding could be the special opportunity you've been waiting for. After all, getting married may be a once in a lifetime event – you might as well go all out!
Have a rough guest list in mind
This is all too easy not to have in mind when choosing a wedding venue, but it might make all the difference to your final decision!
The smaller your guest list, the more flexible you'll get to be. Ultimately, your venue options need to have capacity for your final numbers. Even if you're not sure exactly what those will be at this early stage, you'll probably know whether it'll be closer to 50 or 500 so you won't end up being caught out.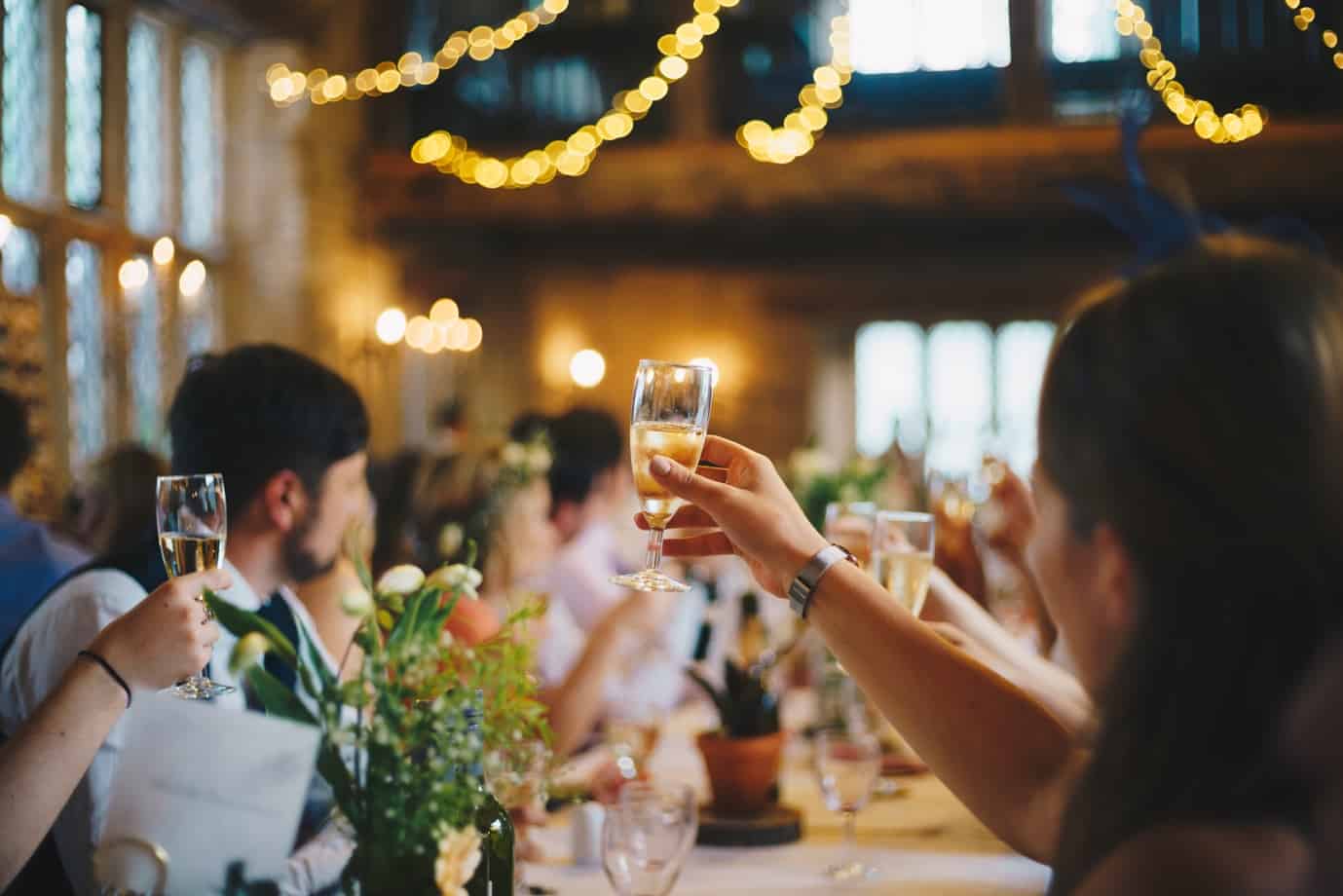 And have a rough budget in mind
Similarly, you might not have settled on what you're willing (and able) to pay for a venue yet, but it'll impact what's worth looking at from the offset. In the UK, the average cost of a wedding venue in 2021 is £4,354, but you might find you're comfortable capping it at £2000 or really want to go all out with somewhere £10,000+.
No matter what your budget is, you should be able to find a setting to suit you both as long as you're willing to be a little flexible. Plus, there are always ways of getting the cost down a little further, if needs be. (Keep reading if you want to hear about that…)
Bonus tips!
There are a few extra things worth knowing when you're on the hunt for your perfect wedding venue. They won't always have an impact on what decision you make, but it might open doors you weren't even aware of!
Weeknights are cheaper
If you've fallen in love with a place but can't quite justify the price tag, consider having your happily ever after on a less popular day of the week. Sunday – Thursday tend to be harder for venues to fill (especially wedding venues) so they're more willing to hire it out at a lower cost.
Whilst having your big day on a Thursday isn't an option for every couple, it might be the only way you get to enjoy the wedding venue of your dreams – and maybe that makes it worth it.
Similarly, so are certain times of the year
If a weekend night is an absolute must, consider tying the knot at an different time of year. Traditionally winter weddings have always been less popular than summer ones, but that means come September, many wedding venues' diaries start drying up!
Just like they want to fill weekdays, they also want to encourage business during the colder months of the year. Hence why, you (and your bank account) will have a much easier time nabbing a weekend in November rather than August.
One thing to be mindful of in post-covid times is that these rules are a little all over the place at the moment! Many who put their wedding on hold in the last year had secured dates around this time, alongside the ones always planned to happen now! That means availability in general is a little harder to find than usual.
However, if you're planning for your wedding to happen in the next one or two years, it's more than likely this 'backlog' will have been cleared by then – so carry on as you were!
Check which suppliers are their 'go-to'
This is a really handy general planning tip, especially if you're trying to save time. Most venues will have a little black book of suppliers who they work with time and time again. That means they know the venue well and can provide a really fabulous service, without you having to worry if they'll be a good fit or operate as they're supposed to.
It can also be a really good way to find suppliers you might not have come across otherwise, as the event teams at venues have a much bigger net for finding niche, high-quality companies. Finally, venues won't work with businesses who don't do a good job more than once, so listen to your venue rep's recommendations!
Decide if you want somewhere 'exclusive'
Every wedding venue can be put into one of two categories: exclusive hire, or non-exclusive hire. If you're imagining a day spent undisturbed by the outside world and in your own bubble, you'll want one that's available for exclusive hire. Otherwise you might end up having to share your venue with another wedding party on the day.
That isn't the end of the world and most venues will work hard to make sure any overlap between parties is minimal, but there is also only so much some places can do. If you don't mind then great because the world is your oyster! But if it's make or break, you'll want to clarify that at the very beginning.