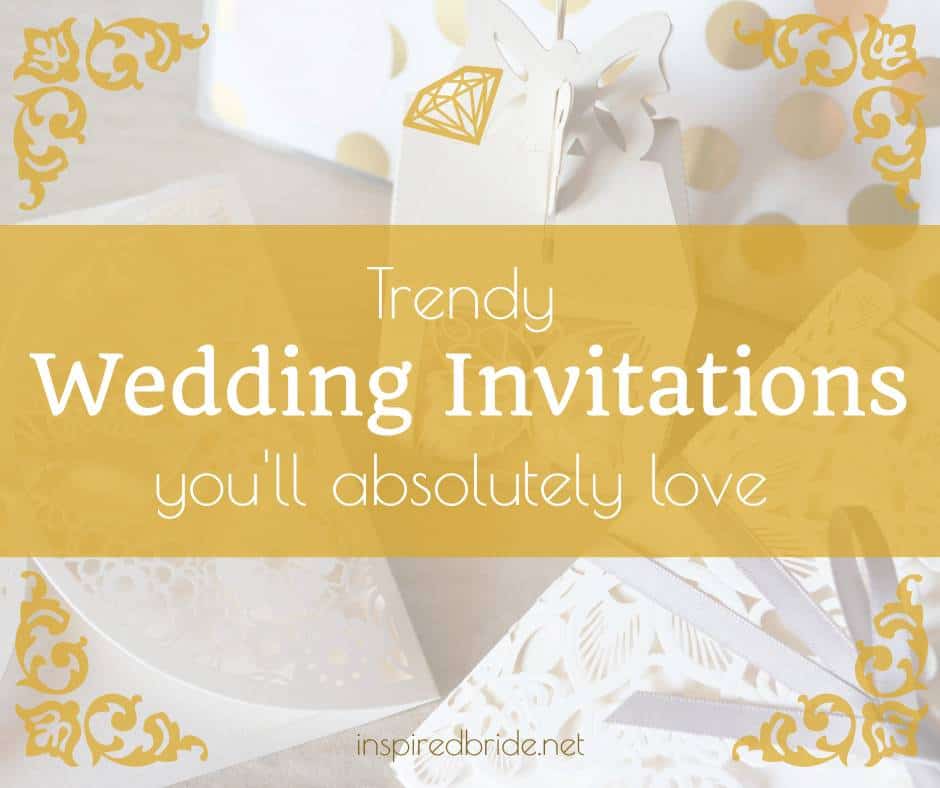 Couples are having a lot more fun designing modern wedding invitations than they used to. Aside from Save The Date cards, this is the first interaction that guests have with your wedding. With this in mind, couples are going well out of their way to present something fun, elegant, unexpected, and on-theme.
Most brides have at least a vague idea of what they want their wedding invitations to look like but could use a little help in the "how to" department. Every bride could use a little inspiration.
To help with both scenarios here are this year's most trend-setting wedding invitation ideas.
1. High-End Vintage
Sometimes vintage just looks old but choose the right color combo and font and you'll wind up with an elegant invitation. For best results, focus in on a city which inspires vintage appeal like Paris, Athens, or 1920's New York. Either way, delicate calligraphy, hand-drawn illustrations, and muted colors are absolute musts.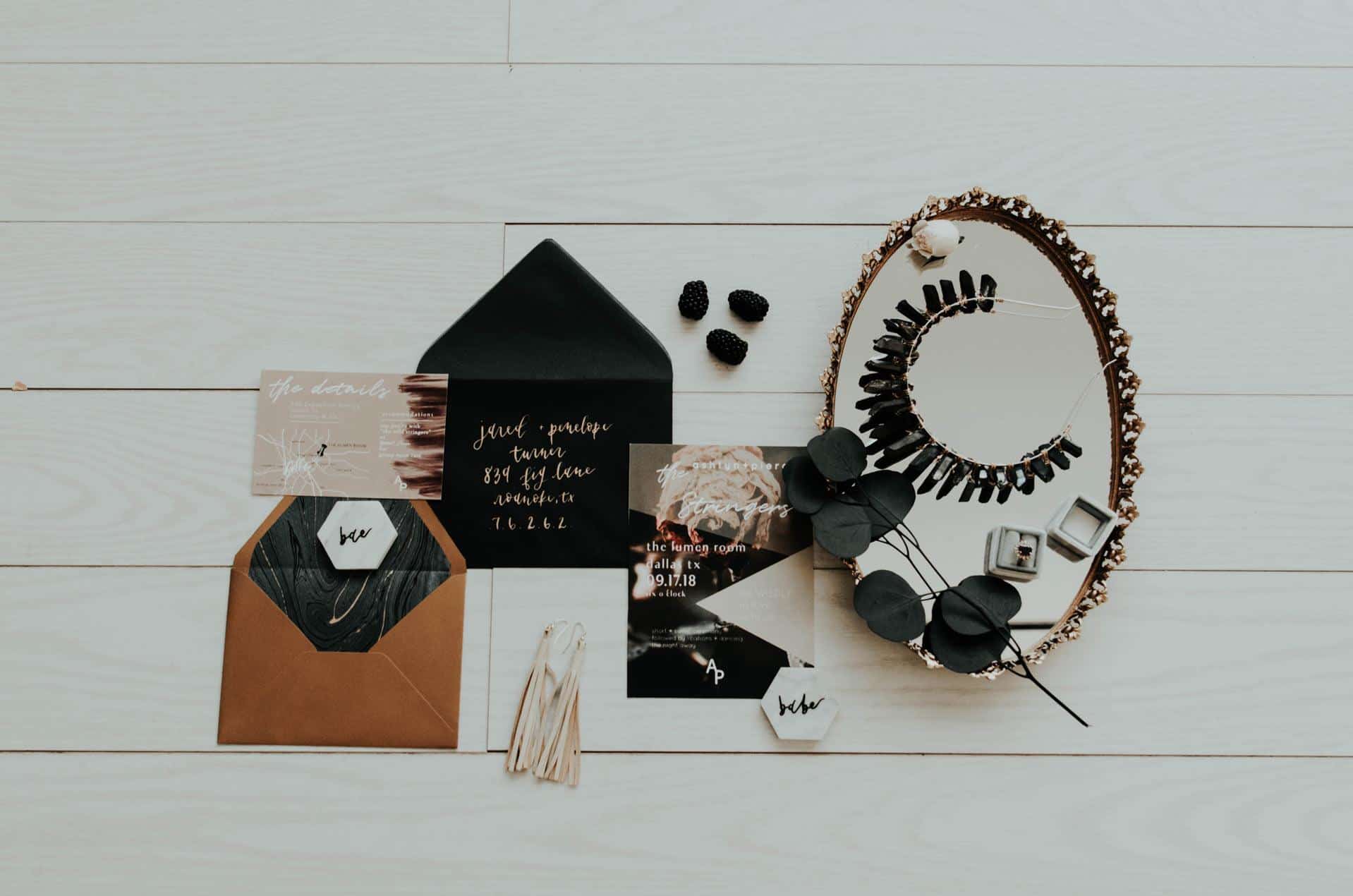 2. Delicate Vintage
For outdoor simple elegant wedding invitations, soften up your vintage appeal with old school florals. Match the twists and turns of your petals and stems to fine calligraphy and light-as-air colors for a wedding invitation design which lets your guests know that this event is going to be light, fun, and full of spring/summer romance.
3. Moody Romance
There's something about a dark background that makes things feel so official, almost like you're receiving a notice from the Queen. Cary the emotion forward with a wax seal – features like this along with ribbon and other tactile materials are recommended when it comes to what to include in wedding invitation – and gilded lettering.
Photo by mockaroon on unsplash
4. Old World Charm 
Invitations should always be a glimpse into the wedding theme. If you're planning a traditional wedding, choose an invitation that carries traditional aesthetics with modern appeal. Choose flat, modern, muted colors and pair with classic calligraphy for a minimalist and modern nod to the traditional theme.
5. Rough and Worn
Rustic boho and barn weddings should be announced with a wedding invitation design featuring embossed leather and frayed edges. This rough look perfectly complements the rugged sensibility of a wedding connected with nature.
6. Sheer Fun
Transparencies are definitely an unexpected surprise. Step out of the ordinary with see-through materials paired with sweet watercolors to set a fantastic springtime event. If your guests are the type to purchase gifts early, this invitation design will help them choose the perfect trendy bride box subscription to match your personal style.
7. Heavy Metal
If you've incorporated rust, gold, silver, copper or any other metal into your color scheme, attire, or decor, metal foiled invitations are in order. This treatment adds a dash of elegance, a little something unexpected, and certainly makes those wedding invitation quotes pop!
8. Picturesque (literal full image)
Sometimes the best wedding invitations are highly personal and a full picture from the couple's photo album accomplishes this at great length. Wedding invitations with photos are very modern and extremely versatile to every theme since you can choose anything you like.
9. Sophisticated Floral
Choose a white wedding invitation with a splash of flowers for the ultimate sophisticated floral design. Even the most subtle of font choices will wind up look fabulous set on tons of white space with strategically positioned flowers which match your color pallet.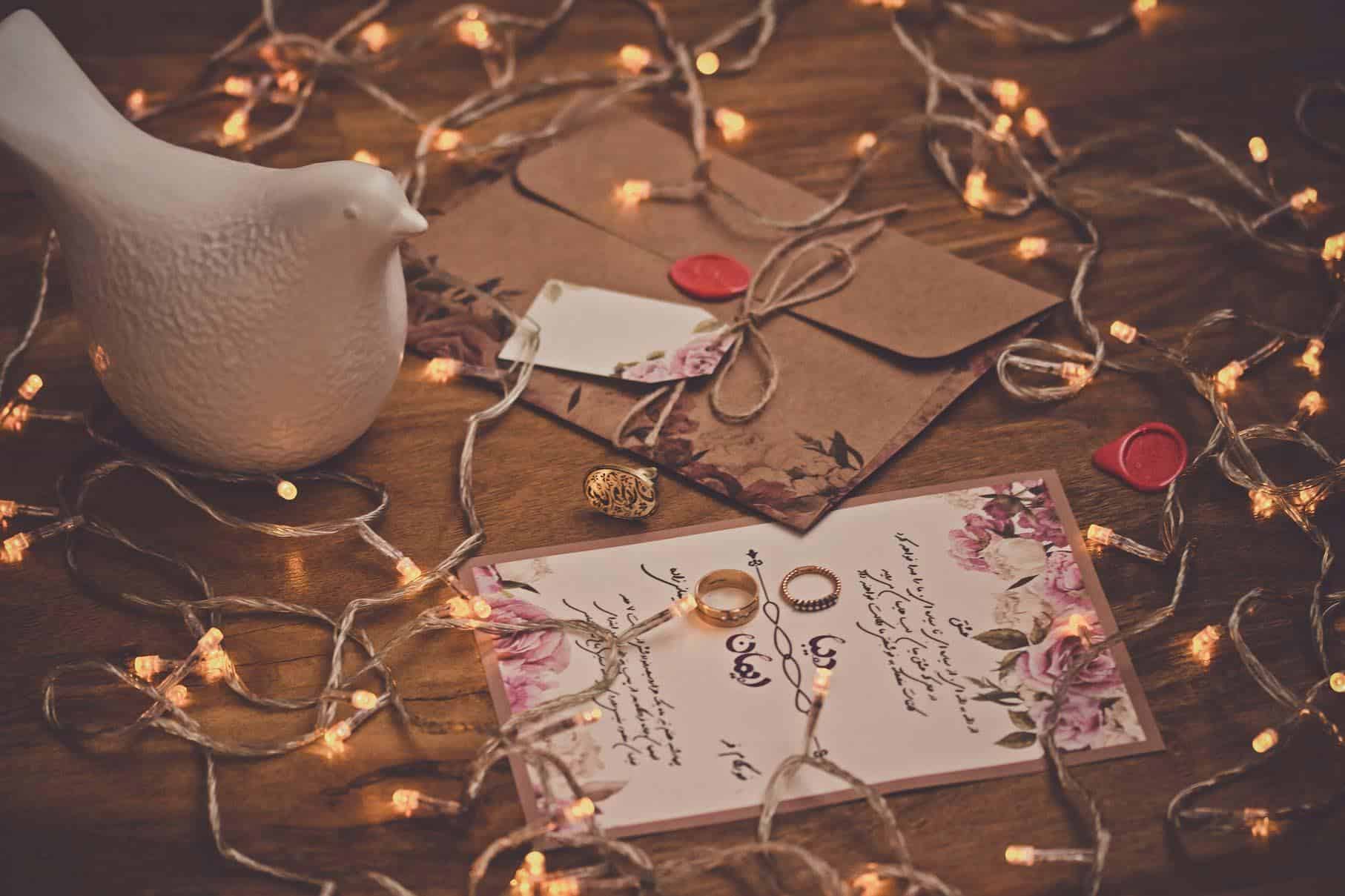 10. Seasonal Sensation
Staying on theme with design themes and color pallets is always a recommended choice. Of course, you can also tell your guests what to expect with a seasonally inspired wedding invitation. For example, summer wedding invitations featuring fresh florals and lace texture will give your guests an idea of what to wear and the general tone of the event.
Your timeline for sending wedding invitations is at the very beginning of your wedding journey. As soon as you've confirmed your venues and made a firm decision about your theme your guests should be receiving invites in the mail. The most important thing to keep in mind is that the invitation is the gateway to your wedding. They should follow your theme and let your guests know exactly what to expect.