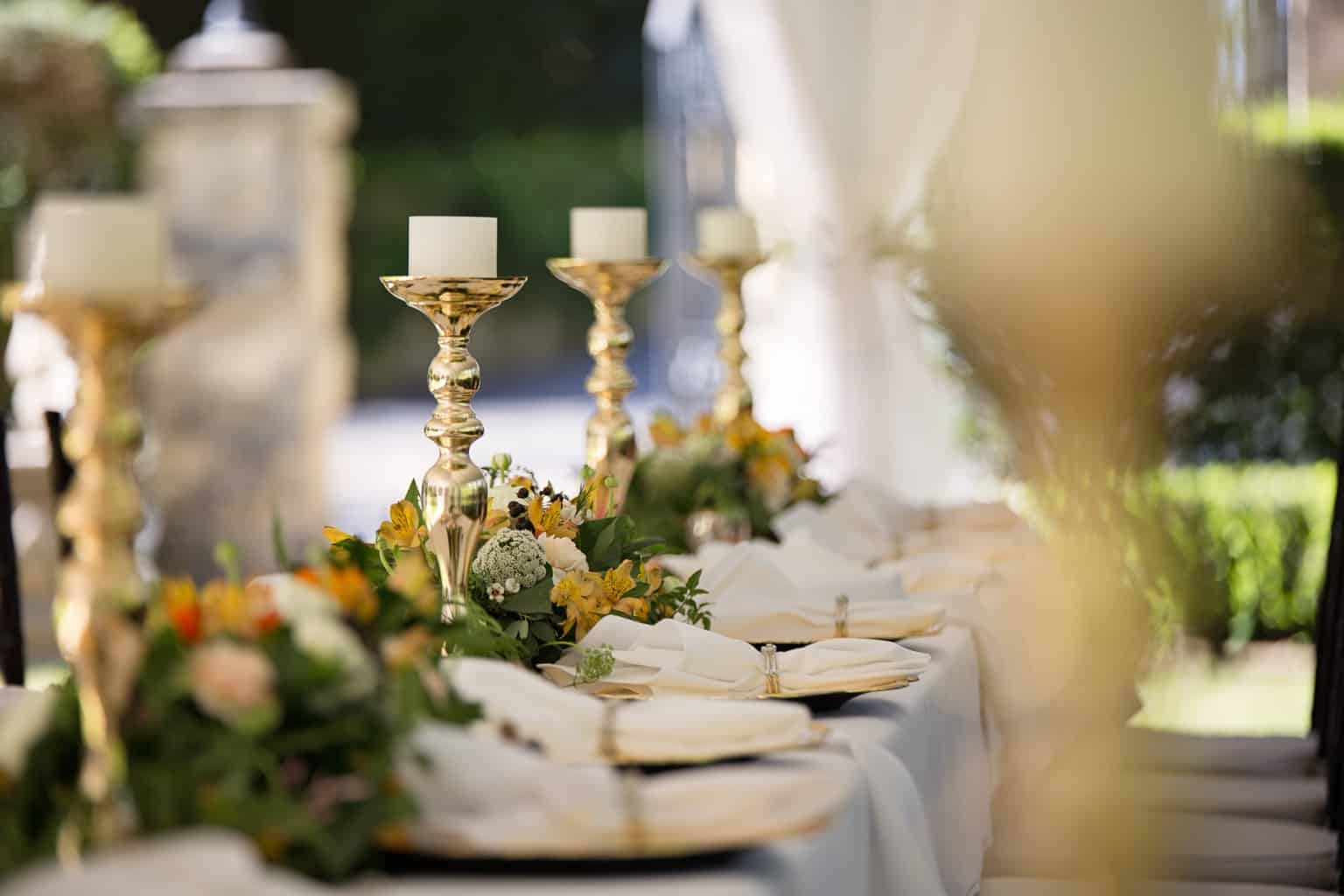 Holding a wedding outdoors can be an incredible way to maximize nature's beauty, but an al fresco event poses some significant challenges too. There are so many things you take for granted at an indoor venue – such as bathrooms, furniture and electricity – but everything needs to be accounted for when planning a wedding outdoors. Luckily, we've created a handy list to help you and your future spouse plan the perfect outdoor wedding.
Weather
No matter the weather, you need to be prepared to keep your guests comfortable. Renting tents in case of rain is an absolute must, or you could even supply umbrellas. Heaters are essential for a winter wedding, as well as air conditioning units or portable fans for the summer months. Guests will appreciate having water and refreshments available too. Wind may also be an issue, so make sure your decorations are sturdy and strong. Above all – let your guests know your wedding is being held outdoors so they can dress accordingly! Even if you do experience some wedding day showers, it's far from the end of the world – and it could even be a positive and memorable experience!
Bathrooms
They may not be glamorous, but bathrooms truly are an essential part of any event. If you are getting married in a totally open space, you will have to look into renting outdoor toilets. You can even hire luxury portable restrooms for that extra bit of elegance!
Furniture
If you're getting married in an open space, you will need to think about how you will seat and serve your guests. Don't forget to hire chairs, tables and lights to create the perfect outdoor experience. You may also have to think about hiring cutlery, dishware and catering equipment.
Pest control
The last thing you want on your wedding day is to be surrounded by pesky mosquitoes and flies. Consider getting your space exterminated a few days before your event, or invest in good quality covers to protect your buffet table. To control insects on the day, you could even use citronella candles to keep the pests at bay.
Electricity
Lighting, music and catering will be particularly difficult if you do not have an electricity supply. To avoid this problem, make sure you have access to electricity at a nearby indoor venue, or rent reliable generators for power.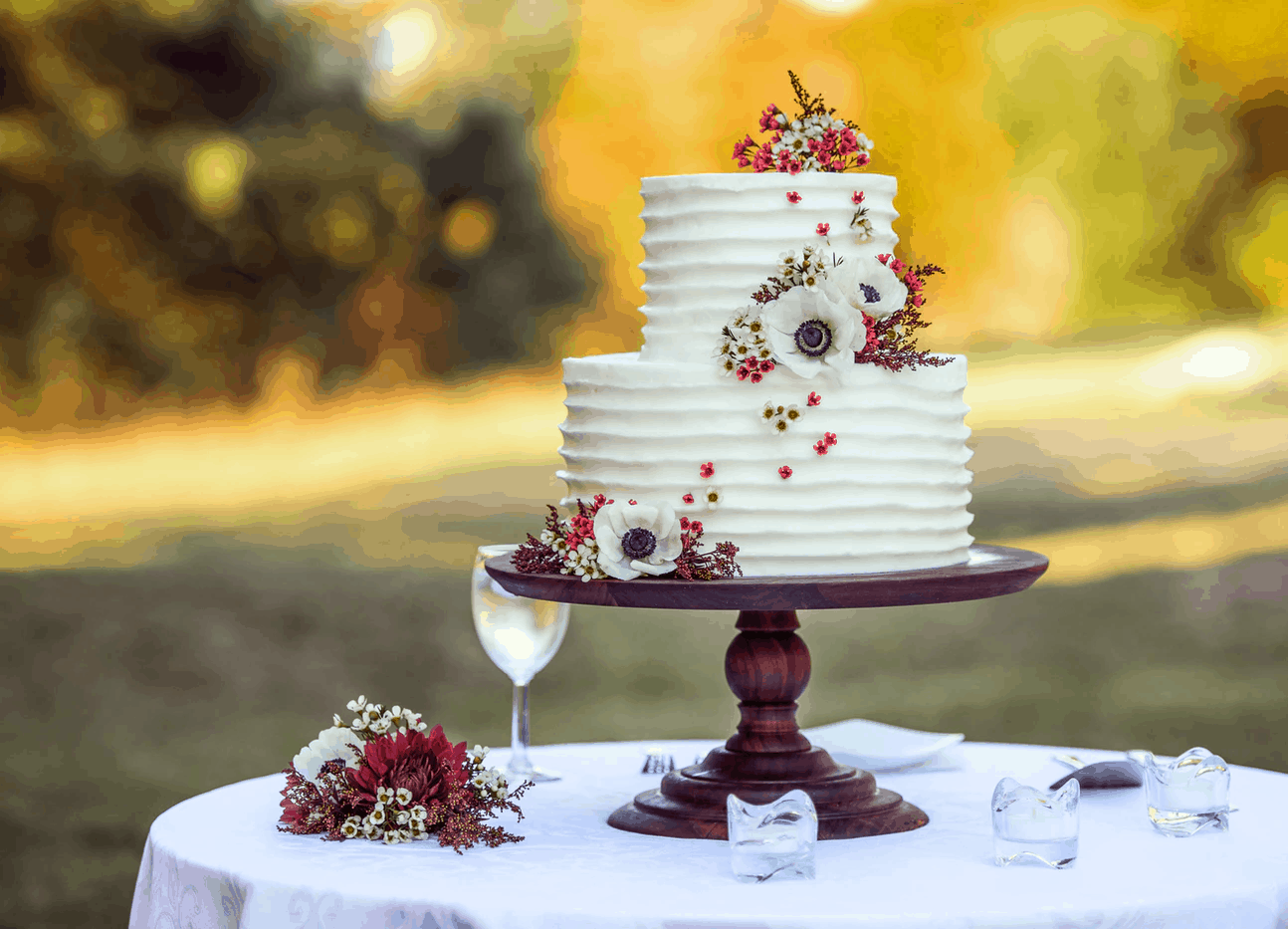 The wedding cake
Choosing a beautiful wedding cake is one of the highlights of wedding planning. What you don't want is for that cake to melt into a puddle of icing! If you've chosen a buttercream cake, make sure you place it in a spot away from the sun or anywhere hot. If you can't find a place away from the sun, fondant icing may be a better option. Or if you're feeling even more adventurous, you could choose a wedding cake alternative.
Planning an outdoor wedding doesn't have to be stressful if you follow our handy guide. While there may be more things to organize and pay for, having an al fresco wedding allows you to soak up the sun, bask in the romantic scenery and make the most of the nature around you.