The number of elopements has been on the increase over the years, for more than one good reason. What every couple aims is to make their wedding day as memorable as possible. Planning a big wedding can take your focus from the most important thing, which is promising your eternal love to your significant other.
Choosing to elope, on the other hand, gives you just that – a day of intimate affair with your partner, far from the circuit that comes with a big wedding.
If you're considering taking the bold step to elope on your big day, good news is, there are thousands of places you can choose from. Bad news is – they're not all that good.
Luckily, we've compiled a list of the best locations to have an elopement in the US in an effort to lift some weight off your shoulders and help you have a magical day!
Rocky Mountain National Park in Colorado
Colorado is one of the mountainous regions in the US and as such, it makes a perfect location for elopement. Couples will have no regret visiting the Rocky Mountain National Park which is located in the northern part of the state. About 70 miles away from Denver, the park is a beautiful place to visit with a stunning wilderness area consisting of 450 miles of river, 150 lakes, and 350 miles of trails.
There's a plethora of notable places you can visit along the mountain and hold your small reception there, including Lake Isabelle, Silver Dollar Lake, 3M Curve, and Sapphire Point.
If you're into nature and animals, you'll love the exciting views of wild animals and the alpine lakes.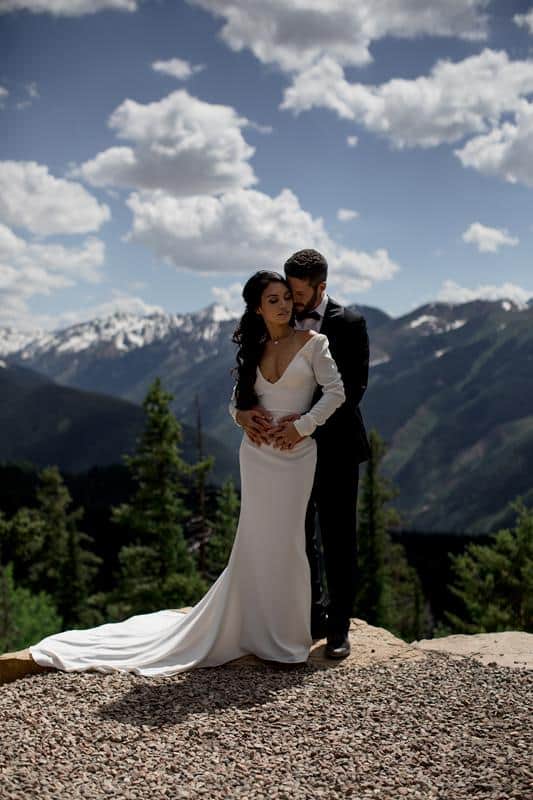 Hilton Waikoloa Village in Hawaii
This is an ideal location if you intend to have both your wedding day ceremony and honeymoon together. Everything you need to have a perfect wedding day is available at the Hilton Waikoloa Village. It is a place where you can connect with nature by visiting the tropical saltwater lagoon or watching as the stars emerge while dining at Buddha Point.
The Makai resort offers classy rooms and bars where you can relax, and you can also spare some time to taste the mouth-watering food such as rich pasta, stone-fired pizzas, and locally-sourced salads at the Nui Italian.
This destination is just perfect whether you wish to make your wedding day a bit more adventurous or you just want to exchange vows in still nature.
Yosemite National Park in California
The Yosemite National Park located in California is one of the must-see parks in the country. The park is famous for being home to the giant sequoia trees, abundant wildlife, and iconic waterfalls.
Lovers of mountains will find it exciting to visit the Half Dome. Eloping in Yosemite National Park means you have the opportunity to experience the majestic natural beauty of America. If you love adventures and fun activities, you can decide to simply hike or ski.
The Ansel Adams Gallery and Yosemite Museum are just nearby places to visit where you can feed your eyes and soul, as well as learn more about ancient traditions. There are restaurants and shops around where you can get essential things to make your stay comfortable.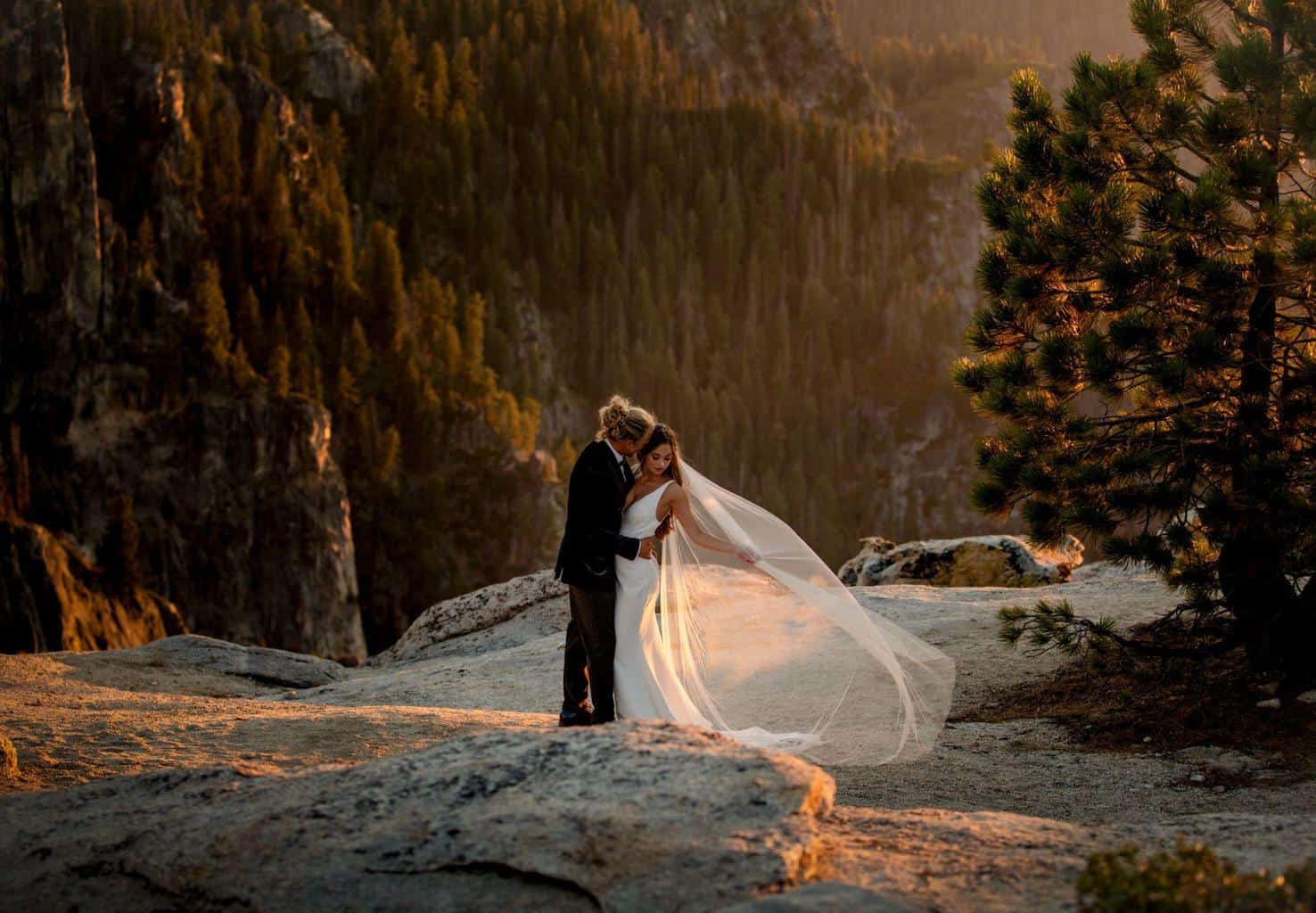 The Blue Ridge Mountains in North Carolina
The Blue Ridge Mountains located in North Carolina is a place you must consider as your elopement destination. Two major national parks are located within the Blue Ridge province – the Great Smoky Mountains National Park which is around the southern part, and the Shenandoah National Park around the northern part.
There's a lot going on at the Blue Ridge Mountains. Starting from hundreds of waterfalls around Asheville to breathtakingly beautiful mountain scenery, here you get to see nature at its peak and say your 'I do's' in what feels like a movie scene.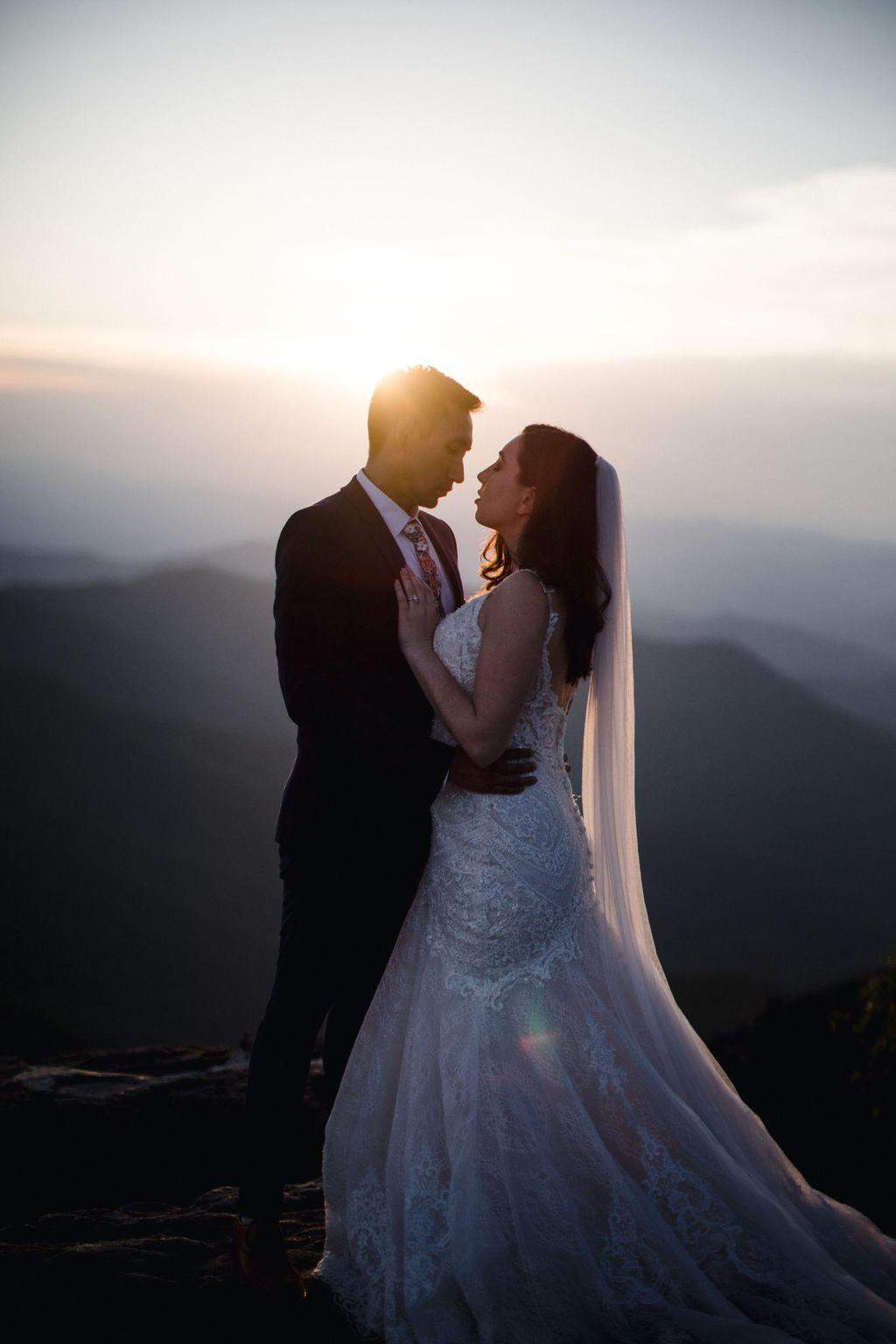 Eden Rock Miami Beach Resort in Florida
Miami Beach is located in the south of Florida and is one of the best locations you can have an elopement.
It is a place of high status, class, and elegance, and as such, it's the perfect location to have a romantic moment in a breezy fashion with your partner.
The Eden Rock Miami Beach resort is truly a unique place for you to have a whimsical experience. Adorned with blue waters and white sand, here you can make your life-long dream of a beach wedding finally come true.
If your closest friends are joining you for your elopement, you can host a celebratory dinner at the famous Nobu restaurant where you get to enjoy different Japanese dishes. The restaurant also offers a relaxation spot, sushi bar, lounge, and cocktails – what more could you ask for?
Forget all about the stress of planning a big wedding for your friends and family. It's your day, and you and your partner come first.
If you were toying with the idea of eloping, this is the sign you've been looking for!