Many brides will settle for nothing less than the absolute best when it comes to choosing their bridal attire. However, top quality can definitely take a toll on your budget. Here are some ideas that can help you save money on bridal jewelry and ensure you're getting the most bling for your buck.
Wear Less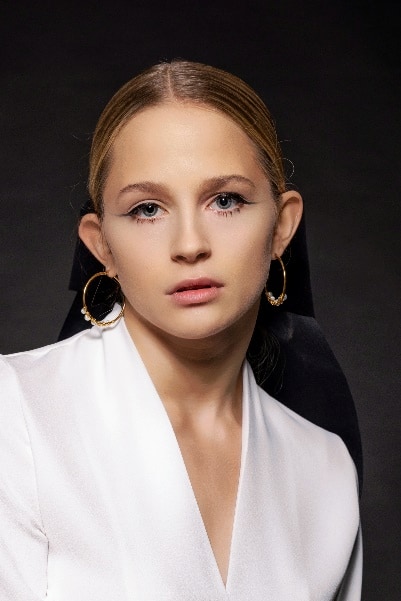 It may be obvious, but we have to say it: the more jewelry you wear, the more your total expenses will increase. If you want to save some money, but still have beautiful bridal accessories, it would be a good idea to stick to the most important pieces. Instead of purchasing earrings, a necklace, bracelets and a ring, opt for a statement piece. For example, if your wedding dress has a high neckline, you should be able to go without wearing a necklace, so stick to a beautiful pair of earrings instead. If you decide to wear your hair up, a gorgeous pair of drop earrings will be the ideal accessory. And skip the rings, your diamond engagement ring and wedding band should be enough.
Buy Pieces You'll Wear Again And Again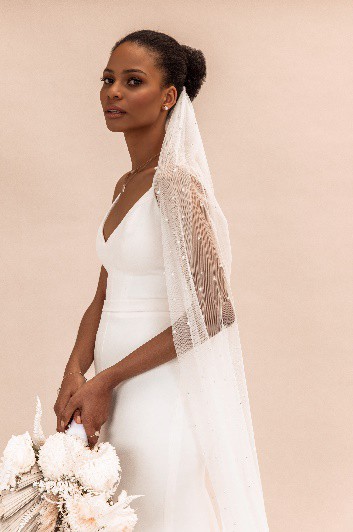 If you are going to invest in expensive jewelry, it's always smart to purchase pieces that you'll wear again. Try to avoid jewelry that is very wedding-specific and stick to versatile items. Opt for one statement piece, like a diamond pair of earrings and combine it with simpler items like a single gold necklace or a tennis bracelet, depending on the dress you're wearing.
Choose a Lower Carat Grade
Fine jewelry prices are mostly determined by carat weight, combined with other factors. So, if you are keen on wearing fine jewelry on your wedding day, try to stay right under the full carat mark. This trick can help you save as much as 25% on your fine jewelry, as there is a large price per carat jump when you hit each full carat mark. For example, if you want to purchase diamond jewelry, choose a 0.90 instead of a full 1.00 carat. They will look the same, but the 0.90 carat piece will be much cheaper than the 1.00 carat diamond. The same thing is valid for gold jewelry. To help you save money on your bridal accessories, opt for 14K gold, instead of 24K gold. The look will be the same, but the price will make a big difference.
Borrow Your Jewelry
Let's face it, bridal jewelry can get quite pricey. So, why not just borrow your wedding day adornments and save some real cash? Ask your grandma to lend you that heirloom pearl set you have been admiring for a long time, or ask your best friend to let you borrow the jewelry she wore on her wedding day. Besides being a great way to help you save money, it can also count as your something borrowed on your big day.
Switch out Expensive Items
You always have options when choosing your bridal jewelry, so don't purchase the first piece you see. You might be in love with the idea of wearing a blingy tiara on your wedding day, but that can actually increase your bridal jewelry budget quite a bit. Instead, try switching out those expensive items with more cost-effective alternatives. Use pins instead of a tiara, and opt for zirconia or birthstone jewelry, instead of the extravagant diamond version.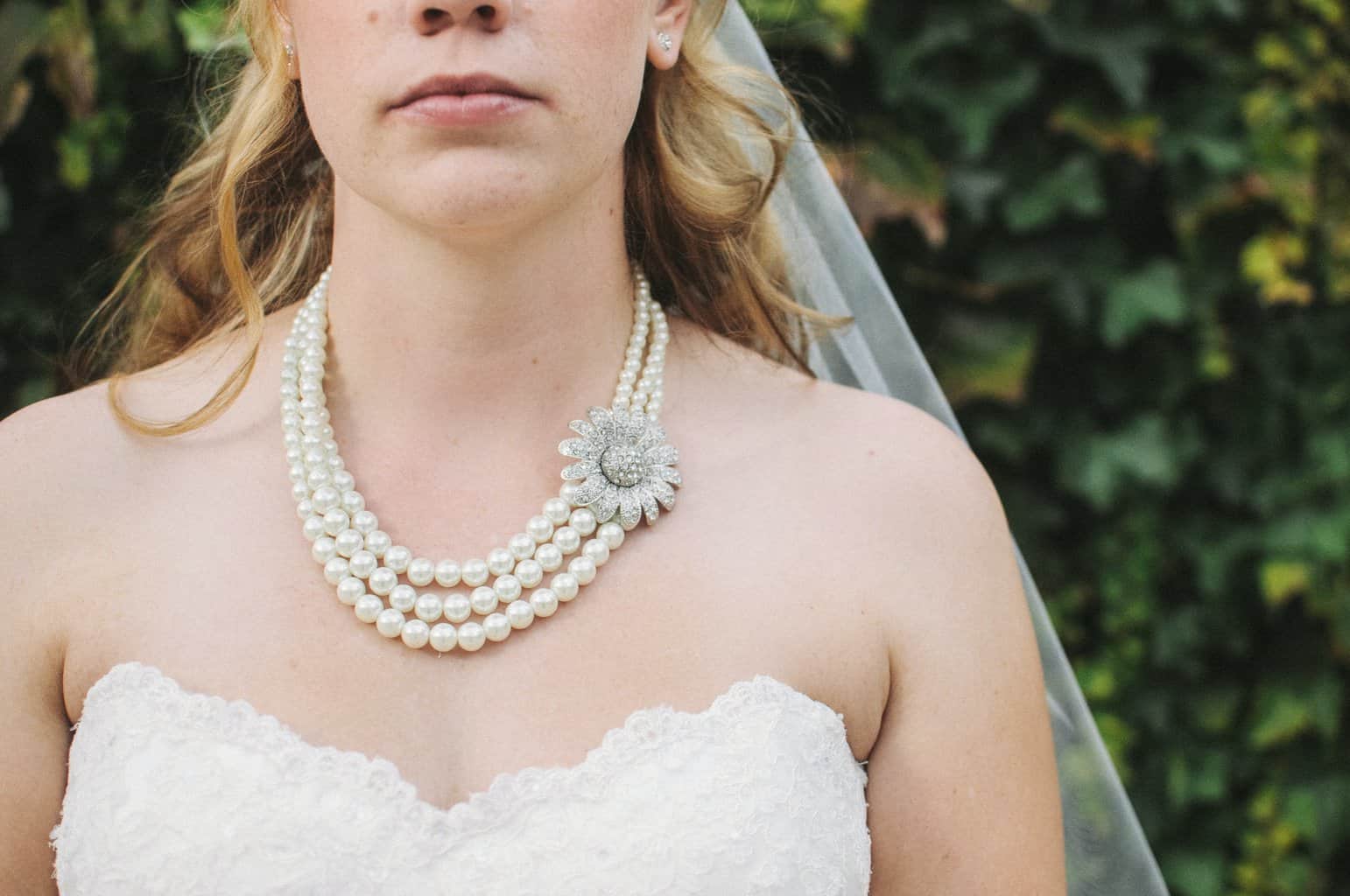 Ask for Jewelry as Wedding Presents
When cash is tight, asking for jewelry instead of wedding presents can be a great way to get the accessories you have set your heart on without having to break the bank. So, when your best friend or mom ask you what you want as a wedding present, just say bridal jewelry. Besides helping you save a lot of money from your wedding budget, you can save yourself from receiving yet another less enticing toaster or gravy boat.
Avoid Matching Sets
One of the biggest selling points when it comes to bridal jewelry are the matching sets. But, more often than not, these sets come with high price tags. Jewelry stores are trying to maximize sales by pushing you to buy more items. Earrings, bracelets, necklaces, rings and even anklets, are carefully designed to make your heart fill with desire. Instead of purchasing all at once, escape the norms and get creative. Mix and match different pieces, starting with what is more important to you and ditch the non-essential bling.