Nothing completes your bridal look more than elegant wedding jewelry!  You don't need to sacrifice many detail to complete a minimalist look. If you're one of those minimalist brides, boy do we have a treat for you! Curious? Today, we're showing you five bridal jewelry trends that go well with minimalist brides!
Bar Necklace
Bring out the elegant glam of gold with the beauty of simplicity, and voila, you have yourself a minimalist necklace! This bar necklace together with your minimalist-inspired wedding dress will be a statement piece without taking center stage. Not a lot of minimalist brides experiment with necklace designs for the fear of it being overwhelming, but that's not the case with this bar necklace!
Bezel Pendant
We all see a lot of neckpieces and pendants at weddings, but not usually in minimalist weddings. This one's an exception! This Bezel pendant coupled with a thin chain looks exceptionally gorgeous even if worn alone. The style doesn't overthrow the beauty of your wedding dress but stands out enough to turn a couple of heads. You may opt to pair it with your wedding ring design, which effectively makes for a beautiful combination, don't you think?
Inside Out Hoops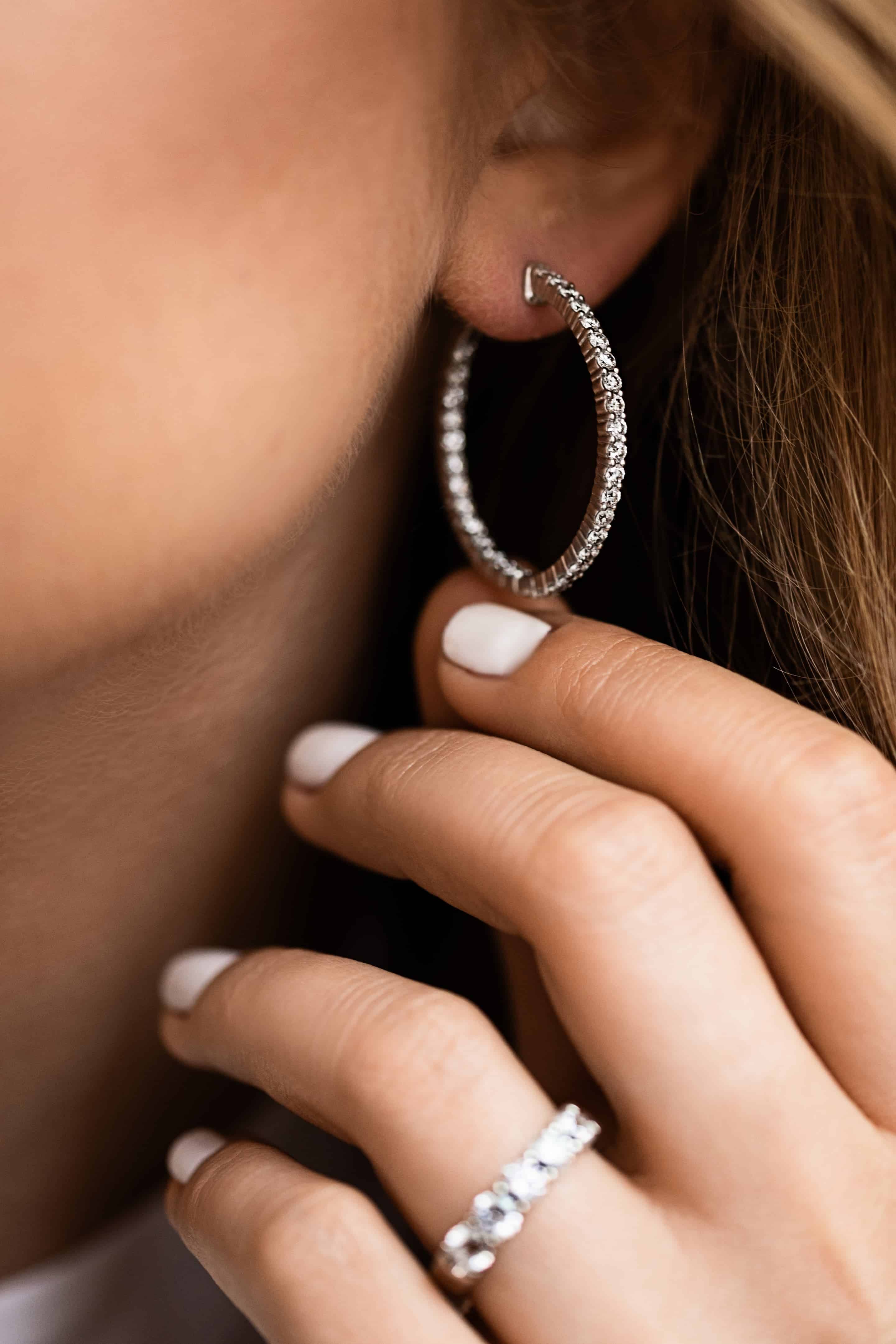 While minimalist weddings don't just mean having to wear nothing glistening, this particular set of earrings evoke the minimalist vibes because of its monochromatic design. Perfect for destination weddings, or if you want to dress up for your outdoor venue with nothing too fancy!
Tennis Bracelet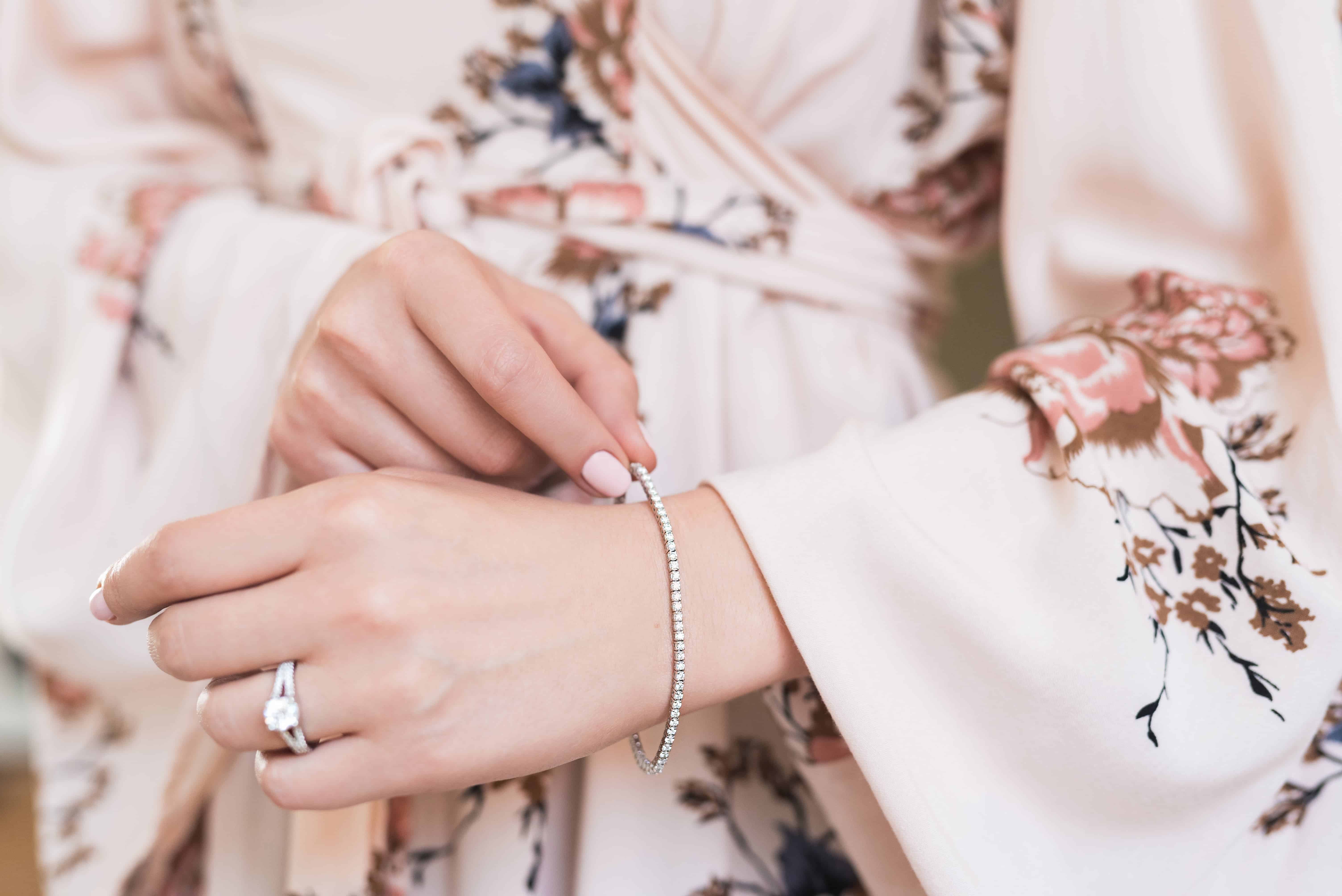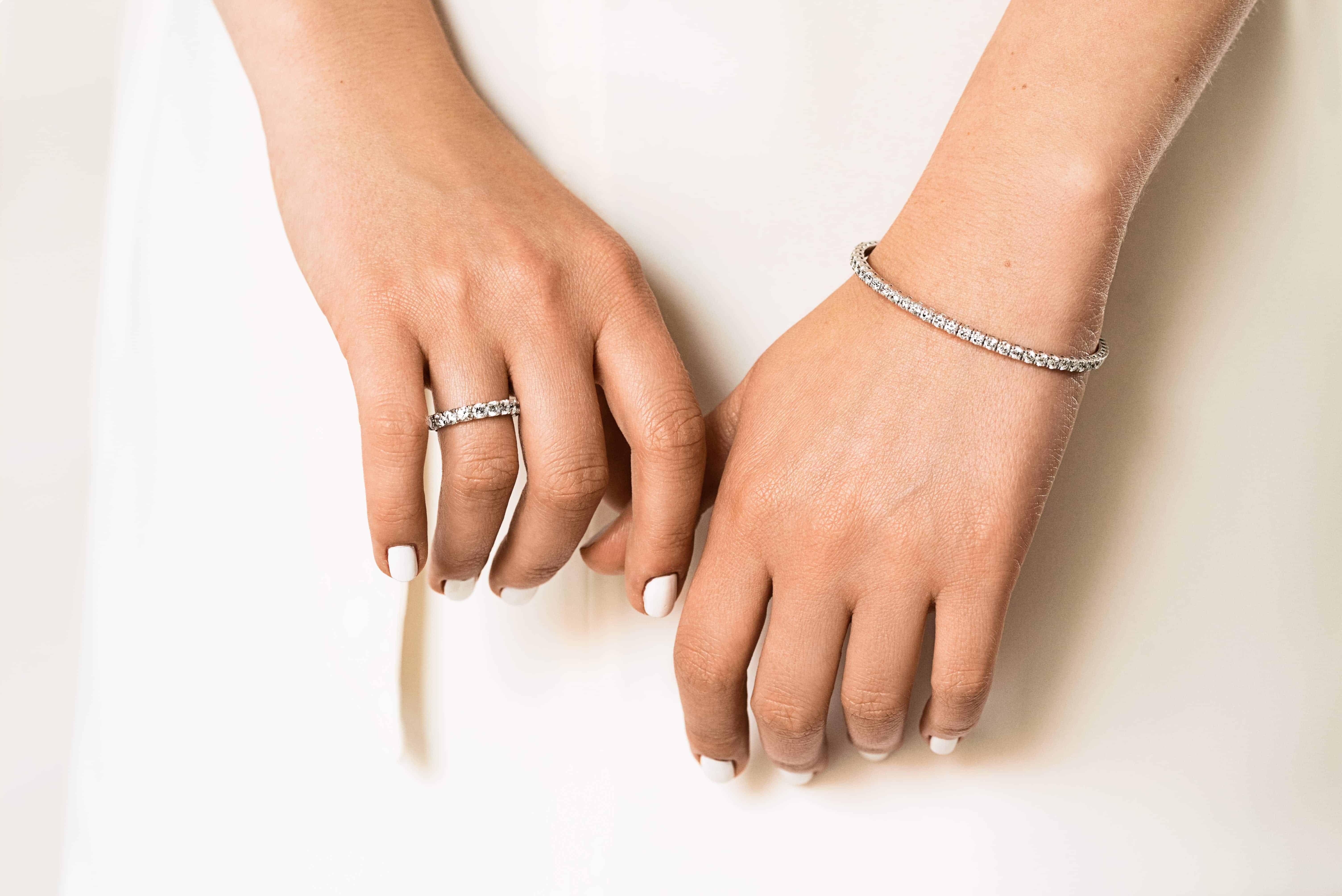 Typically, wedding jewelry like earrings and necklaces bring out a glamorous aesthetic but if you're aiming to keep every detail in the low, wearing this tennis bracelet is a nice twist to complete your bridal look! You can pair it with your wedding ring to liven up and give contrast to your wrist and add that touch of elegance to your wedding look!
Antique Halo Pendant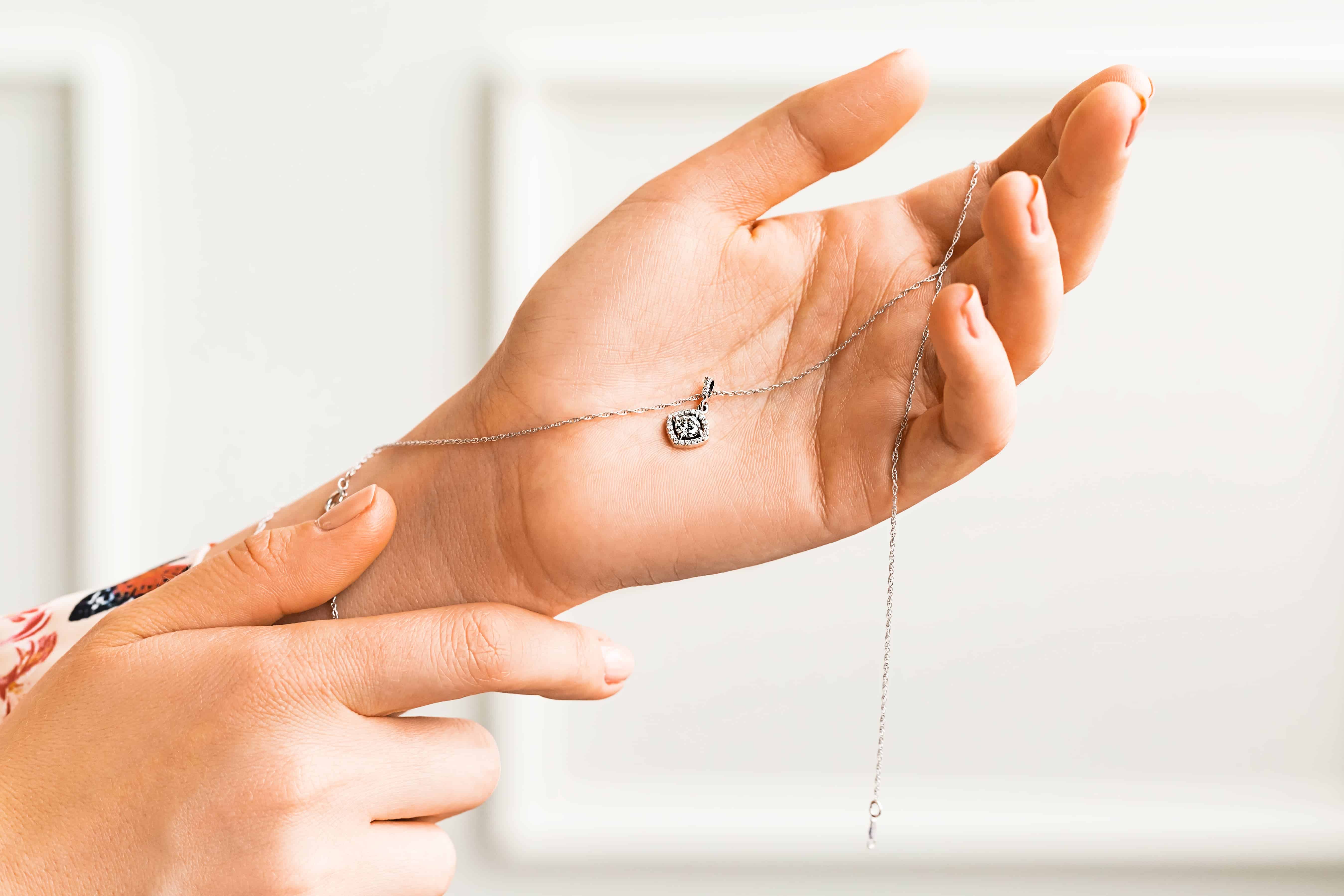 I just love how the delicate and stylish design seems to display utter minimalist romance. This very elegant and simple combination can easily complete any bride's dream outfit of the day. Undeniably minimal but adds beauty to your overall bridal look.
If you think about it, bridal jewelry is almost always there to complete your bridal look because of its elegance. But if you have the right selection of jewelry trends like the choices above, it can make for a stunning minimalist wedding look. What do you think, ladies? Let us know your favorite jewelry trend in the comments below!
 *** Thank you MiaDonna for sponsoring this article. Amazing advertisers like MiaDonna help me keep the blog running. ***
MiaDonna is your go-to for the world's most ethical engagement rings and lab-grown diamond jewelry, handcrafted in the U.S.A. using recycled precious metals, lab-grown gemstones, and lab-grown diamonds. They're fine jewelry is guaranteed conflict-free, crafted without negatively impacting native communities or the environment. MiaDonna is a foundation-first company and proudly gives back at least 10% of the net profits from every purchase to their charity foundation, The Greener Diamond. These funds help to build education, mentorship, agricultural, and urgent relief programs in diamond mining communities in countries such as Liberia and Sierra Leone, Africa. Whether you're searching for an ethical engagement ring, wedding band, or bridal jewelry for any special occasion, MiaDonna has you covered! Book an appointment to visit their Portland, Oregon showroom or shop anytime on MiaDonna.com.