Choosing an engagement ring for the love of your life is up there with one of the most important decisions you'll make. There's a lot to take into consideration when making your purchase, but worry not – we've composed the ultimate guide to buying the perfect engagement ring.
Budget
Traditionally, it was thought the average amount to spend was around three months' salary – that's more than $7,000. But don't worry if that sounds like a lot. In recent years that figure's reduced, with a recent National Wedding Survey by Hitched, concluding the average spend was actually around $2,500 for many gold rings. That's about one month of hard-earned cash.
Your budget will be very personal to you, depending on your earnings, financial commitments, how long you're saving for and the type of ring you're after. Think carefully and have a top budget in mind before you hit the shops.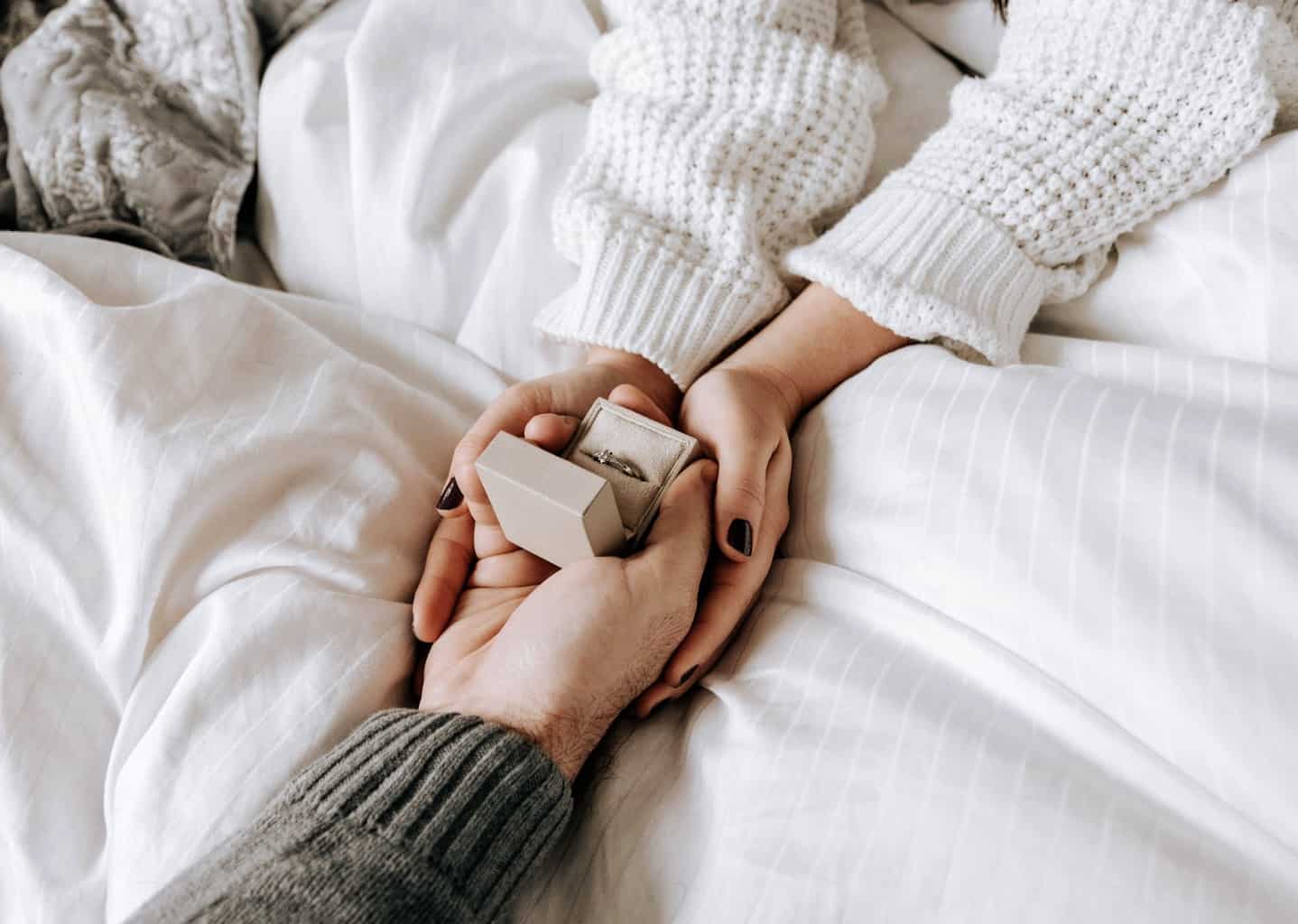 Style
Once you've settled on budget, consider what style your partner might want. Look at their jewelry collection – do they wear classic, understated pieces? Or are they more statement in their choices? Do they love vintage jewelry, or prefer to keep it modern? Chat to their loved ones for advice. And if your other half is giving you hints, take note!
Metal
The metal has a huge impact on how a ring looks. You could choose one of the most popular, white gold, or go a little more unusual with a rose gold ring. Perhaps yellow gold ring would suit them better – this is 75% pure gold and classic in style. Finally, platinum has a lovely silvery white shine and is the purest metal available.
Setting
It gets more complicated now. There are a whole range of engagement ring settings to think about. If your partner loves sparkle, consider the cluster or halo setting, which both have a large center stone. But be practical – if they have an active lifestyle, these options might not be right for them. If they're classic in style, you can't go wrong with a solitaire, which is a single diamond. Other settings to choose from are a statement pave or a three-stone ring.
Stone
Traditionally, engagement rings are diamond but you can choose from a whole host of other stones – ruby, sapphire and emerald are all popular choices. Opal and moissanite are slightly more unusual but still stunning.
Diamond
There are a number of factors to consider if you've decided on a diamond ring. Although it's good to browse online, it's important to shop in person as you'll get a better look at the diamonds.
Firstly, consider the shape. Some of the most popular include round, radiant (a square with cropped, flat corners) and oval. Go for an emerald diamond if your partner likes vintage jewelry. A pear looks like a teardrop or if you're feeling extra romantic, you could go for a heart shape.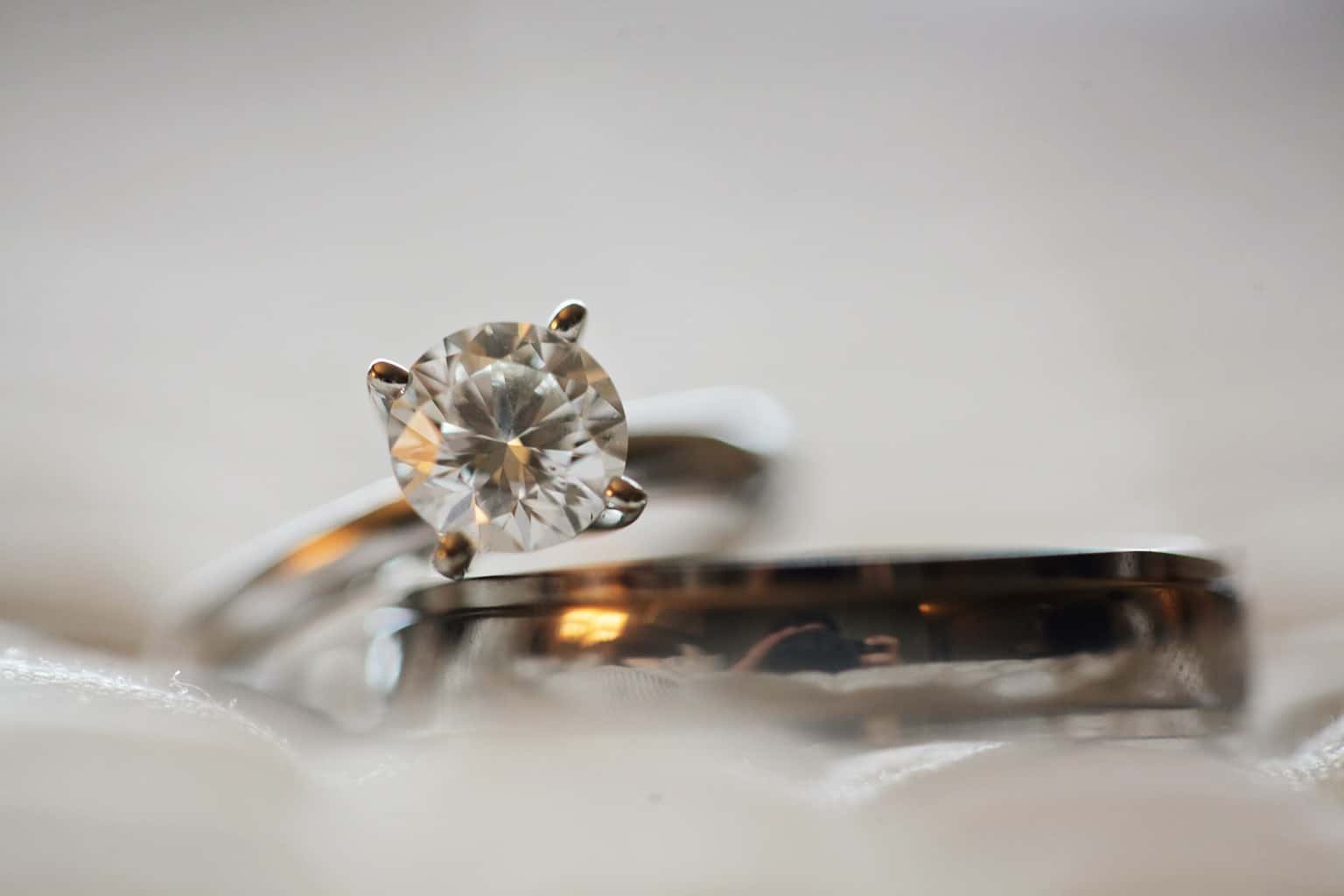 The best way to ensure you're buying a good quality diamond is by following the five Cs:
Clarity: This refers to any blemishes on the diamond. Your sales person will probably refer to the GIA clarity grading scale. All diamonds have imperfections to some extent, but you're ideally looking for one with as few as possible.
Cut: This does not refer to the shape of the diamond, but to how well the diamond has been crafted and shaped.
Color: This is how clear or discolored the diamond is. A colorless diamond, which will allow more light to pass through it, is higher in value.
Carat: This simply refers to the weight of the diamond.
Certificate: When buying any diamond, make sure you get the correct certification with it.
Size
Finally, a little note on size. If you can, take along another ring from their collection to use as a guide. But be aware what finger they wear it on.
There you have it. Hopefully you're feeling much more informed to make the right decision when shopping for that all-important piece of jewelry. Good luck!