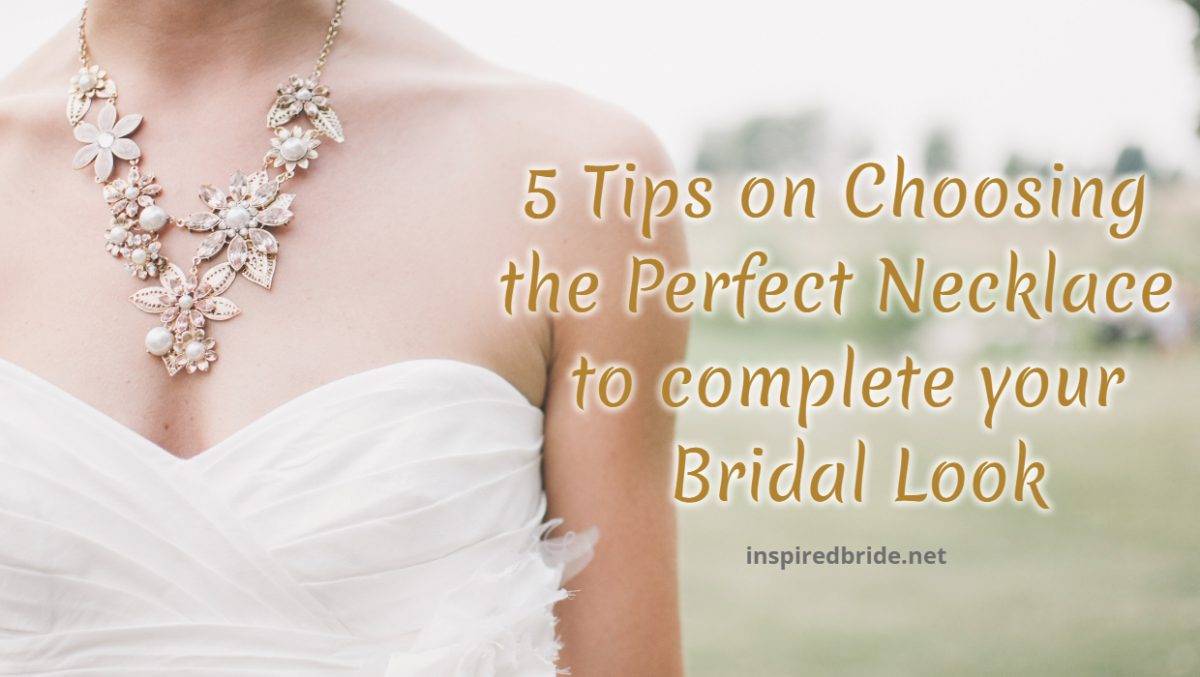 Planning for your bridal OOTD (outfit of the day) is truly an exhilarating experience! But completing your dream bridal look isn't as easy as choosing the most elegant tiaras and gold necklaces that you can find. Picking the right bridal jewelry is very important, they should go hand in hand with your over-all style. From the wedding gown that matches your complexion to the outline that looks good on your figure, every detail should complement the look that you're aiming for.
This year's bridal jewelry trend leans towards quintessential designs and fun pieces that work well with traditional and contemporary weddings. That's why bridal necklaces are becoming popular for modern brides. But before you get to it, please know that adornments could easily make or break your entire get-up. That's why I'll be sharing with you 5 tips on choosing the perfect necklace to complete your bridal look. Don't forget to take some notes!
Match it with your Dress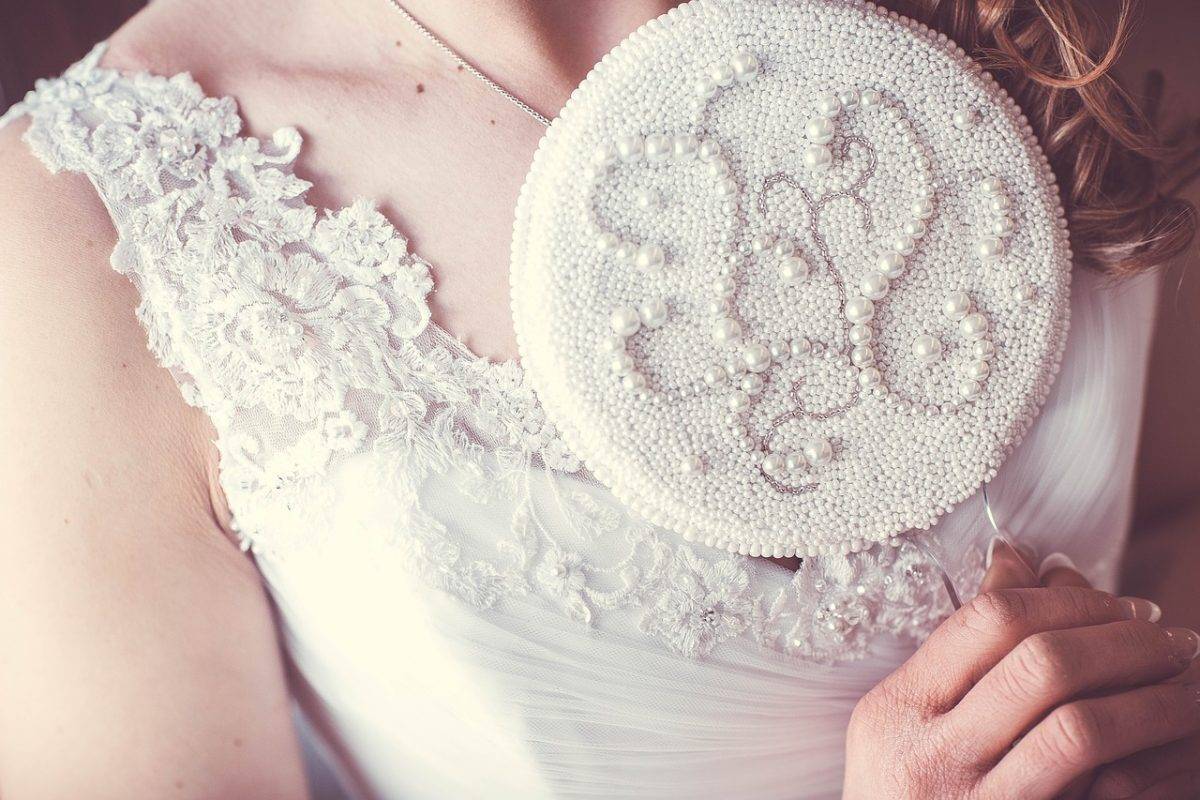 Choosing the perfect necklace to complete your bridal look starts right after you've chosen your wedding dress. The color of your dress, as well as its neckline, should match your necklace. If you are wearing a strapless dress, your best option would be a dainty necklace. Something tight like a tribal collar choker would look great with a sweetheart dress, while a thin chain would look amazing with a straight neckline with thick straps.
Choose the Right Material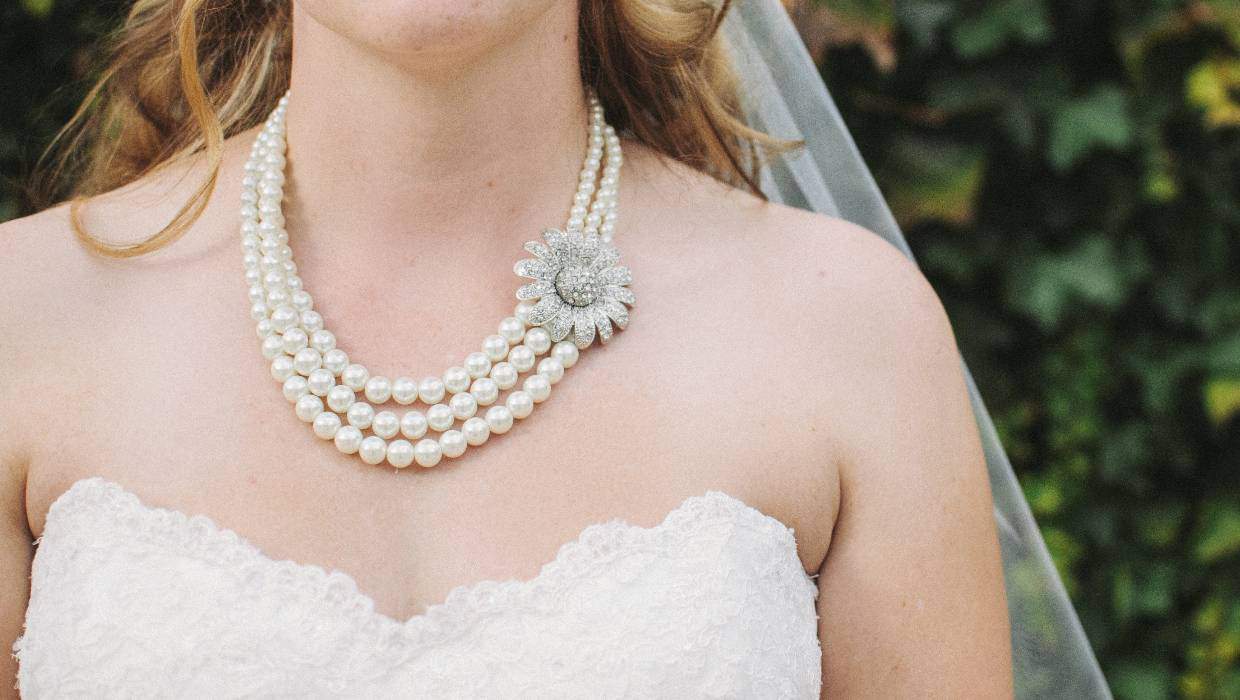 Wedding accessories just like any other jewelry must be long-lasting so that you can enjoy it for life, that's why it's important to choose the right material. Solid metals like gold and silver have been the standard in permanence, fashion, and luxury. Their eye-catching luster could easily complement your complexion and fits almost all preference especially those who are opting for warmer hues like ivory and cream for their wedding gown. If you are deciding to wear a pure white dress, a platinum or titanium necklace would look amazing!
Pick the Perfect Length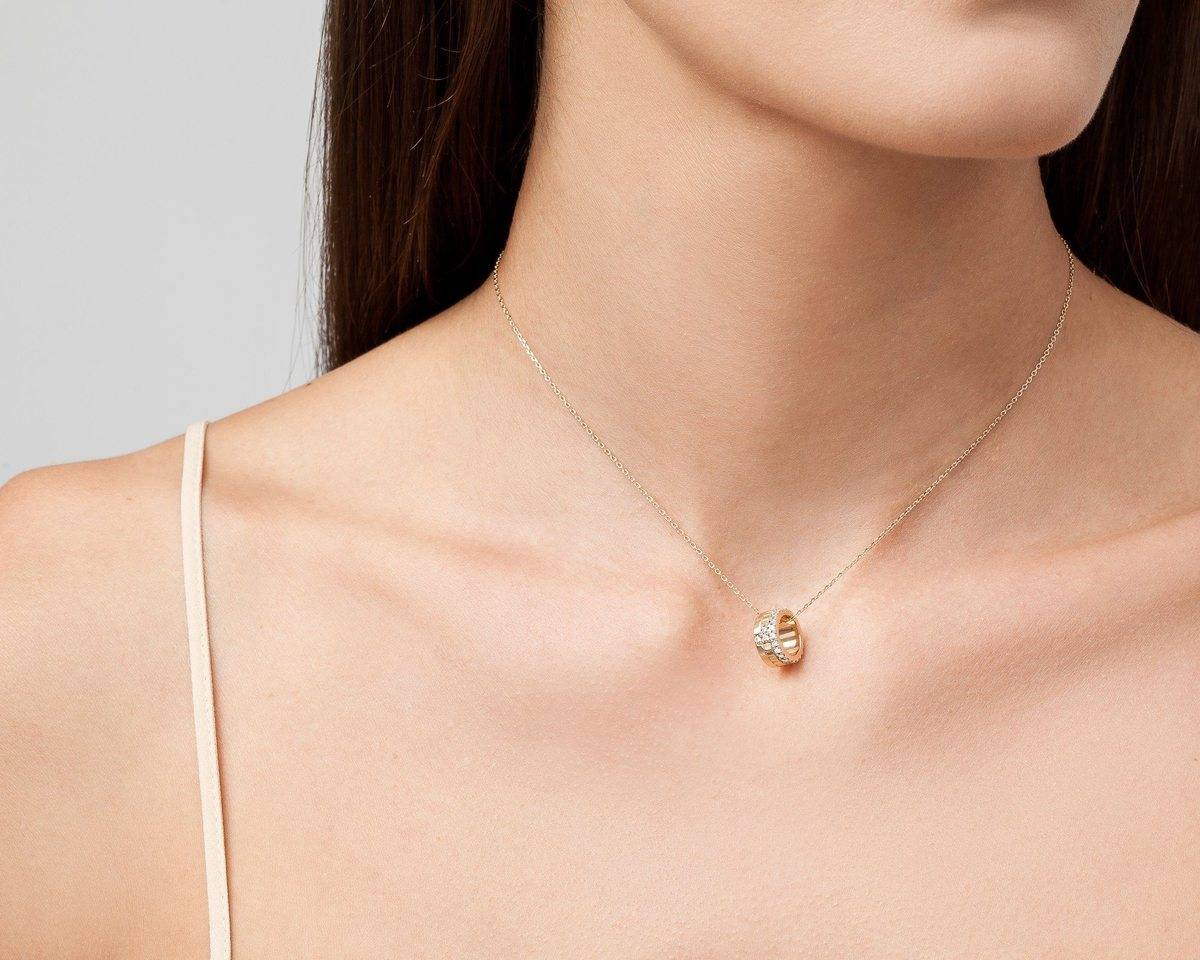 There's no one-size-fits-all when it comes to necklaces. Bear in mind that every bride has a different neck length and width. A super-easy way to figure out what length suits you best is to measure the distance from the back of your neck to the middle of your clavicle, then double it. That's likely the most flattering length for you.
Consider your Hairstyle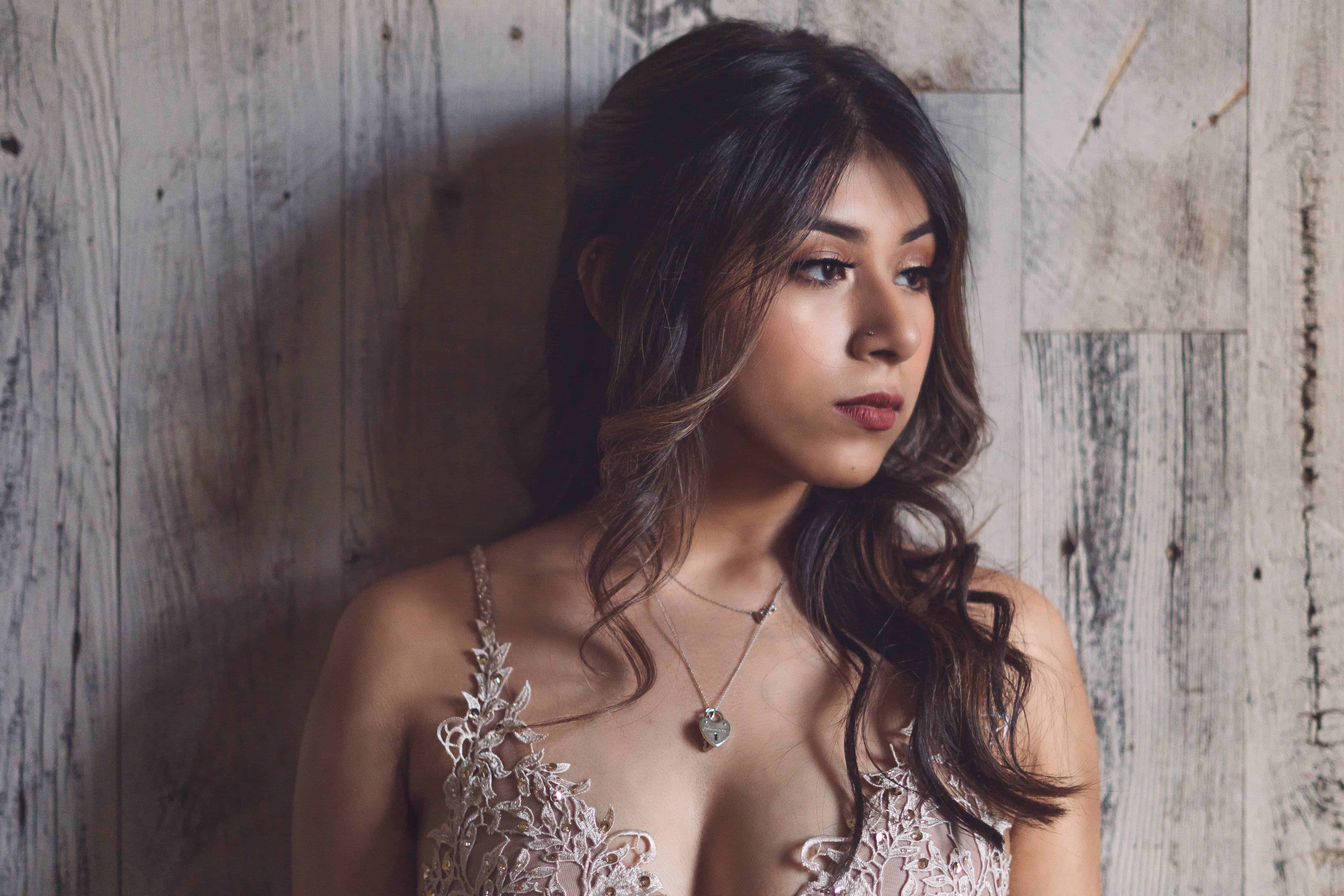 Having your hair-up would be a suitable hairstyle if you are planning to wear something glamorous for your necklace. But those who have long hair or plans to keep their hair down, a thin chain with a jeweled pendant would be perfect.
Choose the Right Design
Before you get lost thinking of all the possible necklace designs that you could wear, keep in mind that "less is more" when it comes to bridal jewelry. If you are planning to wear a simple timeless dress, a sparkly necklace would look amazing. But step away from striking statement pieces if you don't want to overwhelm your beautiful dress. Always remember that your necklace is only there to complete your bridal look, not to overwhelm it!