Rehearsal dinner is a crucial part of every wedding.
It's less stressful than the ceremony and gives you a chance to go over everything and spend some time with your loved ones the night before the wedding day.
It's understandable that the future bride and groom want to make this experience as memorable as possible.
The issue is that once you've picked out a wedding dress and all the decorations, you might be left with a somewhat tight budget.
Hey, it happens and you are not the only one. It's why cheap wedding rehearsal dinner ideas are a thing, after all.
This article will outline wedding rehearsal dinner ideas on a budget and possible "directions" you could go in to ensure that you have a wonderful time without overspending!
The Benefits of a Budget-Friendly Rehearsal Dinner
Dream weddings can cost a lot, so it's no wonder many couples opt for an affordable rehearsal dinner.
Out of all pre-wedding events – bachelorette parties included – rehearsal dinners are the most popular.
One survey showed that 78% of weddings come with a rehearsal dinner beforehand.
It's such a fun way to spend time with the members of your wedding party and your closest friends once you're done with the "rehearsal" part of the event.
And here's the thing: if you opt for cheap rehearsal dinner ideas, you can save up for a fantastic wedding.
A wedding is the most important day for the couple, so you should free up as many resources as possible to make it special!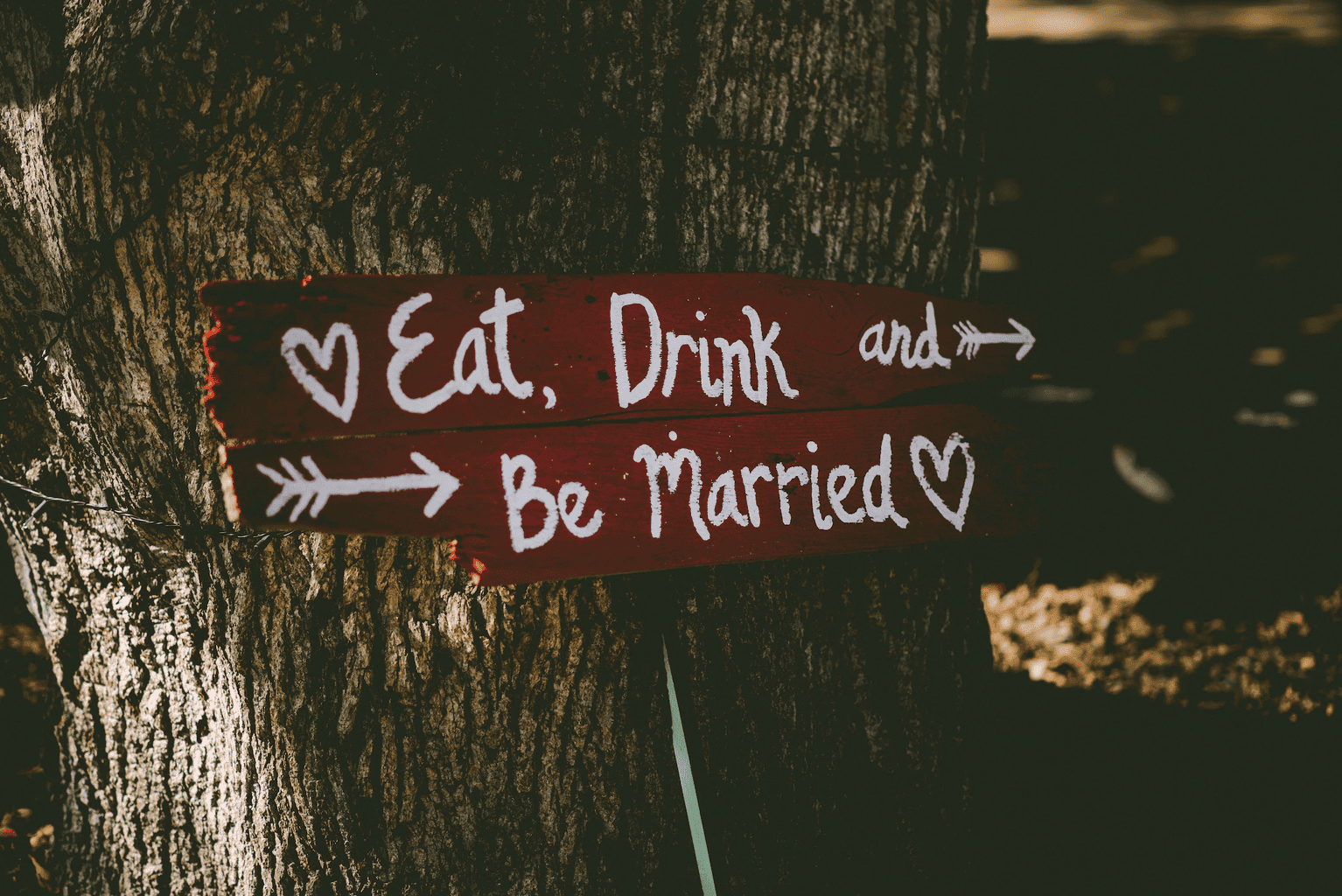 Setting a Budget for Your Rehearsal Dinner
There's no specific answer we can give you about how much you should spend on a rehearsal dinner.
We can tell you, though, that the average cost for rehearsal dinners is around $2,300.
And yes, this estimate covers all rehearsal-dinner-related expenses, such as food, venue, invitations, and decorations.
But with some planning, you can save money and stick to a budget!
How To Plan Your Budget-Friendly Rehearsal Dinner
Just because you are trying to save money, that doesn't mean that planning a rehearsal dinner can't be fun.
Here are our top tips for sticking to a budget:
Keep a Small Guest List
When deciding who to invite to the rehearsal dinner, keep the list small and selective. Invite close family and friends. Don't forget the members of your wedding party or the people without whom you cannot imagine your rehearsal.
Spend Wisely
Be sure to prioritize and spend every dollar wisely.
Take the time to talk to your partner and decide what elements are a must-have in your rehearsal dinner and which are not that important for you.
Use DIY Projects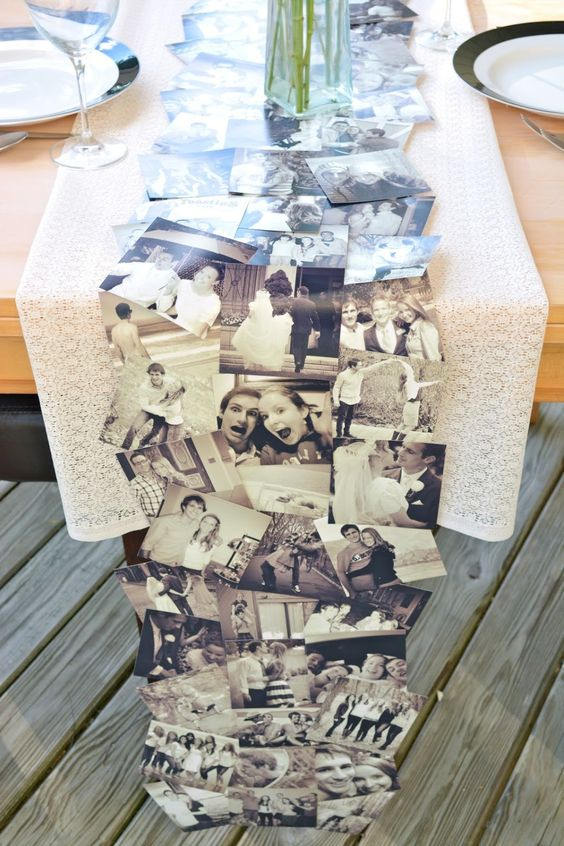 Source: love-the-day.com
Creative projects you can do yourself can make a huge difference budget-wise. For instance, you could make paper lanterns and easily save a couple hundred dollars on your rehearsal dinner decor.
Best of all, you can ask your friends and family for help with DIY projects!
Consider Alternative Invitations
Invitations could dent your overall budget, especially the more luxurious options.
So it's ideal to go for cheaper alternatives, such as digital invitations. You can save money for other things at your rehearsal dinner party.
Choose Off-Peak Days
Going with off-peak days for your wedding rehearsal can save you lots of money on venue and catering.
Consider making restaurant reservations during the work week to stay on budget.
Host at Home
If your budget is very strict, and the venue costs seem too much for you, consider hosting the rehearsal dinner at your house.
This will work if you keep your guest list small and limited to your closest friends and immediate family members.
Invite them to your home for an intimate, warm, and welcoming vibe – all while saving on the venue.
Affordable Venue Ideas
Venues and catering are the main costs associated with hosting a rehearsal dinner. It's too easy to go over the top.
You can save on key elements by opting for some "less traditional" venues.
The groom's family will typically offer to pay for the rehearsal, but if you two are on your own financing-wise, feel free to explore some affordable and unique venues for a lovely but budget-friendly rehearsal dinner below:
Outdoor Spaces: Outdoor rehearsal dinners can be beautiful and won't break the bank. Find local parks, gardens, or a large backyard to host your rehearsal dinner. Just check the weather forecast beforehand; you don't want any surprises.
Community Halls: If hosting the dinner party outdoors is not an option, the next best thing would be local community centers or a cheap rental space.
Quick tip: You don't need to lock yourself into a casual theme. With the right decorations, any place can look absolutely gorgeous.
DIY Venues: If your budget is extremely strict and you need more money to spend on the venue, consider going full-on DIY. If your place is big enough, host the dinner there. If not, see if a friend or family member can let you use their home.
Budget-Friendly Menu Ideas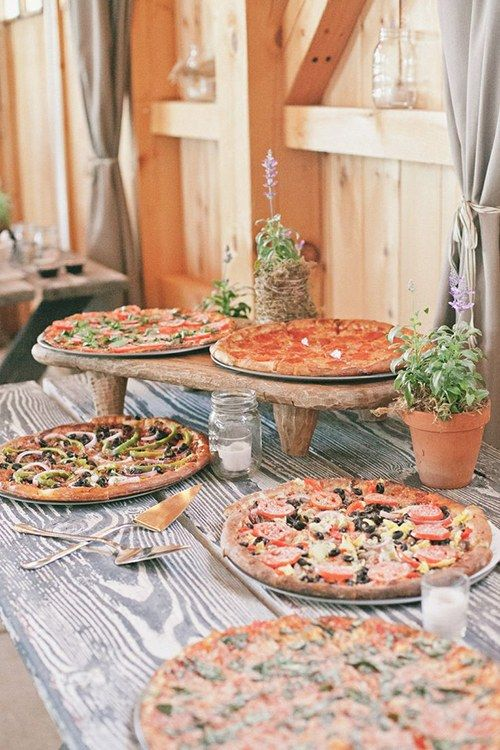 Source: brides.com
If you're hoping to save costs on food, we've got some creative ideas just to show that rehearsal dinner menu ideas don't have to cost an arm and a leg.
You'll find some great menu options to make your rehearsal wedding party successful while maintaining a strict budget below!
Family Potluck-Style Dinner
For a budget-friendly rehearsal dinner, create a community vibe and add some variety by having guests bring their own dishes.
The main benefit is, of course, a diverse menu that suits many preferences and tastes. But it's also one of the best cheap rehearsal dinner food ideas:
You get to save money (and time) for food preparation because a potluck-style dinner essentially allows you to "distribute" the food costs among guests.
However, take your time to coordinate what each guest is bringing to cover all meal courses – and avoid duplicates.
Oh, and most importantly, ask each guest to label the dish with ingredients and keep guests' dietary restrictions in mind.
Backyard BBQ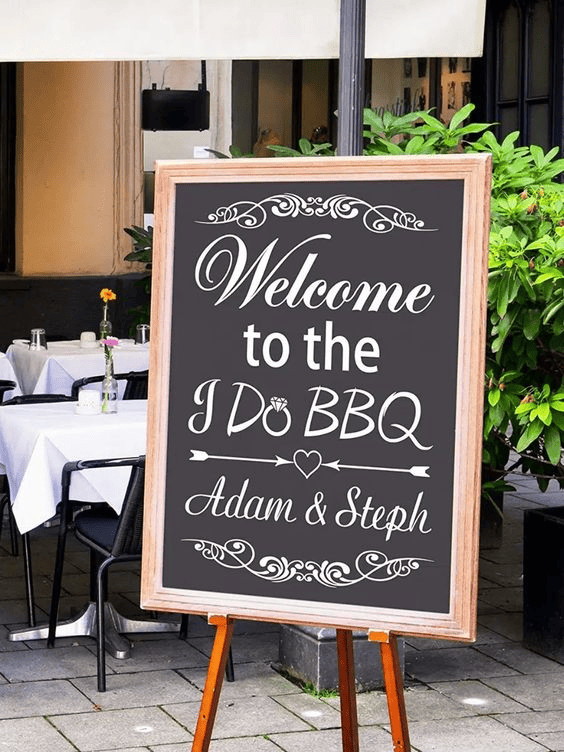 Source: thebudgetsavvybride.com
For a relaxed pre-wedding evening, think about having a backyard BBQ.
It's a low-key way to hang out with your family and friends and won't break the bank.
Make it even more budget-friendly by grilling classics and fresh veggies yourself.
You can also add fun by turning it into a potluck-style gathering, where guests can bring side dishes like green beans or potato salad for extra variety.
Buffet vs. Sit-Down Style Dinner
Buffet vs. sit-down dinner can be a tough decision, especially if couples try to find easy rehearsal dinner food ideas.
Both options have pros and cons, so ensure you agree about how you'd like the delicious meal served.
If you want affordable rehearsal dinner ideas, go with a buffet. It's typically associated with lower costs while offering plenty of options and lower staff expenses.
Suppose you are worried about over-serving and potential food waste. In that case, you can always designate someone to "watch over" the buffet.
On the other hand, a sit-down dinner means more controlled portions, so there is less food waste, and it generally creates a more elegant atmosphere.
The best tip we can give you for sit-down dinners is to go with simple dishes that can be served to all guests efficiently.
Affordable Catering Options
Regarding wedding rehearsal dinner food ideas, budget-friendly catering services can be the answer you're looking for, keeping everything delicious without compromising food quality.
Look into local food places offering catering services; they can be affordable.
Another excellent idea would be a food truck serving hot dogs or a taco bar. They're trendy, casual, and, most importantly, budget-friendly.
Before you settle on a catering option, schedule tastings to check the food quality and taste.
Also, don't be too shy to negotiate pricing or catering packages to ensure they work for you cost-wise.
Restaurants With a Set Menu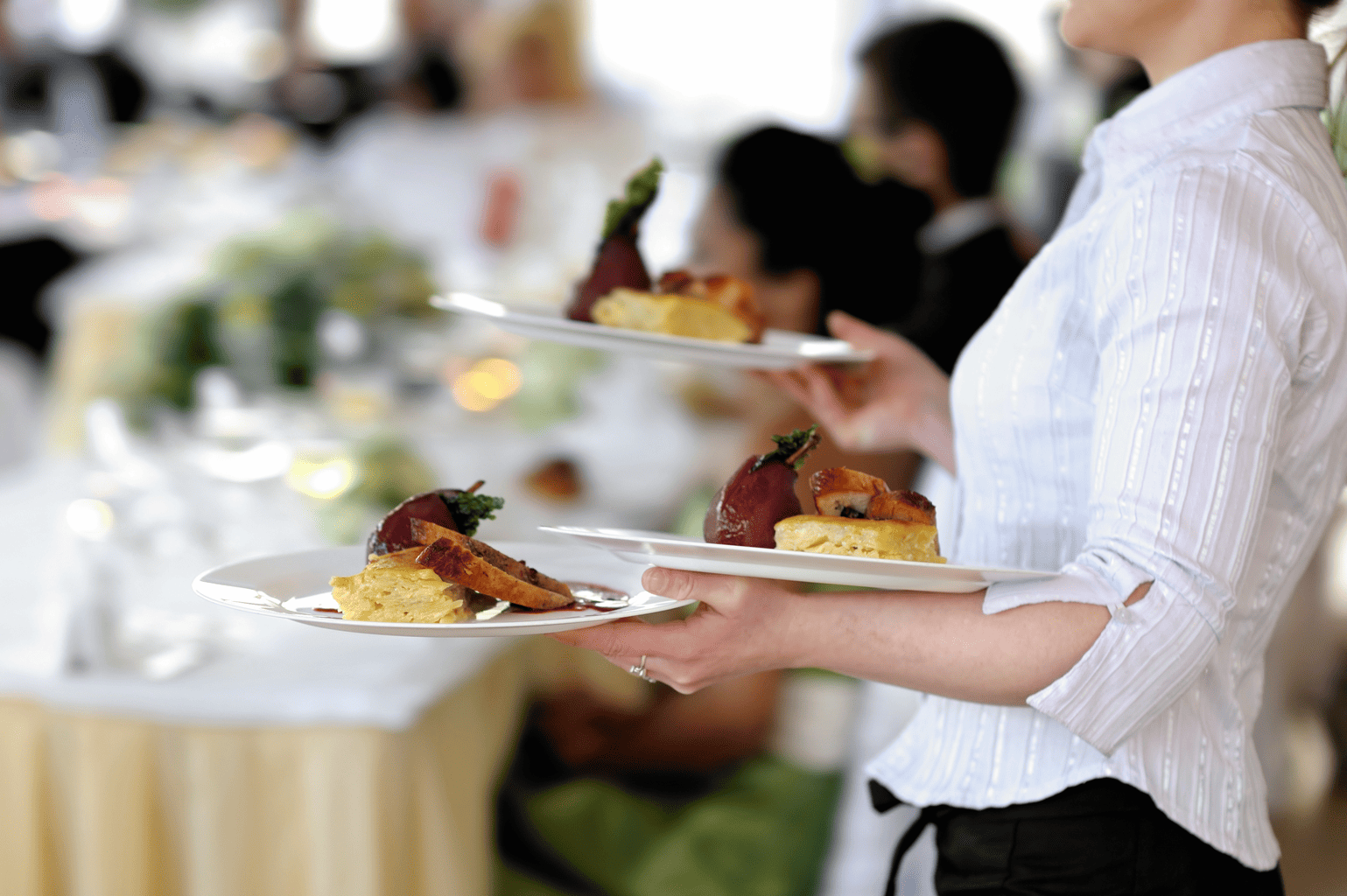 Restaurants with a set menu are another great option if you want your rehearsal dinner to stay within a strict budget.
Pick out a restaurant in your area – an Italian restaurant, for example – that offers a fixed-price menu for larger groups.
It'll give you full control over how much you spend on food and drinks. Plus, you can try to negotiate a smaller price depending on how long your guest list is.
Decor Options on a Budget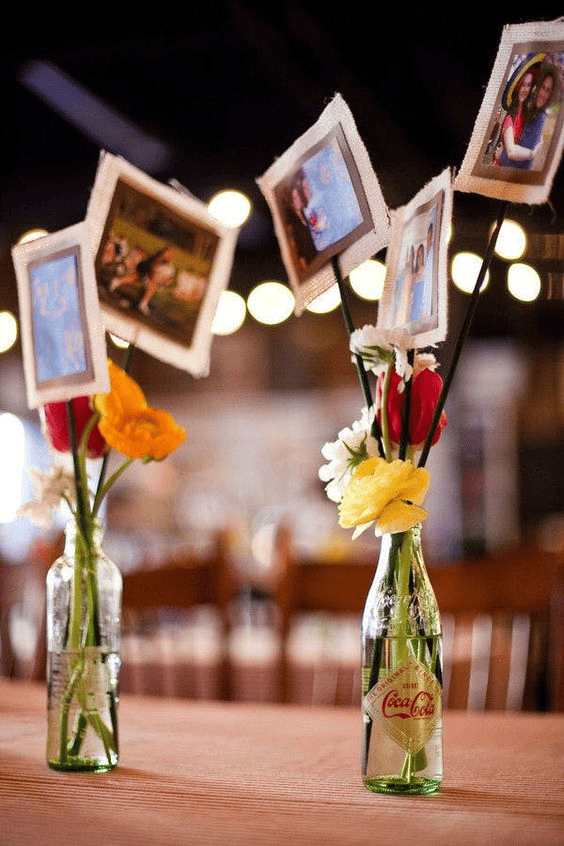 Source: stylemepretty.com
You're trying to stick to a budget here, but your rehearsal dinner still needs decorations.
Making a beautiful atmosphere without spending hundreds of dollars is possible if you want to get crafty and creative.
DIY Decor
One of the cheapest options decor-wise is to do it yourself.
There are so many crafty ideas for table settings and decorations that are simple and affordable.
For instance, you can use photos, letter balloons, candles, or vintage glass bottles with flowers for your centerpieces. You can also get the materials relatively cheaply at most supermarkets.
And if you have crafty friends in your bridal party, don't hesitate to ask them for help.
Minimalistic Elegance
If you naturally lean towards simplicity, you could make your strict budget work in your favor by opting for minimalism in your decor and using simple rehearsal dinner ideas.
A few flowers here and a few candles there as your centerpieces, paired with all-white decorations, can emphasize the couple rather than being a distraction.
Ceremony Decor
If your ceremony decor is ready, you can repurpose some for your rehearsal dinner first, then use it on your big day, too.
The ceremony is most likely just a day later, so you can even use the flowers.
This option is not for everyone, especially if you know you'll be stressing about the possibility of some of your wedding decor getting damaged.
"Favorite Things" Goodie Bags
Source: love-the-day.com
Here's a cute and inexpensive idea:
The bride and the groom can pick out their favorite snacks and candy and pack them up in goodie bags to hand out to guests at the end of the evening.
It doesn't cost much, but it's a nice, cheap way to show your guests you are happy they are a part of your rehearsal dinner.
Fun Fact Cards
If you want to have some conversation starters ready, consider making fun fact cards with little-known facts about the bride and the groom, their silly childhood stories, or stories from when they first started dating.
These cards are super simple to make but add such a lovely personal touch.
And if you don't use them all at the rehearsal, you can use the rest for the wedding.
Fun and Affordable Entertainment Ideas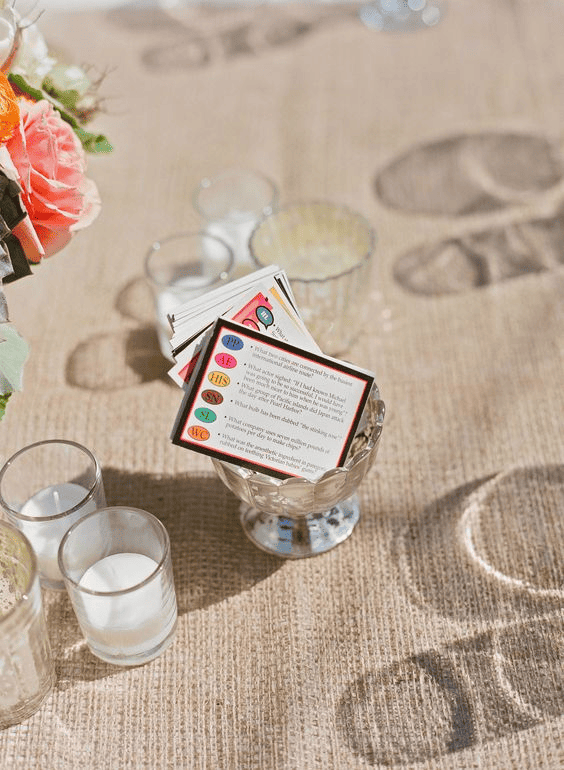 Source: marthastewartweddings.com
Entertainment is an important part of your rehearsal dinner, but it can also impact your budget.
Don't worry, though; we've got a few tips and fun activities you can try!
DIY Games
If you need some wedding rehearsal dinner ideas on a budget, DIY games should be at the top of your list.
Games that are cost-effective but fun can be a great addition to your party and make it a memorable night for all your guests.
Think of a trivia game about the bride and groom, for instance.
Ask friends and family for ideas and help!
Music Playlists
Instead of hiring a band or a DJ, you can cut costs by making personalized music playlists.
You can pick out songs that resonate with you as a couple and create a romantic atmosphere.
Best of all, you can make multiple playlists to accompany each phase of the evening.
Themed Party
Source: weddingforward.com
Themed parties are always fun, right? So, why not add a personal touch to your rehearsal dinner with a theme?
We are sure you'll come up with a few ideas that can make it beautiful and unique while maintaining your rehearsal dinner on a budget.
How about signature drinks to celebrate your love, the oh-so-popular "I Do BBQ," or perhaps an Italy-themed pizza party?
Speeches and Toasts
Heartfelt speeches from the most important people on the guest list can make your evening even more special.
Don't lose sight of what really matters by overlooking the role of speeches and toasts.
Ask your closest family members or friends to give a few words as a testament to your love.
Conclusion
Yes, you can have a special rehearsal dinner – and yes, you can do it on a tight budget.
There are actually so many wedding rehearsal dinner ideas on a budget that can help you save some cash for your big day.
You can still have the most beautiful rehearsal and make some great memories without losing a large portion of your wedding budget.
If you have some rehearsal dinner ideas on a budget you'd like to share, drop a comment below!