Most little girls dream of the perfect wedding, and obviously the perfect wedding needs a perfect dress. However, what often is not discussed is the amount of time, money and maybe even tears that come along with hunting for the garment that fits your preference and body type. This is why it is important to plan far ahead to ensure that you have the dress that dreams are made of. What are some things you should remember about wedding dress shopping?
1) It is best to start early. While you may think that you can plan a wedding in just a month or two, if you want to find the perfect dress, you want to start looking six months or even longer out from the wedding date. First of all, it may take some time to find just that right dress, and secondly, it may have to be ordered and/or altered, which takes time. Most dresses take at least four months to make and it can take another month or two to get it altered to fit your body perfectly. Starting early can take some of the stress out of the process.  Borrowed and Blue Event's blog created a planning checklist that takes into account how long your engagement is and gives a timeframe of when certain things should be accomplished before your wedding date.
Want a tip on how to save money? Start the hunt way in advance so you can take your time and, more importantly, strike when the iron is hot. Whether it is with trunk shows or simply a really great sale, it doesn't hurt to try on dresses so you have a comprehensive idea of what kind of gown you want, and then to bide your time. Popular wedding dress retailers like David's Bridal routinely have sales and, if you're willing to wear a dress that has been before, regularly hop onto sites like Once Wed to find a consistently changing collection of like-new garments to browse.
2) Consider your location. You are going to dress much differently if you are having a beach wedding than you would if you were having a candlelit church wedding. By choosing your location, you will be able to narrow down your choices somewhat. The formalness of your location and your wedding sets a tone for your dress choice as well.
3) Budget. While it would be nice if everyone could choose a wedding dress without thinking about the cost, it is not realistic. By setting a budget before you walk into the bridal store, you can keep from looking at dresses that are not in your price range. This can go a long way to ensuring that you can find some sort of balance between money and style. To budget enough for your wedding dress, you must also look at how much you will be spending on everything else. Realsimple.com has created a wedding budget work sheet, making it easier to manage where your money is being spent.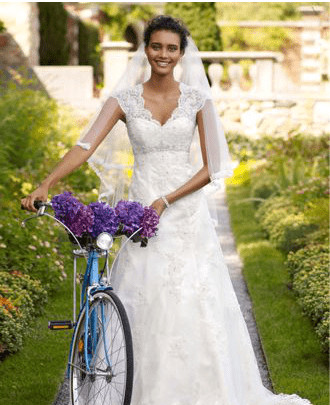 4) Research, research, research. Doing some investigating prior to having your feet hit the pavement will help you save time by not wasting it on dresses you know you won't like or stores that don't carry your size. You should look in magazines and on the Internet before you even step into a bridal boutique. This helps you to determine some direction in your search and it can allow you to see if any designers consistently catch your eye. While you may not go with a dress that you find in your research, it makes you more of an informed buyer when you do your research.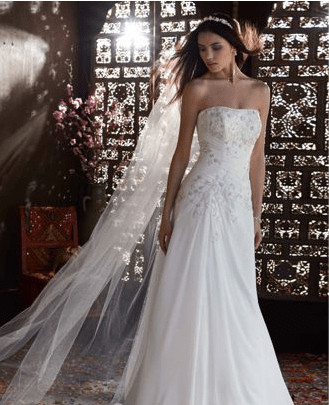 5) Bring your "must haves". If you must wear a particular veil or piece of jewelry, you want to bring it along with you. While most bridal boutiques will supply a strapless bra, bustier, or shoes, but the "trying on" experience still won't be quite as accurate as if you are wearing the gown with your undergarments or jewelry.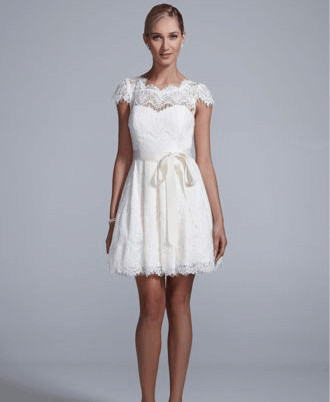 6) Keep your entourage to a minimum. While it may sound like a good idea to bring your entire wedding party with you, you want to limit it to just a few people. The more opinions that you have, the more difficult it will be for you to make a decision. Bring the most important people to you and leave the rest at home.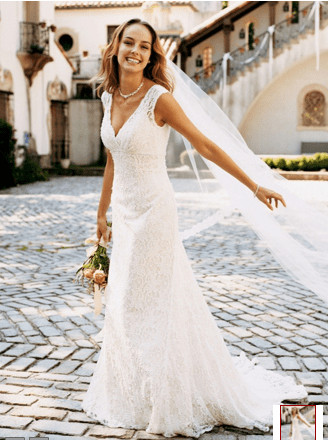 Choosing a wedding dress is a very important decision. It sets the mood for you and it can set the tone for the entire wedding. So don't make any rushed decisions, have an open mind and, above all else, don't forget to make an appointment!