Like most women, you have probably envisioned your big day long before you even had an intended spouse. Knowing what type of wedding, which venue, style of wedding gown and other details in advance is half the battle.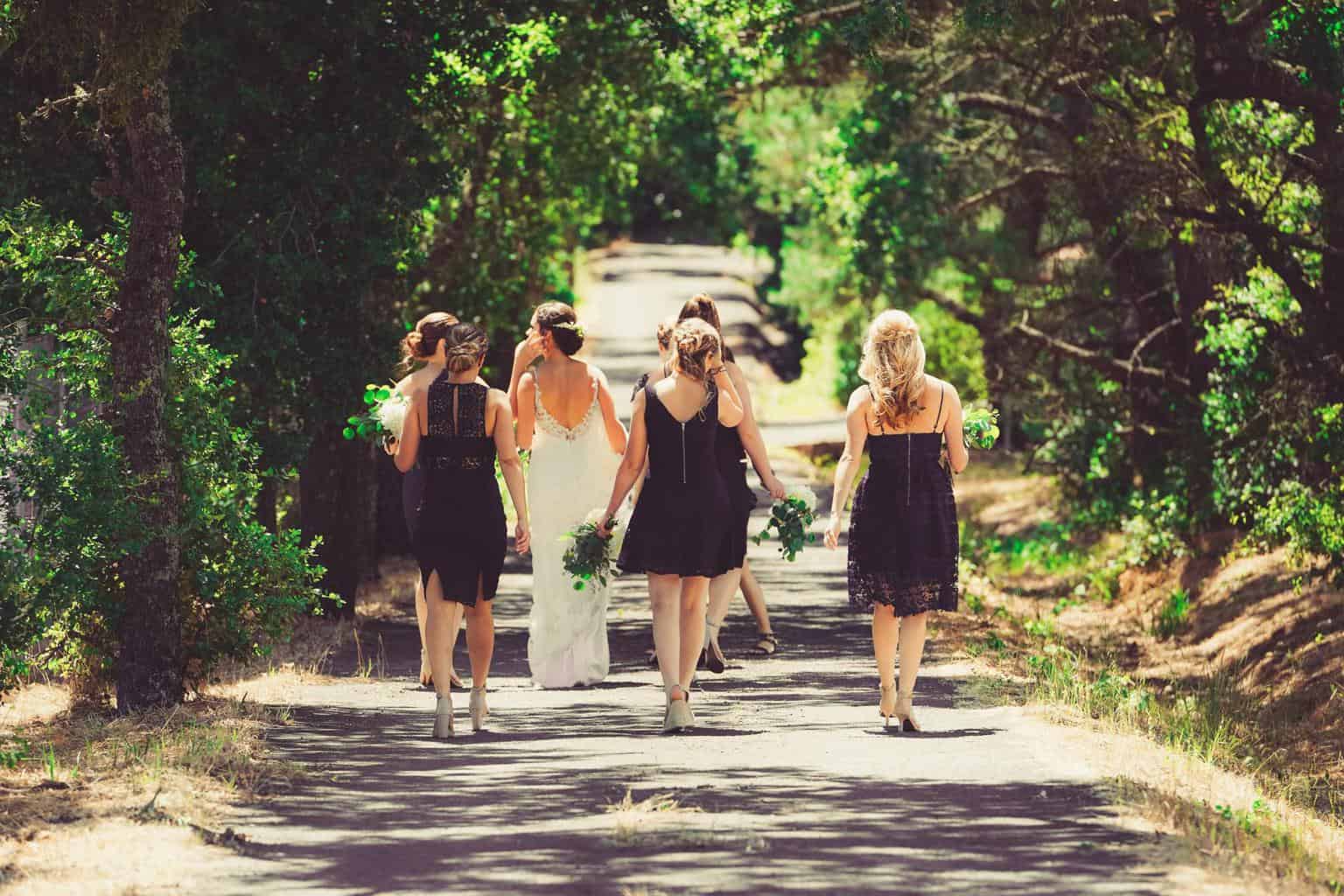 When you think back, how much consideration have you given to your bridal party? If you suddenly realize there wasn't much, don't feel bad. It's normal to think of yourself as the focus of your wedding day. After all, it is your magical day.
One Dress Fits All
One of the biggest issues you'll run across with your bridesmaids most likely isn't who should stand at your side on your wedding day, but instead, what dress they should wear. You will soon learn, one dress doesn't, in fact, fit all.
Your bridesmaids will be all different heights and shapes; one may even be pregnant. So how do you find a dress to flatter all of the ladies and one they won't despise? Give your bridesmaids options and be clear about what limitations they have.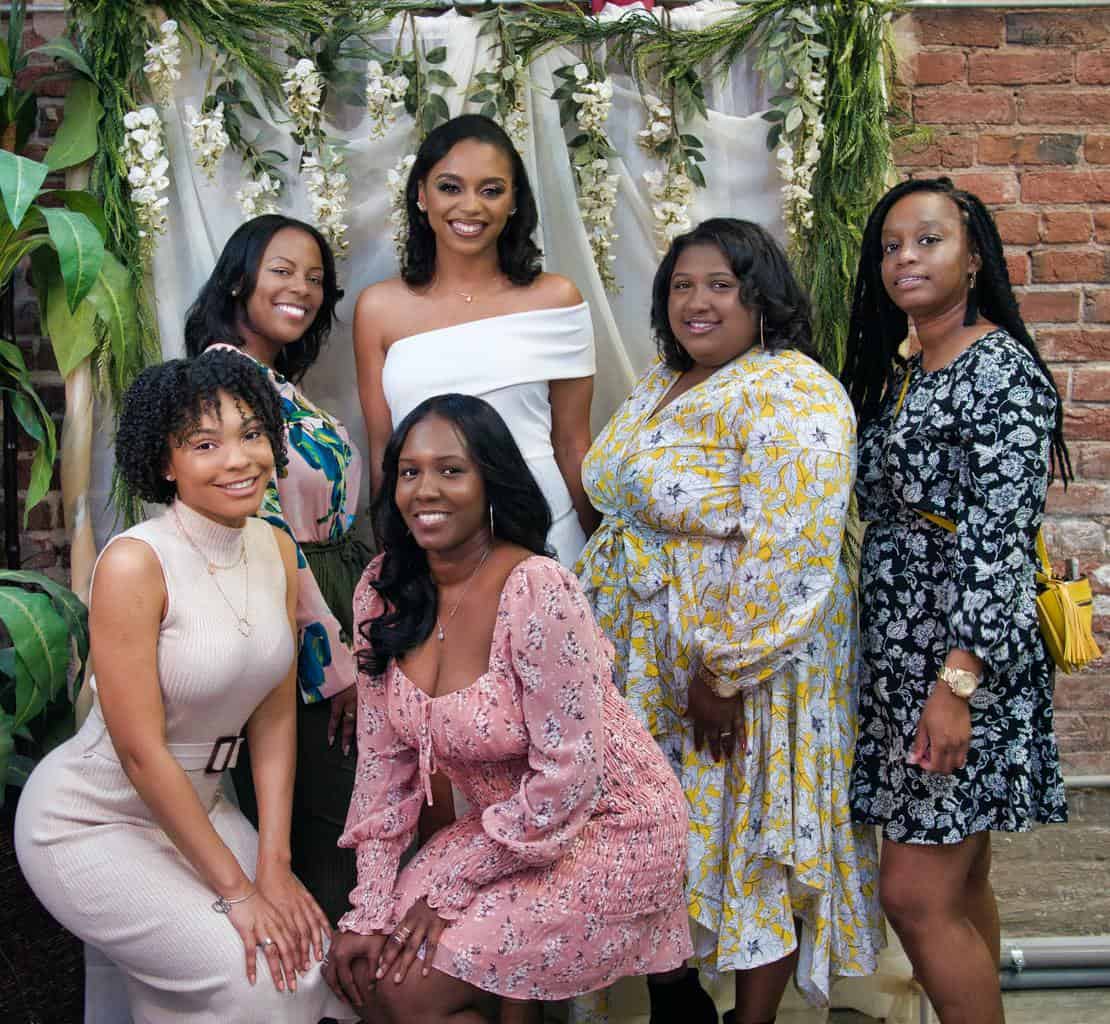 Considerations and Communication
Before booking appointments and taking the ladies out on a shopping day, do some online research ahead of time. Have an idea of the style of dress you'd like to see them in. Keep budgetary restrictions in mind. With the many things your bridesmaids are taxed with, make sure you are considerate when it comes to how much they will be forking out on their dress. Have a talk with them so you have a mental budget. Keep in mind alterations are another cost that should be considered.
Having the right bridal shapewear will make sure those beautiful gowns hang as intended and flatter the figure of the ladies wearing them. There is nothing more beautiful than a gown that flatters the woman wearing it and the confidence it gives her.
There are also factors to consider when trying to choose wedding party attire. For example, what season are you getting married? Weather/temperature expectations should factor into the style of the dresses you're choosing. Also, consider the venue. Will your bridal party be outside?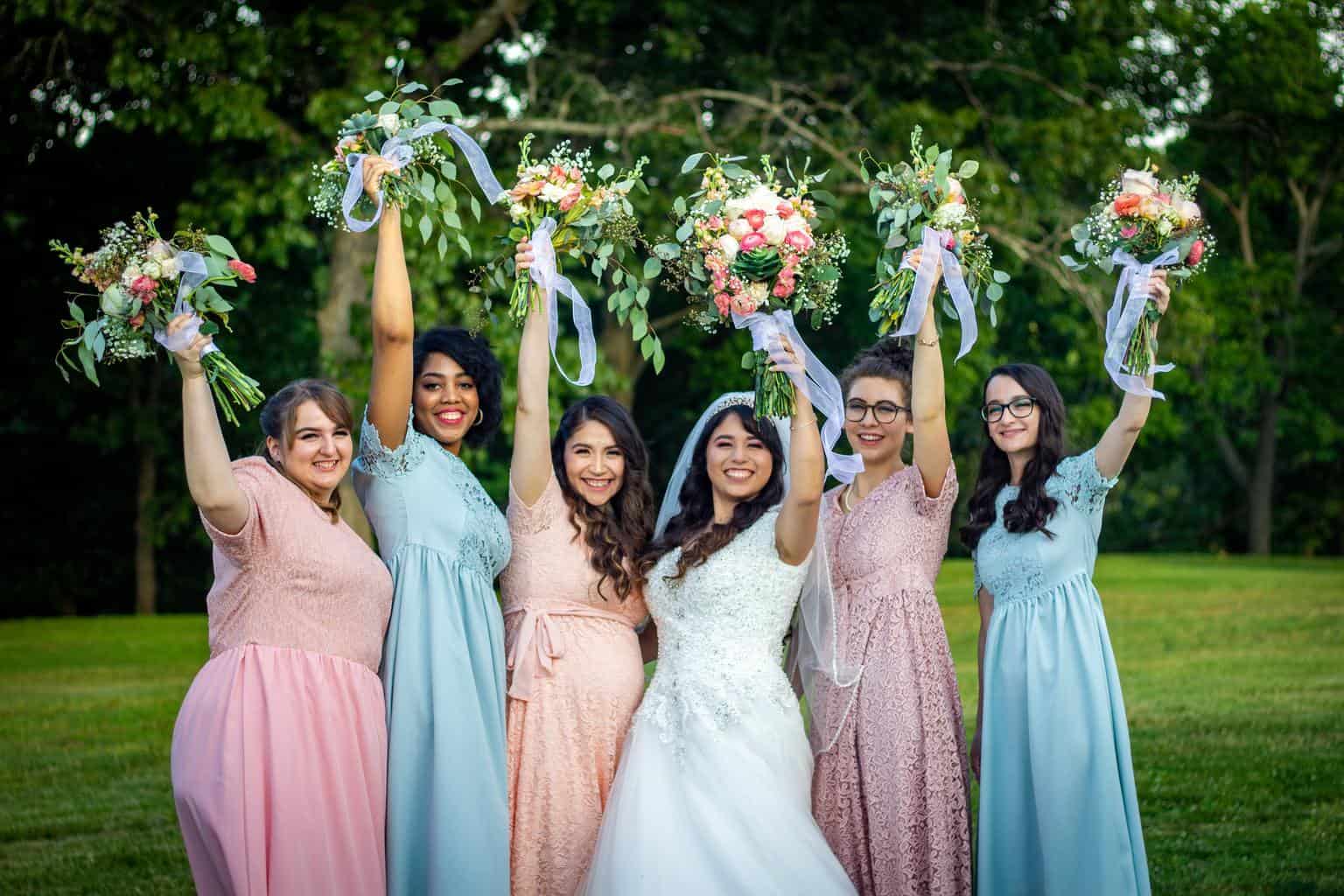 Countless Options
As the bride, you have the final say on how you want your bridesmaids outfitted. That being said, there are options you may have not considered. One such option is having a mismatched bridal party. This can be tricky if you don't have an idea of what you want ahead of time. Being too free with the outfits can look a mess instead of a fashionable, cohesive, complimentary masterpiece.
Within preset limitations such as necklines and lengths, you could have all your bridesmaids in different dresses but all the same color. This allows the individual to dress within their comfort zone and accent their features or camouflage their flaws. Another option is to have all the same dress but in different colors that compliment each other and match your wedding scheme. If you are feeling especially creative, you can go with both different dresses and colors. The key is to make sure they are all different hues within the same color family.
Better Safe Than Sorry
If all else fails to come together as you'd like, there is nothing wrong with going with a classic A-line dress. This is a style that typically flatters most shapes and sizes. Give your bridesmaids some wiggle room to play along with necklines. Different necklines accentuate different features.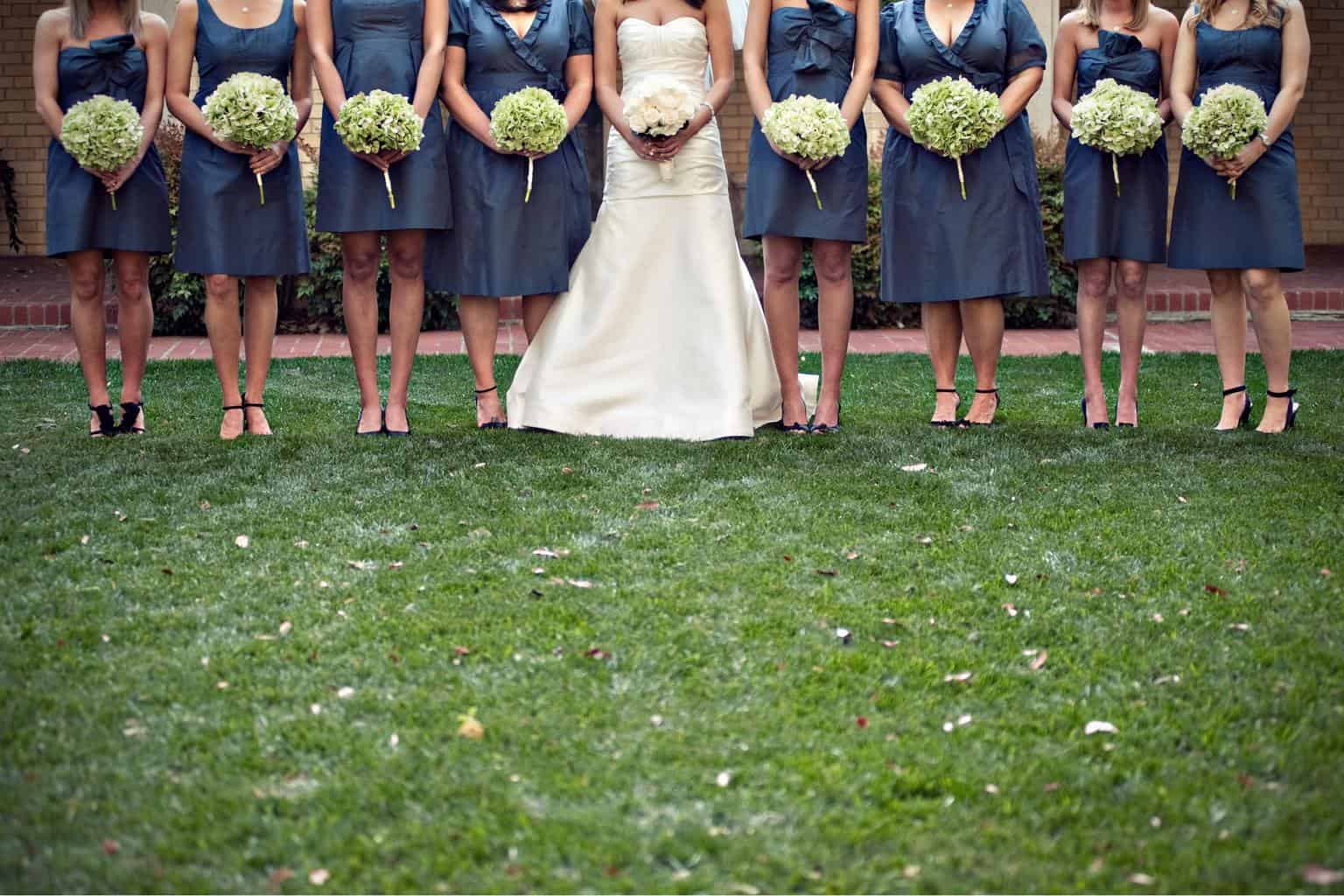 Dressing your bridesmaids doesn't have to be their worst nightmare. Don't be inflexible with options, set a budget that works for everyone and don't micromanage insignificant details. Your ladies will be happier and your stress levels won't be off the chart!