When two people get married, there is a whole slew of participants that become involved with the wedding; the officiant, the in-laws, caterer and, of course, the bridesmaids and groomsmen. A common question that crosses every couple's mind is how large or small their wedding party should be. After all, there are both benefits and disadvantages to having a sizeable entourage stand by you as you exchange vows. To help each couple reach their own conclusions, below are some of the pros and cons:
Pros of a large wedding party
1) More hands  = more help. It is not uncommon that bridesmaids are asked to help with mundane tasks like pulling together favor bags or assisting with DIY projects. If you have nine friends at your disposal the work can be split nine different ways, limiting the workload for each individual and upping their happiness.
2) Let the Good Times Roll. Weddings are supposed to be fun but, when we're caught up in the hoopla of planning, we can easily lose sight of this. Your wedding party can quickly pull you away from the stress with a fun bachelor(ette) party or even encouraging cheery laughter during otherwise dull tasks like stuffing envelopes. Surrounded by your friends, details like the rehearsal dinner and photo shoots will feel festive as you guys reminisce and bond. Plus, let's not forget about the endless funny photos the group of you can do (your pals might even have a creative idea or two to contribute)!
3) Less Drama. Though it is rarely expressed, there is always that one comrade who is disappointed to not be considered among your upper tier of friends. More likely than not, it is a complete oversight on your part, as you may not have simply known her as long as your other chums. With a larger wedding party, you can invite such individuals to join in on the fun, sparing their feelings and passive aggression.
Cons of a large wedding party
1) More Drama. With any big group of guys or gals comes clashing personalities and communication styles. The more bridesmaids or groomsmen you bring on board, the more likely there is to be personal turmoil amongst the troupe. Furthermore, there is bound to one or two individuals who, not being tight with the other members, may be uncomfortable and simply not mesh well with the energy. With each member of the bridal party comes a different schedule and budget to accommodate, making the process potentially a lot more complicated.
2) It won't be cheap. Being a bridesmaid or groomsmen isn't only costly for your friends, as hosting them can be a bit of splurge for the couple themselves. They have to pay for the bouquets, boutonnieres, transportation . . . the price tag can add up to a hefty fee.  Furthermore, it is often considered polite for the bride to provide her ladies with complimentary hair and makeup services and for grooms to assist their groomsmen with paying for the suits, and both genders are expected to provide appreciative gifts to their participating friends. If you're worried about the budget but don't want to skimp on thanking your wedding party, skip the wedding favors (guests have an annoying habit of forgetting or tossing them) and, instead, treat the people who have been there from day one. Your bridesmaids will love receiving a personalized piece of jewelry from fashionista Kate Spade and groomsmen will appreciate something that is both stylish and practical, like a personalized wallet or poker set from Groomstand.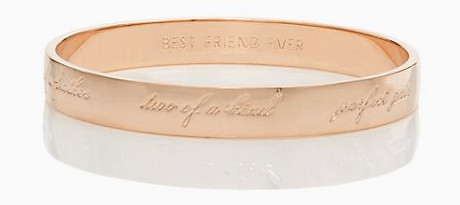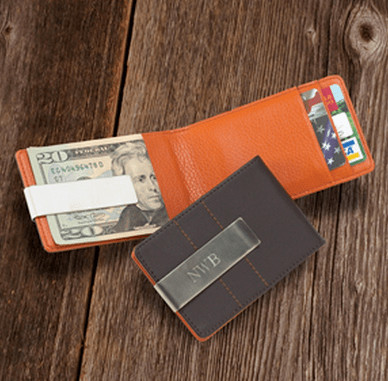 3) Adios close memories. You may have the exact same circle of friends that you grew up with . . . or maybe not. Friends come and go from our lives and, with a sizeable wedding party, there's an increased chance that people might be in your wedding photos that you won't be in touch with five years from now. Furthermore, just like with any large hang out of friends, the individual bonding that comes with quiet, loving chats will be supplanted by group conversations that, though hilarious, won't be as intimate.
When it comes to choosing the right-sized wedding party, there is no right and wrong. It is important to be true to yourselves and your vision. If you factor in the size of your venue, your budget, your circle of friends and your general preferences, you'll undoubtedly arrive at the perfect number.