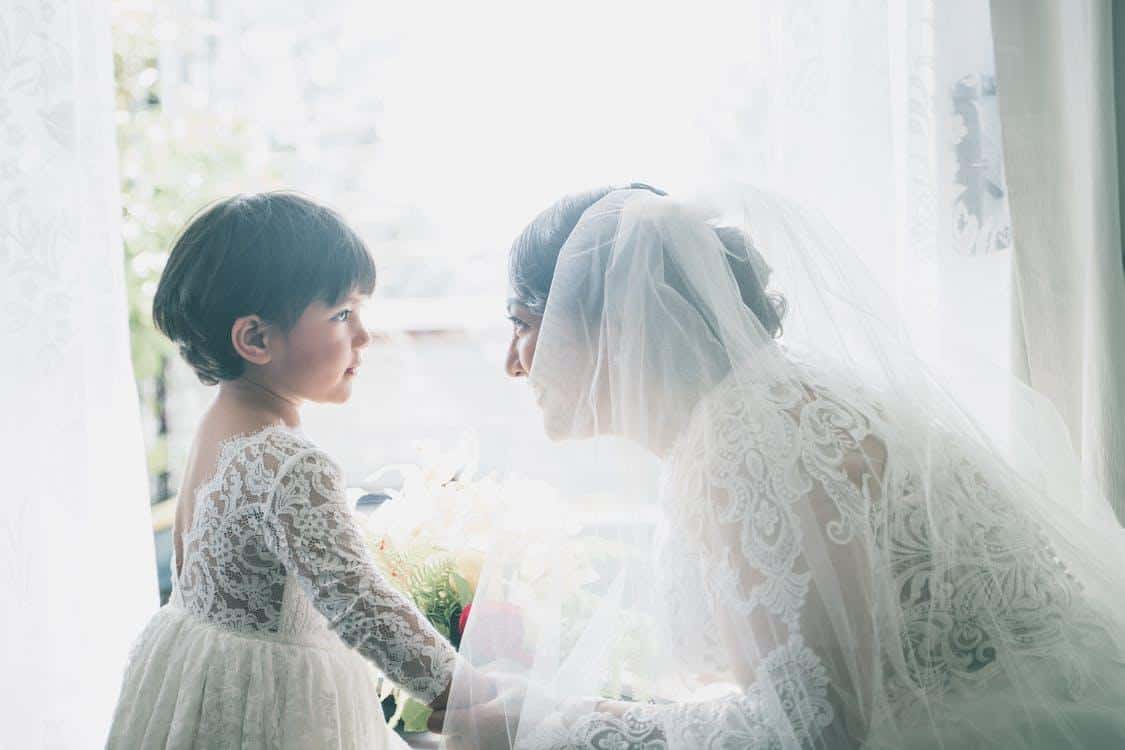 When it comes to getting married after you have children, you probably want to incorporate them into the wedding ceremony in a meaningful way. Your children are the most important people in your life, so it's sensible to want to include them and unite as a family, not just as a couple. When coming together as one big blended family, there are many ways to honor your children at your wedding. Here are some meaningful ways to include your children in your special day.
1. Have Your Children Walk You Down The Aisle
Imagine your son walking his mom down the aisle to "give her away" to dad. The symbolism of trust the little boy has in his father or stepfather with the only woman he has ever loved is significant. A little girl walking her daddy down the aisle would be equally sweet. Any way you can include your children with the happy couple will be a memorable moment for all of you.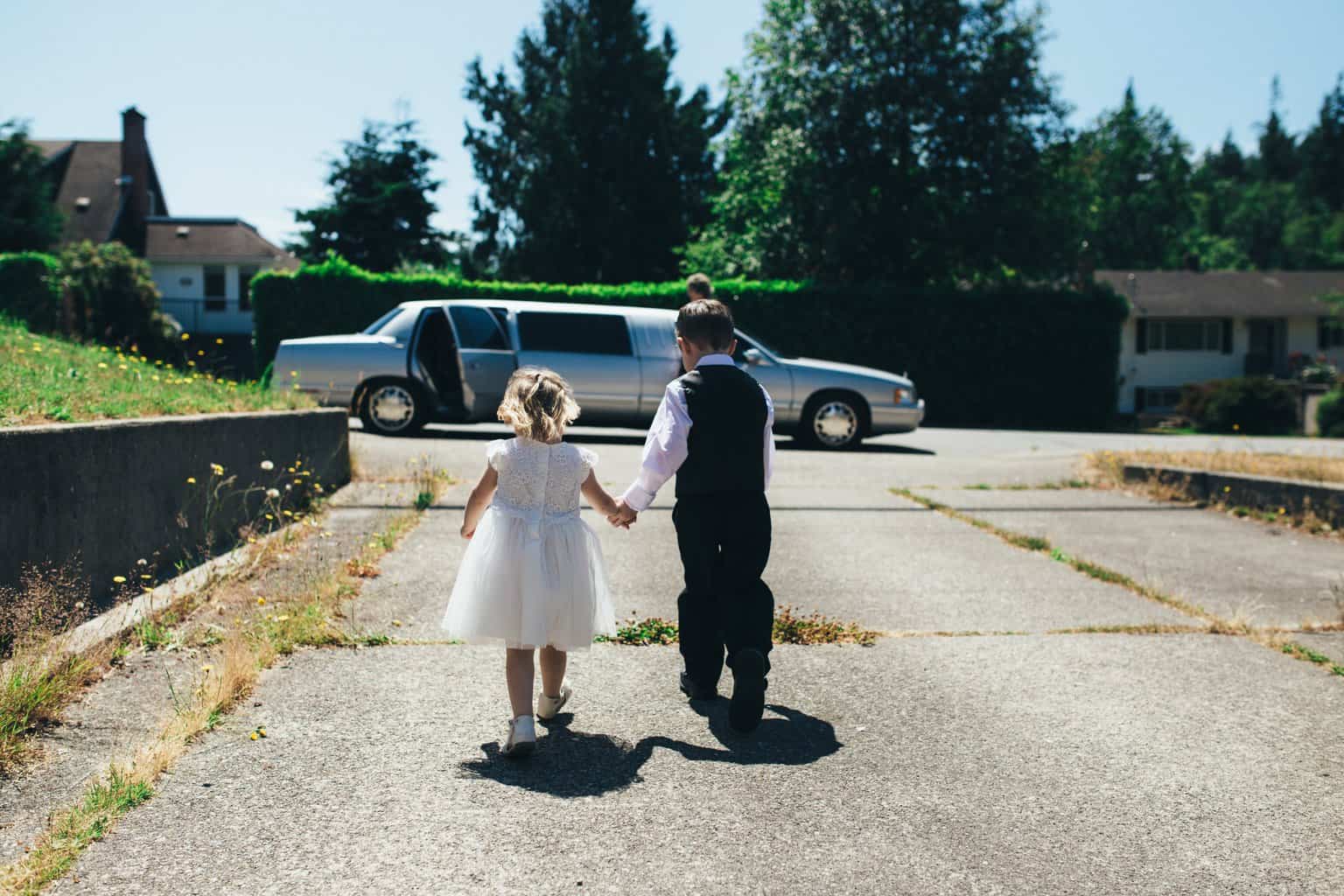 2. Have a Familymoon Wedding
Having a destination wedding may be what you've always dreamed of, but you're not sure it's possible with the kids. Having a Turks and Caicos beach wedding may be the perfect solution! Beaches resorts can customize familymoon weddings for you that unite two families. They can create a unique ceremony involving your children being included, such as making their own wishes while cutting the cake. Beaches provide a stunning wedding setting with the added benefit of family-friendly amenities. What better way to ensure your children are included and taken care of while you enjoy your honeymoon? You get the best of both worlds. Your children are with you to share in your joy, but you also have family, friends, and staff to take care of them when you need some private time.
3.Have Your Children be Your Best Person
If your children are a little older, providing them with the responsibility of being your best person is significant. Out of all the people you could have chosen to stand by you at this moment in your life, you chose them. This responsibility will be significant to both you and your children. This responsibility means you trust them with some of the wedding planning and details, and maybe the showers, parties, and rings too!
4. Have Them be the Ring Bearer or Flower Child
Who doesn't love the adorable children walking down the aisle carrying rings or sprinkling flowers on the ground? This is a lovely way to include your children in the ceremony, especially if they're young. If one of the children is too small to walk, one of the older children, bridesmaids, or bride or groom can wheel them down the aisle with a wagon. You can adorn the wagon with wedding linens and flowers to have it fit right in with the rest of the decor. Add a little flower girl dress and basket of flowers or a tux/suit and ring pillow for some finishing touches.
5. Include Your Children in a Sand or Candle-Lighting Ceremony
Many cultures use a sand ceremony to symbolize separate lives coming together and uniting blended families as one. Different individuals pour sand from smaller jars into larger ones, tying them together. With the wide variety of sand colors available, you can include as many people as you would like to, each one having their own shade of sand to pour into the jar. You can even choose sand colors to match your wedding colors. Including your children in this ceremony is a beautiful way to display all of your lives coming together and uniting as one. Additionally, this tradition provides you with a beautiful keepsake from your wedding.
The candle lighting ceremony achieves the same effect by two previously lit candles uniting to light one larger candle, representing the unity of the two lives coming together as one. While both traditions represent the same thing, gradually, more people have favored the sand ceremony, especially when including children. Sand is much safer to use, and with people choosing to have outdoor weddings, there is no risk of the wind blowing out the flames.
6. Have Your Spouse-to-be Say Vows to Your Child as Well
If you are getting remarried, ensuring your spouse-to-be promises vows to not only you but your child shows them that they are committing to them as well. You're making a symbolic commitment to your child by making this promise in front of everyone as if they are marrying both of you. The significance of this touching moment will remain with all of you for a lifetime.
7. Ask Them to Perform
If your child is comfortable performing in front of people, you could ask them to sing a song or perform a dance at the wedding. If they've been talking lessons, this is the perfect opportunity to let them show off their talent and play a meaningful role in your special day. If your children are a little older, they could give a speech, make a toast or even officiate at the reception. If your child is timid, then another option would be that they could write a little poem to you, and it can be added to the program.
8. Make Sure to Have a First Dance With Your Child
Have a separate parent-child dance to a song of their choice. Instead of the newlyweds dancing with their parents, the couple would dance with their children. This adds an adorable, memorable moment to your day and is a beautiful way to let your child(ren) know how important they are to you tonight and always.
There are many meaningful ways to include children in your big day, and you don't have to limit yourself to just one.