Every bride wants to look magnificent on her wedding day! If you can accomplish that and make things easier at the same time, you're a genius. Here are X genius wedding day beauty secrets that will really make your day.
Kool-Aid Lip Stain
If you're worried about transferring lipstick to your groom's clothing or losing your lipstick before all of the pictures are taken, try this. Use a Kool-Aid lip stain by dipping a wet q-tip in a red or pink Kool-Aid color and rubbing it on your lips. It will stain your lips a dark red color that will last for hours. You can simply finish with a non-messy gloss that you can easily re-apply often.
For Short Wedding Dresses
When you shave on your wedding day, use baby oil rather than shaving cream. You'll get a close shave, and your legs will be glowing and silky. This is perfect for short wedding dresses.
For Thicker, Fuller Lashes
Between coats of mascara, dust your lashes with baby powder. This will stick to the mascara that you previously applied and when you apply another coat, your lashes will look thicker and fuller.
All Natural Tan Lotion
If you want a soft golden glow for your wedding day but you don't want to risk turning orange, simply mix 1 cup of unsweetened cocoa powder (for baking) with ½ cup water. You can rub it on your skin evenly, allow it to sit for about 5 minutes and then rinse it off. You may need to let it sit longer depending upon your complexion. Also, you'll want to try this out in advance to get it right before your wedding day.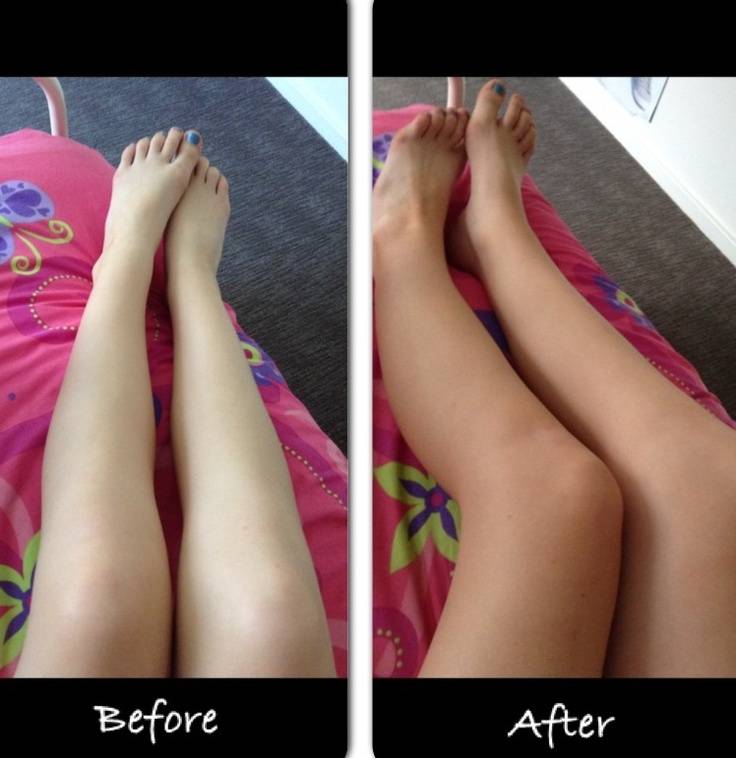 These are just a few genius wedding tips that will help you look your best without a lot of fuss on your special day!