If you have younger children in your family, chances are you have a perfect little ring bearer and flower girl. If they're very young, you might worry whether they will be able to perform the role without being afraid or causing a scene. Here are a few tips to ensure that your flower girl and ring bearer get it right.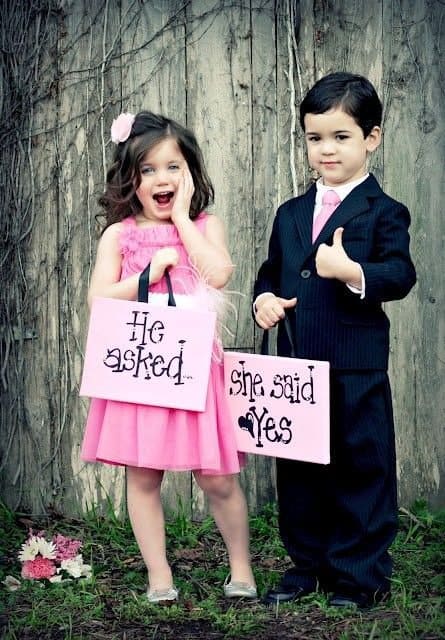 Rehearse, Rehearse, Rehearse
The most important thing you can do is practice with the little ones so they know exactly what to do. Remember that a child's attention span is much shorter than an adult's, so make it fun and let them quit when they've run out of patience with it. Reward them with a treat or something special when they do what you ask.
Enlist Help
If you need a little help, try having mom stand at the end of the aisle so the children know where to go. It's best to choose a child that is above the age of 3, so they're not completely confused. You might also have a friend be ready with snacks and something to occupy the children once their part in the ceremony is finished.
Make it a Game
If you make it into a game, the children are much more likely to play along. Create little taped x's for the children to touch as they walk down the aisle. Or, have the children touch hands of guests in the aisle as they walk down the aisle. If it's fun for them, they're going to want to be a part of it!
By using these tips, you can ensure that your flower girl and ring bearer get it right and are having a great time while doing it!