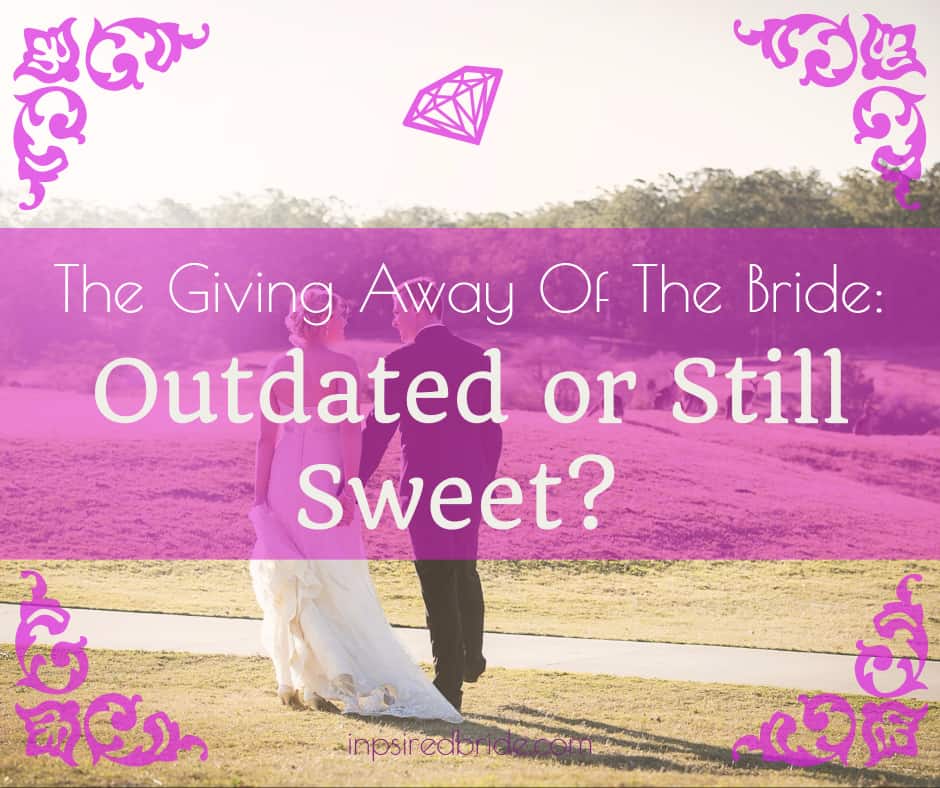 I will always remember the moment right before my dad walked my older sister down the aisle.
My older sister had a beautiful backyard wedding. I was one of her bridesmaids, and as I stood next to her on the porch, waiting to walk down the aisle, I overheard my dad speak.
He said: "I'm honored to be walking you down the aisle, but I don't really feel like I have the right to give you away." He went on to say that he was proud of her for becoming the woman that she was, and said that she had always had an independent personality.
His words stuck with me. He wasn't saying that he rejected the tradition, or that he refused to walk her down the aisle. It was a part of her ceremony, I believe, because that was just "the way it is done". I don't think my sister ever thought of having it any other way. My dad was just filling the time with some words, and being honest about how he felt. But none-the-less, when the music started we all started walking through the crowds, and my dad "gave away the bride" to her waiting husband.
Is It Outdated…
This tradition originated back in the days when a woman was considered more as property than as an individual with her own mind and authority. Back then, a woman was basically her father's property until a marriage was arranged, at which point the father would literally give her to a husband who would then "own" her.
Women have done so much to earn a place in society that equal to men. So why is it, when it comes to this tradition, we willingly partake in a ceremony that trades us off from father to husband like a piece of property?
Or A Sweet Tradition?
I'm a daddy's girl, so I loved walking down the aisle in my dad's arm. To me, the tradition didn't seem derogatory in any way. It felt sweet, like a precious moment for my dad and me. However, as I really think about the meaning behind this tradition it strikes me as something that must go. Or at least, be re-imagined so that it has a different meaning. Maybe brides could walk alongside their fathers down the aisle as a way of saying thank you. What do you think?
Is the 'giving away of the bride' portion of a ceremony outdated, or is it still a sweet tradition?
Let me know in the comments section below!