Raymond ♥ Vivian
The trees, the dress, and the mood — everything was unrivaled. Raymond and Vivian were magical and dreamy. They showcased their talent — Vivian with her harp and Raymond with the guitar. I can't express enough how magical this engagement session is, see for yourself!
Click image to enlarge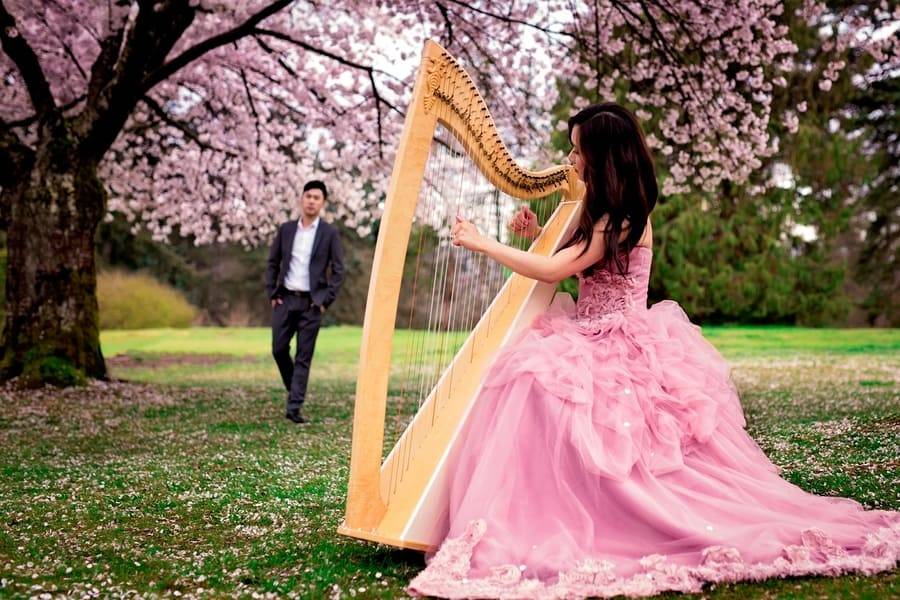 Like. Click to Vote
>
Extra Special Details
The outfits. Vivian was wearing a dreamy pink dress that complemented the cherry blossoms well.
The location. Queen Elizabeth Park in British Columbia! The place is magical.
The theme. Music!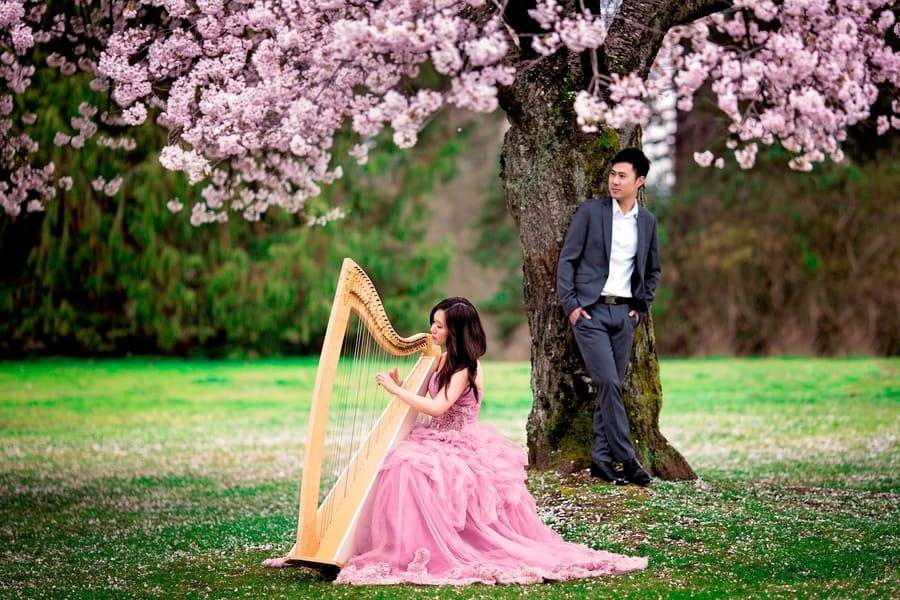 The instruments. Vivian has been learning harp for 3 years and it was a dream instrument for her since she was a kid. And Raymond learned the guitar soon after he met Vivian since they wanted to learn new instruments.
Tips!
Make sure this day is all about you two. Plan it as you always dreamed of. Don't be destructed by small things that might go wrong. Don't worry too much about your guests. They came to be a part your happiest day. As long as you are happy they will be happy as well!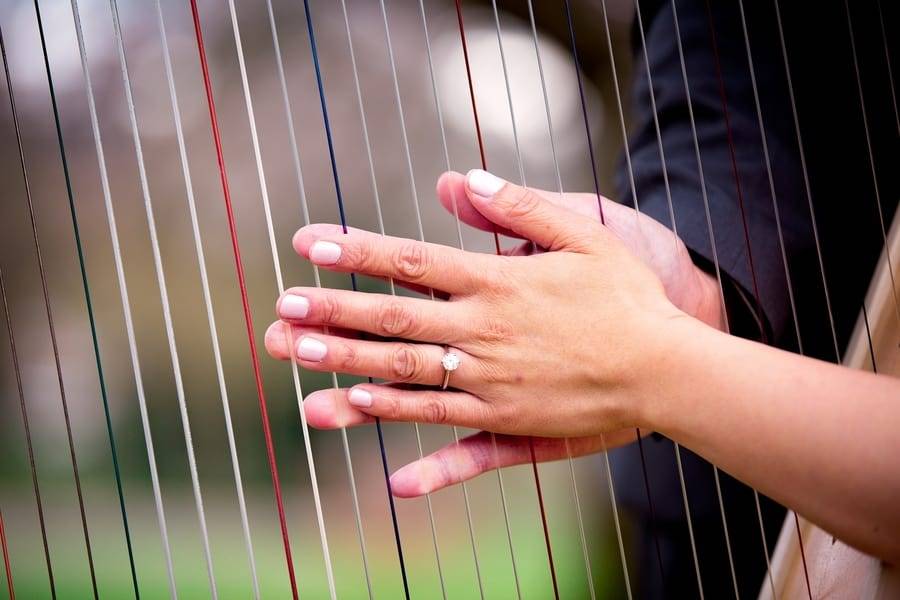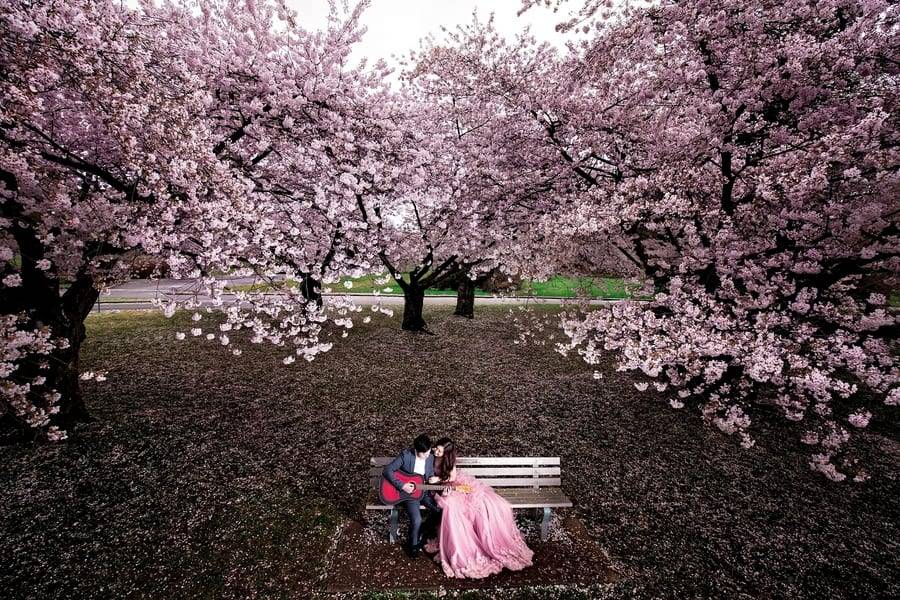 Money Matters
$5,000 – $10,000
Vendors
Photographer: Karizma Photography
Reception Venue: Queen Elizabeth Park