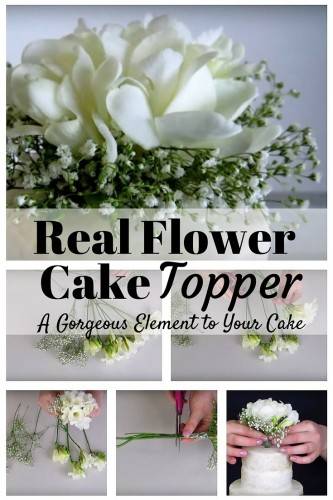 A cake topper adds a stunning touch to your wedding. It could be made from icing or a crafty DIY project that is surely a head-turner. However, if you are planning to have real ones on top of your cake, that is not a problem. A real flower wedding topper effortlessly makes every cake gorgeous and magnificent. If you want to try this DIY project, then read on for instructions.
What you need:
Single-stem flowers of your choice

Baby's breath flower

Scissors

Tape
It is very important that you choose the flower that compliments well with your theme and cake. Chop off the stems a bit so they aren't that long as you work with them. Cut the baby's breath into pieces so you can easily add them to your bouquet.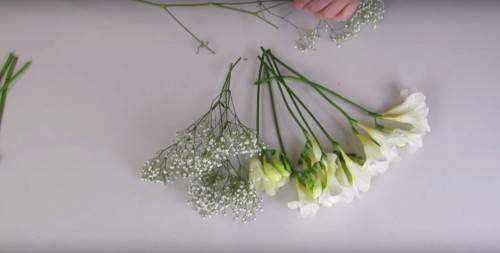 Pick a few flowers that are open and full then start arranging them by creating a small circle. Secure the flowers together using the tape. Start on the base of the flower and work down the stem. This will create a sturdy base for the cake topper.
Now, it is time to add the baby's breath. One by one, surround the bouquet. If it is difficult to hold them, put a tape to secure and continue adding baby's breath. If you are happy with the look, secure all together with tape. It would be great if you start at the base of the flower to hold them together tightly.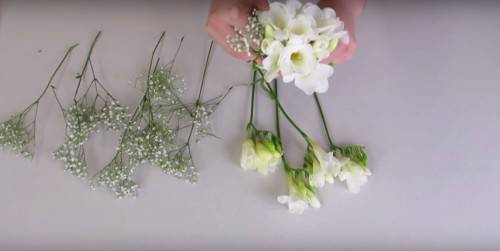 Take a long strip of tape and cover the entire stem. Grab the scissors and cut the excess stem.
Carefully place it into the top of the cake.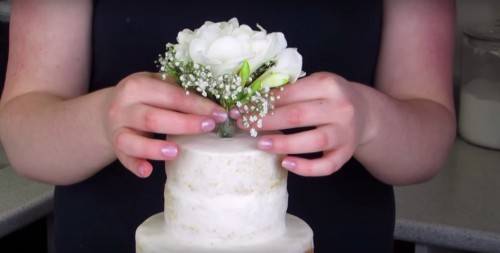 And you are done! Real flowers as cake topper – amazing, lovely and inexpensive.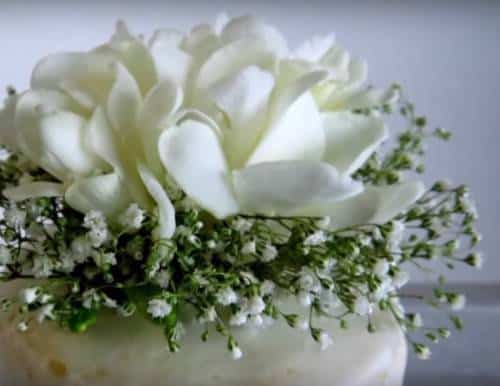 Watch How it is Done
Save All the Steps Above Using this Bookmarklet