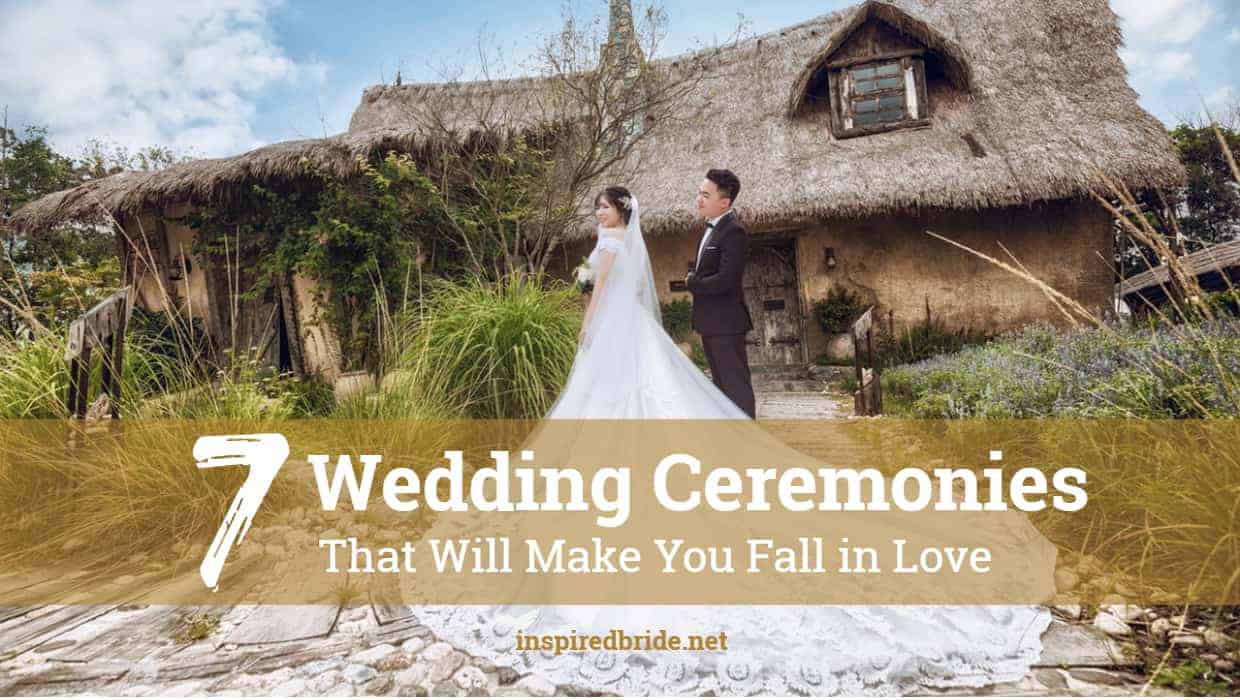 Every couple wants a beautiful wedding ceremony. Whether it's the breathtaking views, stunning architecture or perfect weather, your venue and locale have everything to do with the aesthetic of your day.
These seven ceremony locations throughout the world are so gorgeous they'll make you fall in love all over again.
1. TreeHouse Point — Fall City, Washington
Are you and your significant other lovers of fairy tales and other enchanted adventures? TreeHouse Point in Fall City, Washington — about 30 minutes from downtown Seattle — will create the whimsical, artistic vibe you're going for on your special day. You can even make overnight accommodations, so you and your new spouse can wake up in the middle of a magical forest.
2. Malibu Rocky Oaks Estate Vineyards — Malibu, California
If having an unbelievable view is at the top of your venue must-haves list, this is the spot for you. Tucked away in the hills of Malibu, having your ceremony at the Malibu Rocky Oaks Estate Vineyards will make for some seriously incredible wedding photos. You and your future husband or wife can get married on a helicopter landing in the middle of the Santa Monica Mountains with a mindblowing 360-degree view.
3. Villa Punto de Vista — Costa Rica
Villa Punto de Vista is the ultimate getaway for couples looking to wed in Costa Rica. This fully staffed villa includes amenities like an infinity pool, pre-arrival concierge, private chef services and more. Nestled away where the rainforest meets the sea, couples can even opt for beach or waterfall ceremonies.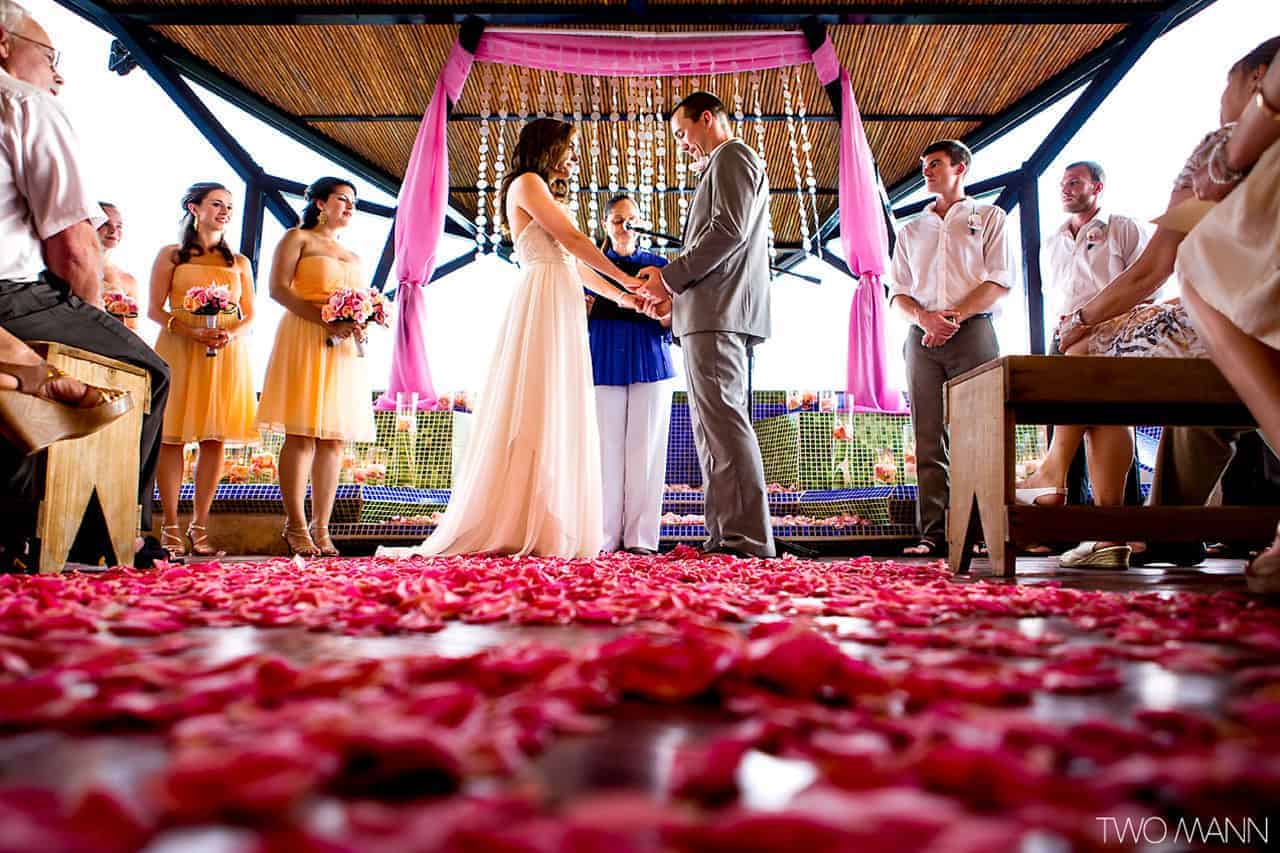 With Costa Rica's warm temperatures, intriguing wildlife, gorgeous beaches and incredible opportunities for adventures in the rainforest, you'll get the best of both worlds in relaxation and entertainment.
4. Race & Religious — New Orleans, Louisiana
For couples from the South — or anyone who wants an excuse to go to New Orleans — Race & Religious is a romantic indoor-outdoor space. This historical compound located along the riverfront includes two masonry homes from the 1830s, which have since been renovated and restored to their original, antique beauty. The property as a whole has plenty of history behind it, and its classic Louisiana charm will certainly add character to your wedding day.
5. Modern Honolulu — Honolulu, Hawaii
For lovers of paradise, the beach and anywhere that's close to the water, look no further than Modern Honolulu for your wedding destination. You and your soon-to-be spouse can walk down the aisle over top of the water at this quaint but luxurious Waikiki hotel. You'll be able to choose among beachfront, ballroom, sunset or poolside ceremony options, as well as the opportunity to book the Presidential Suite.
Since Hawaii is such a popular honeymoon destination for couples, the hotel has a honeymoon registry, which allows guests to give the newlyweds gifts like spa treatments, meals or outings.
6. Gstaad Palace — Gstaad, Switzerland
If you're both a fan of breathtaking mountain views, why not go big and get married in the Swiss Alps? Since 1913, the iconic Gstaad Palace hotel has been known as one of the grandest venues for weddings and other high-end events. With its world-renowned spa, restaurant, nightclub and cigar lounge, and simply stunning landscape and gardens, you'll truly be living a life of luxury at Gstaad Palace.
While winter seems like the ideal time to get married in the Swiss Alps, you can also do it during the summertime. No matter when you go, having a European destination wedding is undoubtedly something you and your guests will remember for a lifetime.
7. Grand Hotel — Mackinac Island, Michigan
They say you end up marrying the person you can see yourself sitting on the front porch with for the rest of your lives. Why not celebrate that by getting married on the longest front porch in the world? You'll find it on Mackinac Island, Michigan, at the Grand Hotel You can hold your ceremony on the 660-foot-long porch that overlooks that water, or you can opt to have the wedding in the hotel's tea garden. Then, have your reception in one of the five ballrooms at the resort.
Mackinac Island is the perfect destination for couples looking to relax. It's extremely slow-paced — there aren't even any cars on the island.
Choose the Right Venue to Make Your Wedding Magical
You and your loved one probably have a unique picture of how you want your wedding day to be in terms of location and style. Choosing the right venue is the best way to create the atmosphere you've always dreamed of for the day you say "I do."