Congratulations! You're engaged. Now, you have a large task ahead of you: wedding planning. To make sure you have the wedding you have always dreamed of, it's important to stay as organized and on- schedule as possible. This wedding preparation timeline and checklist can help you do just that – from now until you say your vows.
9 Months to 1 Year before the Wedding
Now that you're engaged, you're going to want to get started with your wedding planning. You can never start too early. Here are the things you need to do at this point in your planning:
Set a Date
The date is the first important thing you will do when it comes to planning your wedding. Will you be a June bride or would you rather have a romantic winter wedding? Speak to your fiancé about this issue and set a date that is at least 9 months to a year in the future, preferably.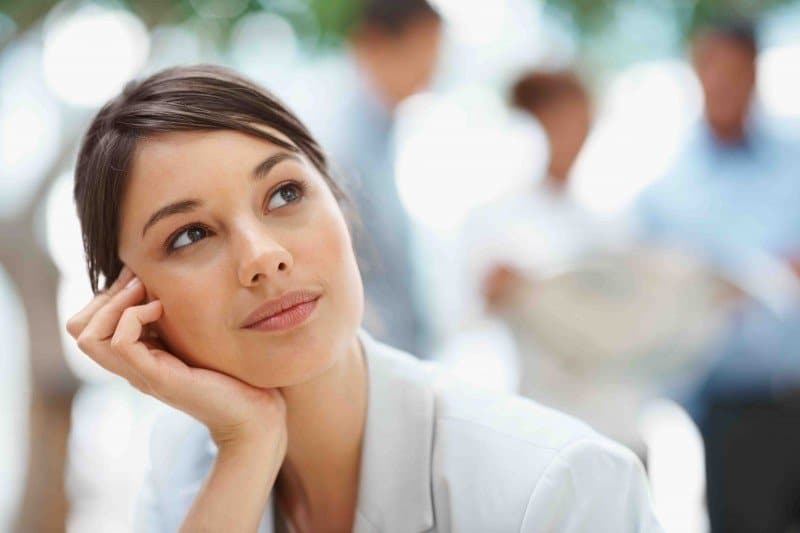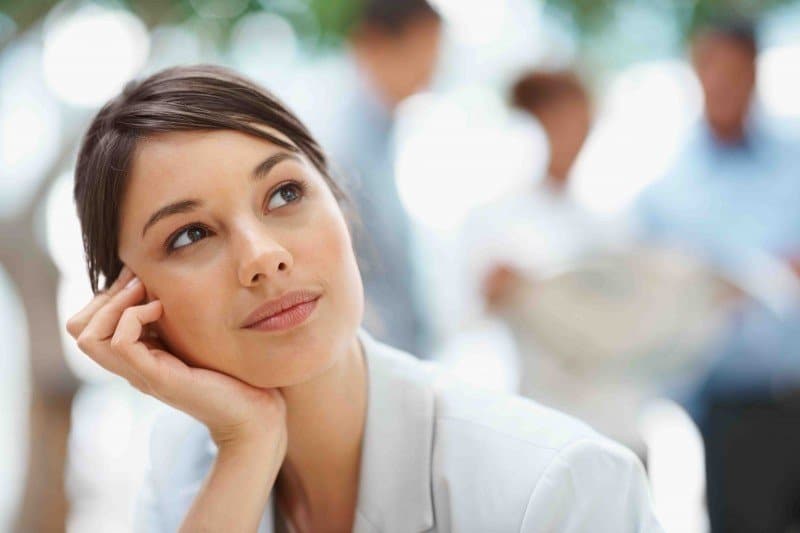 When choosing your date, consider some of the guests you'll want to invite and whether they will be able to make it at that time. You may also want to think about the sort of dress you've always imagined and whether it would be practical to wear at that time of year (if you love the idea of a short, sleeveless dress, a winter wedding might not be such a great idea).
Tip: Most brides want to get married in the summer, typically in June. Venues and vendors are typically more expensive at this time of year.
Take Engagement Photos
Engagement photos aren't necessary, but many couples want them. Now is the perfect time to take them. You will want to have your photographer sneak in a "save the date" photo for later use. This is a great time to get to know your photographer and determine whether you will use him/her for your wedding.
Create a Wedding Folder or Binder
This tool will become invaluable as you plan your wedding. Your wedding folder or binder should be large and should contain transparent sleeves so you can add things as you go along.
Make sure there's a folder or a place within the binder to hold contact numbers for vendors and contracts with vendors. This binder should go with you everywhere, and should be the place you store everything related to your wedding. You may want to split it into sections for better organization:
The Food
The Flowers
The Décor
The Venue
The Dress
Wedding Attire
The Entertainment
This will help you locate items inside more easily.
Set a Wedding Budget
Only you and your fiancé know how much you want to spend on your wedding. Now is the time to determine whether you'll be paying for all of it or if your parents will be helping, how much you want to spend, and how much you will want to allocate on each aspect of your wedding. Your wedding budget is extremely important, because you don't want to start off your new life in serious debt. Stick to that budget at all times! A good rule of thumb to follow when it comes to budget allocation is:
50% of your budget should be allocated to the reception.
12% of your budget should be allocated for photos/video.
10% of your budget should be allocated to attire.
8% of your budget should be allocated to entertainment/music.
8% should be allocated for miscellaneous items: a wedding planner, etc.
5% should be spent on surprise expenses, handling mistakes, etc.
3% of your budget should be spent on invitations.
3% should be spent on gifts/favors.
Start Thinking about the Guest List
While you don't have to make any concrete decisions right now, it's very important to start thinking about the guest list. In your binder, make a list of the people you would like to invite.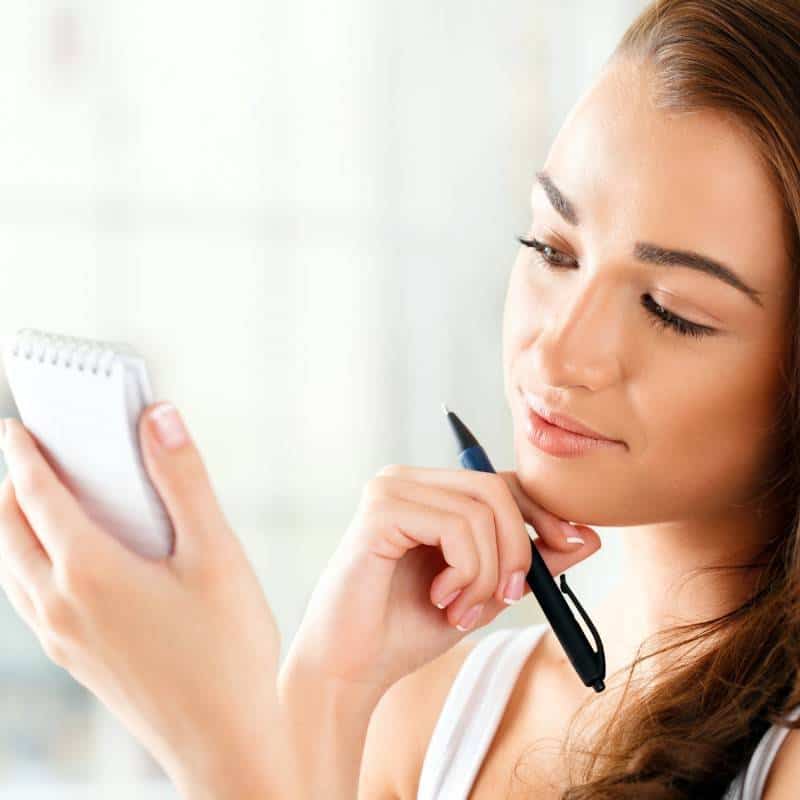 You might want to sit down with your fiancé, your mom, your sister, your best friend, your fiance's parents, etc. and talk about the potential guests and who should be invited.
Choose Your Wedding Party
It's never too early to pick your wedding party, especially considering how much help these people will be to you over the next several months. You probably already have in mind the people you want to be part of the wedding party, but keep in mind that you should stick with individuals who are close. While you may want to ask your best friend 3 states away to be your maid of honor, will she be able to attend all the fittings and plan parties and handle maid of honor duties from that far away?
Go ahead and ask your wedding party now so you can have that done. You may want to ask your bridesmaids with super cute gifts or "pop the question" to your maid of honor over dinner and champagne.
Hire a Wedding Planner
If you're planning on hiring a wedding planner, now is the time to do so.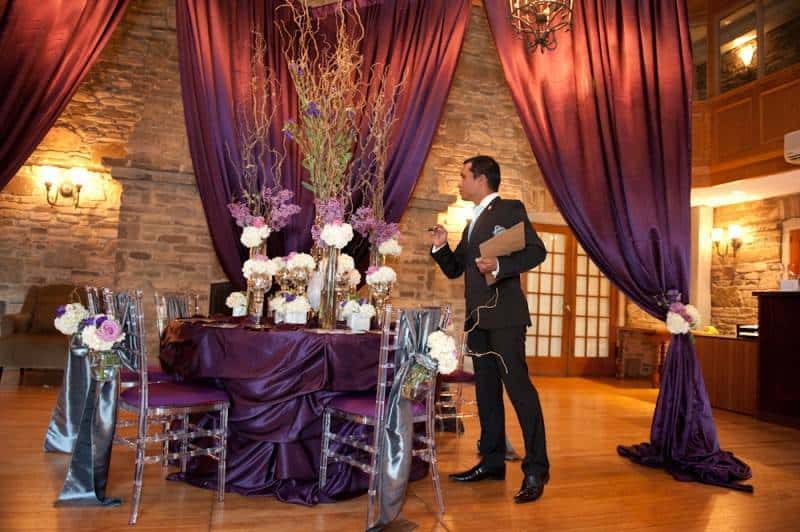 When hiring anyone for the wedding, always make sure you get the terms double: during the verbal agreement of what will be delivered and the total cost, and in writing.
Start Researching Vendors and Venues
Now is the time to start thinking about where you will have your wedding, and who you will hire to deliver the things you need: food, music, flowers, etc. You're going to want to do some research on local vendors and maybe ask friends and family members for references. Remember to keep all of your notes on vendors and venues (as well as their contact numbers) in your wedding binder.
Engagement Party!
If you're going to have an engagement party, this is the perfect time to do it. Remember that the people invited should also be invited to the wedding. Engagement parties can be as small or as large as you'd like them to be, and it's a perfect opportunity for the wedding party to get to know each other if they don't already.
8 Months before the Wedding
Book the Venue
You should have found the perfect venue through your research, but if not, now is the time to do so and book it for your wedding date. Make note of the things that will be available to you through your venue, such as catering, open bar, etc.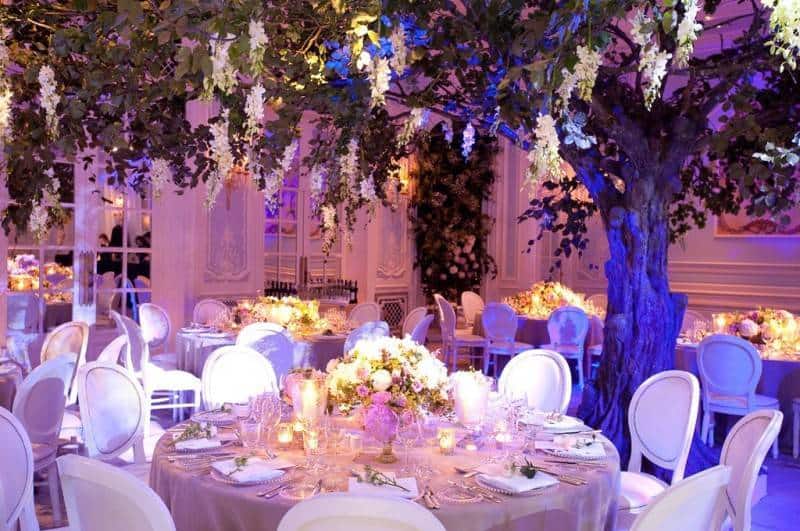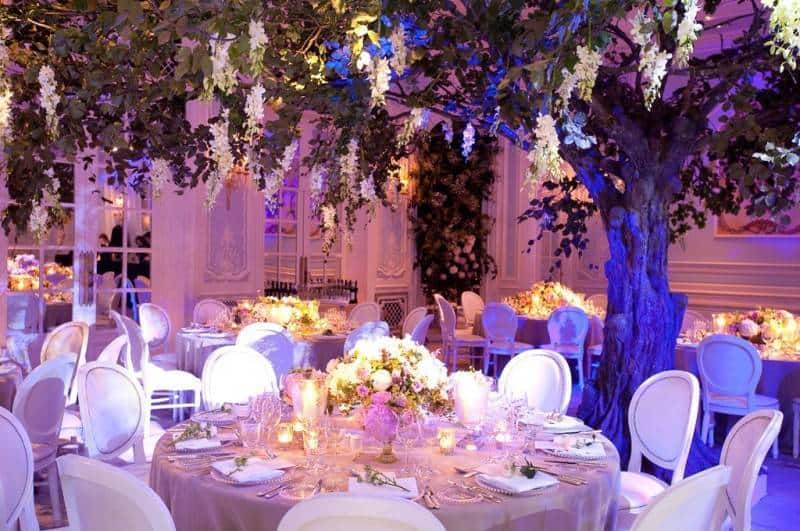 You should take pictures of the venue and every area your guests will have access to during the ceremony and reception. This will help you with the décor later on. Also, you're going to want to get a list of rules for using the venue. For instance, some venues will not allow open bars while others may not permit DJs. You're going to want the capacity numbers as well.
Finalize the Other Vendors
Go ahead and hire the other vendors you'll need for your wedding – the caterer, the florist, the DJ, the photographer, etc. Although you may not have specifics for everything you want yet (which food, which poses, etc) it's best to go ahead and hire them so you know they're available to you. From here, you will schedule meetings to discuss your needs. Make notes in your binder as you think about the various things you want for your wedding or the questions you have for each vendor.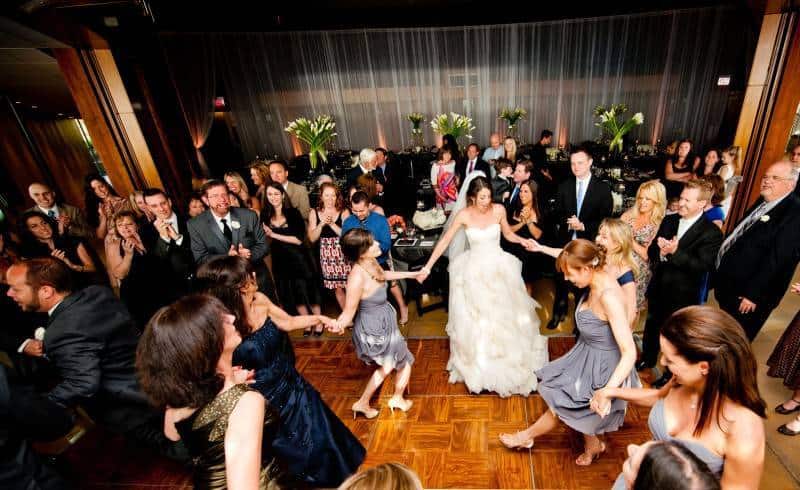 Tips for Hiring Vendors: you're going to want to get to know as much as possible about your vendors before hiring them. For instance, before hiring a DJ, ask for a video of their work at another wedding. Before hiring a caterer, ask for samples. Before hiring a photographer, ask to see their work from a previous wedding. This is essential for determining whether a specific vendor is the right vendor for you.
Finalize the Wedding Guest List
You've had some time to think about who you want to attend your wedding, and now it's time to finalize that list. When finalizing the guest list, you'll want to consider your budget and the venue capacity. Spend some time talking with your fiancé and make sure the guest list is the final list and no one has been overlooked or left out.
Send Save the Date Cards
Now you can pull out that save the date cards from your engagement set and have save the date cards made from it. All you need is the actual date of the wedding, and the name of the town it will take place in.
Go ahead and send these out to your finalized guest list. If you're considering a wedding theme, you may want to make sure your save the date cards match up with that theme.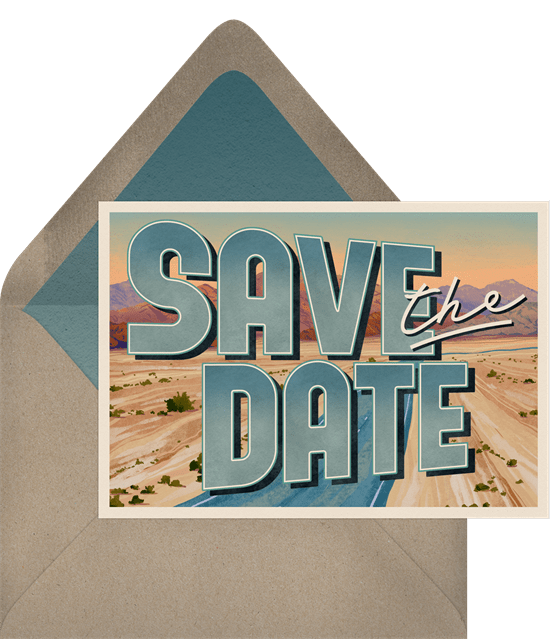 Register
Register at your favorite boutique or shop. Remember that you should pick gifts in a wide range of prices so guests with different budgets can all choose something you need or want.
Create a Wedding Website
A wedding website is a wonderful way to share your story with wedding guests, as well as offer news and information those guests may need. You can even allow guests to RSVP online if you want. Your wedding website should contain things like your love story, the date and tentative time of the wedding, where it will take place, what store you're registered at, and the wedding party.
Choose Your Dress
The final thing you will want to cross off your list at this time in the planning is the dress. Choose the dress you absolutely adore, making sure that it fits well with your theme, the venue, the season, etc.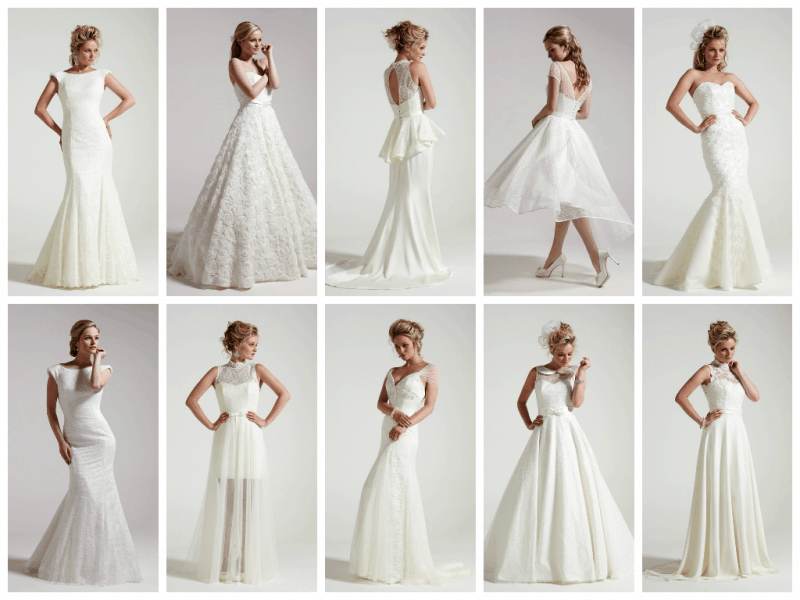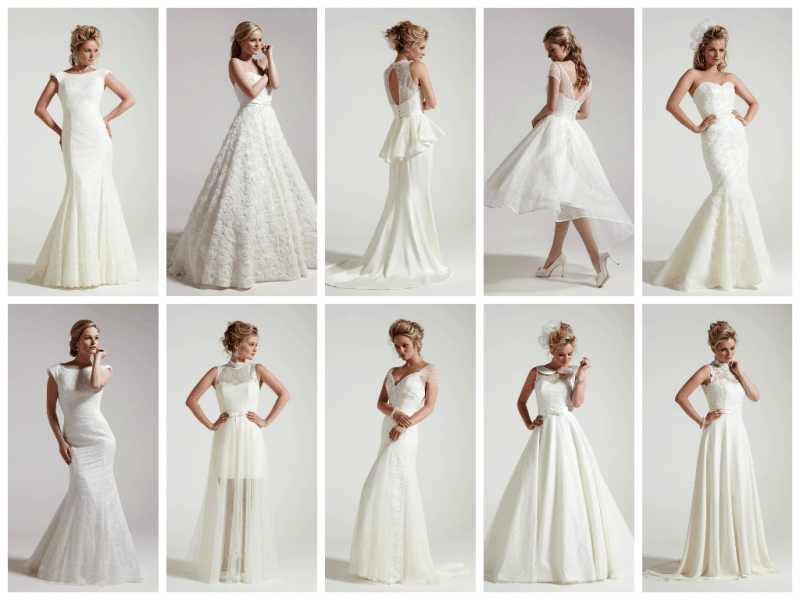 Choosing the dress should include having the first fitting. At this point, you will want the boutique or your personal seamstress to make note of any changes that need to be made to the dress. Now that your dress has been chosen, you can start considering complementary bridesmaids' dresses and colors.
Six Months before the Wedding
Choosing the Bridesmaids Dresses
Now it's time to finalize the bridesmaids' dresses and choose the remaining attire as well. This is where you get to pick out the fun matching ties, the boutonnières and every other aspect of the wedding attire. You should schedule a fitting now to make sure everyone looks fantastic in their clothing and any needed alternations can be done before the wedding.
Second Wedding Dress Fitting
It's also important to try your wedding dress on again and make sure any alterations that were done have made the dress perfect. Remember to wear the shoes you've picked out for your wedding day, because the dress needs to look perfect with those shoes!
Book Your Officiant
Now is the time to secure your officiant for the big day. There are probably some forms you will need to fill out so you're going to want to get them out of the way now.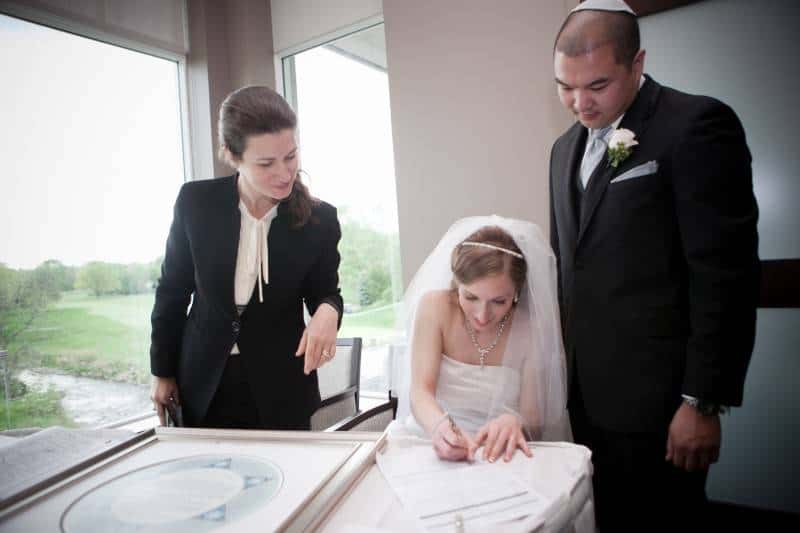 You will also confirm your officiant on a date a little closer to the wedding.
Reserve Needed Items for the Wedding
If you're going to be renting chairs, arches, columns, etc. for your wedding day, you should start reserving those things now. This is especially important if you live in a large town where these items are often reserved months in advance. It allows you to make sure everything is ready or choose another supply resource if the one you were originally considering doesn't have the items you need.
Start Planning and Purchasing Décor
You have the photos you took of the venue, and now it's time to start planning the décor. Purchase the items you will need to make sure your wedding venue looks outstanding!

Don't forget to plan for the restrooms in the facilities – brides often forget about adding any décor to this area until the day of their wedding.
Meet with Vendors
If you still have to choose the kinds of flowers you want for your bouquet or if you have to create a song list for your DJ, you're going to want to take care of these things now. Meet with your vendors to discuss the particulars so you can make sure everything is perfect. Have a cake tasting to choose the perfect flavors, meet with your caterers to finalize the menu, etc. Don't forget to keep track of everything in your binder.
Book any Needed Transportation
If you will be arranging transportation for guests to and from the wedding or reception venues, now is the time to book that.
Four Months before the Wedding
Hair and Makeup
At this point, you're going to want to book your hair and makeup artists to make you look absolutely stunning on the day of the wedding.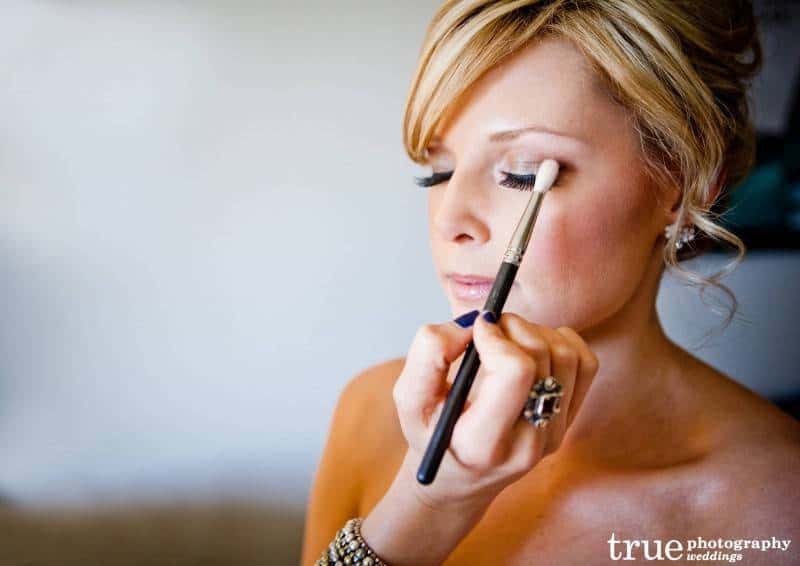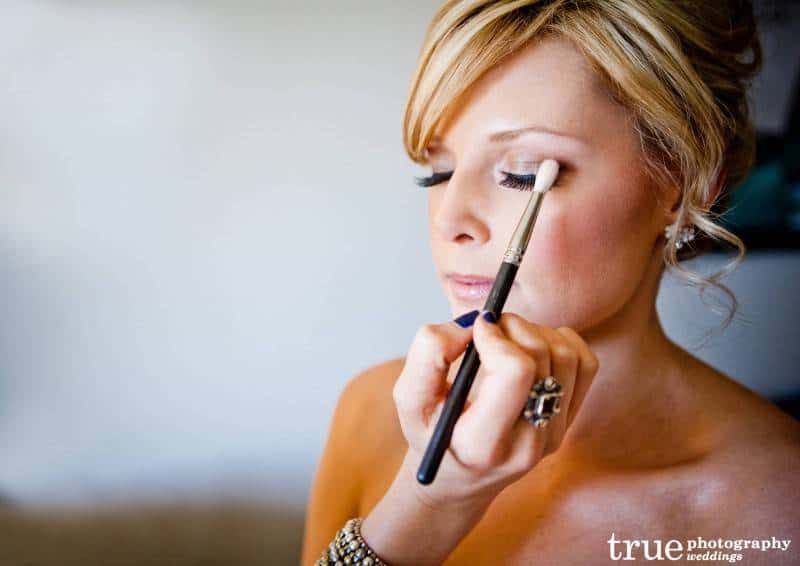 Go ahead and schedule a trial run now so you can make sure you're going to get the look you want.
Order the Cake
If you haven't finalized the cake order, go ahead and choose your flavor now and order the cake. You'll likely have to pay a deposit so it's important to get this out of the way. After all, what's a wedding without a cake?
Secure all Wedding Gifts
If you're ordering wedding favors, gifts for your bridesmaids, etc, this is the time to get that out of the way.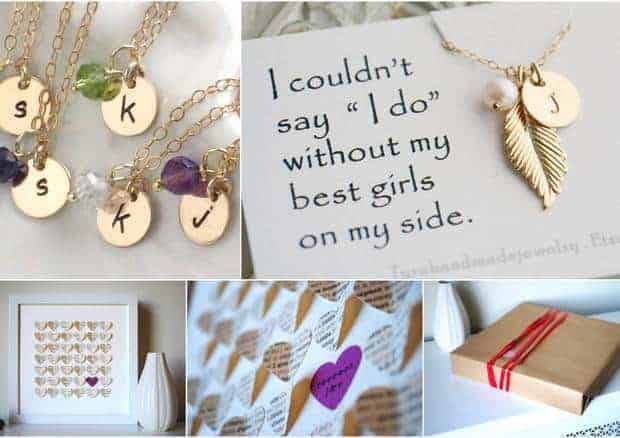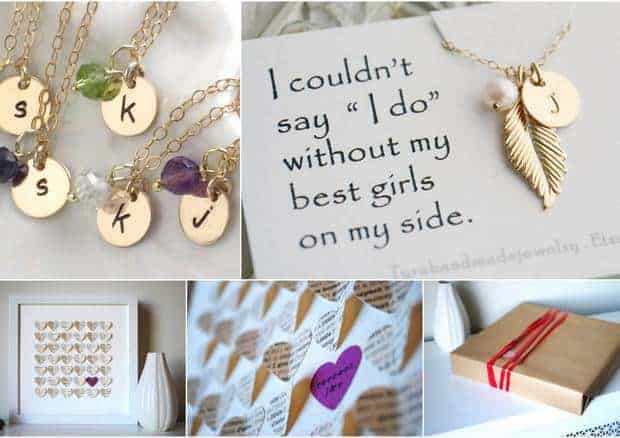 You want to make sure you have time to receive the items and return them if they are wrong, etc. Don't forget to discuss groomsmen gifts with your fiancé, and any additional gifts you're considering.
Plan and Book the Rehearsal and Dinner
It's time to go ahead and plan the rehearsal dinner and book the venue, menu, etc. It's getting closer to your big day!
Budget Check
Do a budget check to see where you stand now that you have ordered and booked most of the items you're going to need for your big day. Adjust the remainder of your orders, etc. to suit the budget.
Reserve a Block of Hotel Rooms
If you have family coming in from out of town for the wedding, book them a block of rooms in a nearby hotel. Consider having little maps printed and mark the places of interest for those in the area. You may want to add this to a welcome basket for your family and friends. If so, start getting those supplies together.
Three Months before the Wedding
Finalize Menu
You should have received the information about what everyone's ordering (if you're doing a sit-down dinner) so now it's time to finalize the menu. Decide which hors d'oeuvres you want to be served, what the entrees will be and which desserts you prefer. Make sure your caterer perfectly understands what you want.
Finalize the Flowers
You've had time to think about the bouquets, the centerpieces, etc. so you should have no problem finalizing the flowers.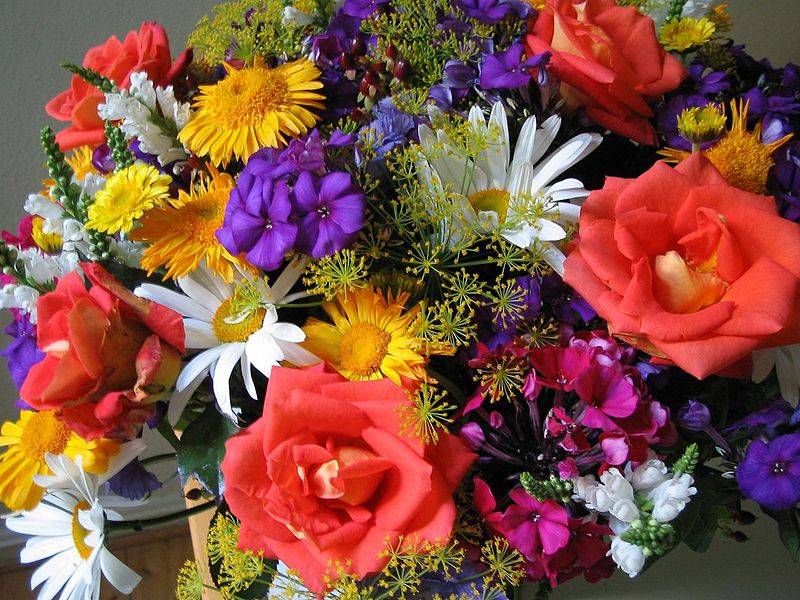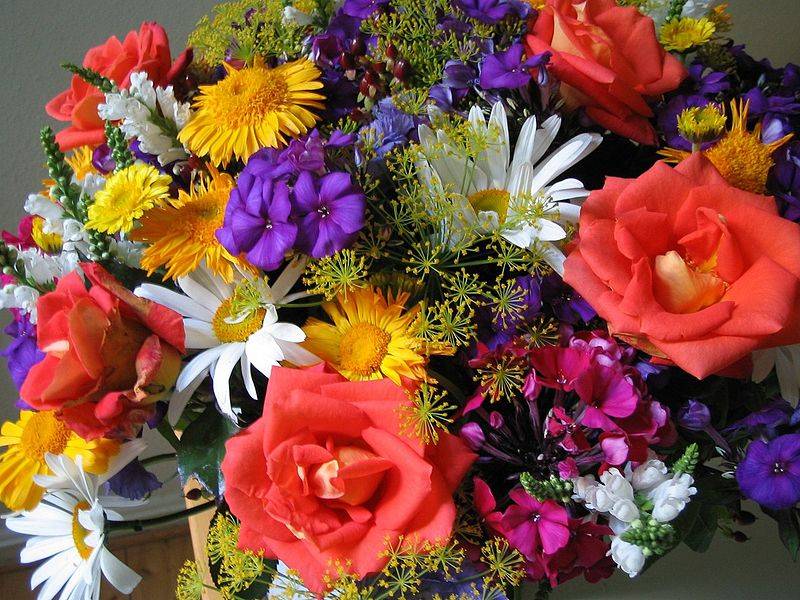 Make sure the florist is paid if needed and that he or she has all the required information to make beautiful floral arrangements that you'll love.
The Wedding Speeches
If you want your maid of honor or your groomsmen or your father, etc. to make a speech at your wedding, you'll want to warn them now. This gives them time to come up with something they feel fits perfectly. Make sure you let them know how many minutes their speech should last.
Purchase Your Wedding Undergarments
These are the items you'll need to go under the wedding dress. Make sure they're comfortable and work well with your particular style of dress.
Have Items Printed
If you're having menus or programs printed, you're going to want to take care of that now.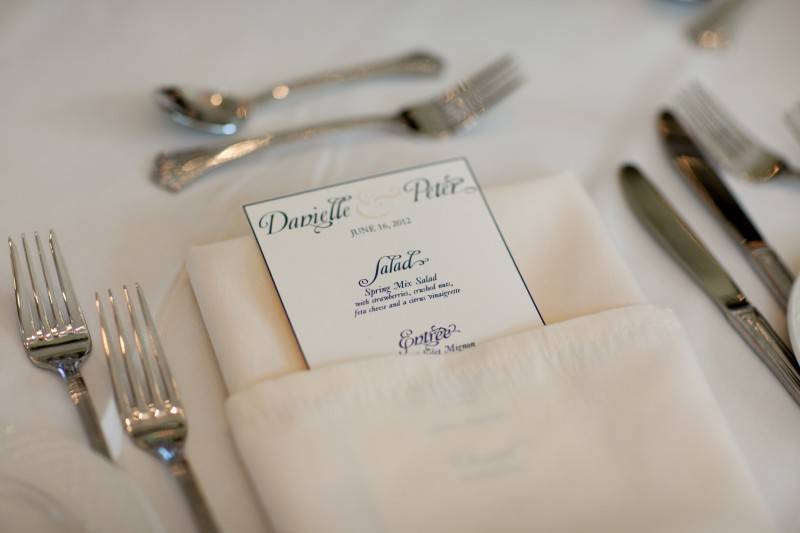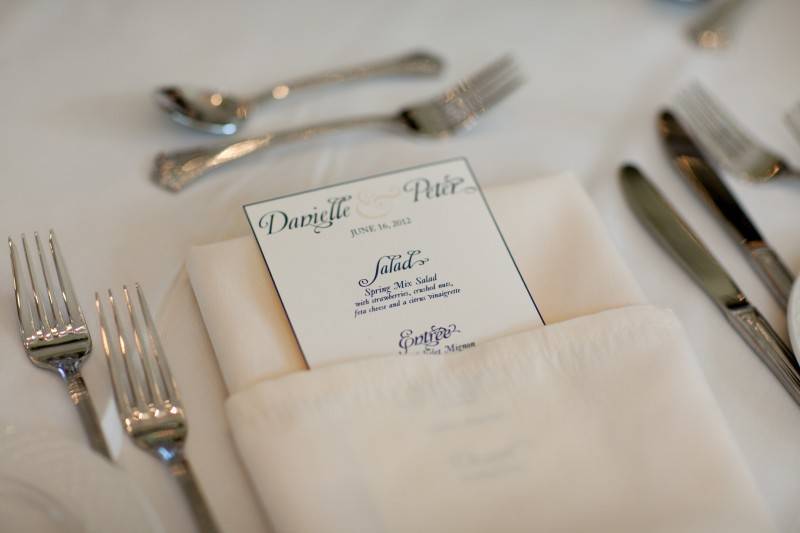 This gives you time to see the finalized items before the wedding and have any mistakes fixed, etc.
Finalize Seating Chart
You probably have a great idea of where you'd like everyone to sit, so now you'll want to go ahead and finalize that.
One Month before the Wedding
Schedule Your Last Fitting
Schedule your last wedding dress fitting. Wear the undergarments you've purchased as well as your wedding day shoes.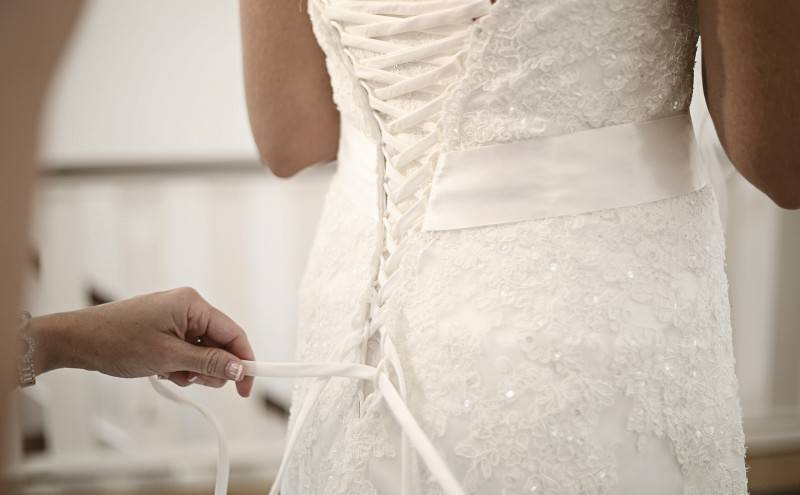 At this point, you're probably going to want to decide whether you'll continue to wear the wedding dress and your shoes for the reception or if you will change into something else.
Do an RSVP Check
Check your RSVPs and enter them into any database you may have that keeps track. This should get you close to a final count for guests.
Mail Out Rehearsal Invitations
Make sure everyone on your rehearsal dinner list receives an invitation and that any additional rehearsal dinner planning is finalized. Provide photos if you'll do a photo slideshow, etc.
Confirm All Vendors
Do a last confirmation for all vendors, from your caterers to your hair and makeup professionals to your officiant.
The Week before the Wedding
It's almost time to say your "I do's!" There are a few things you'll want to take care of in the week before the wedding. Do a last confirmation of all vendors, as well as the venue. Delegate tasks to your wedding party on the day of the wedding to make sure everything goes smoothly.
Take care of any last minute issues, such as having your hair cut and colored, getting your teeth whitened, etc. Make sure you have spoken with the photographer and he or she is ready to go for the day of. Write your vows if they haven't been written, and pick up the rings for the big day.
Have your items packed if you're leaving for a honeymoon directly after the wedding. Make sure your marriage license is good to go (do this at least 7 days before the wedding, as sometimes there is a waiting period).
Voila – you've successfully survived planning a wedding. Congratulations and may you be blessed with a wonderful marriage!