What Is a Micro Wedding?
Micro weddings are defined as weddings with 50 or fewer people. By this definition, two people getting married before a judge with two to four friends serving as witnesses counts as a micro wedding. However, true micro weddings visually appear similar to the massive, elaborate affairs we equate with large weddings of several hundred people. It is simply scaled down.
Why Do People Choose Micro Weddings?
The average wedding costs more than thirty thousand dollars and has around 150 guests. To put that in perspective, it is the cost of a mid-market car with all the amenities. Put another way, the average wedding costs as much as the down payment on a starter home. The cost of the wedding is generally proportional to the number of people. If we take assume the average wedding is 30,000 dollars, then the price per head for 150 guests is 200 each. And if that number scales down, then a micro wedding with 50 guests is just 10,000 dollars. And most people choose a smaller wedding so that they don't have to go into debt to afford a nice celebration, especially just as they're starting their new lives together.
In other cases, the micro wedding is how they can afford a destination wedding. You plan a smaller ceremony at the destination, so you can afford to travel there. And you know that you won't be able to arrange for all of your friends and former classmates to fly out to the destination. It will only then be attended by family and close friends.
How Do You Plan a Micro wedding?
Micro weddings are generally a smaller version of the large, fancy wedding. This means you're booking a location for a formal dinner, but it isn't the whole hall and it certainly isn't Mom and Dad's backyard. You have a full cake and wedding venue, but you don't have 500 guests. This means you probably need to bring in a wedding planner. They'll assist with everything from booking the wedding location to the reception as well as handle the decorations and catering.
There are a number of benefits to having a micro wedding. One is that it is easier to plan. After all, there are fewer people around to give their opinion over the seating arrangement or the decorations. There's less concern about food allergies and religious dietary restrictions, if there are fewer people present. You may even be able to have more food and more space per person, because there are fewer people at the wedding. Furthermore, the smaller wedding party means there are more potential options for hosting it. You could rent out a cafe instead of one of the few dining halls in the area. You could hold the wedding at an art gallery or park, places you can't rent for a large 400-person wedding. When you rent a gallery, restaurant or cafe, there already set up to host people and decorated. That means there is less work for you to do along those lines. You have more time to focus on things like shopping for a wedding dress, selecting the items you'll have on the menu, and planning the honeymoon.
So, What Is Involved in Planning a Micro Wedding?
Regardless of whether or not you're hiring a wedding planner, there are a few key things you have to plan for. This includes:
Wedding ceremony location
Reception location, if not held at the wedding location
Food
Clothing (wedding dress, tux, wedding party clothing)
Photographers / Videographers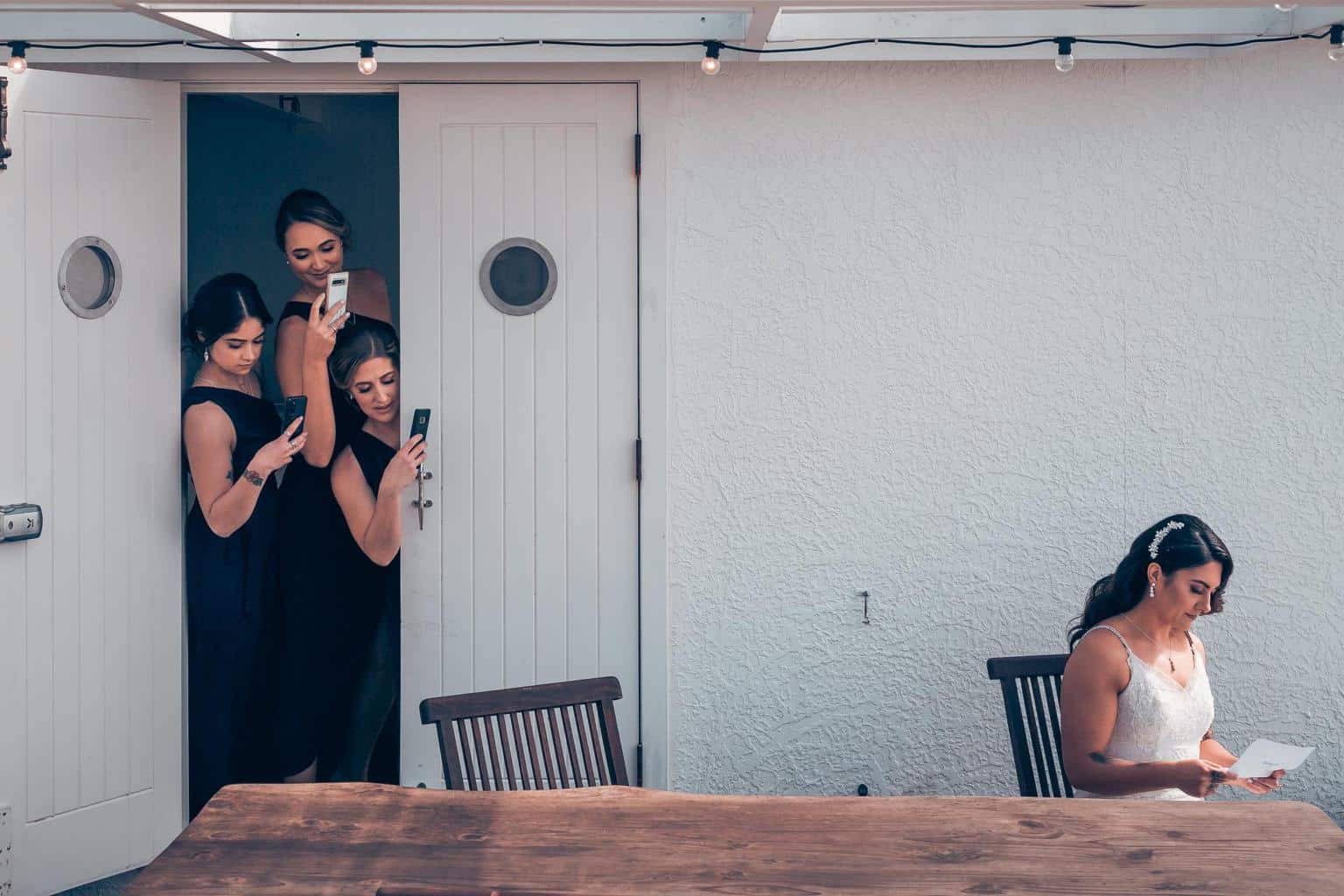 Note that you have complete control over these things, barring restrictions set by the destination you choose. For example, some wedding halls won't allow alcohol or require an additional deposit if you wish to have a wet bar. Some venues will require you to hire their caterers or pay a fee to use someone else. You might have to pay more for certain decorative choices. No one is going to be mad if you fill the hall with flowers, but they might charge you more for cleaning up after you've released doves.
It is your choice as to whether or not you'll send everyone home with keepsakes like photo frames engraved with the wedding date or keepsake mugs. One point in favor of a micro wedding is that you have more of an opportunity to make it personal.